This post includes affiliate links. Please see my disclosure
I only have one graduation party to attend this year, a far cry from last year when Brian graduated. I love to come up with creative ways to give cash for graduation. During this time of year and at Christmas I would teach an entire class of cash card.s. It was a lot of fun. This is my creative grad gift for this year.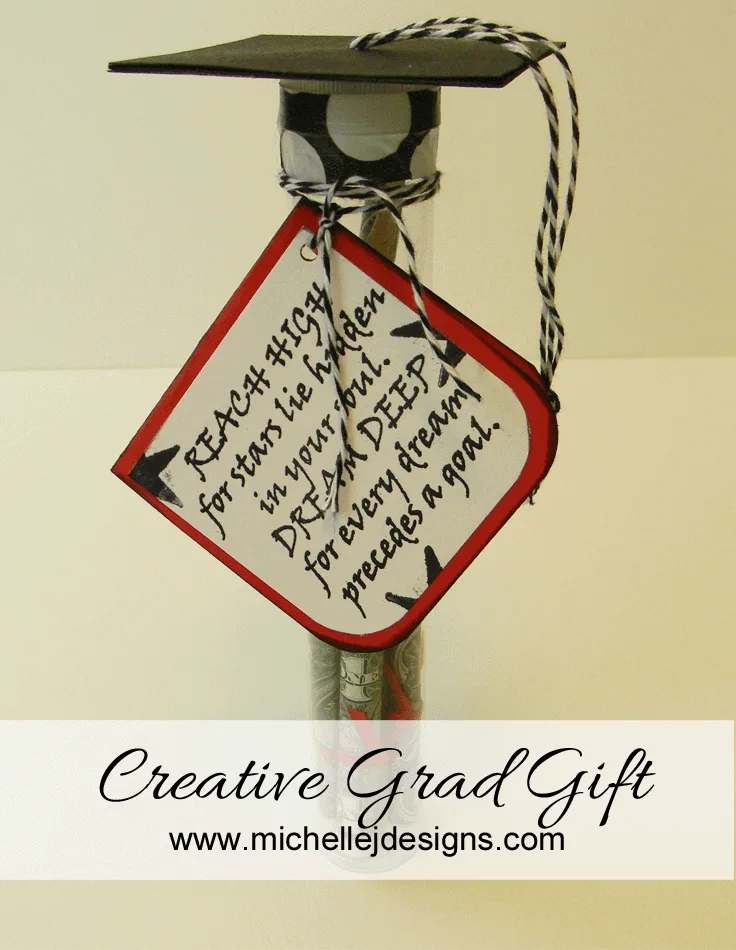 Creative Grad Gift
Here are the supplies you need:
square chipboard piece – 2.5″ x 2.5″
2 peices of square black card stock – 2.5″ x 2.5:
red card stock piece – 2.5″ x 5″
square white card stock piece – 2.25″ x 2.25″
adhesive
baker's twine
ribbon (to tie dollar bills)
Powder Puff Ink – Dark Gray or Black
Corner Rounder – My fave is the Corner Chomper from We R Memory Keepers
Hole Punch – May favorite hole puncher is the Crop o Dile from We R Memory Keepers
Cash (I used ten 1$ bills)
scotch tape
To create this masterpiece
Punch a hole in the middle of one of the black square pieces and string three pieces of bakers twine through the punched hole and tape on the reverse side.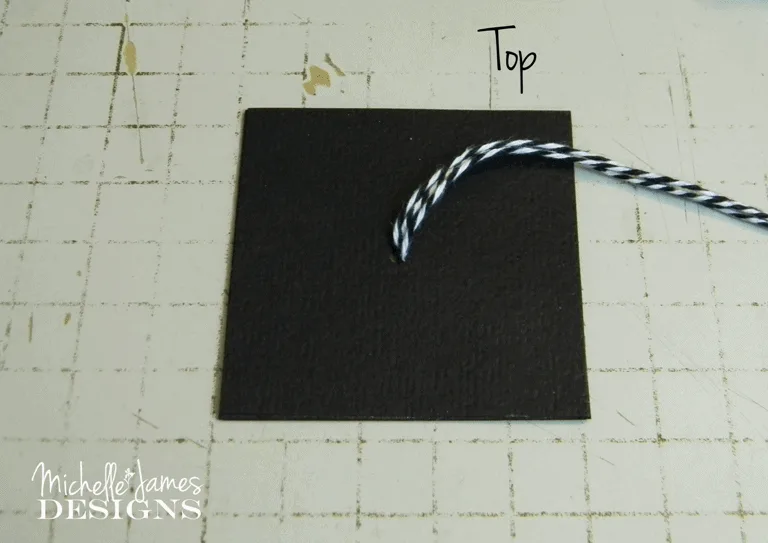 knot the strings so they can resemble the tassel
Using the Powder Puff ink pad ink the sides of the chipboard piece. If you don't the light brown sides will show.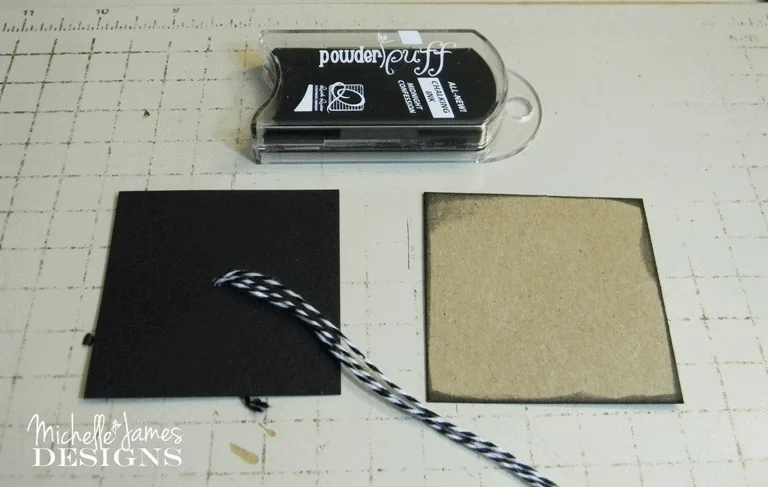 Glue the two black square pieces to either side of the chip board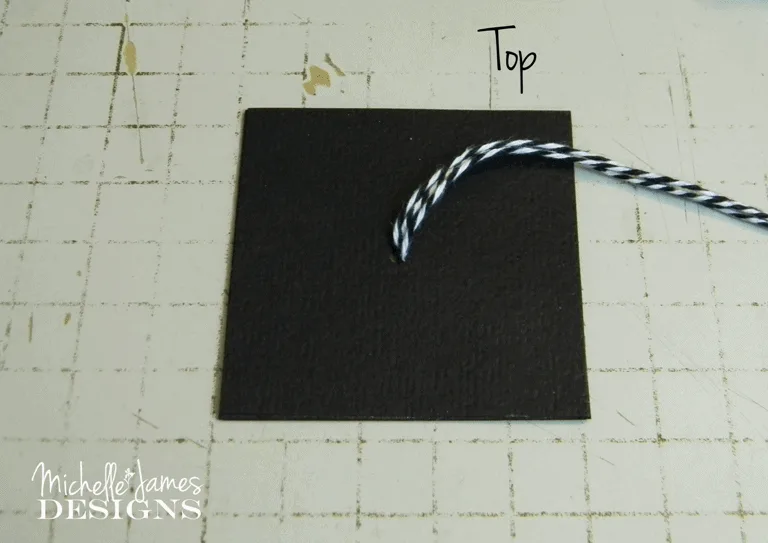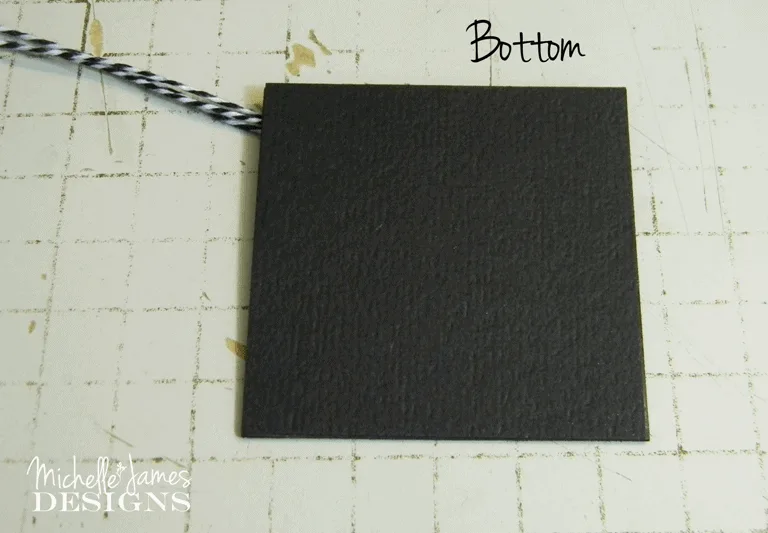 To make the tag, fold the red card stock piece in half. Using the Corner Chomper round the corners.
Stamp the image or saying on the piece of white square pizza. I am using the Clear stamps Grad set from Printworks.
Then use some stamps from the same set to decorate the inside of the card.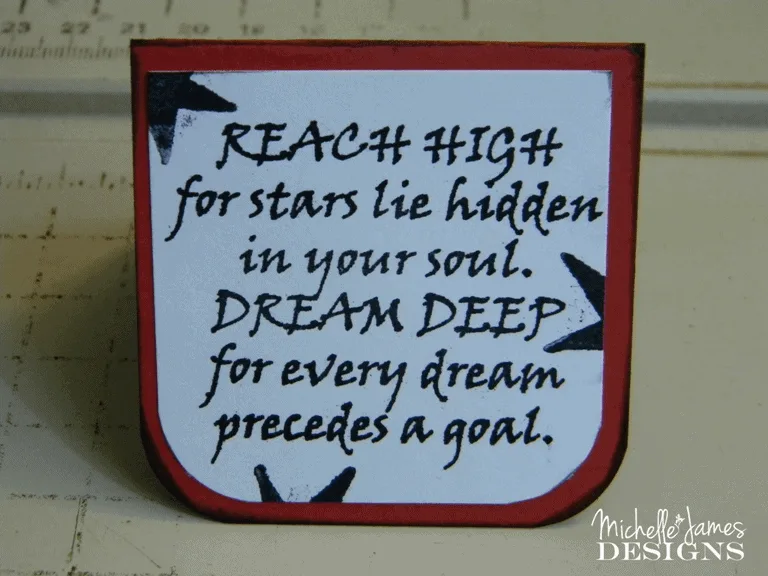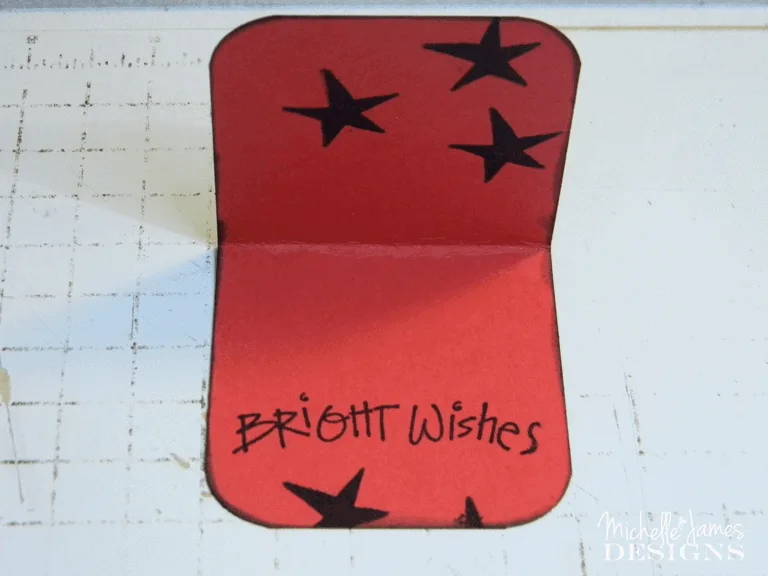 Punch a hole in the tag in the upper right corner through the front and the back.
Roll each dollar bill separately and tie with the red ribbon. Place them in the tube as you finish.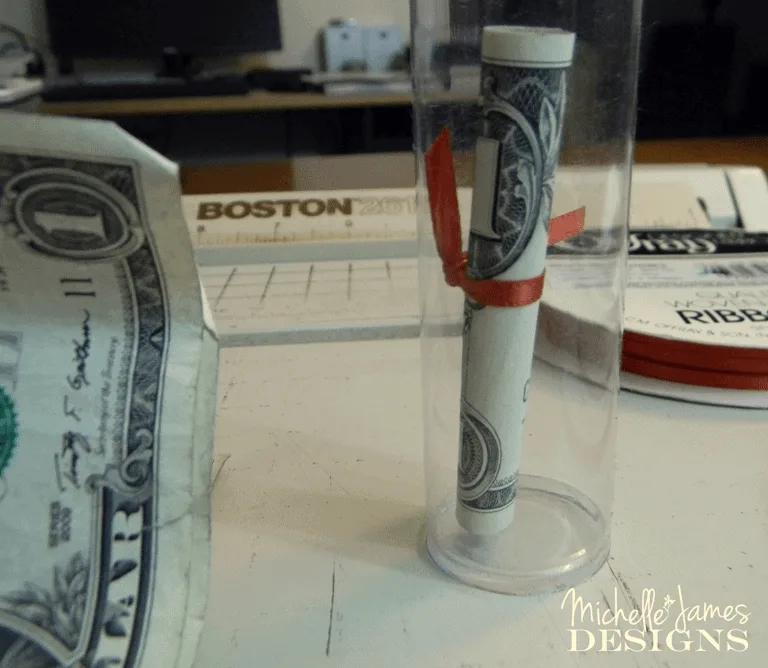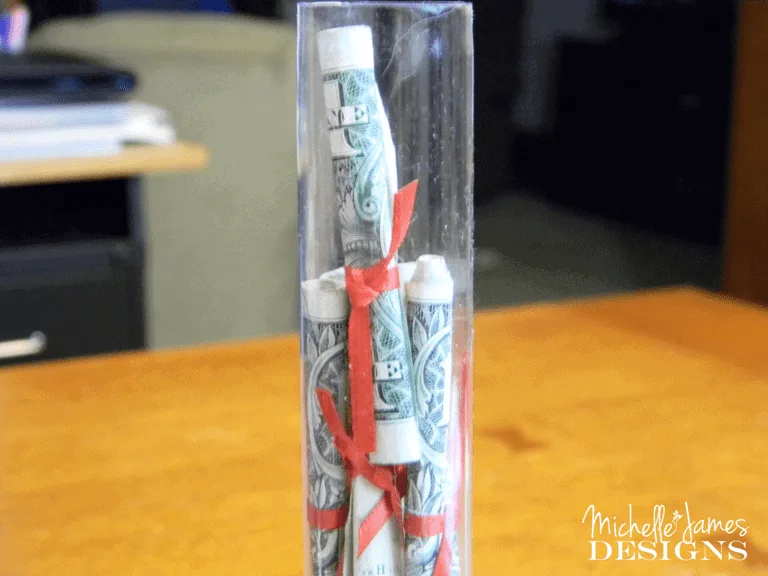 After all of the tied bills are in the tube place the lid on it and cover with some fun washi tape. This creates the part of the cap that fits on your head. Then use the baker's twine and wrap it around the tube a couple of times and tie know.
Add the tag. Using one side of the knot string the card on and tie the rest of the knot.
Then glue the cap top to the top of the tube bottle.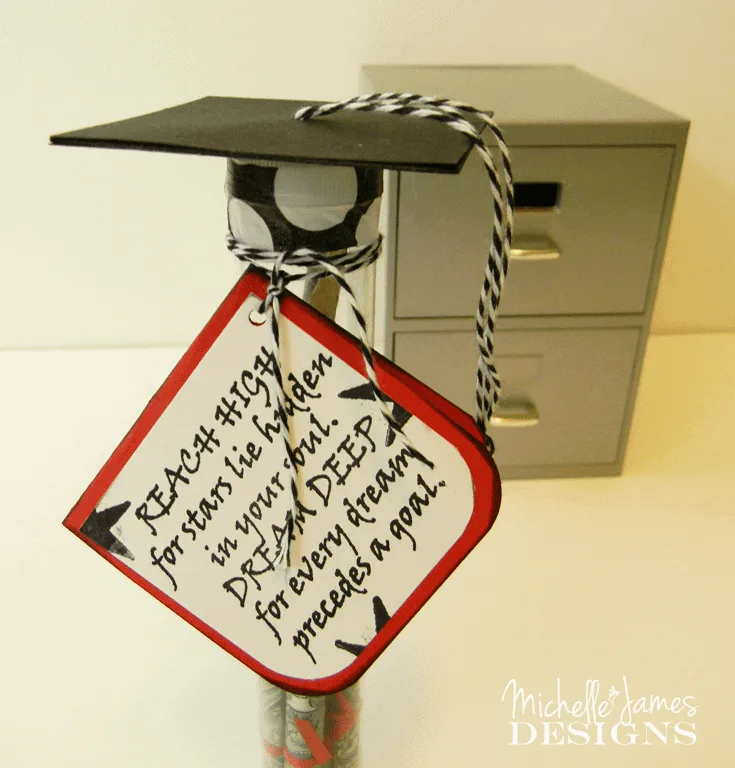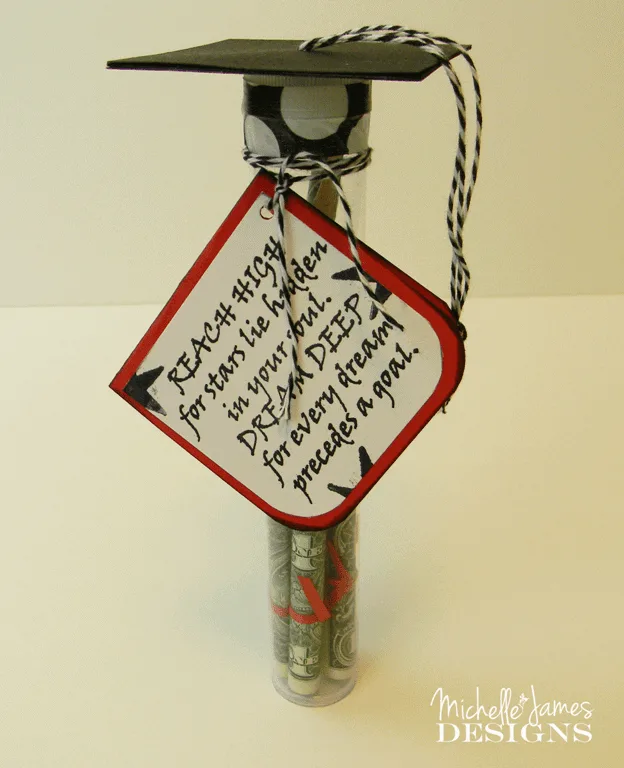 You are all done! Yay. Super easy and a great, great gift. I think my graduate will LOVE it!
I appreciate you stopping by
I am sharing this post at: