Today I have my June 2015 Kit ready for you to download. So many of you have been downloading my previous monthly kits and that makes me happy. I hope you will download this one too since it is a FREEBIE!!!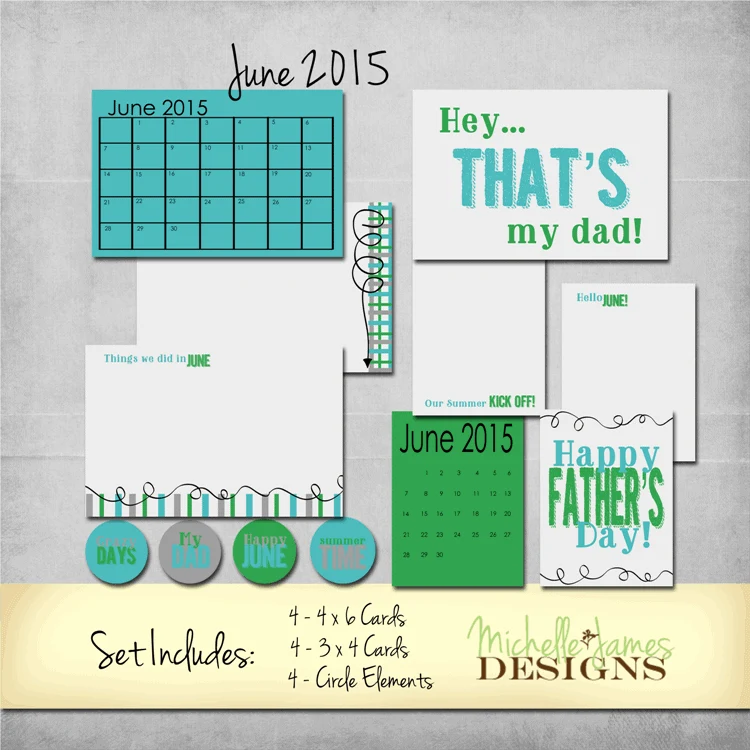 June 2015 Kit
The June 2015 kit includes four 4×6 cards, four 3×4 cards, four circle elements and two pages for print. The greens, blues and grays are perfect for June and Father's day. It includes Father's Day elements, summer fun cards and the calendars that each monthly kit needs. The print pages allow you to print all of the cards on two sheets of card stock. Then just cut them out to use in your Project Life pocket pages, cards, or traditional scrapbook pages.
I can see some golf or other sport photos with these. The blues and greens would match colors of the outdoors and make beautiful pages.
I know I have mentioned this several times before but these would be perfect for a mini album. Especially for kids to make for their dad for Father's Day.
You will love them!
Here are the print pages: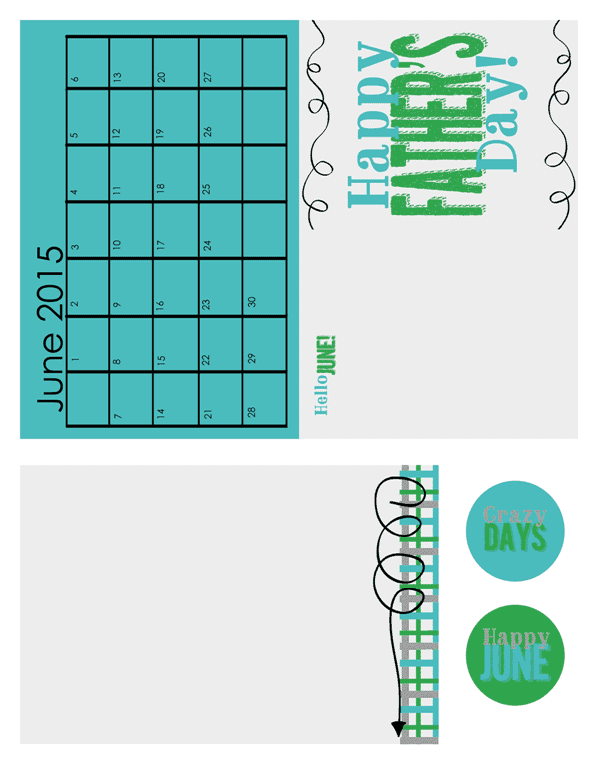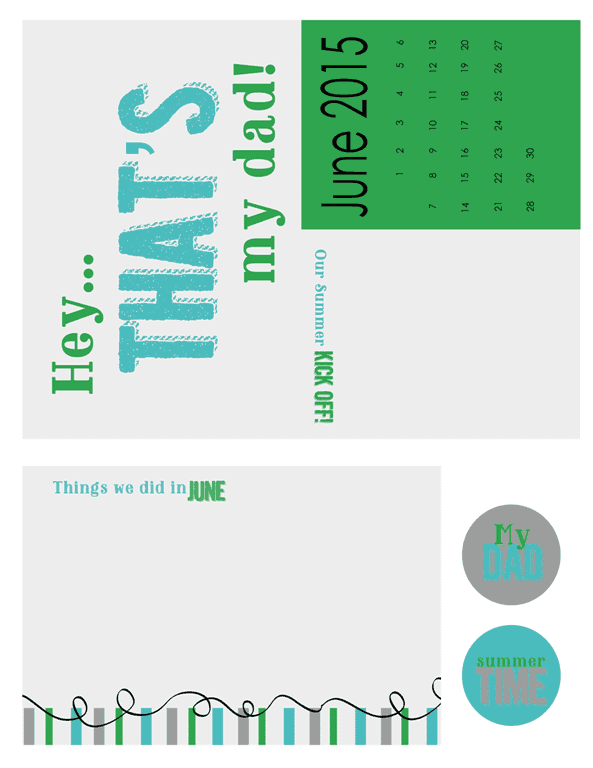 Fun right? I hope you enjoy using them as much as I enjoyed creating them. It is a fun thing I love to do. If you do like these kits, please share with your friends. You can see the other 2015 kits here and the rest of my scrapbooking products here.
I love to find new friends so go ahead and follow me on Facebook, Twitter and Pinterest. It is fun to connect and see what others are doing.
If you make pages or cards from my kits I would love to have you share them on my Facebook page. It would be so great to see them in use and it would be inspiring to others. We all love to get ideas by looking at other people's work. So, please…share your pages!
Thanks so much for stopping by.
I am sharing this post at: