I love cork crafts and this one is a fun and easy one. You need a few materials for this cork key chain craft but they are pretty inexpensive and available in most craft stores or on Amazon.
I gave this to a friend and she really loved it but this cork key chain would also make a great tag to add to a gift or check out my wine cork ornaments. They are fun too.

Cork Key Chain
Choose your cork. I am making this key chain for a friend who loves this Caricature wine. The corks are so fun sometimes. My favorite cork so far is from Cupcake wine but I have noticed they are moving over to some twist off tops now. Boo! I usually buy a bottle if it has a cork so I can keep using them.
You can purchase corks as well if you are not a wine drinker or you want to make several key chains and just don't drink THAT much wine.
Supplies Needed For A Cork Key Chain
Gather your supplies. You will need eyelets and washers, beads and/or charms (I had mine already but I love these from Amazon), head pins, wire cutters and a small pair of pliers, glue and a ring key holder.
I have one of these 3 piece jewelry kits and I use it a lot. It includes wire cutters and some pliers. It also has the round nose pliers that are perfect for making your own jump rings or creating a round piece at the top of a bead with the head pin if you are creating your own bead charm. If you are using a ready made bead charm as shown below you won't need the head pins.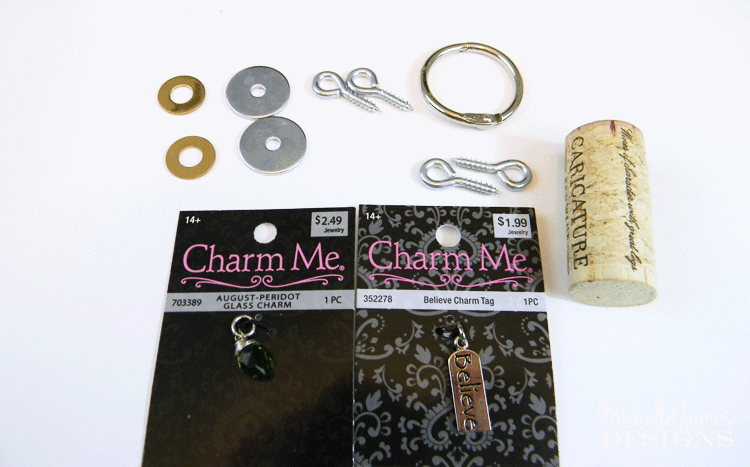 Getting Started
The top and the bottom of the key chain is where we add the eyelets and 2 washers. The key holder goes at the top and the beads and charms at the bottom. Put some glue on the smaller washer and place it on top of the larger washer. I like to purchase the two different color washers. I think they look nice. Glue both of these onto the ends of the cork. The washers are super cheap at the hardware store. I think .10 each for the silver ones and .06 each for the gold ones. The larger washers I used are 1 inch and the smaller one is 1/2 inch.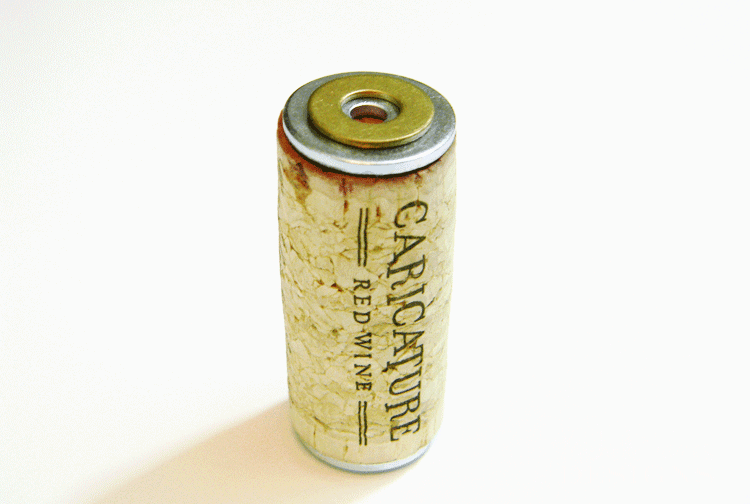 Screw the eyelets into the top and the bottom of the cork. Try to make them straight. I usually have one that is a little crooked. I don't know why.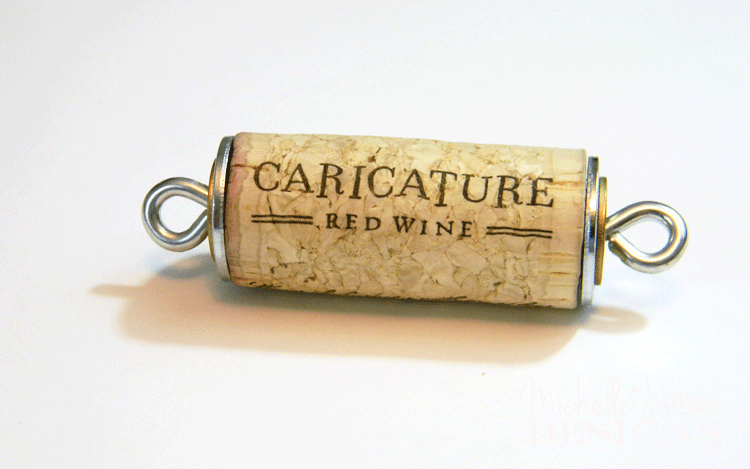 5. The bottom of the cork is where you get to add the fun stuff. I used a bead and a charm because I am crazy like that. Attach your fun stuff to the eyelet with jump rings. I choose the green bead for Maureen because she is Irish. I hope she likes it.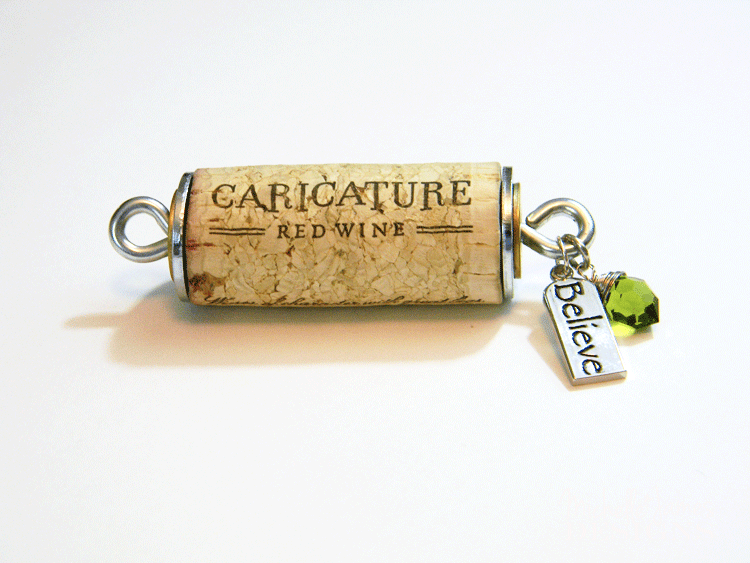 6. Then add the key ring and it is all done. Easy peasy!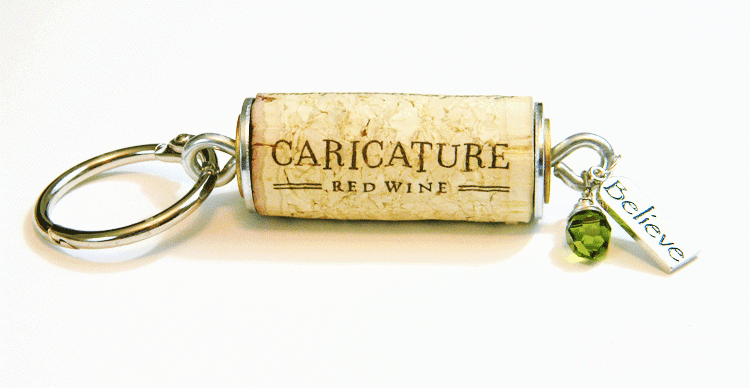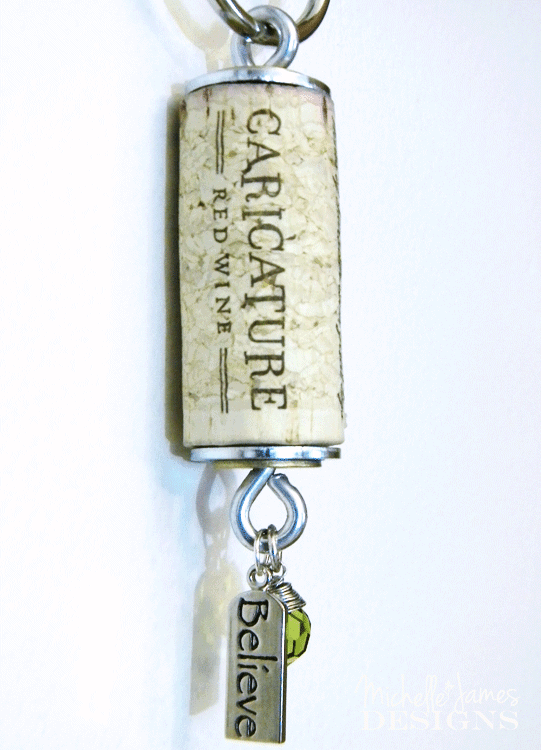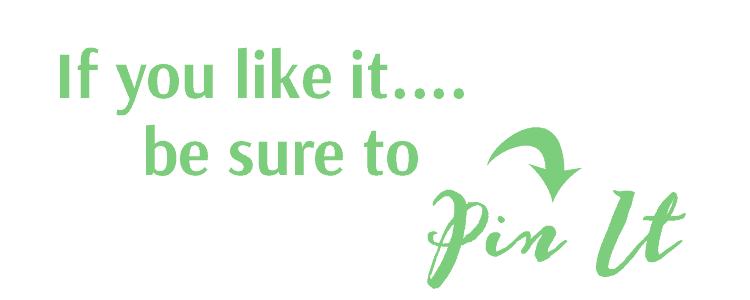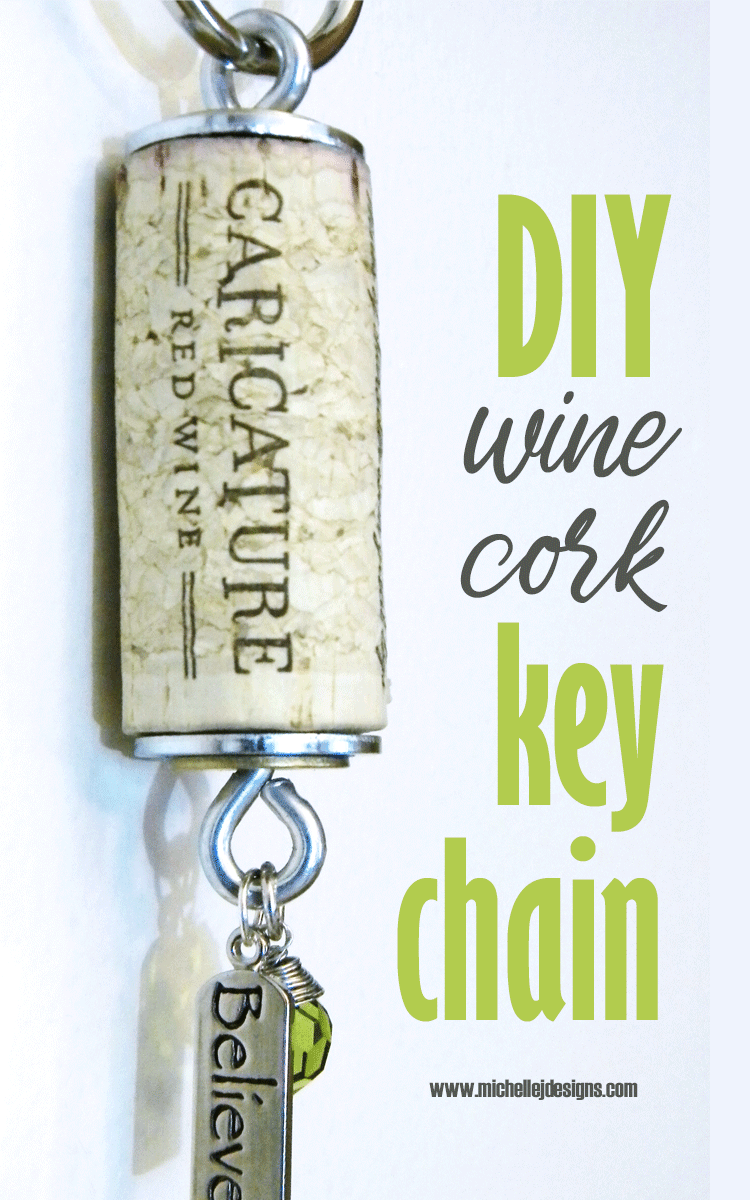 What do you think? The hard part is drinking the wine just so you can keep the cork. Have fun with this one and add some fun charms and beads.
Thanks so much for stopping by.
You can see more of what I do and blog about by clicking on the following links:
Happy crafting,
Michelle