My son, Ian and his fiance, Hailey are in the midst of wedding planning galore. They have chosen a destination wedding in Jamaica.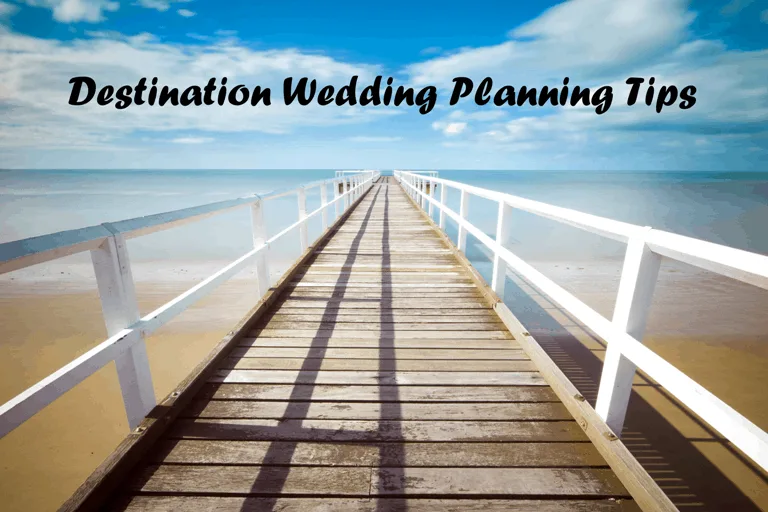 There is a lot to destination wedding planning and it is really something to think about. Not only do you have expense of the wedding but your guests will too. When Ian and Hailey decided to have a destination wedding I was about in tears thinking I would never be able to save the money to attend.
Save the dates are a great way to let everyone know far in advance so proper saving can be started. We were lucky that they planned it about 1 1/2 years away. This is great for us. I started this blog to hopefully earn a little extra money to bridge the gap.
There are so many cute save the dates on Pinterest and all over the internet.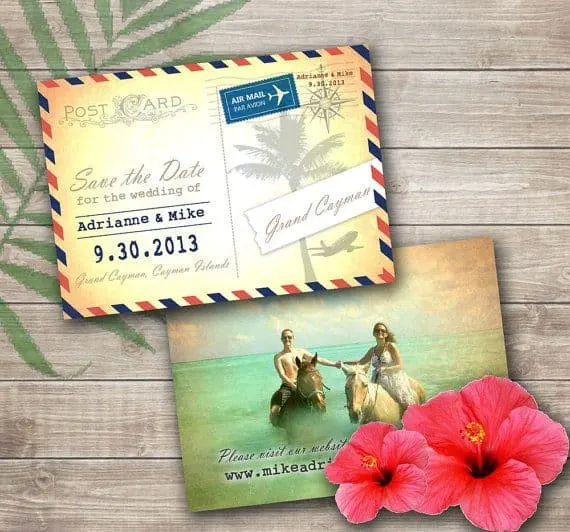 Etsy Shop – Cottontailpress
Cute right? So here are some tips for destination wedding planning.
1. Pick a location
Of course you need a location. There are many variables that go into choosing your wedding location. You need to think about things like weather, money exchange, flights and budget. You obviously don't want to be standing on a beach somewhere during their worst rainy season. So be sure to look into the best times for that location.
Also, when choosing a resort be sure to think about who is attending. If there will be children attending then a Beaches resort would be in order. If not then a Sandals resort for adults may be what you are wanting. I believe most are all inclusive but be sure to check.
2.
Get a Travel Agent or hire a Wedding Planner
Hailey's sister also had a destination wedding so they knew right away to go to the same travel agent who had handled her sister's plans. Very smart. They help with all of the flight arrangements and most of them know the rules and legalities of the foreign wedding. Which is an important issue as well.
3.
Get approximate costs for family and guests
It was very important for Jeff and I to know how much we need and Ian let us know as soon as he knew. So for four nights (for two of us) it will be $2500 plus approximately $500 each for air fare. (OMG) If we want a six day stay, which I would love, we will need to save approximately $3000 plus air fare. Plus we need to get Brian there too. Sheesh!
Let family members, guests, and attendants know as soon as possible what they will need and when they will need to pay.
4.
Choose wedding attire according to your location
I think Hailey has chosen a shorter, tea length wedding dress. I think this is so smart. I see beautiful pictures of beach weddings and I always think the dress must have been so dirty and sandy at the end of the day. Then you have to drag it home. A shorter dress means less bulk and easier travel.
I love the idea of no shoes or flip flops for the wedding party. This little "foot jewelry" is fun and a great way to DIY.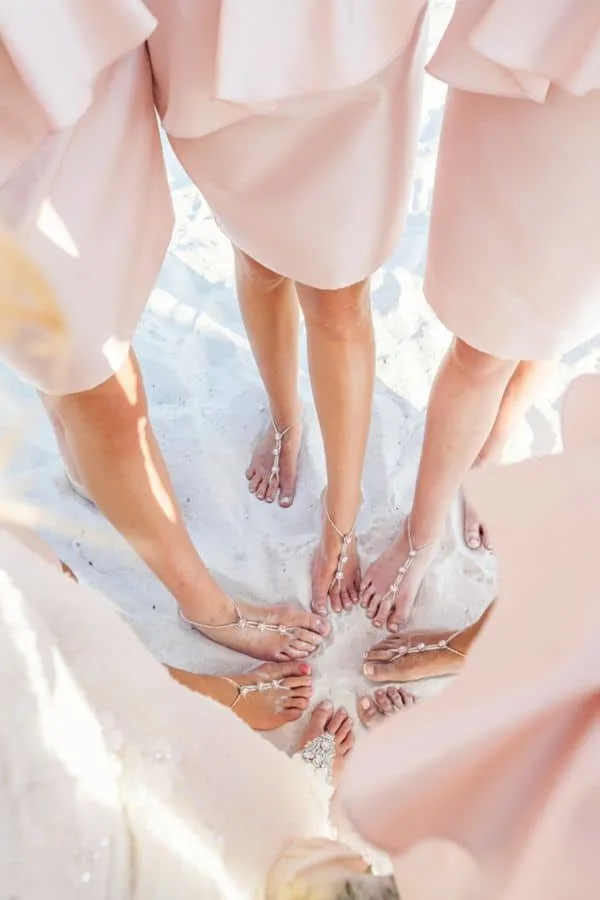 Maria Angela Photography via Something Turquoise
5.
Send Save the Dates or Invitations Early
Give guests ample time to plan for such a grand event and be prepared for some un-attendees. Not everyone has the ability to travel such a long distance for a wedding. This another great way to DIY. Visit my wedding shop for invitations that are customized just for you down to the last detail. And stop by Monday to see the add-on cards to the current wedding suites such as save the dates and accommodation cards.
6.
Try to plan a trip to scout the place out
During my research for this post almost every blog and website mentioned it is a great idea to take a trip to your chosen location and check things out before the wedding. This way you can get the lay of the land. You can see where everything will take place and have a clear picture before you arrive for your big day.
7.
Give guest options
If you are flying somewhere warm with great beaches maybe plan a small boat ride or a snorkeling excursion. Be sure to give guests the option prior to the wedding if you cannot afford to pay for everyone. This way they can participate if they want but it gives them something to do that is fun and out of the ordinary. Create an itinerary to have in the rooms of the guests when they arrive. Then they know exactly what you have planned and when it will all kjtake place.
8.
Wedding decor
I believe this is one part of the wedding that you will probably need to let a wedding planner at your resort help you with. They will know which flowers are available at the time of your ceremony, and will be there to get things ready before you arrive. DIY decor would definitely be harder to pull off. So, communicate what you want and let a professional help you.
9.
Set up a wedding website
Setting up a website for your wedding a putting the url address on the save the dates and/or the invitations will help your guests and attendants keep up to date with plans and changes in plans. Wedding Paper Divas, a site by Shutterfly lets you create a free websites that you can keep for up to a year. They even have RSVP capabilities so guest can let you know without having to send back a card. Click on the picture below to get to their website.
I hope these tips will help you in planning your destination wedding. One thing I truly believe in is a good wedding planner. There are apps you can download on your phone to keep your wedding plans organized but I like the good, old fashioned paper planners. .
Here are some planners I found that look very detailed. Some are free, some are not.

This one below is editable which is a nice feature.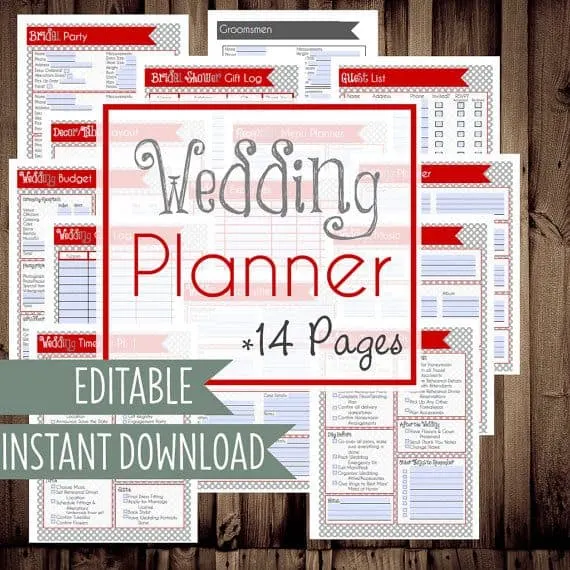 Etsy – Momsgotittogether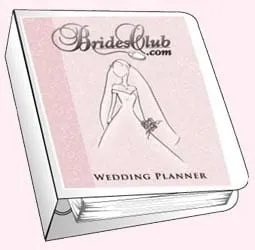 These planners and not specifically for destination wedding planning but would probably give you a good start and could be changed for your purposes.
I hope you liked this post and that you got some good planning destination wedding planning tips from it.
This post contains affiliate links which means if you click on the link and purchase I will receive a small commission.
I am linking up at How to get Organized at Home