Hi! Welcome to the May Card Class. This was some really fun paper to work with. This month we are featuring Bo Bunny's Sweet Life Collection. The colors are so bright and fun and it is such a pretty line. It features all sorts of butterflies too. I hope you will fall in love with this collection and these cards.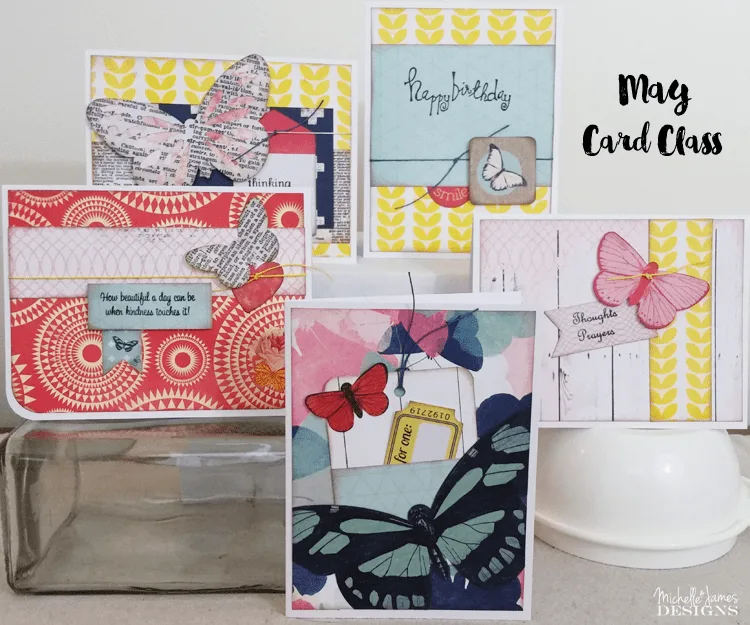 May Card Class
We will be making five cards (shown above) in class. Each card comes with a set of directions and a color photo just in case you can't attend the actual class and would like to purchase a kit to make at home. The cost is $25.
This class will be held on Thursday, May 26th at the Episcopal Church in Emmetsburg, IA at 6:00 pm.
Your kit will include the pre-cut pieces to make the cards and all of the extra paper and embellishments from the collection. This leaves you tons of paper to take home and make more cards or paper crafting projects. Yay!
You must be registered and paid by Saturday, May 14, 2016!
Let's take a closer look at each card!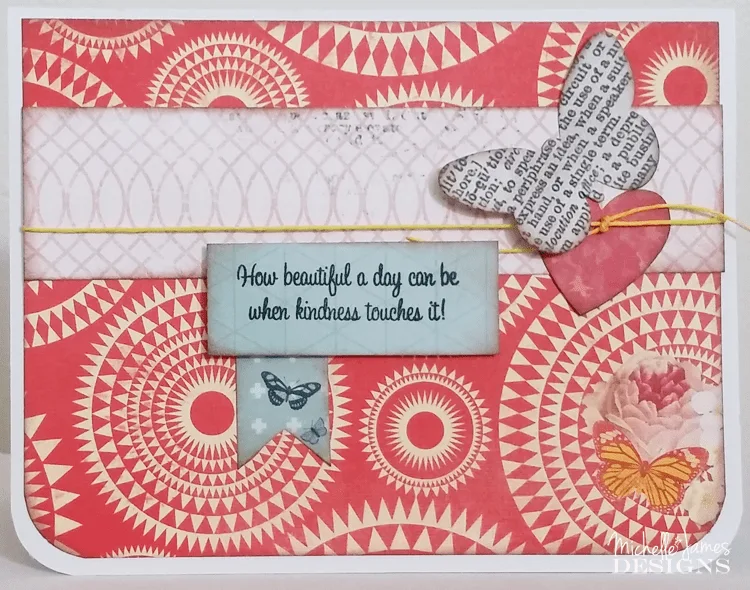 The large butterfly on the card below is a pocket to hold the fun, little tag piece!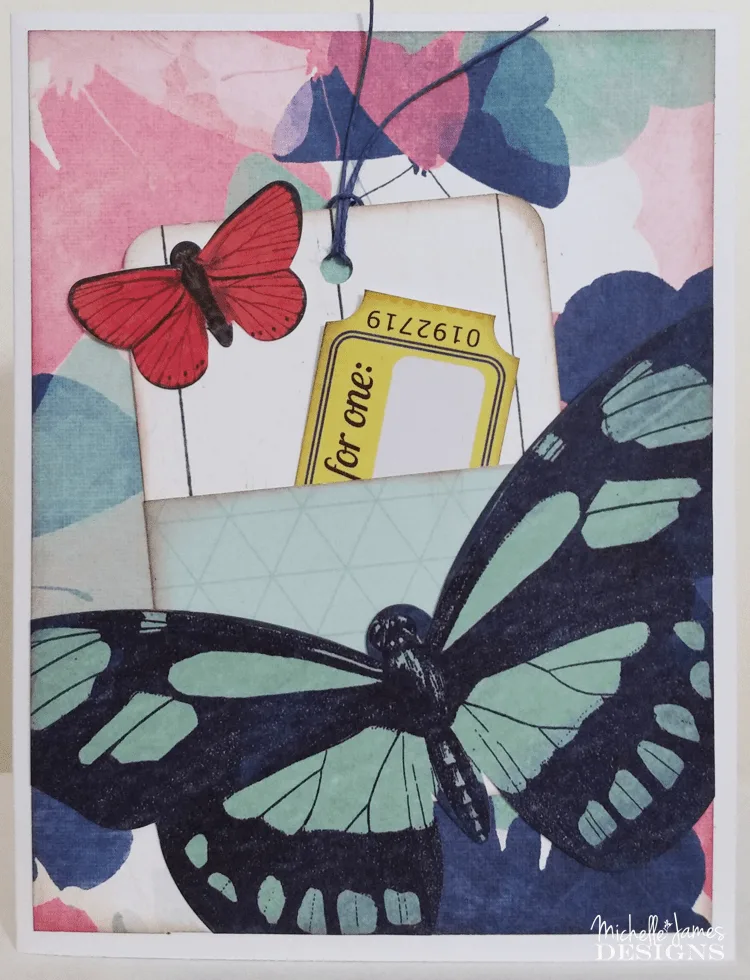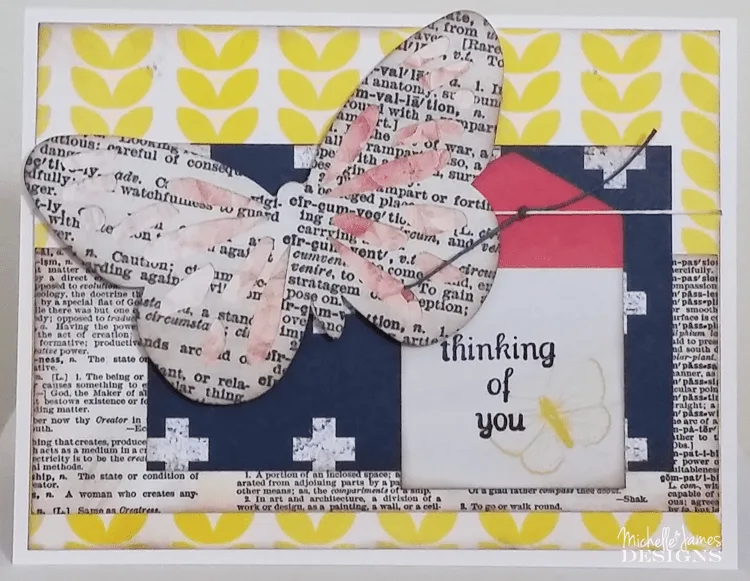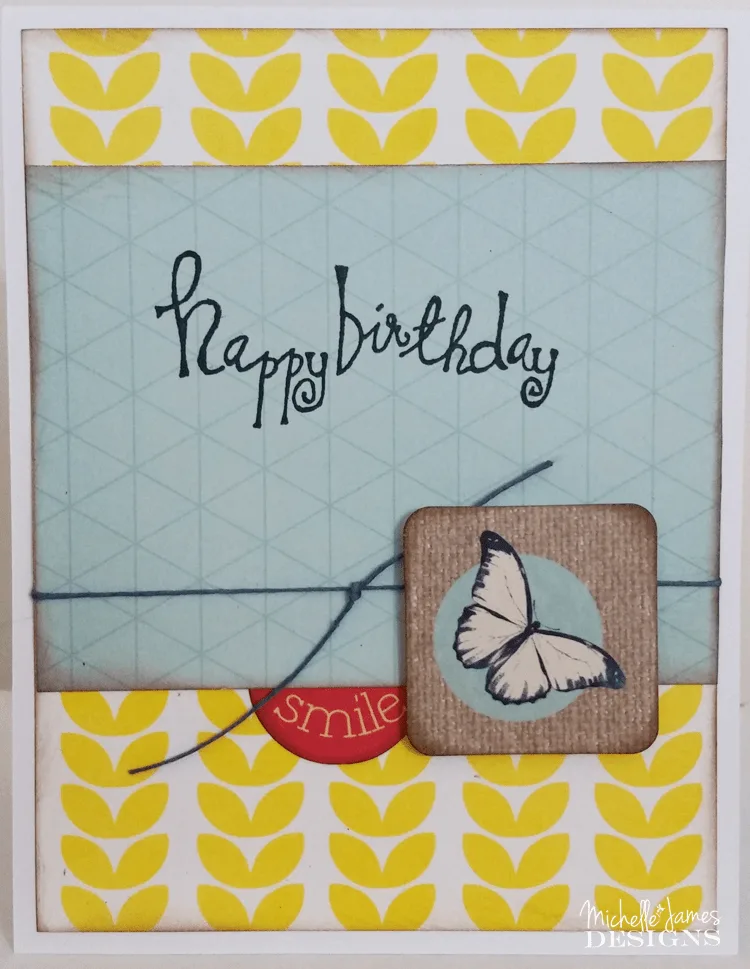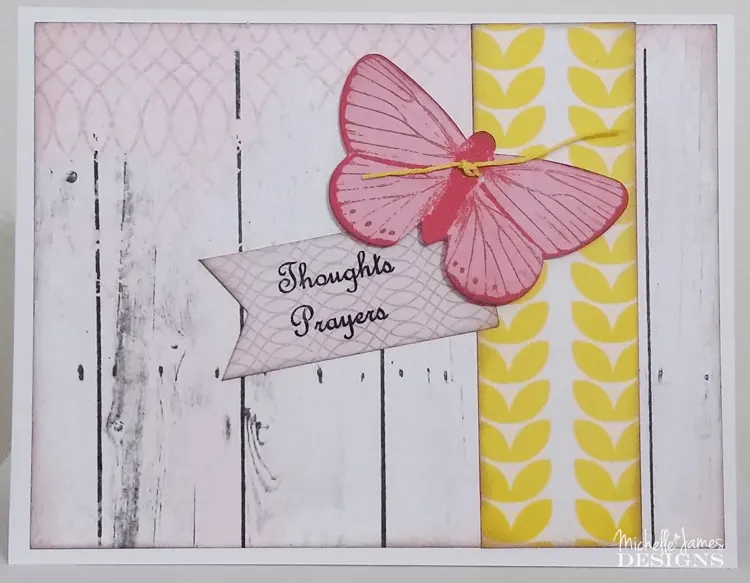 Well there they are! I hope you are loving them and are ready to sign up right now!
To pay online please click the "add to cart" button below and follow through the checkout process.
If you would like to pay by check you can make payable to Michelle James and send or drop off at 802 Palmer Street Emmetsburg, IA 50536 by May 14th!
Refund/Exchange Policy
There are no refunds or exchanges after you have signed up and paid for the class. If something comes up and you are unable to attend, your project will be available to pick up in the form of a kit which will include supplies needed and written instructions with a color photo so you can complete the project on your own time. (paint brushes and various other supplies that are shared during class will not be included in the kits)