Valentine's Day Kit
Celebrate Valentine's Day with this modern take on the holiday. This fun kit is filled with red, black, white and gray bold patterns paired with a bit of swirls, hearts and arrows.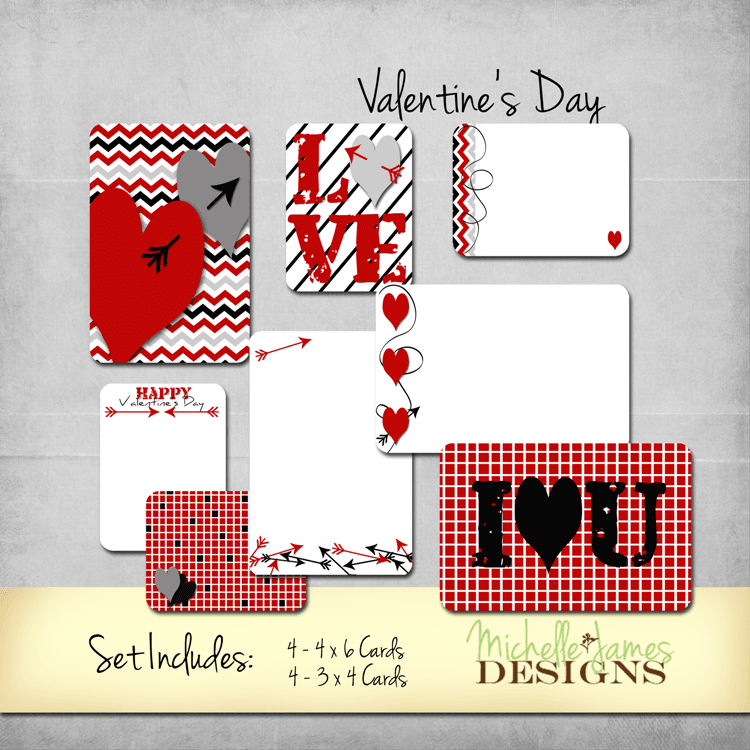 Valentine's Day Kit
This kit includes four 4×6 cards and four 3×4 cards that are filled with red and black arrows and fun designs. It will match or blend nicely with photos and can be used as cards, fun tags and many other paper crafting projects! Some people have used them to make fun mini albums as well. Just print them and cut them out!
You will receive two pages for printing onto 8.5 x 11 card stock.
Click the "add to cart" button below and start creating!