Hi everyone! I am excited about the January card class and need to start getting you guys pumped up for it. LOL! There is just one slight glitch….(there always is, right?) I don't have my kit yet so no cards to show. But, that doesn't mean I can show you the amazing kit we are going to use and entice you to sign up anyway.
We are going to be using Echo Park's Blowing Kisses line and we will be making five, fabulous cards for Valentine's Day.
January Card Class
This line is filled with fun Valentine papers and I can't wait to get started on the cards.
So, here are the details of the class:
It will be held here in Emmetsburg on Thursday, January 28, 2016 at 6:00 pm at the Emmetsburg Episcopal Church on Main Street across from Hughes Pharmacy. The price is $25.00.
You must sign up and pay by January 9th.
This give us time to get the kits ordered and for me to get everything cut and ready for you to make your cards.
If you don't know already, I create card kits and have all of the pieces pre-cut and ready for you to make the cards. I don't use all of the papers so what is left is yours to take home. One of my class participants made 20 more cards using the leftover papers. That is pretty cool. I also try really hard to leave some full papers left for scrapbookers and project lifers. This makes this class a great deal.
The Cards: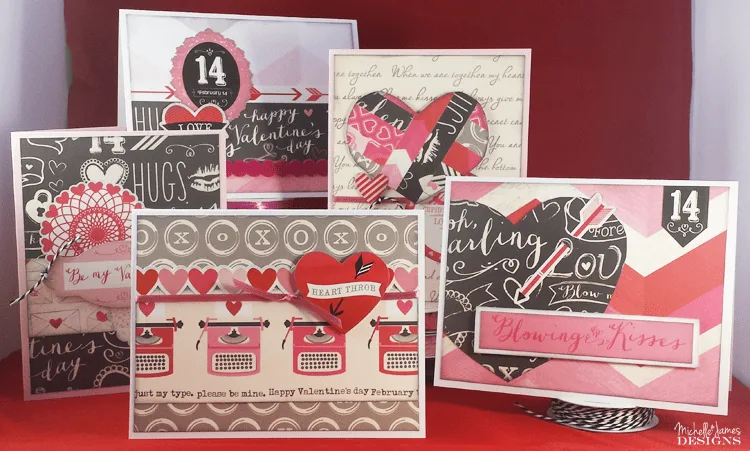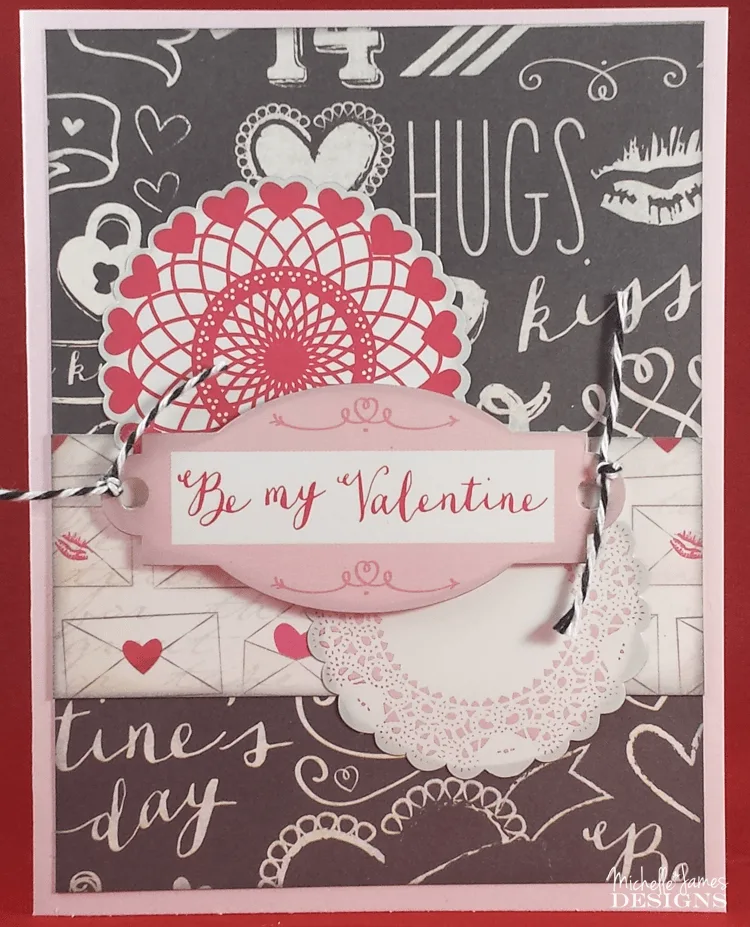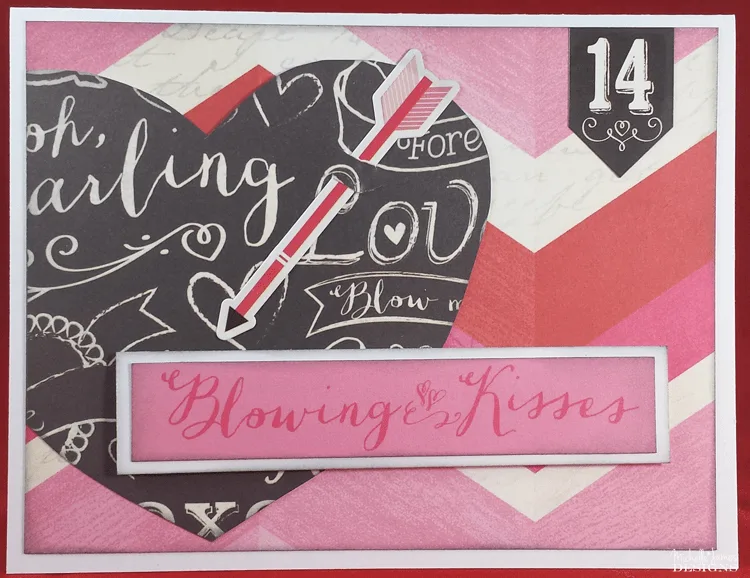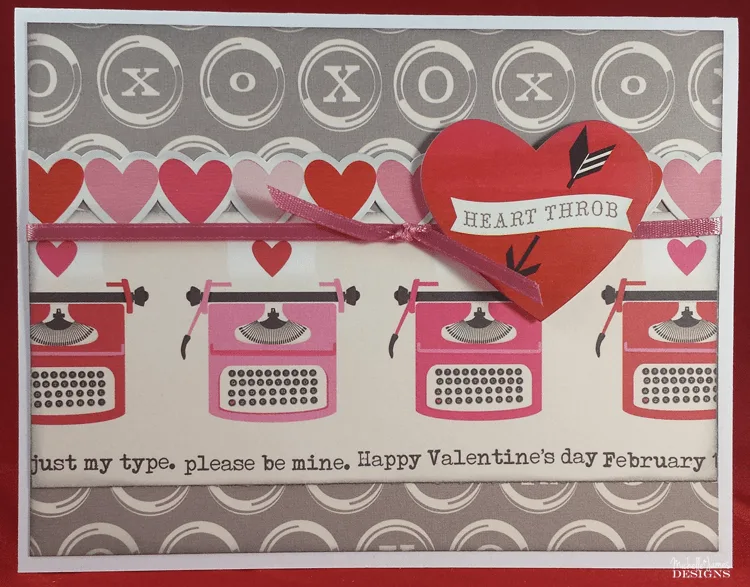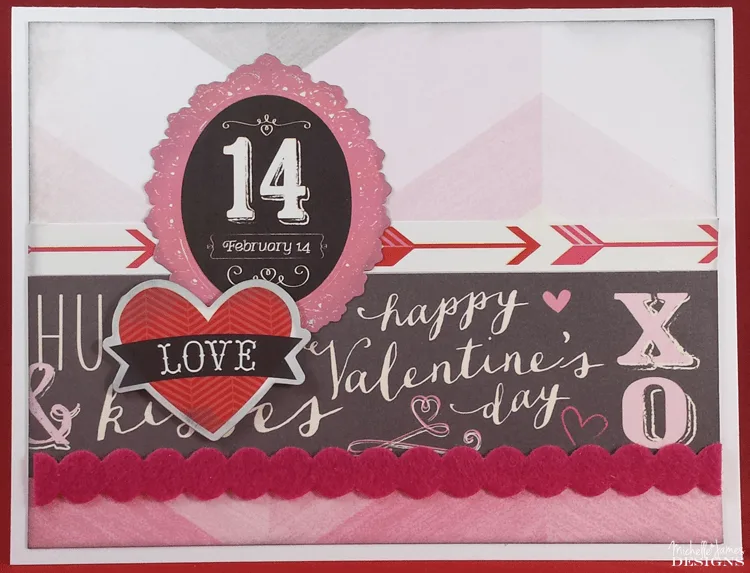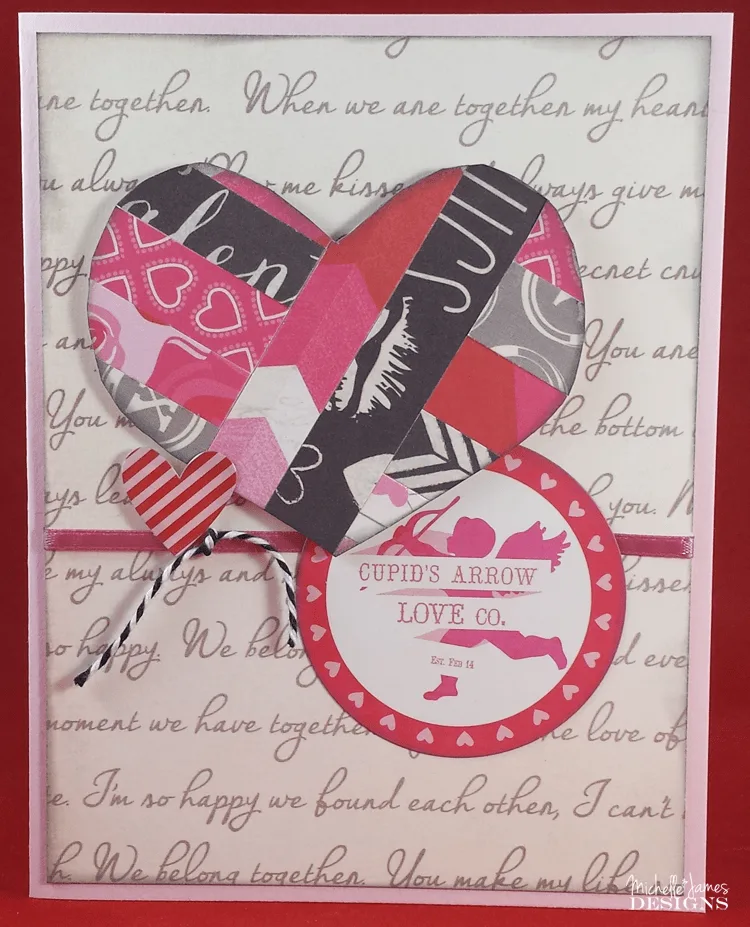 There they are…cute right? Plus after making the cards there are still seven full sheets of paper left over in the kit for you to use for other fun projects! If you signed up already…thanks so much!
If you would like to attend please click on the "add to cart" button below to register and pay. If you prefer to write a check you can drop off or mail to 802 Palmer St Emmetsburg, IA 50536. Please make payable to Michelle James
Thanks so much!
If you would love to be notified of future classes be sure to sign up for the email/newsletter at the top of this post or in the sidebar.
Thanks for stopping by and be watching for the update with pics of the cards.