My friend and I were trying to come up with a fun craft to do at a meeting and I was scouring Pinterest for some Easter Craft Ideas. One that we liked were bunnies cut out of paint chips. The whole thing is another blog post so I won't get into it but when I got home I thought….hmmm….I wonder what other paint chip projects are out there. So I did another Pinterest search and wowzas. This is an entire world I had been missing out on. Sure, I had done a couple of paint chips cards in the past but nothing that even compares to these things.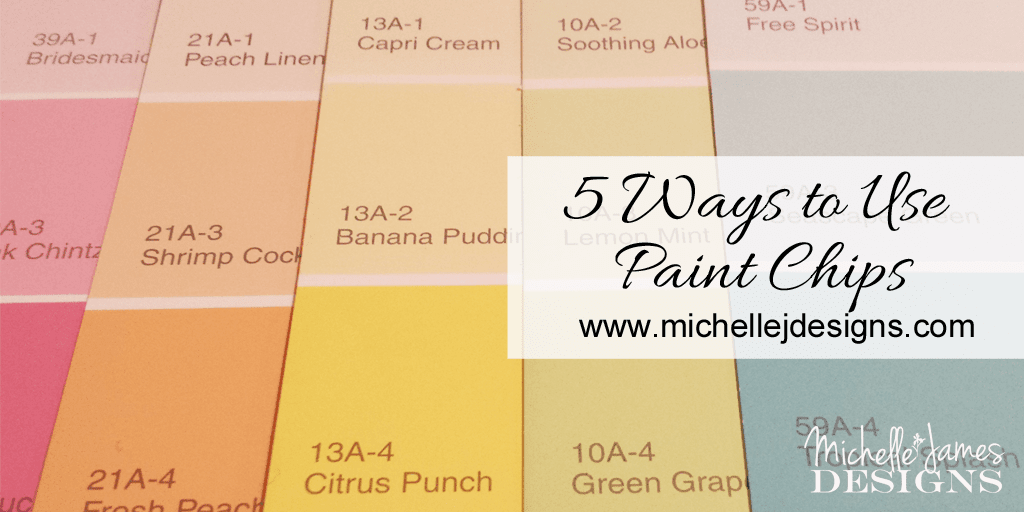 5 Ways to Use Paint Chips
1. Make some flowers to create a wreath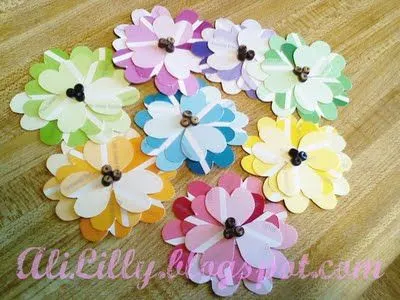 Pinterest via AliLilly .com
AliLilly cut/punched dozens of hears to create flowers then placed them on a cardboard circle to form a wreath. So cute.
2. Punch holes and add some binding to create mini notebooks.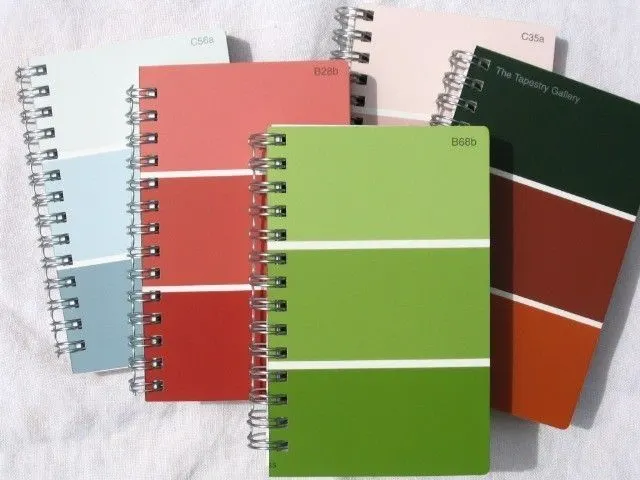 Pinterest via Lollipoop Designs from Etsy
I am a sucker for office products and I love, love, love to make little notebooks and other mini stuff. These would be a good size to carry in your bag and jot down a note now and then. I wanted to link back to the original pin and I believe that is Lollipoop Desgin's Etsy shop but it looks like this was a pretty old listing and I am not sure she is still open. But, she had the idea and still deserves the credit.
3. Wall Art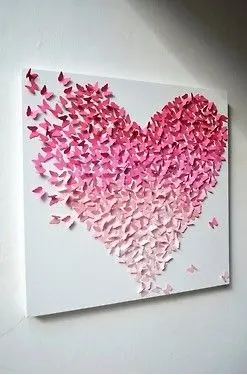 Pinterest via Ron and Noy Etsy Shop
Now I am not sure the original piece from Etsy is paint chips but this sure is AMAZING and certainly could be done with paint chips. I love this but don't think I would have thought of it on my own. Simply gorgeous!
4. Easter Egg Decor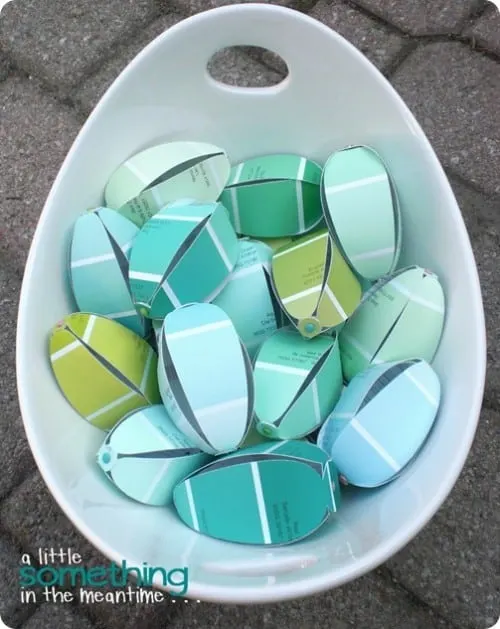 Pinterest via A Little Something In The Meantime
I think what drew me in about these adorable eggs are the colors. These are what I am trying to incorporate into my kitchen and office spaces. So, I love that there are quite a few and they are displayed in this beautiful bow. Perfection.
5. Mini Smash Book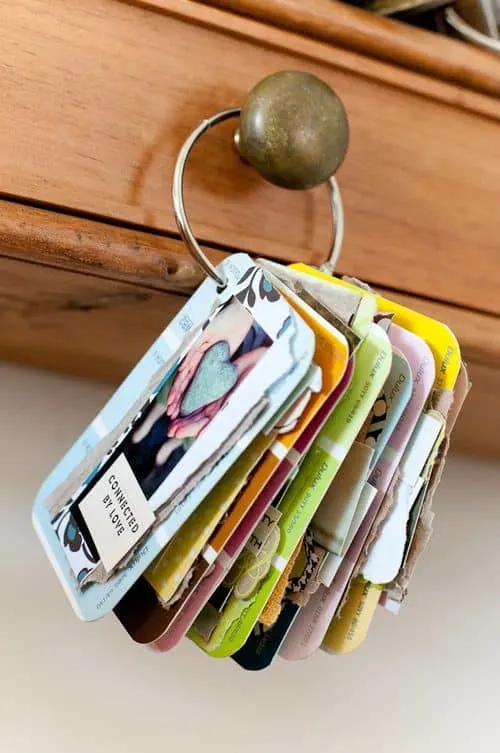 Pinterest via Diving for Pearls
This is another one of those really cute projects. Don't you love anything mini? I do. Anyway, using paint chips as pages then adding all sorts of fun pictures, doo dads, embellies and fun you can create something really memorable. I love it!
I am really getting inspired by all of the paint chip projects and ideas on Pinterest. You will get to see our Easter paint chip project really soon but I think I will keep this going and add some of my own ideas onto Pinterest. (After I show you of course.)
Thanks so much for stopping by!
I am sharing this post at: