Hi everyone! Starting tomorrow afternoon at 3:00 pm ET and all day July 17th is the 2018 Amazon Prime Day event. This includes A LOT of Amazeballs deals for Amazon's Prime Day exclusively for Prime members.
This post is full of affiliate links for your convenience. You can read my full disclosure here!
If you are already a Prime Member head over to my Amazon page. (You can click the pic below) I work a regular job too so I will do my best to get the deals on there during my breaks, etc. but there is a banner that you can click on that will take you to all of the deals as well.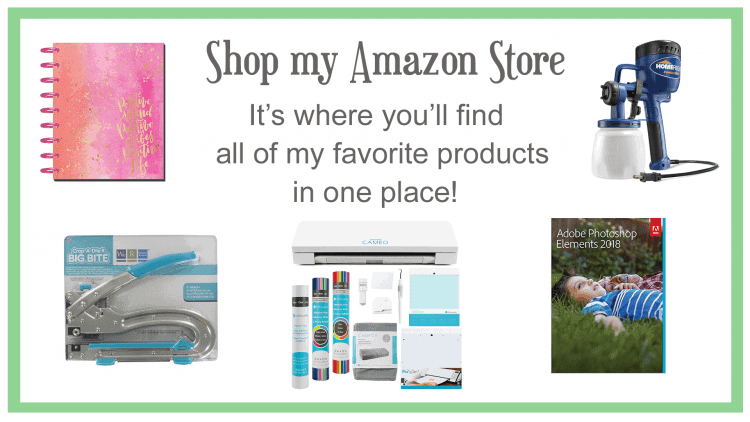 Last year there were some great deals on Silhouette and Cricut machines and some awesome prices on some of the accessories too. Plus things like Sharpie markers and a lot of other crafting supplies. They also feature electronics, clothing and just about everything. If you love a good bargain you should at least look and see what the deals are going to be.
Check out the great memberships they offer above and beyond Amazon Prime. There are free trials going on through July 17th on all of them. They are listed below.
Not A Prime Member?
If you are not a prime member but would like to get these awesome deals click on this banner below and sign up for a free trial prime membership.
Before you head over for your free prime membership trial or to see all of the great deals. Take a look at these deals below on other membership offers from Amazon.
Amazon Music Unlimited
You can sign up to receive 4 months of Amazon Music Unlimited for .99! Yep, that is correct….99. This is usually $7.99 per month if you are a Prime member and $9.99 per month if you are not. Wowzers!! If you love music and want to take advantage of this, click on the banner below! This is for new subscribers only and is only good thru July 17th! Head on over!
Audible Gold
If you like to listen to books like my hubby, you will probably love Audible. Right now you will get 66% off when you sign up for 3 months. I believe it is a savings of $30.00. That is pretty good. Again, this is for new Audible members and the deal is good through July 17th. Get on over there!
Kindle Unlimited
If you are an avid reader but haven't joined Kindle Unlimited this may be the perfect time. This is for new subscribers and is normally $29.97. From now through July 17th you can join for .99 for three months. If this interests you be sure to click on the banner below to see the details.
Prime Student
As a student you can sign up for a 6 month Prime trial at no cost. There are many deals that are just student pricing if you have the prime membership. Check it out by clicking on the banner below!
Amazon Fresh
This one is so nice but last time I checked it was not available in my area. I need to check again that has been a while. Anyway this is a deal for new and existing Amazon Fresh members. If you start a new free trial Amazon Fresh membership you can get $30 off your first order (promo code: 30FRESH). Existing customers can get the same deal using this code. This deal runs through July 17th just as the others do. Click below for details.
So are you guys excited about Prime Day? I am and I can't wait to see all of the amazing deals.
Happy shopping!
Michelle