Hi! It is already day 8 of the 12 Days of Christmas Blog Hop. December is flying by. Today is all about cookies. Christmas cookies are a big deal. I used to have to make 20 dozen each year as a fundraiser for a group I belong to. It was quite a production. These days I don't really make too many cookies anymore. For this post I dusted off my mixing bowl and gave it my best shot. Check out these chocolate peanut butter cookies.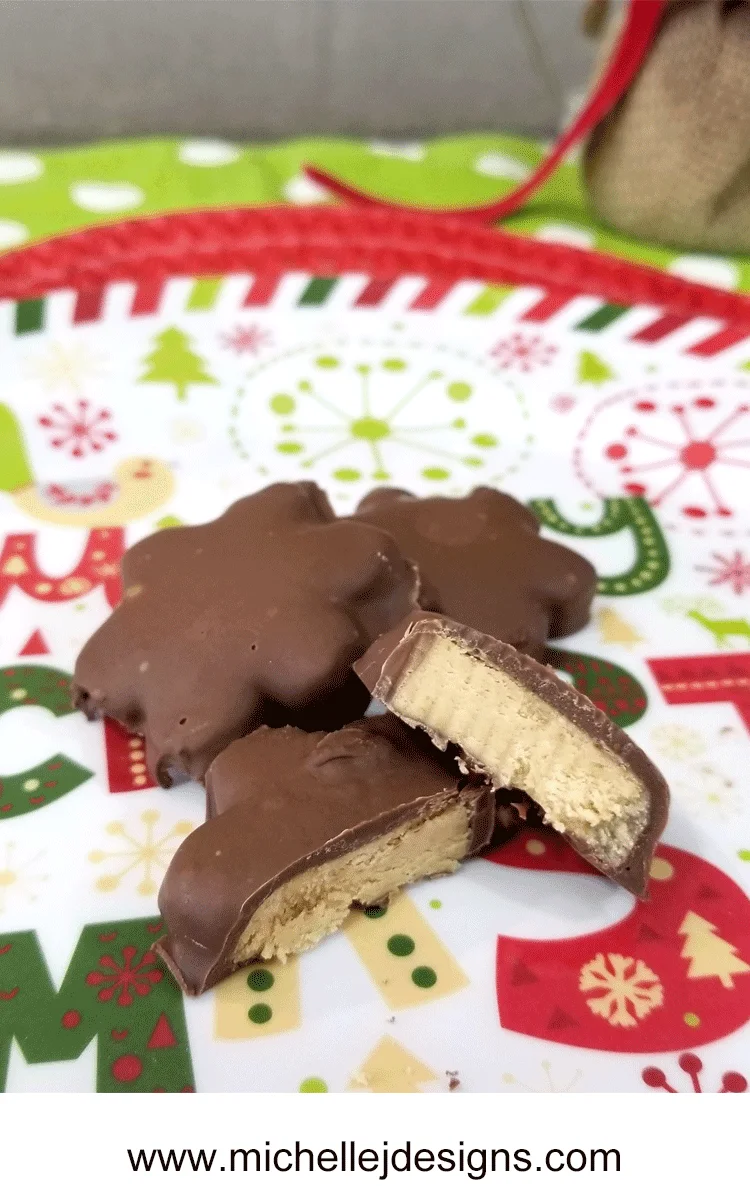 Welcome to the third annual 12 Days of Christmas Blog Hop!
Stop by every day from December first through the twelfth for new ideas you can use to make your season brighter!
Meet Your Hosts
They have all been busy as Elves creating, decorating, cooking and crafting tons of new ideas for you to try this holiday season!
Shirley~Intelligent Domestications I Alli~An Alli Event I Michelle~Our Crafty Mom I Marie~DIY Adulation
Erlene~My Pinterventures I Beverly~Across The Blvd. I Debra~Shoppe No. 5 I Victoria~Dazzle While Frazzled
Megan~C'mon Get Crafty I Michelle~Michelle James Designs I Amanda~Domestically Creative
Deborah~Salvage Sister & Mister I Jeanie~Create & Babble I Sherry~Olives & Okra
Jenny~Cookies Coffee & Crafts I Emily~Domestic Deadline I Bonbon~Farmhouse 40
Leanna~Of Faeries & Fauna I Pam Larmore~P.S. I Love You Crafts I Kelly~North Country Nest I
Marie~The Inspiration Vault I Gail~Purple Hues and Me I Lynne~My Family Thyme I
Karen~Dragonfly and Lily Pads I Trisha~Blowing Away Out West Lorrin~Embrace The Perfect Mess I
Terri~Christmas Tree Lane I Sam~Raggedy Bits I Cyn~Creative Cynchronicity Valeria~Val Event Gal
Yami~The Latina Next Door I Jeannee~Centsably Creative I Tania~Little Vintage Cottage
Lauren~Wonderfully Made I Vanessa~DIY 180 I Kimberly~A Wonderful Thought I
Kim~Everyday Parties I Dru~Polka Dot Poplars
Chocolate Peanut Butter Cookies
These taste really good but are really sweet! As I have mentioned in previous posts I am not a baker/cook…but I wanted to try something from scratch for this cookie recipe day. Hindsight is 20/20 right? This wasn't the best idea in the world.
I found this recipe on Pinterest from omgchocolatedesserts.com and I thought it would be pretty easy. The first part went really well. I mixed up the ingredients then followed the instructions for pressing the dough into the pan.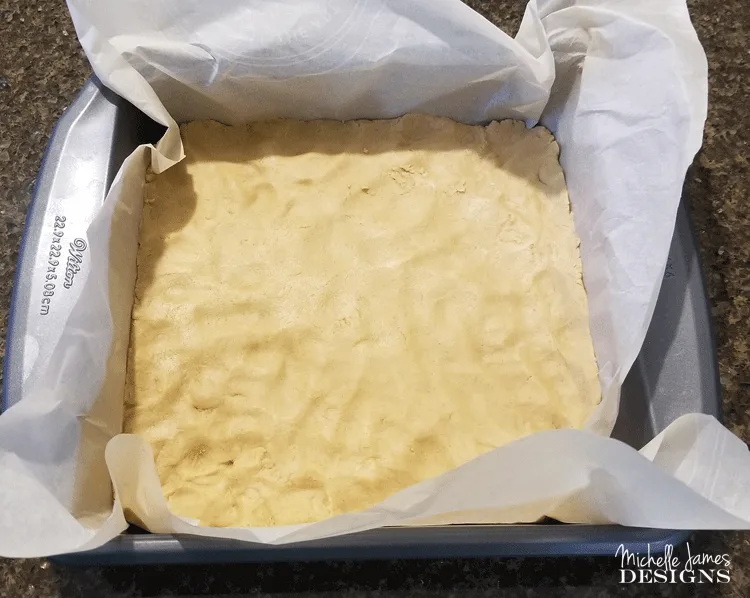 Then after letting it firm up I removed it from the pan and starting cutting out my shapes with the cookie cutters. I used a snowman and a snowflake which ended up looking like a little flower.
I was so excited that all was going well so far that I didn't even snap a photo of my cute, wintery cookie dough shapes.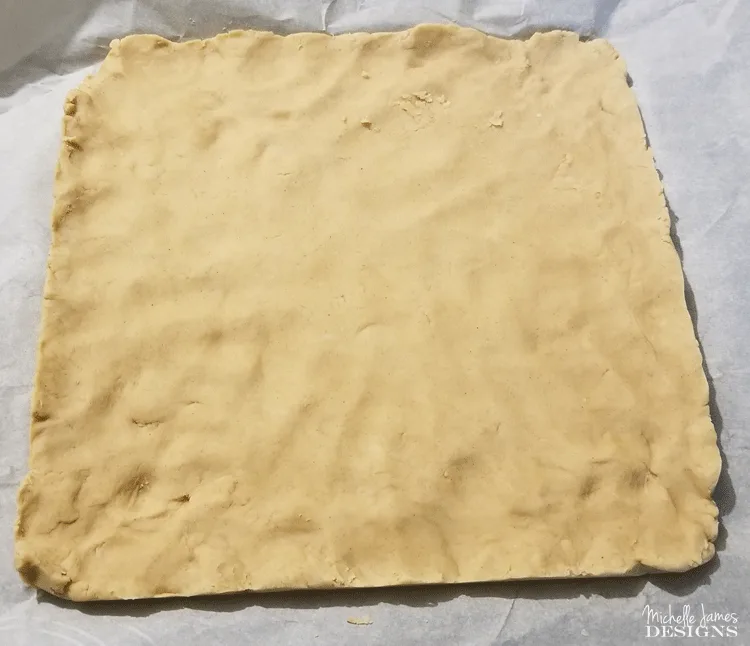 Where It All Started To Go South
After the snowmen and flakes had firmed up in the freezer it was time to give them a chocolate dip. This is where my happy, holidaycookie story turns dark.
I had so much trouble with melting the chocolate. Peggy googled my issues and it said I had scorched it. It was going along nicely until it started chunking up and turning dull (not shiny). Then it was all balled up and would not melt again.
So I tried again. The same thing happened but I had a couple of the cookies dipped before it started.
I still had some chocolate chips left so I used the double boiler technique which I should have started with and it worked much better…sort of.
The snowmen were too big and the heads kept breaking off so I just used the snowflakes. This is why I don't bake. Lol! I need a lot of practice. These are some of the better cookies. And after they were in the fridge I was able to remove the extra drippy chocolate pieces and make most of them look pretty good.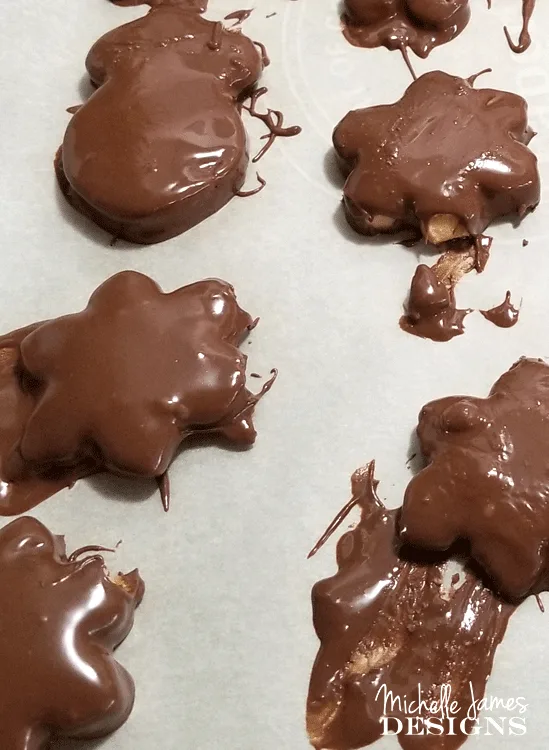 Here is my final result.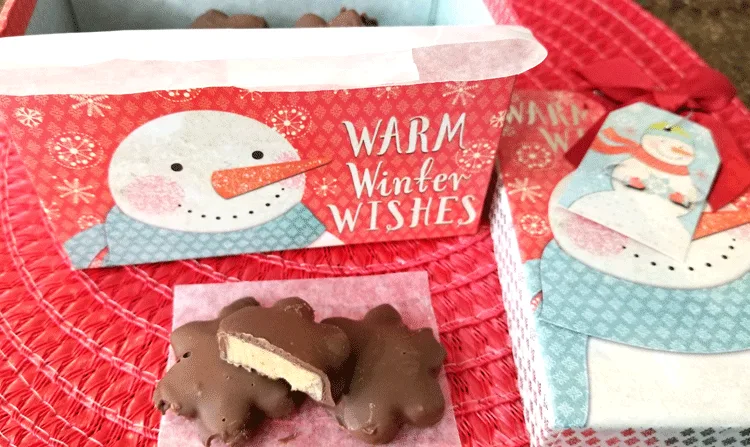 They would make a nice packaged little gift in a fun box.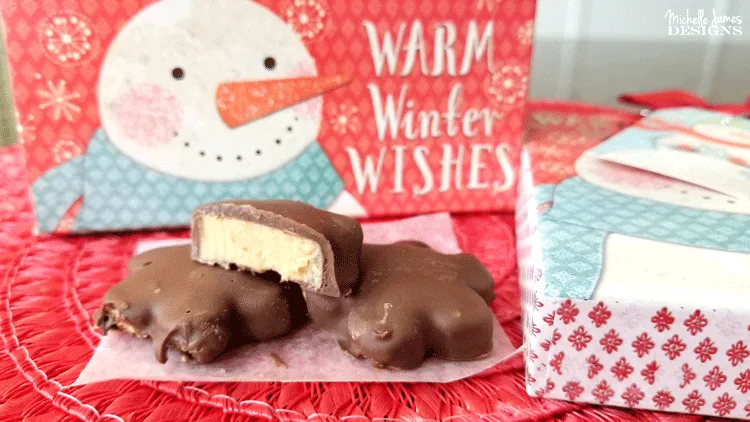 Or as the perfect cookie for Santa.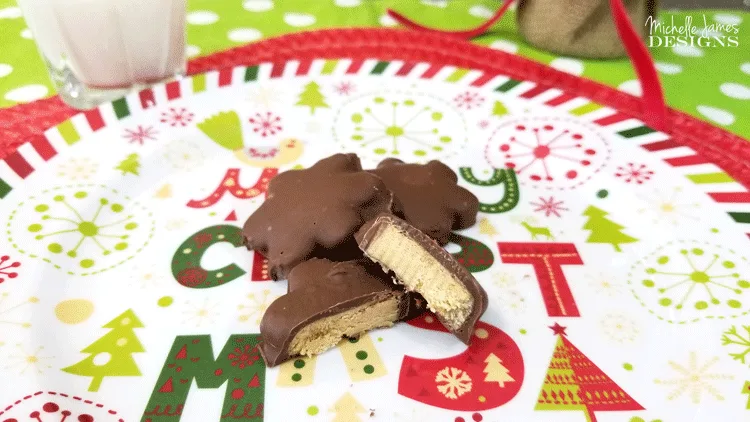 I think these cookies taste delish and an experienced baker would not have the issues I had so please try them. And let me know how they turn out for you.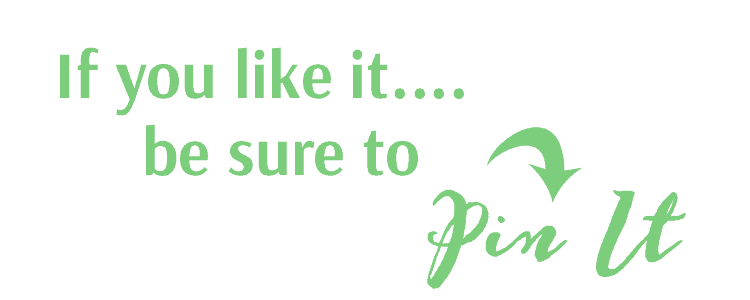 Thanks so much for stopping by!
Michelle
Be sure to visit our fellow 12 Days of Christmas Bloggers below for even more creative ideas this holiday season!