I am sharing some crafty Valentine ideas today. Have we had enough Valentine projects yet? Hmmm..I am not sure. Pretty soon we will be sharing all sorts of St. Pat's ideas but for now….Valentine's Day!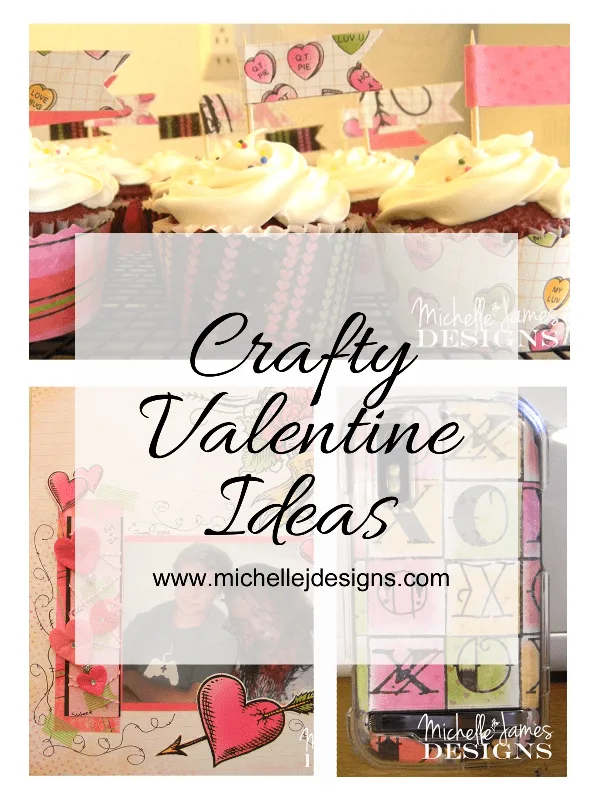 Crafty Valentine Ideas
These are all made with Moxxie Scrapbook paper XOXO Collection. I love this collection. I know that it is a couple of years old because I made these two years ago when I was on the design team. But I am pretty sure it is still available and if you like it you should ask your local scrapbook store to carry it. These crafty Valentine ideas are so fun I thought I would share them here as well.
The first is a scrapbook page I made. I love this picture. It is one of the very first of Brian and Queen when they started dating. They are so cute! Anyway, I used some felt hearts that look like buttons, some washi tape, some toothpicks and some beads as embellishments.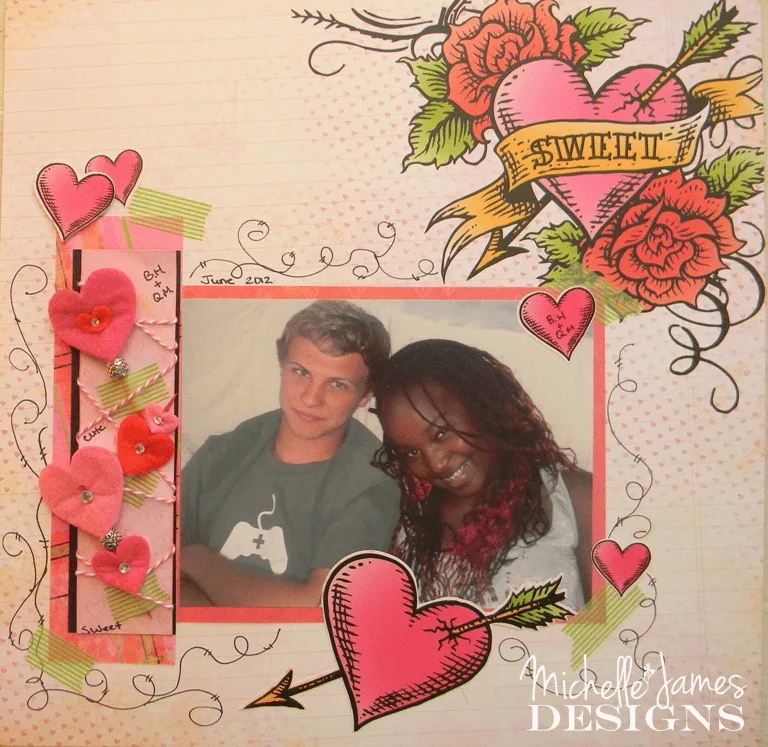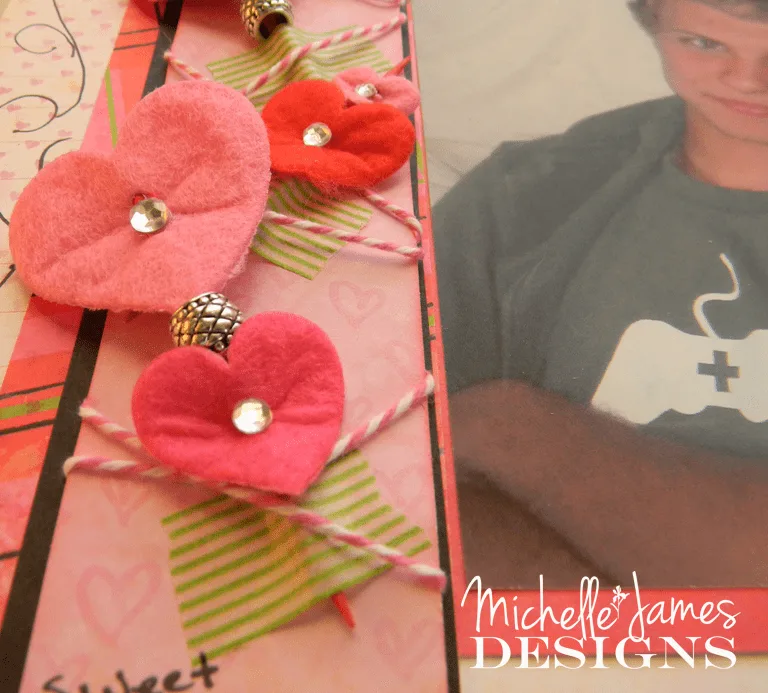 This was the year I had a clear case for my phone. I was making a new cover each holiday and season. It was really fun. Here is the Valentine phone cover.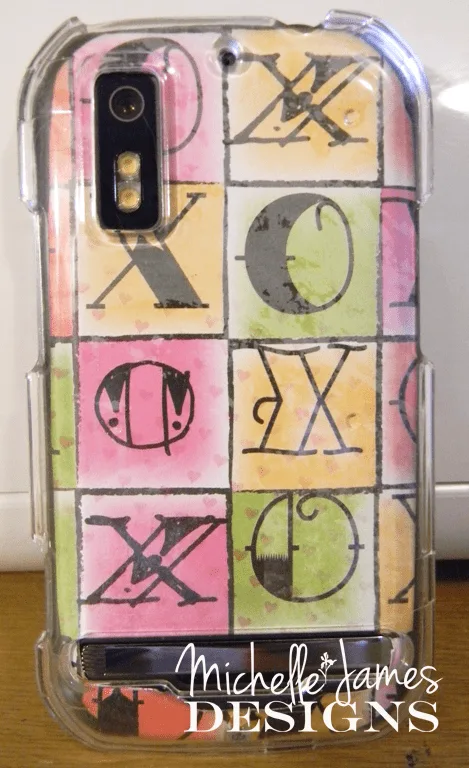 Fun right? I know. I got a lot of compliments on my different phone covers.
The next one is some cupcake wraps and toppers. This was a really fun project and I am thinking they were the hit at school. Just kidding I have no idea. The high school juniors sell cupcakes for .50 each year and the other kids purchase them for their friends. All of the money goes toward the Jr prom. It is a good idea but the parents make the cupcakes, of course. Well, maybe the girls helped out but my boys never did. LOL!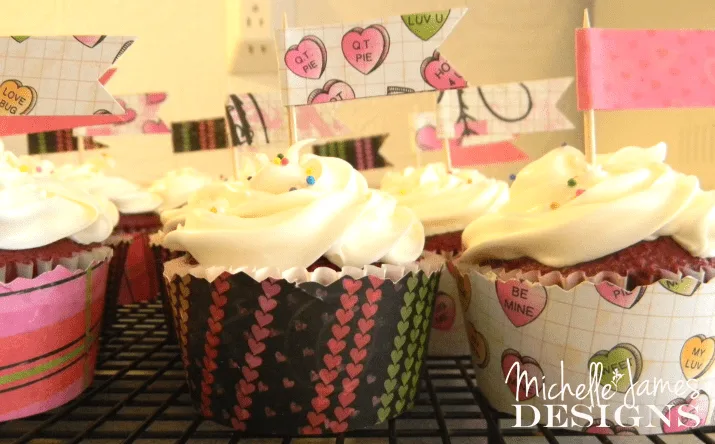 I am not a food blogger so please don't judge the look of my cupcakes. They are definitely amateur but the wraps and toppers turned out really cute.
Here is another photo.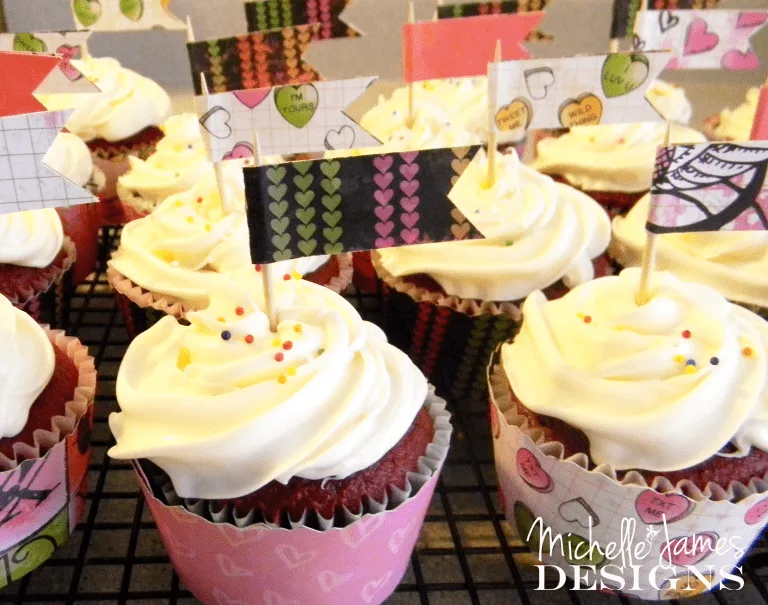 These wraps are a pattern. I just trace the pattern onto the fun paper and cut them out. I like to use a fancy deckle edge scissor for the top edge to add a little detail. I just google "Cupcake wrapper template" and a lot of hits come up. You can choose one that is free for personal use and print it out. So easy and everyone always thinks you are just so creative. They really jazz up the plain cupcake paper baking cup.
So, what do you think? What kind of crafty valentine ideas do you have this year? I would love to know.
Thanks for stopping by the blog!
I am sharing at the following link parties: