I am back today with the cutest Easter basket EVER! I got this small basket from my local scrapbook store, The Outlet. I couldn't resist how adorable it would be all dressed up on it's Sunday best. That would be Moxxie's Easter-Rific line.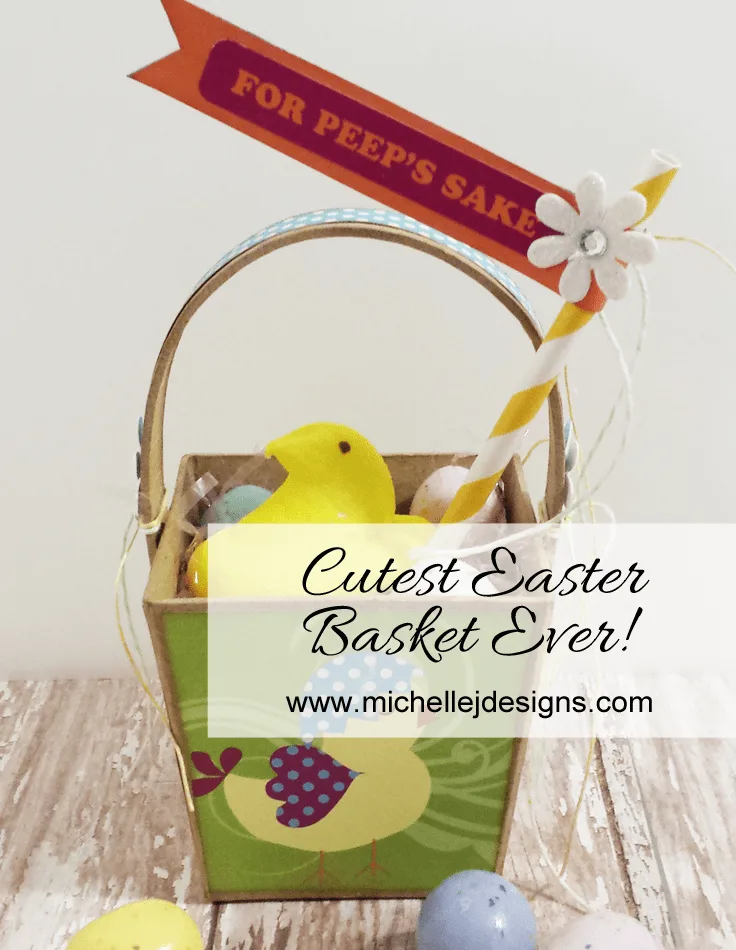 Cutest Easter Basket Ever!
I used Moxxie's Easter-Rific line for this fun, little basket. I traced one of the sides onto the paper and cut it a bit smaller so there would be an edge of the basket showing all of the way around. I found the part of the papers that I like and cut so I had that fun design on the side. The chicks, eggs and flowers make this line so fun. Not to mention the bright colors.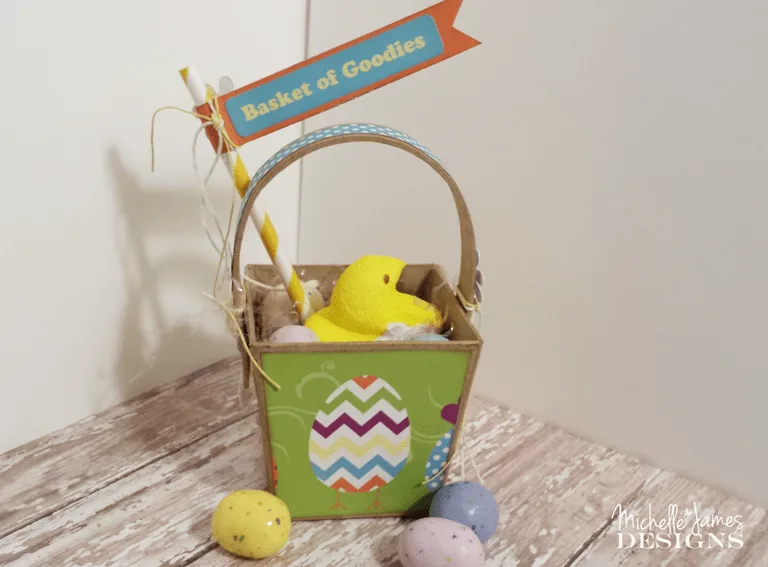 I created a banner stick using a straw, a strip of paper and two of the stickers. This side is the Basket of Goodies side and the other side says, "For Peep's Sake". Cute, right? I tied a couple of ribbons to the straw as well.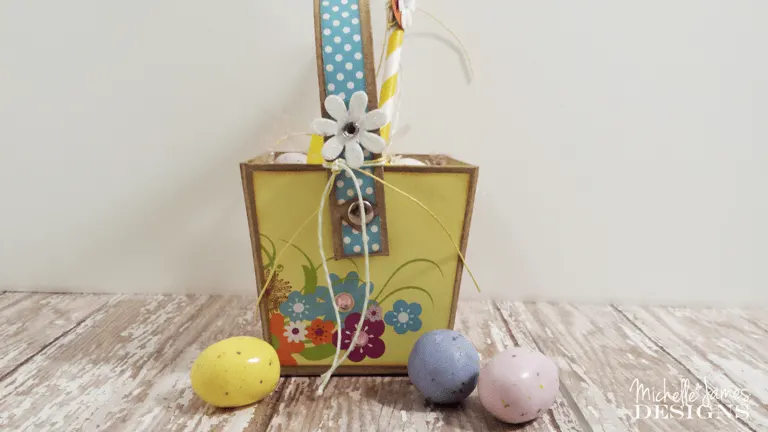 Here is one of the side views. I love this flowery paper. I used just a smidge of it but chose my design wisely so I would end up with the grass swirls in the perfect place. I added some pink rhinestones to a couple of the flower centers. This jazzed it up a bit more.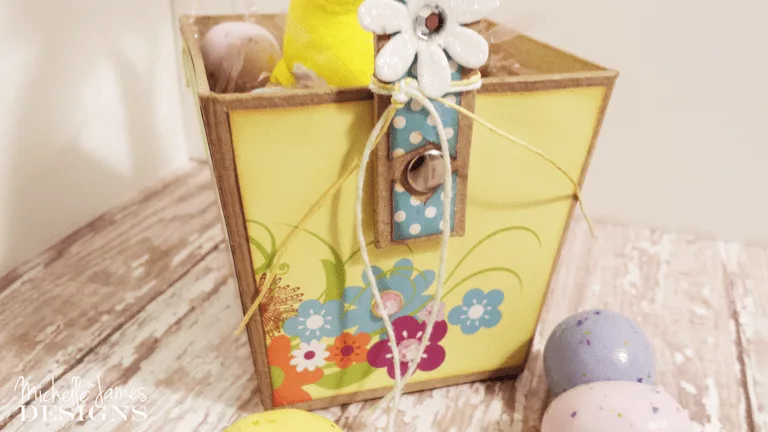 This even closer view shows the detail of the handles. The grommit doesn't move so I needed to come up with a creative way to "go around" it. I just made a couple of banner cuts and it seemed like the perfect solution. I added some ribbons to match the straw piece and fun, sparkley flower.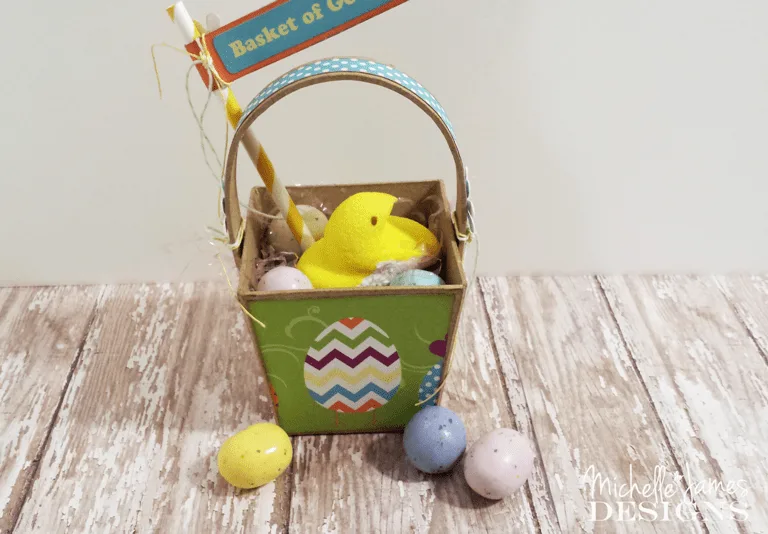 My mom loves Peeps for some weird reason so I will probably add a couple more and give this to her when we attend her Easter Brunch. (I am looking forward to that).
So…is it the cutest Easter basket ever? I know you think so.
If you like this post, please pin, share, tweet, google+ or stumble it as much as you like. I always appreciate it.
Thanks for stopping by!