Have you ever had friends or family that were going through a hard time? These Relax Wine Labels are the perfect gift for a stressed out friend.
I created a gift that includes 4 mini wine bottles and some chocolate kisses all packaged up in a fun glass jar. Two of my friends really needed a little pick me up a few years ago and they really loved getting a gift just to say…relax! You deserve a break.
These are my relax wine labels and gift tag. For the materials list and a tutorial please go to the Gift In A Jar With Mini Wine Labels post.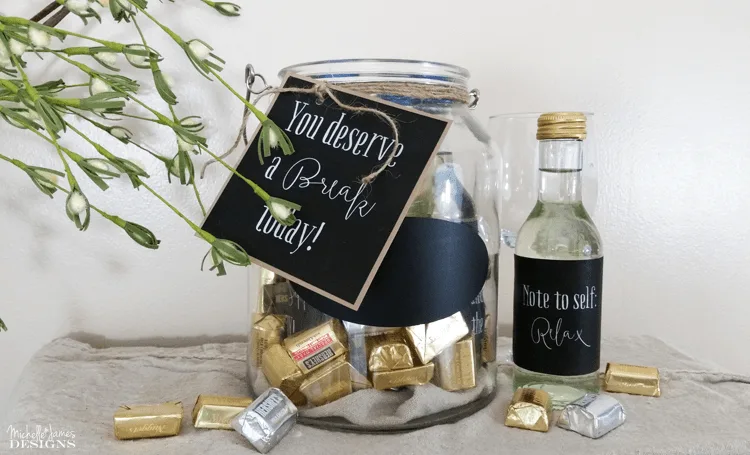 Relax Mini Wine Labels and Gift Tag
I love the black with white text and they way these look all put together in a gift package. This download includes:
1 – png 8.5 x 11 download file.
The tag size when printed is 4 x 4 and it reads: You deserve a break today!
The mini wine labels are 3.25 x 2.75 and they read:
Sit back, relax and wine down
Sippity doo da, sippity yay
Note to self: Relax
Just relax and accept the crazy
The file is meant to be printed on sticker paper so the labels can easily be adhered to the mini wine bottles. The tag will be on sticker paper too so I stuck it to a piece of kraft card stock and left a small border around the edge for a nice background. I love it with the kraft paper but it will look great on any color. This allows you to write a personal note on the back of the tag.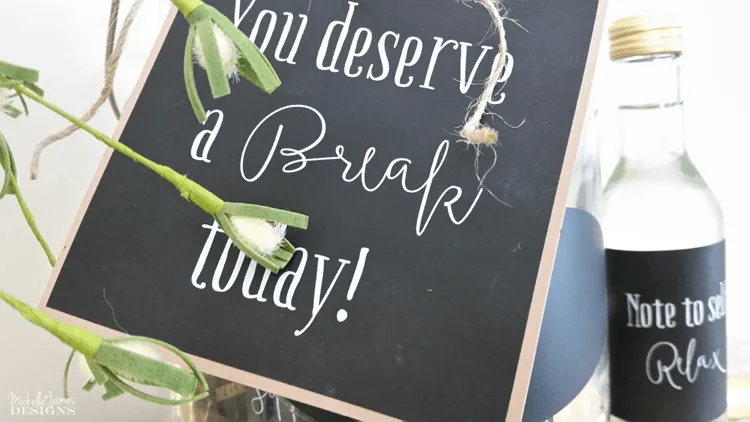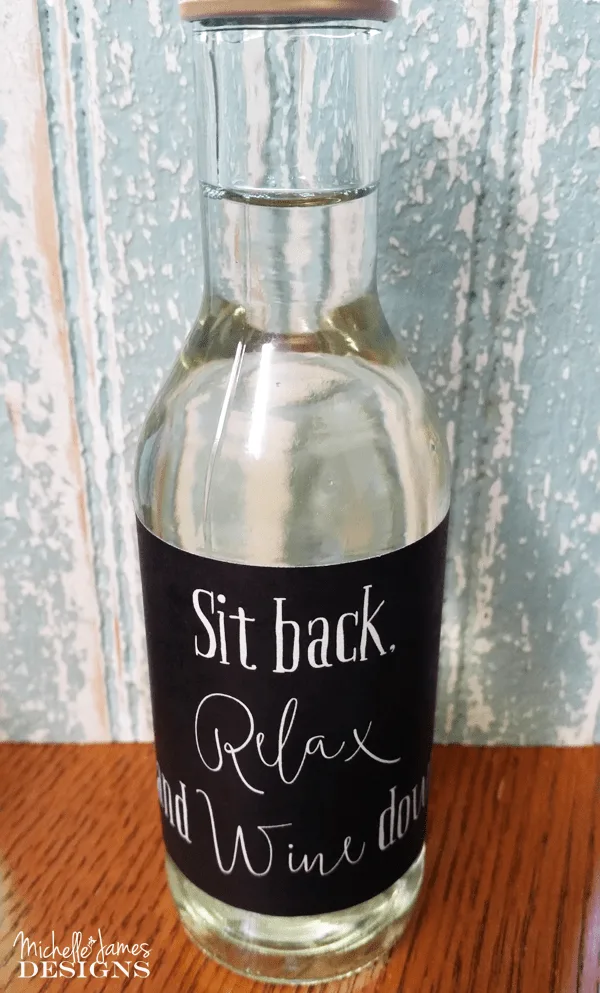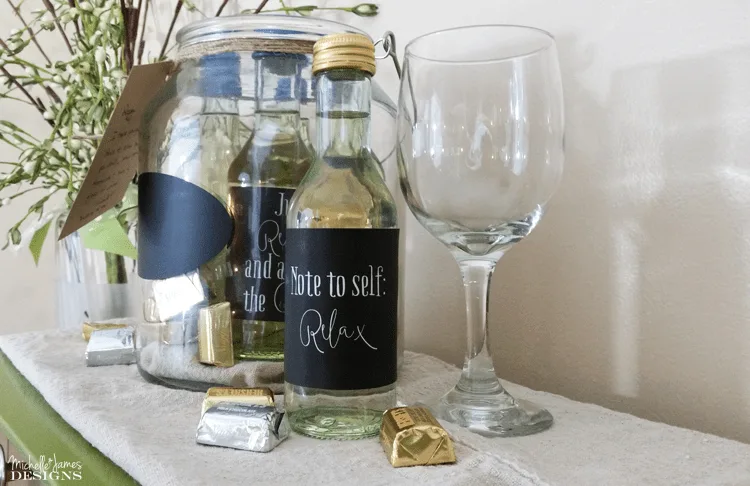 To purchase and download just click the add to cart button and follow the checkout process.
Due to the digital nature of the product no refunds will be given after purchase but if you have issues with the download please contact me and I will get them resolved as best I can.
Thank you!
Michelle