Hi everyone!  I am excited to show you this awesome gift idea..a gift in a jar and to give you a free printable to go with it.  Are you ready?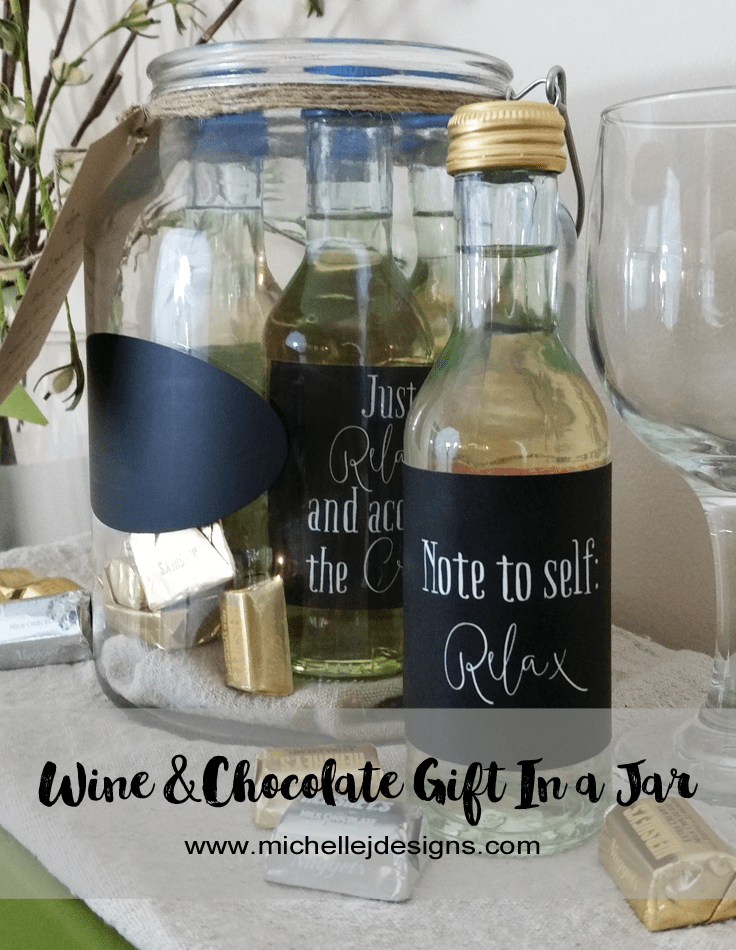 Create a Gift In a Jar
Two of my very best friends have been spending tons of their time taking care of their parents.  One of them lives close to her mom so spends time taking her to doctor appointments in town and to Rochester which is three hours away and the other lives about 8 hours from her parents so spends many weekends making the long drive then back again and back to her full time job.
Don't get me wrong.  They are more than willing to help and want to help but sometimes they are just, plain tired and need a break.
I created these gift in a jar for each of them so they could wind…(or wine) down.
I wrote this post for my regular contributing post on Life With Lorelai so you can hop over there to get the list of supplies and the full tutorial.  But once you look at the gift in a jar you can see how it is put together.  So, I am just showing some photos of it and, of course, giving you the free download for the labels.
I hope you enjoy it!  But, don't forget to stop over to Life With Lorelai and check out her site.  She is great and not just because of her two black kitties!  Although they are adorable.
Here are some photos of the fun gift in a jar!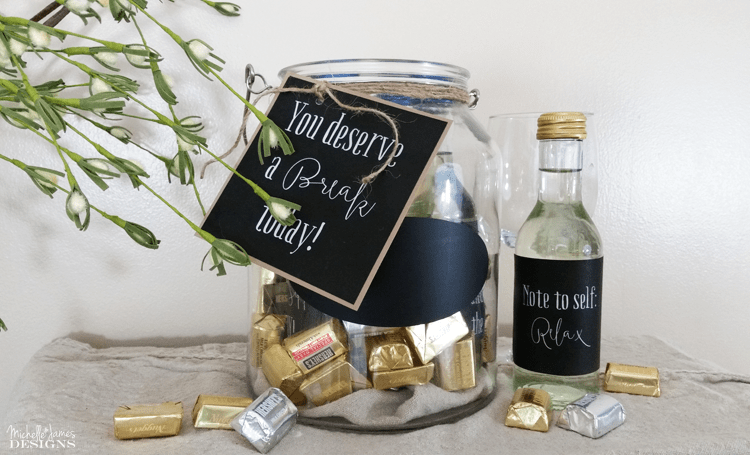 You really need to add chocolate too!  It is a must.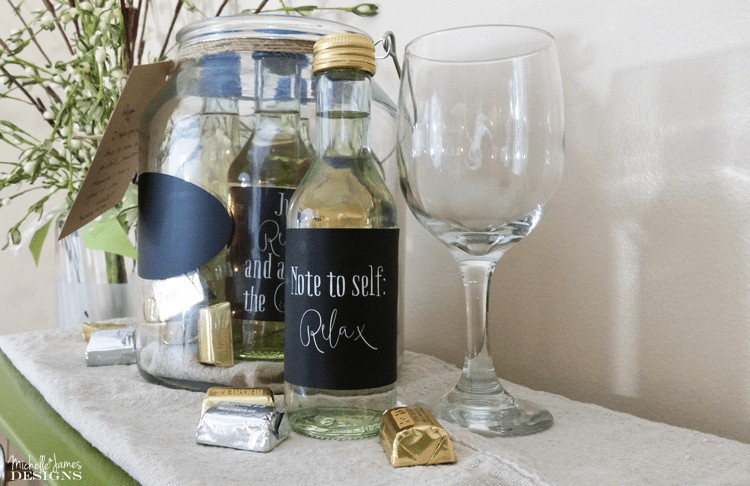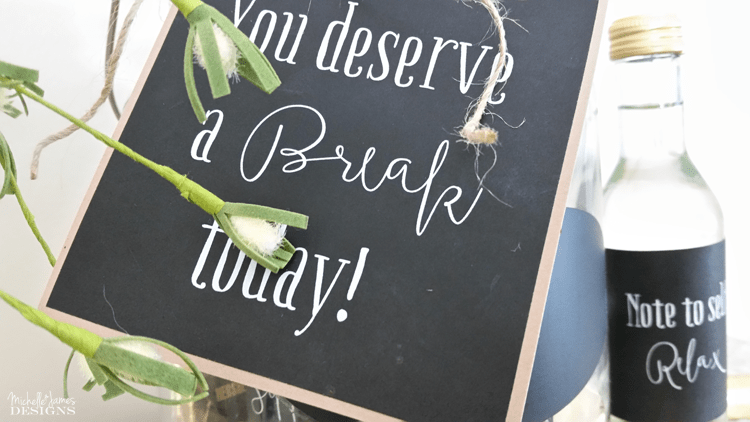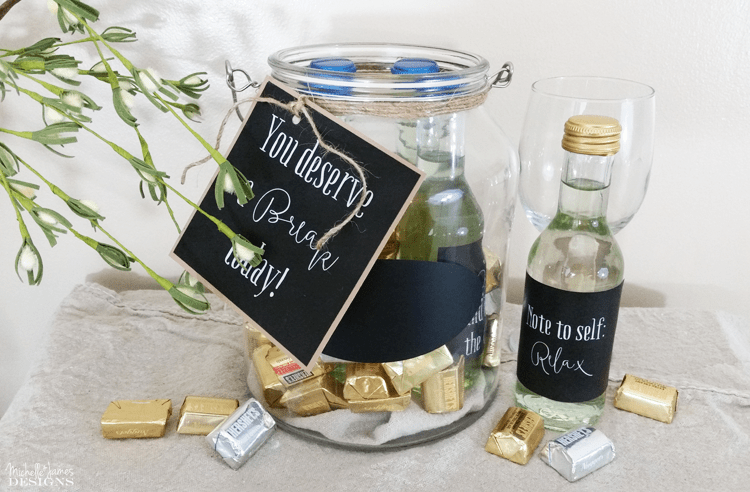 Here is one of the bottles with label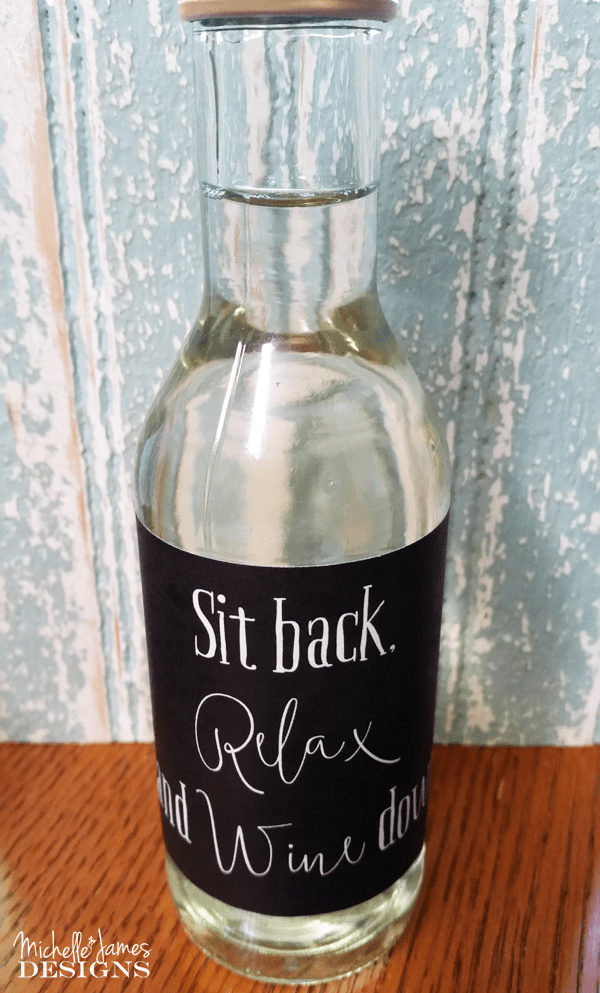 And here are the labels.  You would want to print these onto sticker paper.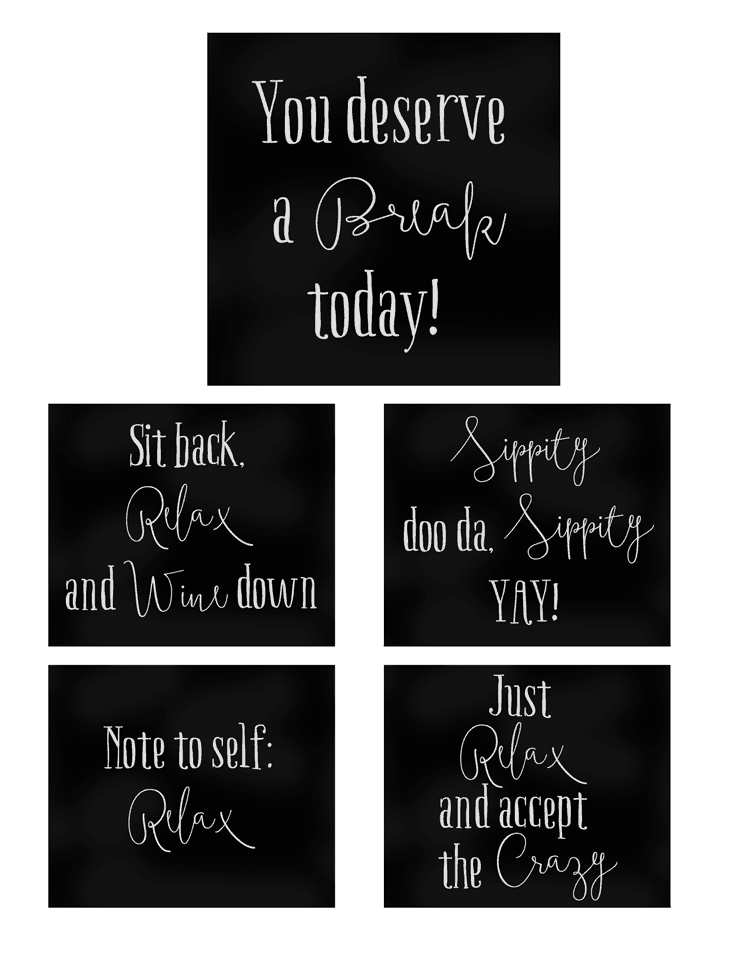 I hope you enjoy these and have fun making all sorts of gift in a jar!  They are fun and I really think they loved them and I loved being able to do something for someone just because.  That is the best gift ever!
Thanks so much for stopping by!
Michelle