Hi everyone! I am excited to show you this awesome gift idea. These Relax Mini Wine Labels are perfect for friends or family members who are going through a stressful time and need a little break.
I have used these labels to make gifts for a couple of my friends who really needed to know someone was thinking about them and their well being.
To purchase these and make your own awesome gift jars. Click on the Add to Cart button below.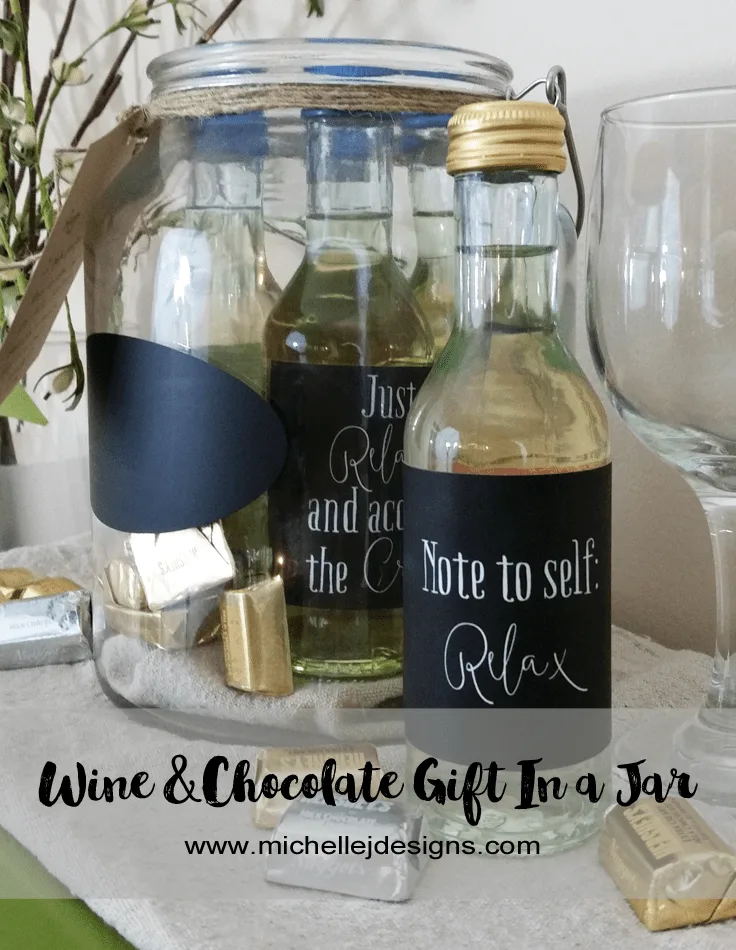 Create a Gift In a Jar
Two of my very best friends have been spending tons of their time taking care of their parents. One of them lives close to her mom so spends time taking her to doctor appointments in town and to Rochester which is three hours away and the other lives about 8 hours from her parents so spends many weekends making the long drive then back again and back to her full time job.
Don't get me wrong. They are more than willing to help and want to help but sometimes they are just, plain tired and need a break.
I created these gift in a jar for each of them so they could wind…(or wine) down.
Materials Needed:
I have included some crafty affiliate links for your convenience. You can read my full disclosure here!
Free Printable (download link from the post below)
Printer
Small piece of fabric – I used a piece of drop cloth
Scissors/paper trimmer
4 mini bottles of wine
Chocolate/Candy of your choice
Step 1:
Download and print out the sheet of labels and the tag onto white sticker paper. The top square is the tag and the bottom four and the wine labels.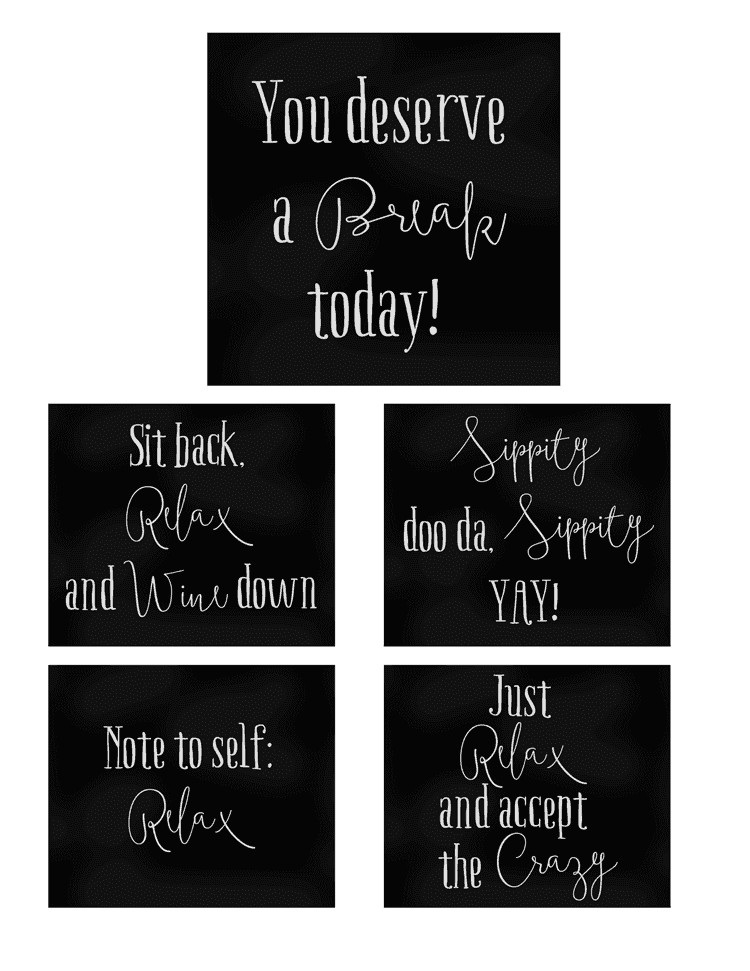 Step 2:
Cut out the labels and the tag.
Step 3:
Peel off the back of the sticker paper and place the labels onto the wine bottles. You can cover the existing label like I did or you can place it on the opposite side so the original label still shows. Your choice!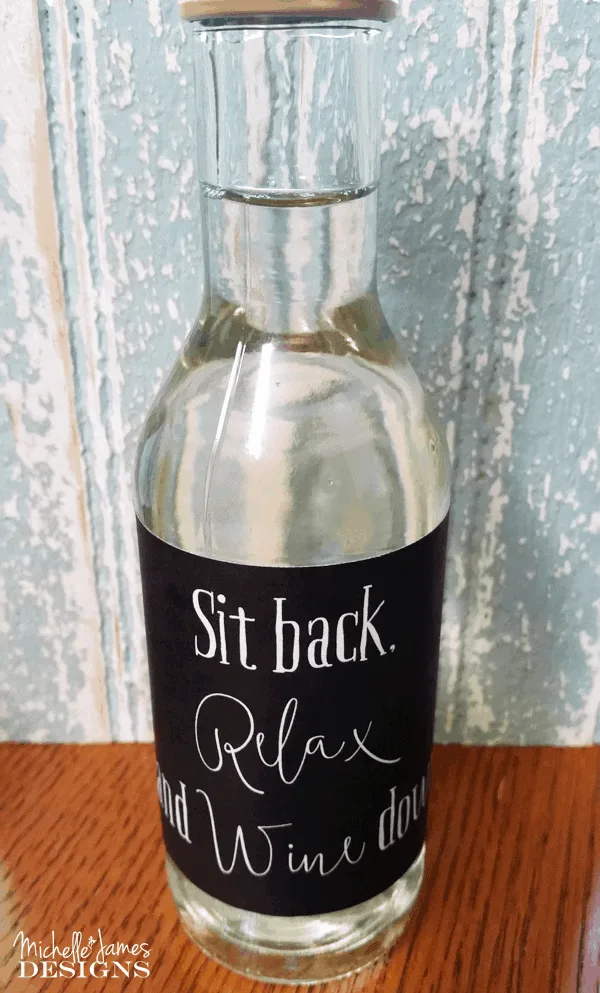 Step 4:
Peel the backing off of the tag and place it onto a piece of kraft card stock. Trim around the edge leaving a bit of the card stock as a border.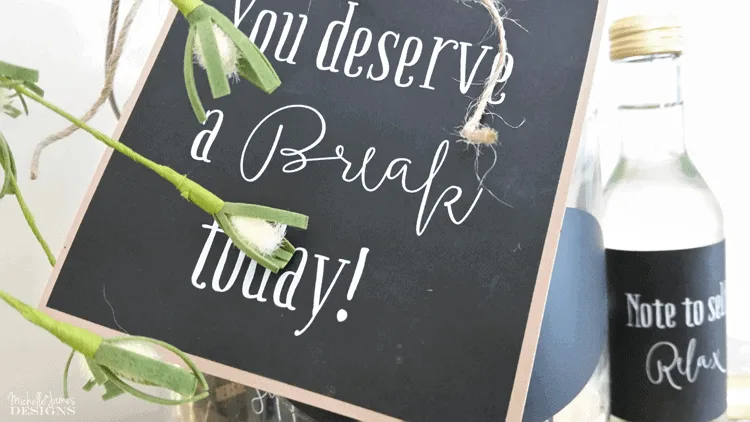 Step 5:
Place a small scrap of drop cloth or any fabric into the glass jar. This keeps the bottles for making a bunch of noise plus it looks great.
Step 6:
Add the chocolate of your choice and the bottles into the large glass jar.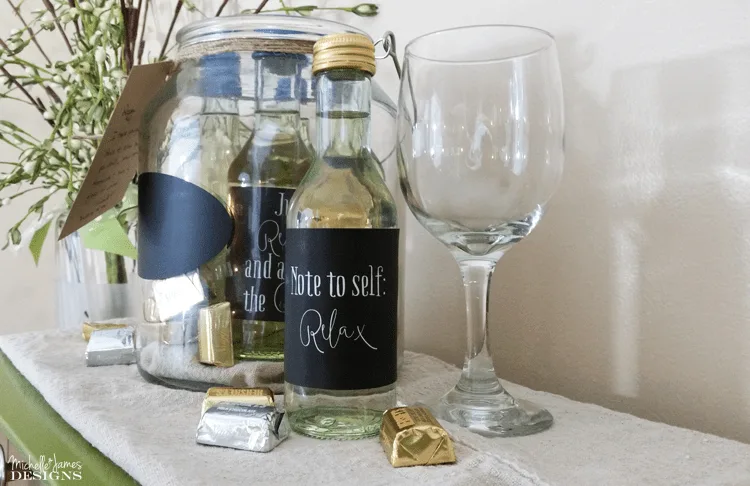 And tie the tag on with twine. And you are done!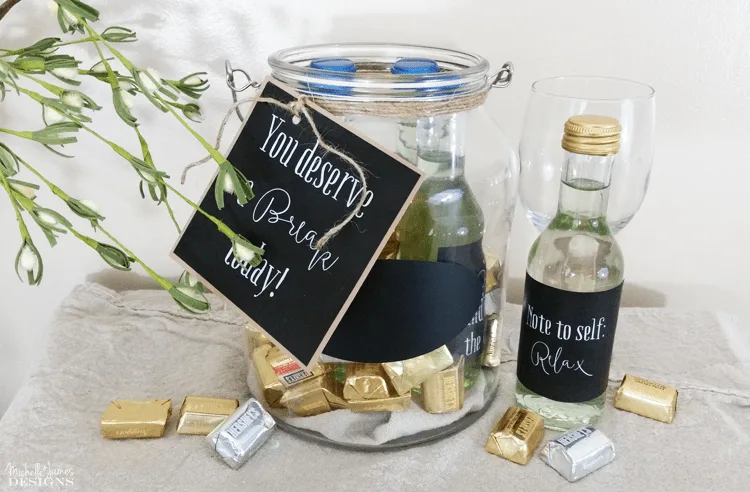 These mini wine labels and the entire gift in a jars were a big hit with my friends and I think they felt appreciated that some noticed their hard work for their families.
Think about making one of these for someone you think might need to just take a break and relax for a bit. In fact, what a great Mother's Day gift. What mom doesn't need a break?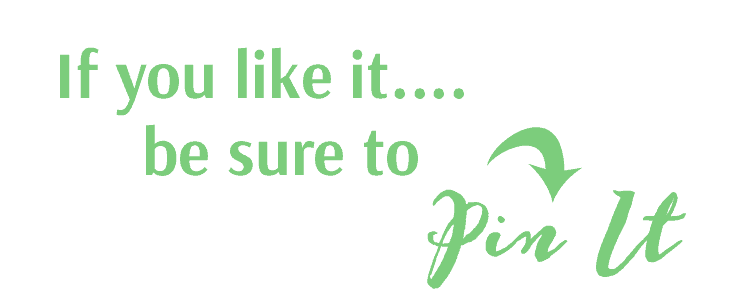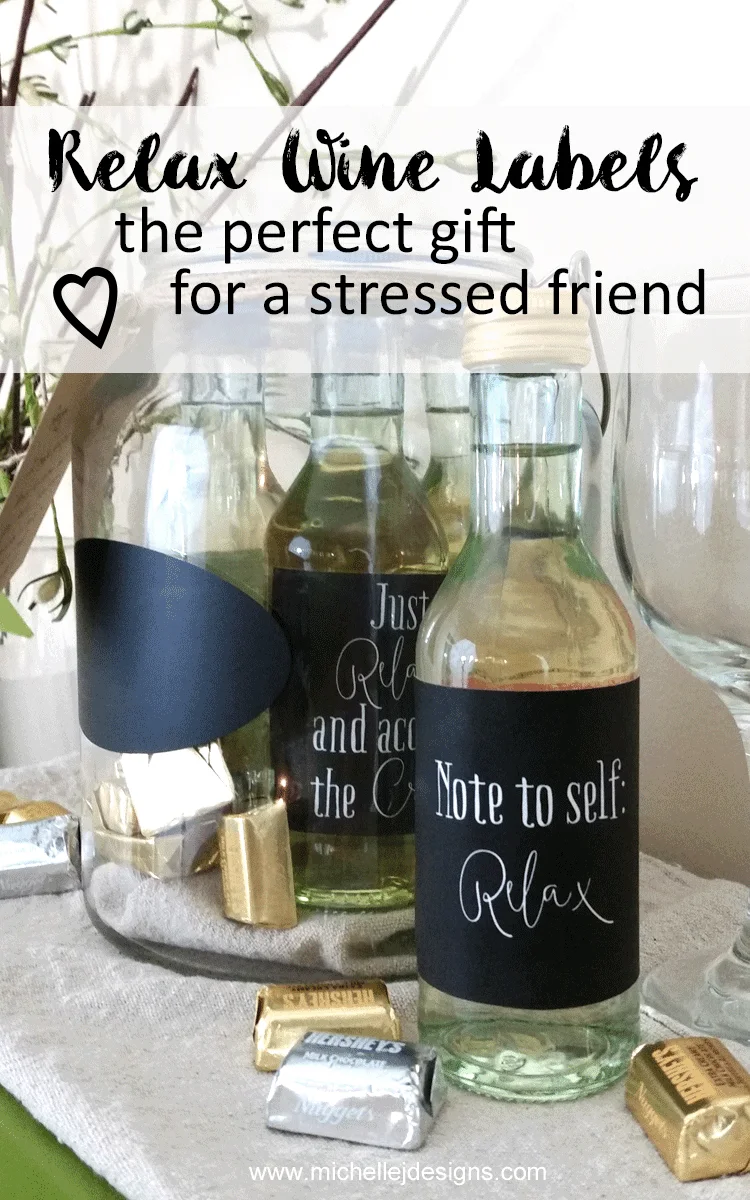 I hope you enjoy these and have fun making all sorts of gift in a jar! They are fun and I really think they loved them and I loved being able to do something for someone just because. That is the best gift ever!
Thanks so much for stopping by!
Michelle