Hi! You guys know I love flowers but am not much of a gardener. My yard is starting to look pretty good. Every year I add some flowers to the buckets I have hanging on the fence. I am going to show you the beginners guide to creating a colorful fence!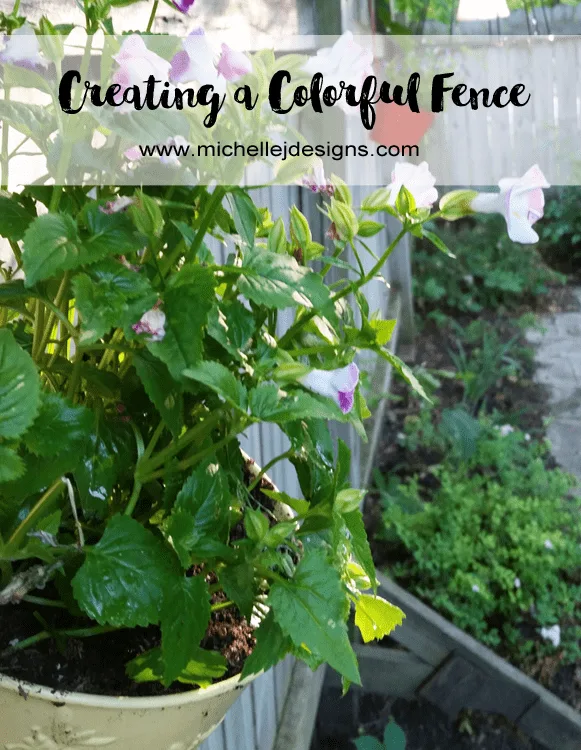 Creating a Colorful Fence
Many many years ago I picked up four of these buckets that hang on the fence. They have been great each year. They used to be light pastel colors and eventually faded until they were all the same color…faded white!
A couple of years ago I decided they needed a "sprucing up" so I took the spray paint to them. Ever since they have really brightened up the back yard and have helped me in creating a colorful fence. But, they need flowers right?
Step number two in the two-step process is adding some colorful blooms.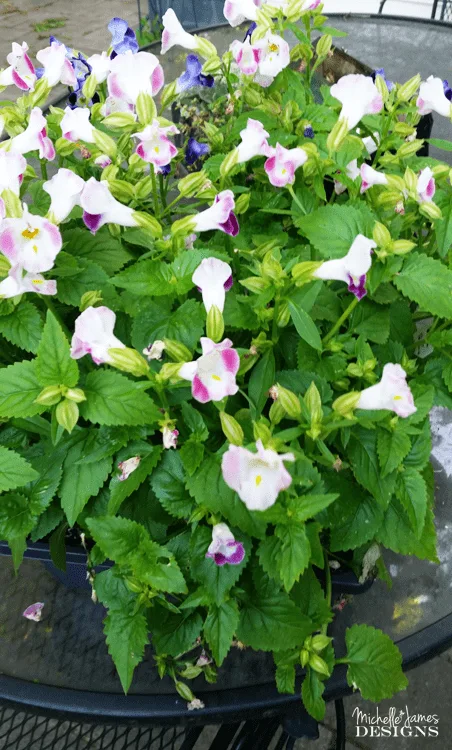 I have tried different flowers a lot and this year is no different. I found these in a 4 pack. They are called Torenia. They said "part sun" on the card so I was hoping they would work. I cannot choose anything that says they need full sun. It will not happen at my house.
This part of my yard gets morning sun but it is definitely filtered. So far…about a week in.. they are doing pretty good. I am hoping they keep it up.
Sometimes I will move the buckets down onto the patio where the sun seems to linger longer in hopes of keeping them pretty and full.
I planted these guys into the buckets.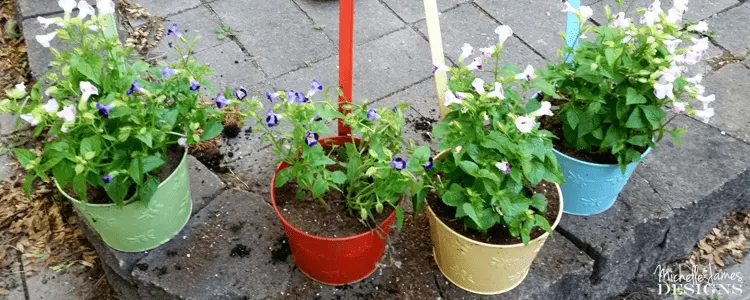 Then just hung them up on the fence! See how easy?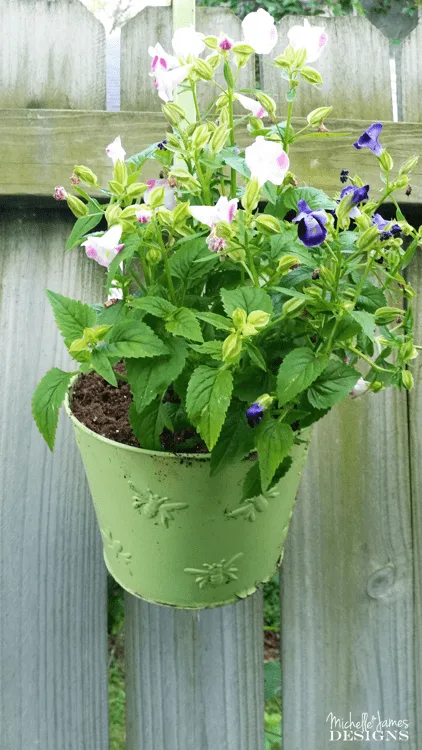 What I love about this is that not only do the flowers add the color but the planters as well. And if I am tired of these colors I can re-spray them to make them any color I want. I love that and it is why I love spray paint.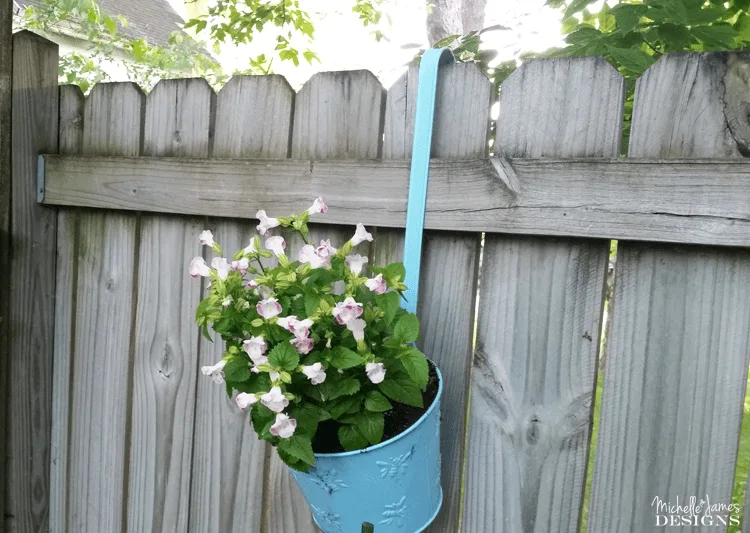 So what do you think? Did you find this an easy way of creating a colorful fence?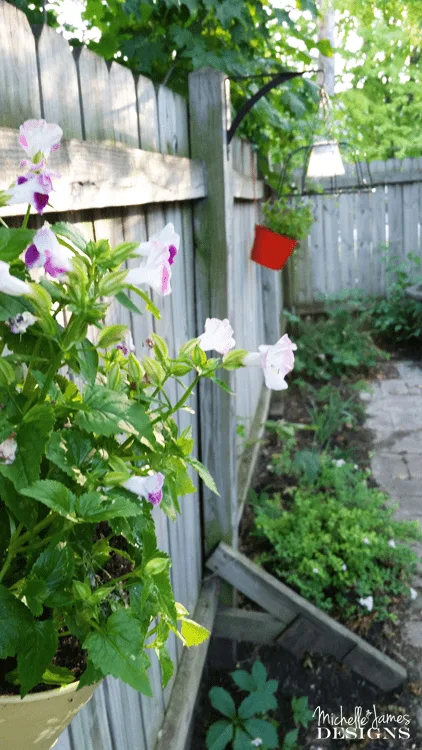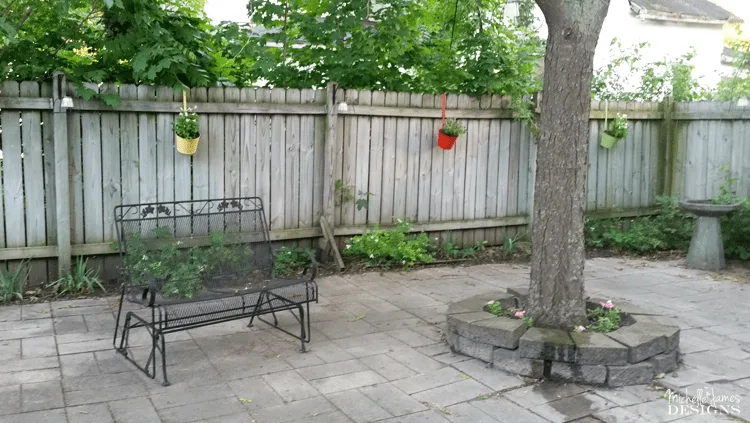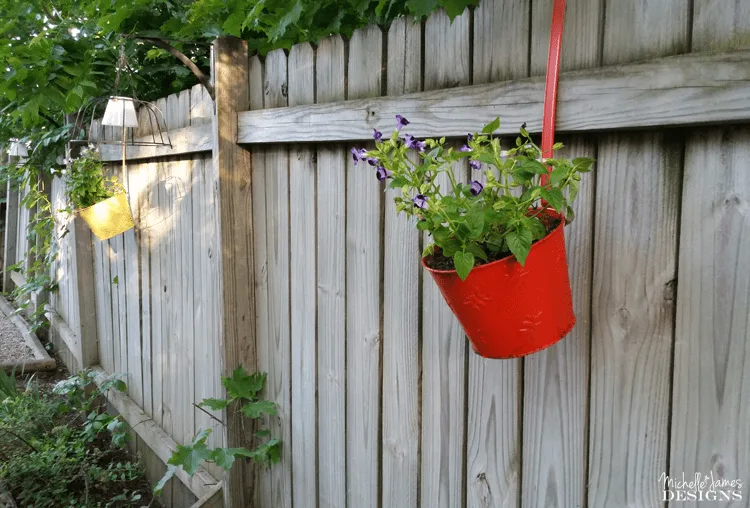 Thanks for stopping by today. Be sure to check out some of my other outdoor posts too! I would love for you to stick around a while and see what's going on.
See you,
Michelle