Hi! Are you ready to create an amazing, affordable chalkboard calendar? I am going to show you how I made mine.
This is a sponsored post. I received product form DecoArt to make this project. But I have been using their products for a while now and all of the opinions are 100% my own. I am also going to include some affiliate links for your convenience. You can see my full disclosure here.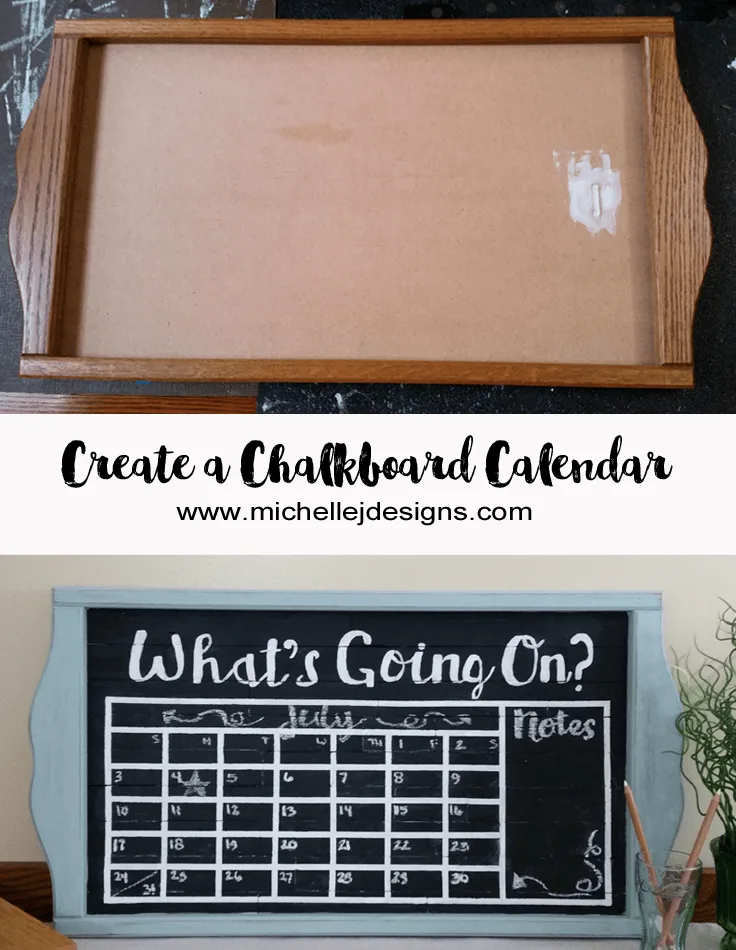 An Amazing Affordable Chalkboard Calendar How To
I have an obsession with office products and the like. I get all giddy when I roam around an office supply store and I am not really sure why. Maybe it is the thought of becoming so organized and efficient that I am more productive than ever. I don't know but I am especially fond of all things chalkboard. I love the look of chalkboards, I love the labels that you can write on and I even created some Relax Wine Labels of my own that have the chalkboard look. Am I weird?…wait…don't answer that! I cannot be the only one right?
This project was super exciting for me because I got to create my own chalkboard calendar design.
I purchased the Lang Calendar wood frame at a garage sale for $4. Personally, I have never heard of a Lang Calendar. You guys are probably saying…WTH! I am sorry. Maybe I live under a rock. I loved the frame but you could use any frame. The goodwill and thrift stores are always full of frames.
I just became a part of the Blogger Outreach Program for DecorArt. Yay me! I love this company and their products. I have been using the Americana Chalk paint for a while now and I love it. If you have attended any of my classes then you have used it to. I have used it on wood, faux wood, laminate, veneer and glass and it works great every time.
For this project I used the Chalkboard paint and the chalk paint. The color is my favorite…Vintage. I love it!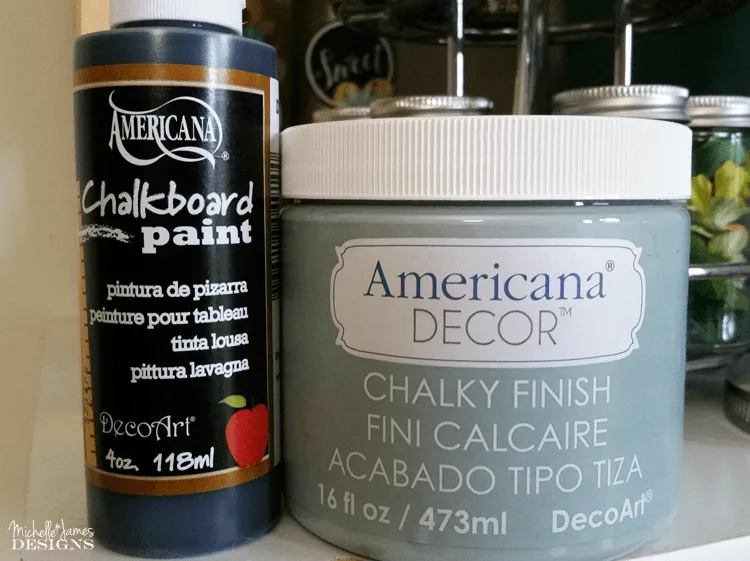 I started by painting the frame with the chalk paint. It took two coats. After it was dry I used a sanding block to distress the edges a bit.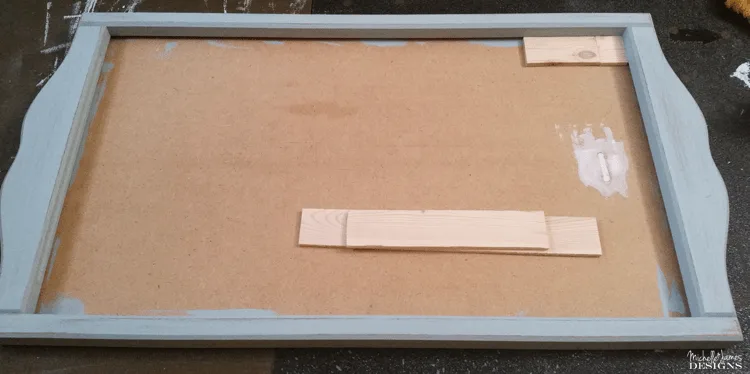 We have a lot, I mean a lot of little scraps of lathe from all of the signs for classes we have made so I used these to fill in the middle. I wanted to fill in the gap between the base and the frame. I created the look the Jeff cut the final pieces for each row to size for me. Then I used wood glue to glue them into the center of the frame. This is what it looked like.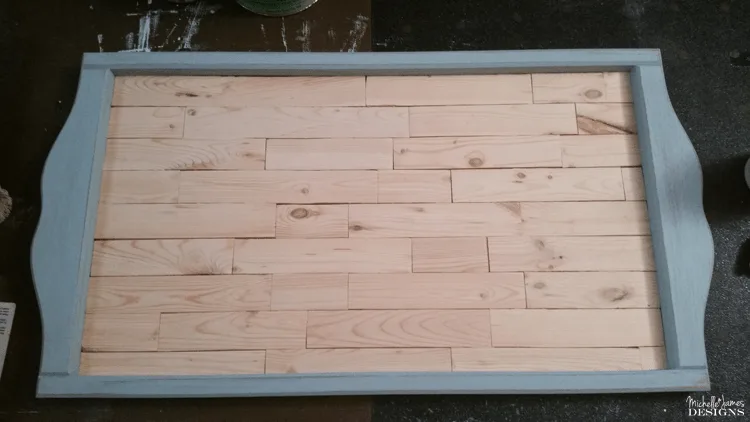 There are definitely some edges that stick up a little and a couple of small gaps between some of the pieces but I knew it would still work as a chalkboard. Then I broke out the black Chalkboard Paint and followed the instructions. I painted two coats. One horizontal and then after it dried one going vertical. I had masked the edges of the frame so I could get up close without having to worry about getting black paint on the pretty Vintage color.
Then I used the color Everlasting (white) chalk paint to paint the "What's Going On?" at the top. I free-handed the lettering with chalk first then painted over the lines.
At this point I wanted two calendars so I could see the current month and the next month but I really did not like it. The spaces were pretty small and I had accounted for six rows. I did not want to have to split squares at the end of the month.
Well, there just wasn't going to be enough room to write anything so I changed up the plan.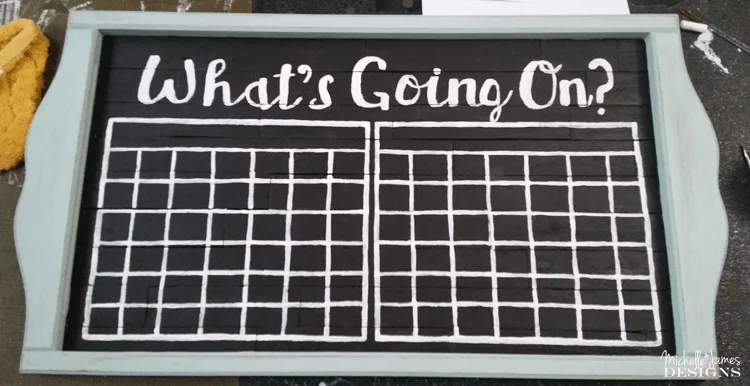 I sanded the lines down a little bit then re-painted the entire calendar spaces white. You can still see my original lines through but that was ok. I used a 1/4 inch tape and masked off the area I wanted to remain white. The edges of the calendar and a space for notes to the right.
Then I re-painted the Chalkboard paint. Again with two coats. I had to do a little bit of touch up but that was ok. I was much happier with the layout.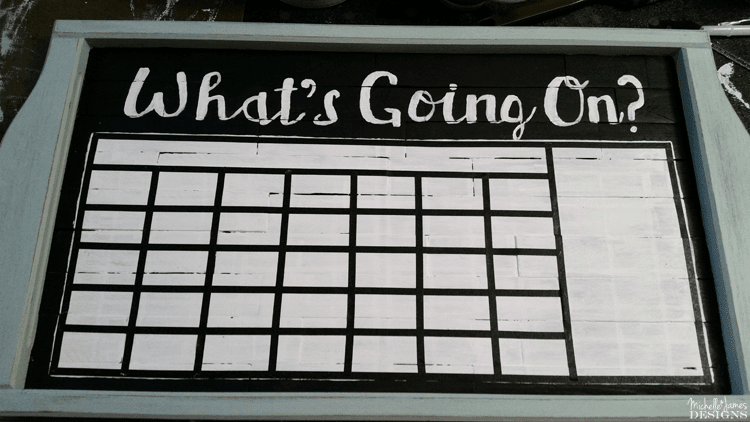 The next step is to season the chalkboard. You do this by using the side of a piece of chalk and go over the entire area. Then wipe it off with a damp cloth.
I used chalk to write in the month of July and the notes section and I think it is quite nice. What do you think?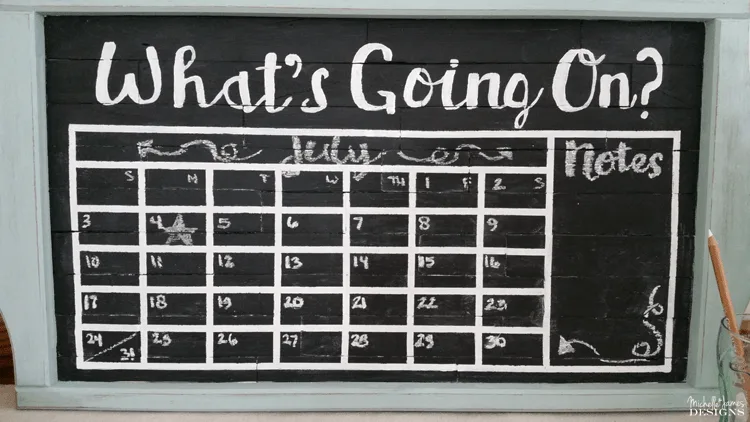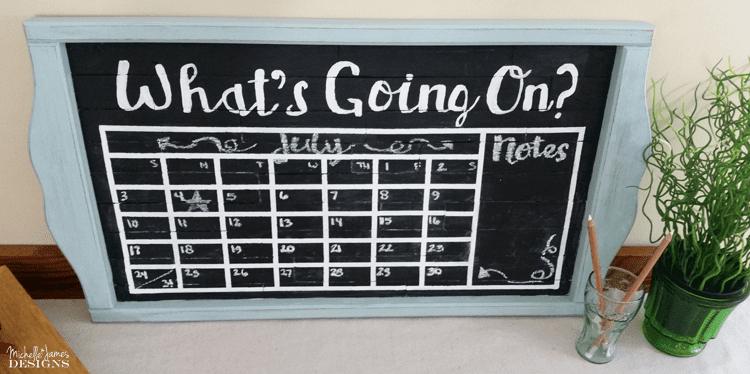 Here is a close up of the distressed corners. I just love it!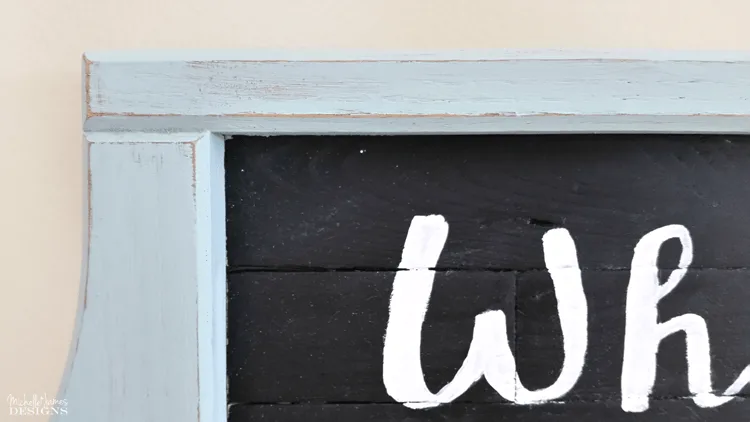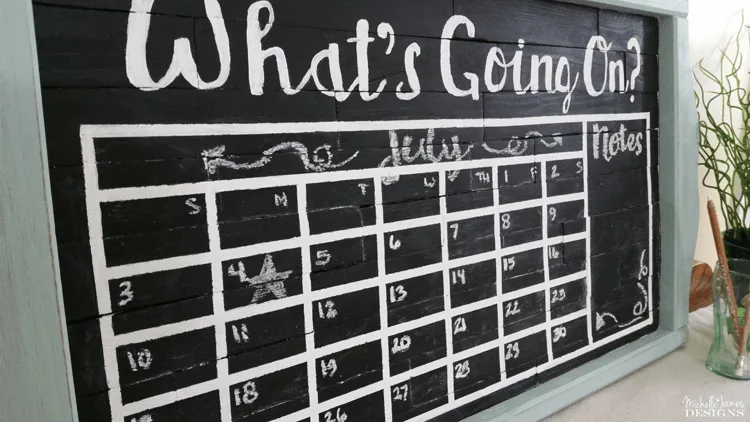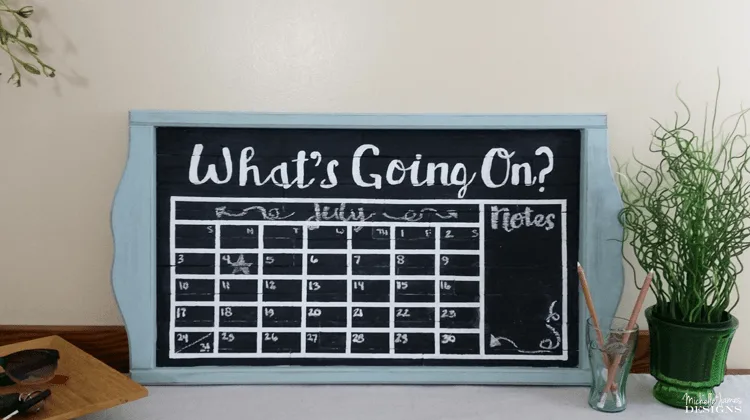 If you like it give it a pin so you can find it again later!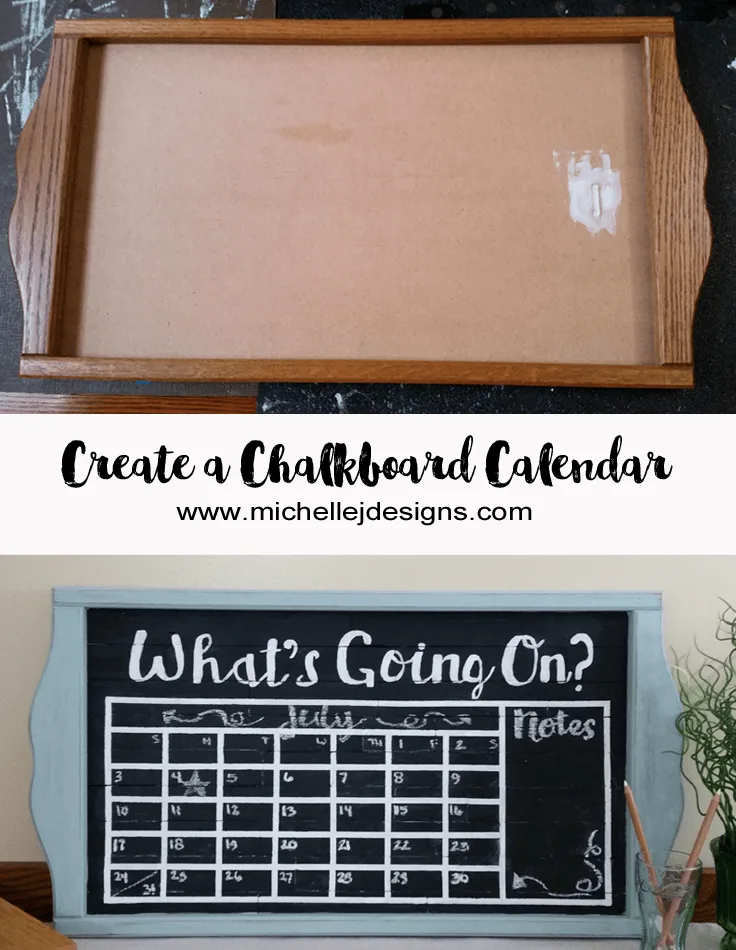 Thanks so much for stopping by.
Please sign up for my email list as well. Use the box at the bottom of this post and you will receive the Relax Wine Labels to download and use just for adding your email to my list.
See ya'
Michelle