Hi! I am so happy to announce that I was chosen to be a blogger for the Old Fashioned Milk Paint Company. I can't wait to show you my first project. A sleek, black table makeover!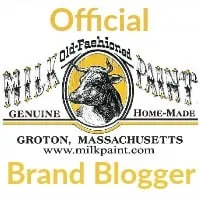 I had never used milk paint before but had heard many good things about it. This is the first project I have completed with this brand of paint and I have to say I am happy with the results. This table is a little out of my normal design style but this makeover is for Brian and his new apartment. He wanted flat black so I used the Pitch Black color and created this sleek, black table makeover!
This is a sponsored post. I received product from the Old Fashioned Milk Paint Company to complete this project but all opinions are 100% my own. You can see my disclosure here.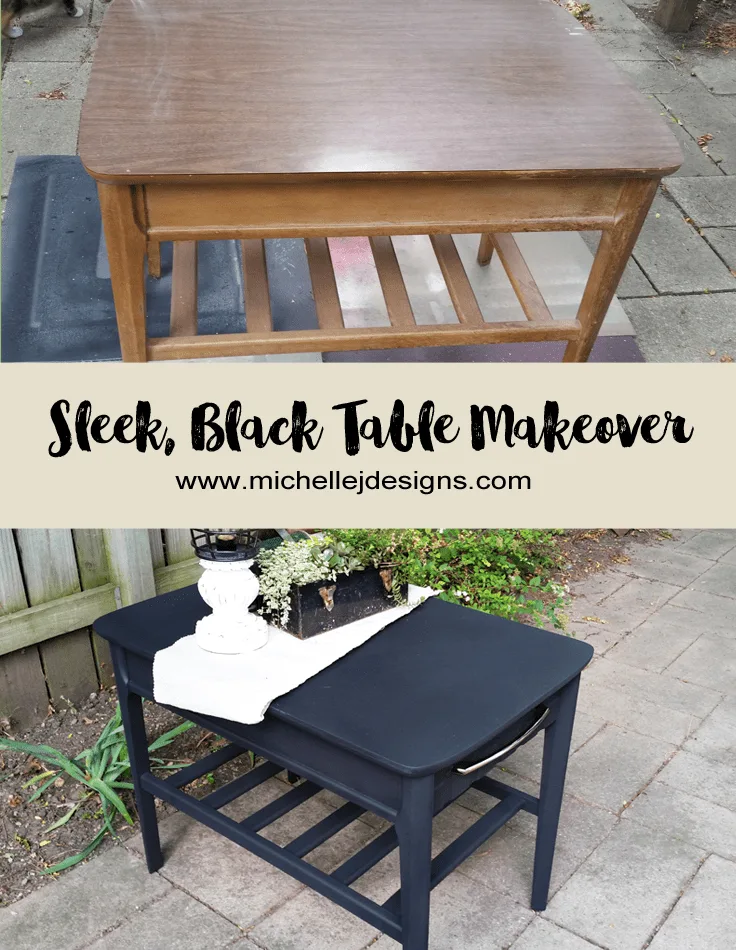 Sleek, Black Table Makover
If you haven't heard of Old Fashioned Milk Paint they created this recipe in 1974 to provide an authentic finish for antiques and refinishing. The product is environmentally friendly and is made from milk protein, lime, clay and earth pigments such as ochre, umber, iron oxide, etc. And it is totally safe for most people who are allergic to modern paints. It is also great for people with certain medical conditions. There is a slight milky odor when it is applied but completely odorless when dry.
The paint is in a powder form and you mix it with water. You would think this would be a giant paint but it wasn't. I mix paint for my sprayer anyway so it worked out fine and was easy to mix. I used a mason jar. But after it is mixed you probably only want to keep it for about two weeks. I tried not to mix any more than I needed.
Now this table has a formica top. So I added some of the Extra-Bond in with the paint. Once applied as the first coat it helps the paint to bond to non-porous surfaces. It looks great so far. It is going in Brian's apartment so if it holds up there…it will hold up anywhere. Am I right?
So now that you have a little milk paint education we will move on to this awesome, sleek, black table!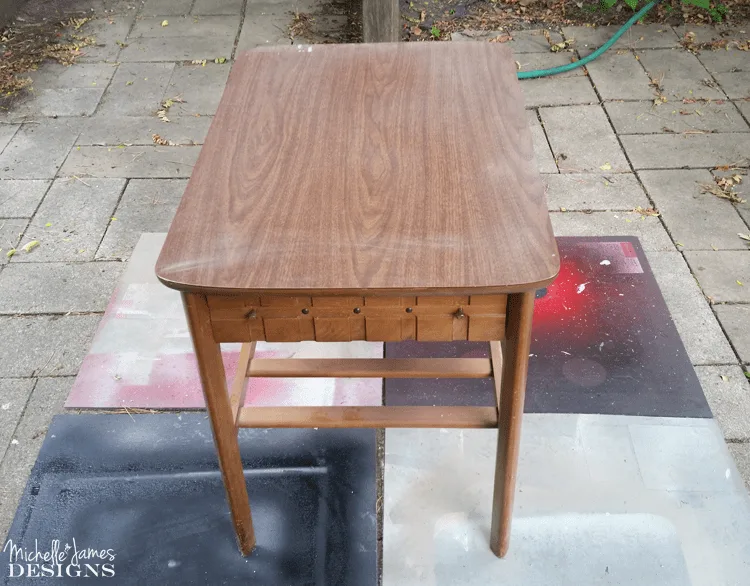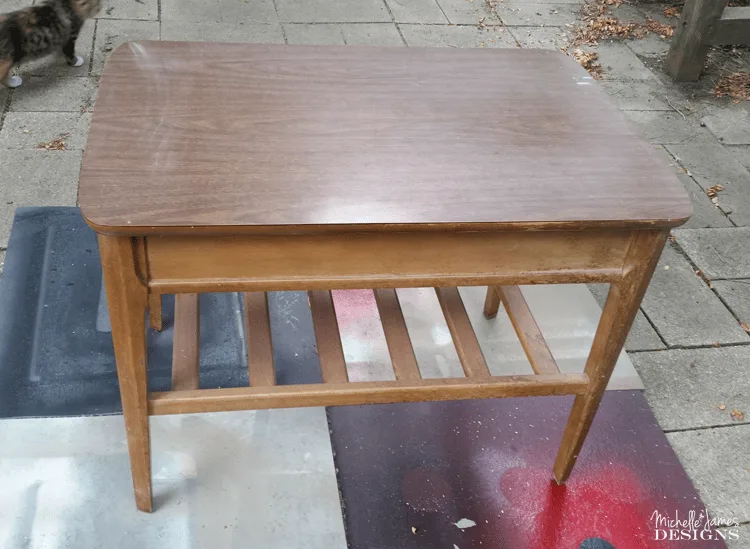 I mixed up the paint then added the Extra-Bond to it.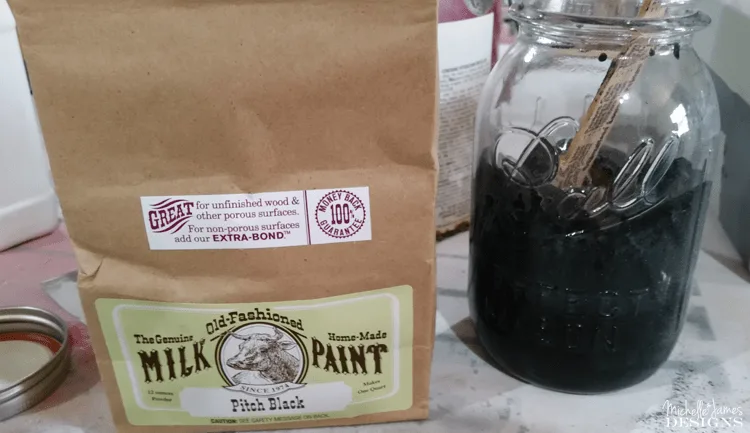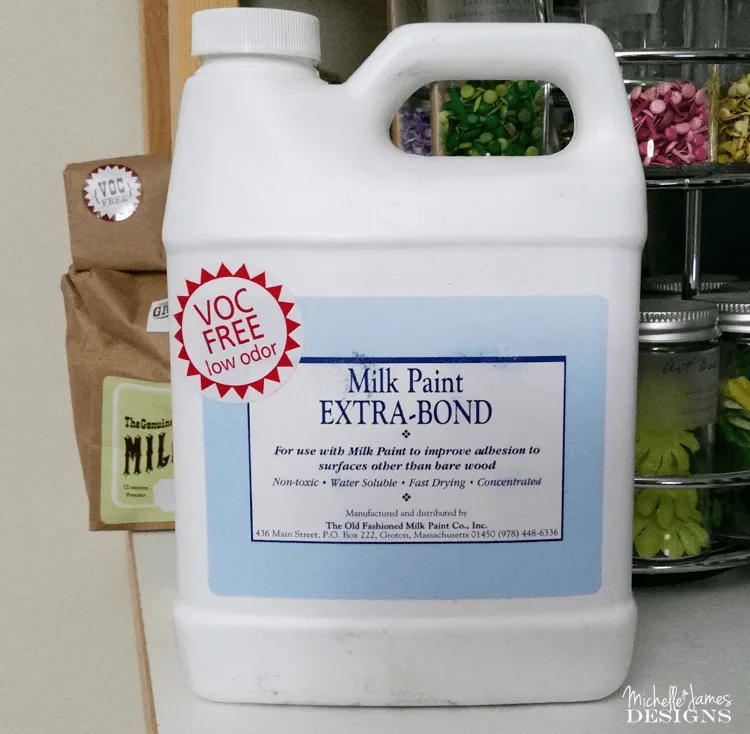 I added it to the sprayer and went to town.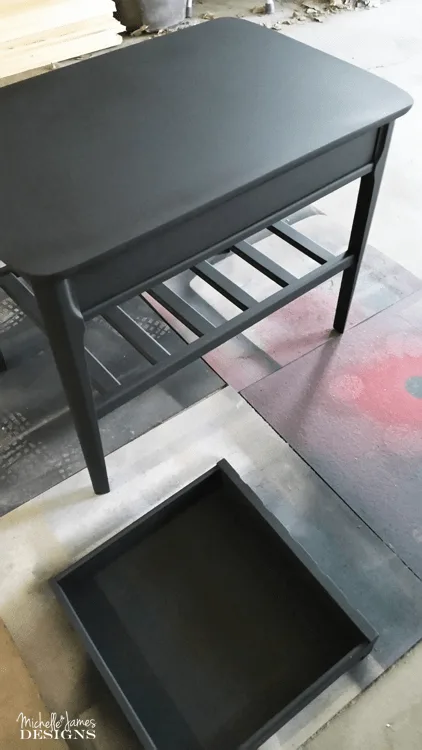 I added a couple of coats. Then when it was completely dry I added a sleek drawer pull across the front of the drawer. It is much easier to use the drawer now.
I was so excited to choose my colors that I forgot to add a sealer onto my order. So, the sealer will be here soon and I will be adding a coat for some extra durability. I think it will hold up well.
What do you think? Will is be nice in the boys' apartment? It think it will work just fine.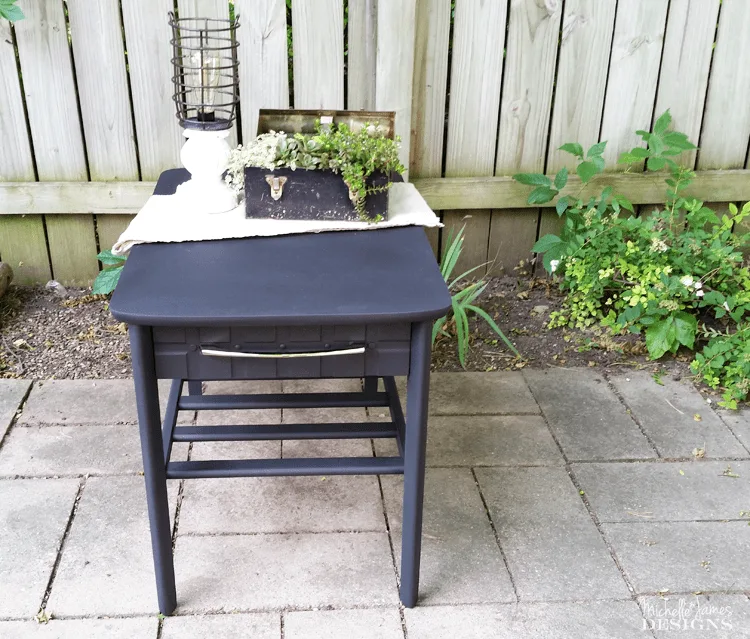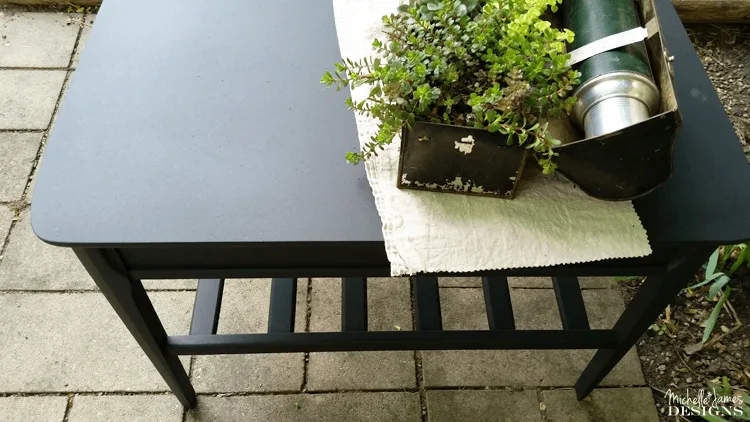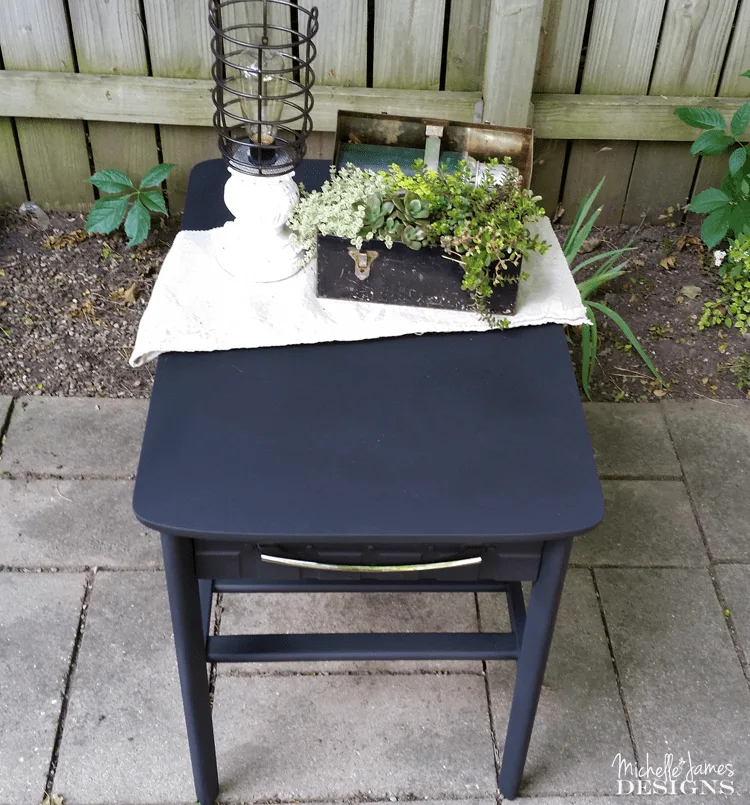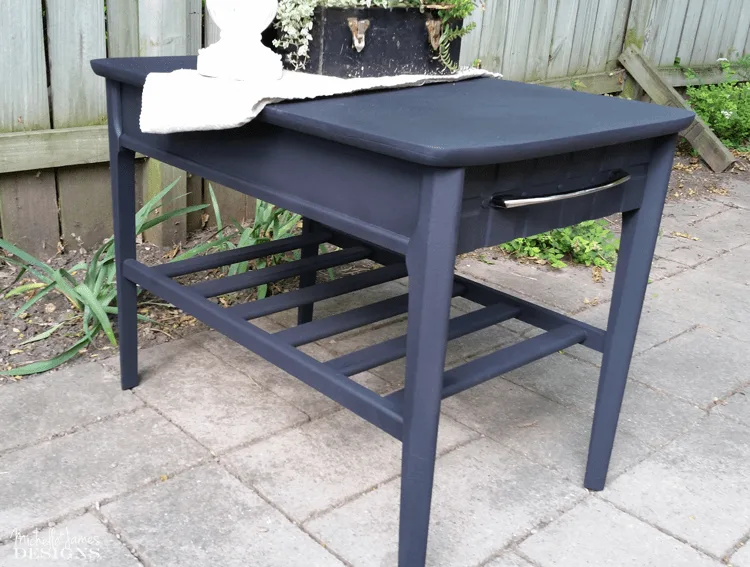 If you like it please pin it!!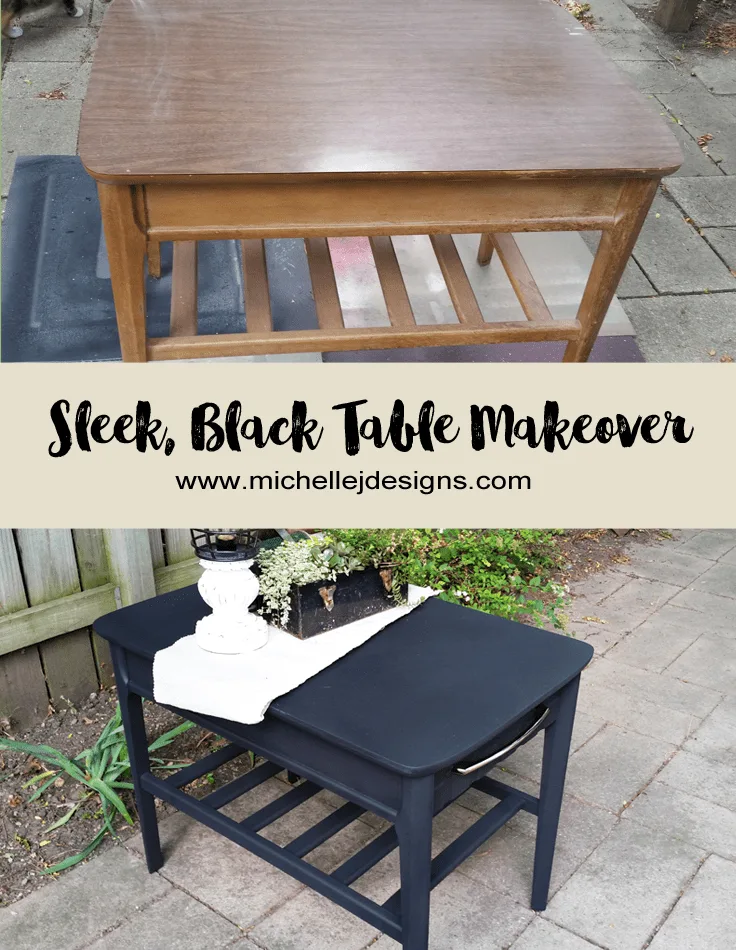 I have to say that I am really happy with it and I can't wait to see it in it's new home.
Thanks so much for stopping by today!
Michelle
I am sharing this post at: