Are you looking for free SVG files for t-shirts? Check out this great collection of designs perfect for adding personality to your t-shirts!
From cute and quirky designs to inspirational quotes, these SVG files are sure to make your t-shirts stand out.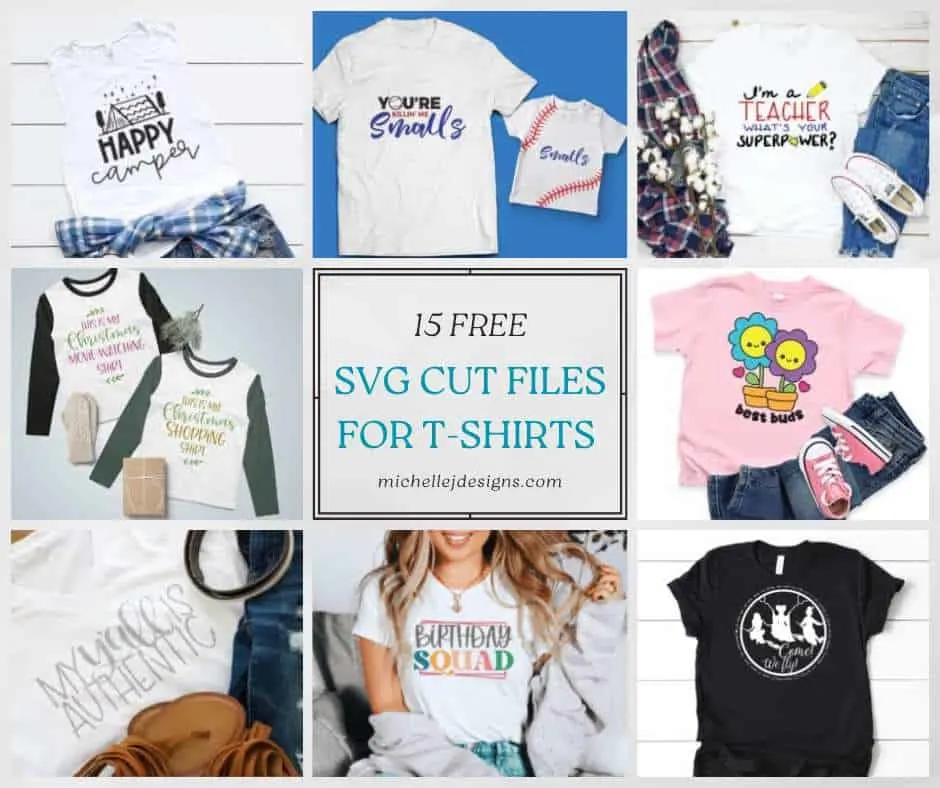 Free SVG Files For T-Shirts
Customized t-shirts continue to be extremely popular for a variety of reasons.
Here are just a few:
They are a great way to create original designs to reflect your personality, interests, or messages you want to convey.
SVG files are versatile and can be easily used with various design software and cutting machines like Cricut or Silhouette.
Compared to purchasing custom-designed or branded t-shirts, creating your own designs using SVG files can be more cost-effective.
Platforms like Etsy or Design Bundles provide a wide range of pre-made SVG files for t-shirt designs, making it super simple to make your own.
There are a couple of things you probably need to make creating t-shirts easier.
The first is a Cricut or Silhouette machine or some kind of a cutting machine. You could get away with a smaller machine if you are needing smaller designs. The Cricut Joy creates designs that are 4 inches wide.
The second is a heat source. An iron can work but a heat press gets a lot hotter and works much better. There are several sizes to choose from depending on the size of your project. I personally have the 12×12 and the mini. They are great. These are from Cricut. I am sure there are other companies that are cheaper. Look around and find one you can afford. I also have the heat mat to put under the shirt when pressing. This is important too.
Designing t-shirts is something I really enjoy. I'd love it if you would check out my two Etsy shops filled with everything from original t-shirt designs to baseball hats, custom mugs, tumblers and more. Most of these are not SVG files though. They are printed and shipped from a Print on Demand company which is helpful if you are selling a lot of shirts.
Michelle James Digital – This shop includes a lot of camping!designs plus more.
Cats Of Palmer St – This shop is all about cats. It includes gifts or things you would buy for cat lovers!
Now let's get to these creative designs so you can make your own shirts. Enjoy.
15 Free SVG Files For T-Shirts
Get inspired to create your own t-shirts with these free SVG designs.
Save for later by PINNING the below image: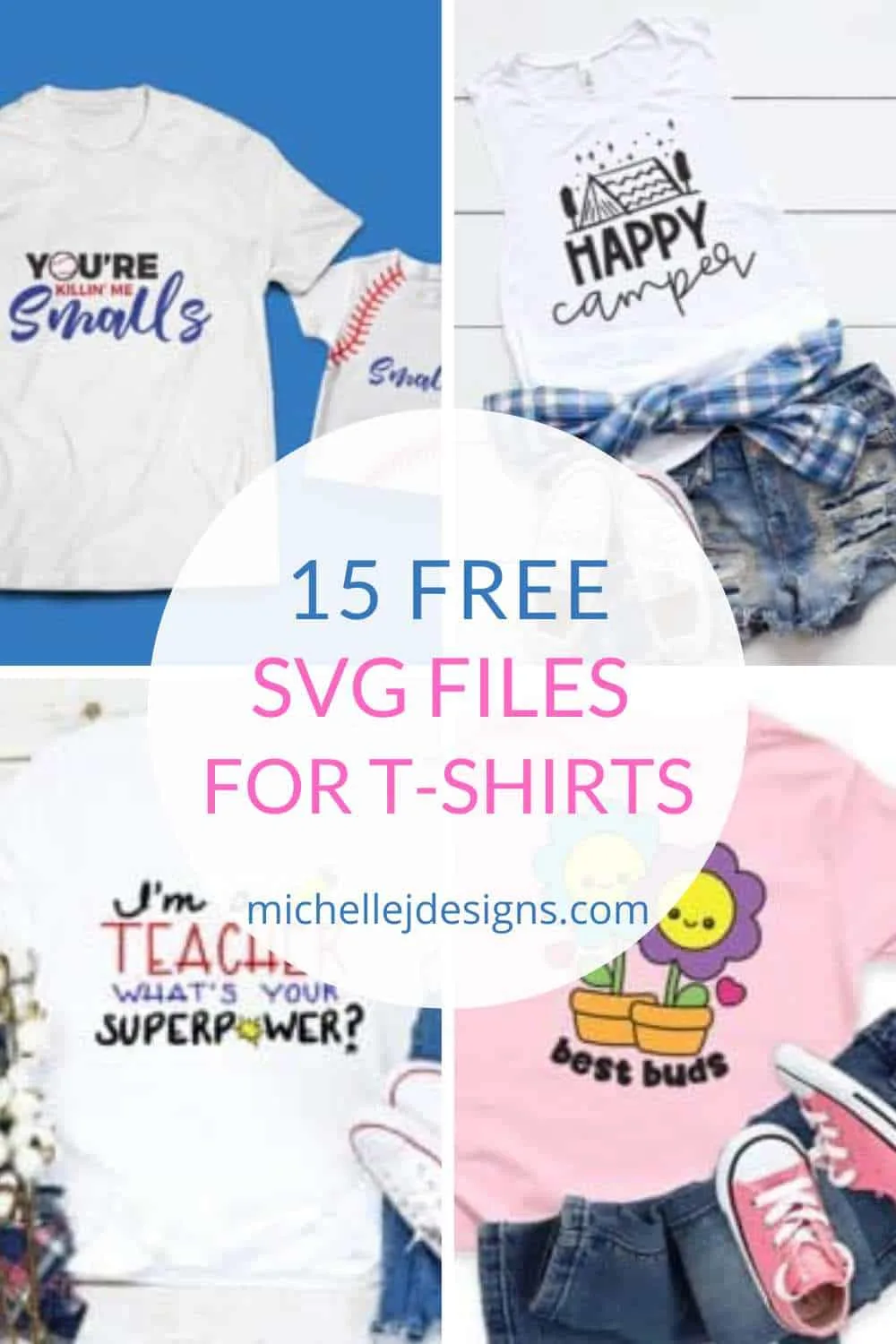 Here are even more projects made with SVG cut files:
Thanks so much for stopping by!
Michelle