Hello and welcome back to the blog! These frosted glass tea light candle holders just make me smile when I see them. They are perfect for any farmhouse decor but you could change out the fabric and add something other than rustic sticks to make them more glam or shabby chic. The sky is the limit.
There are a lot of choices of candle holders at the Dollar Store. These were my favorite but I think even the smaller mason jars would be so cute.
The holidays are the perfect time for Dollar Store crafts and gifts!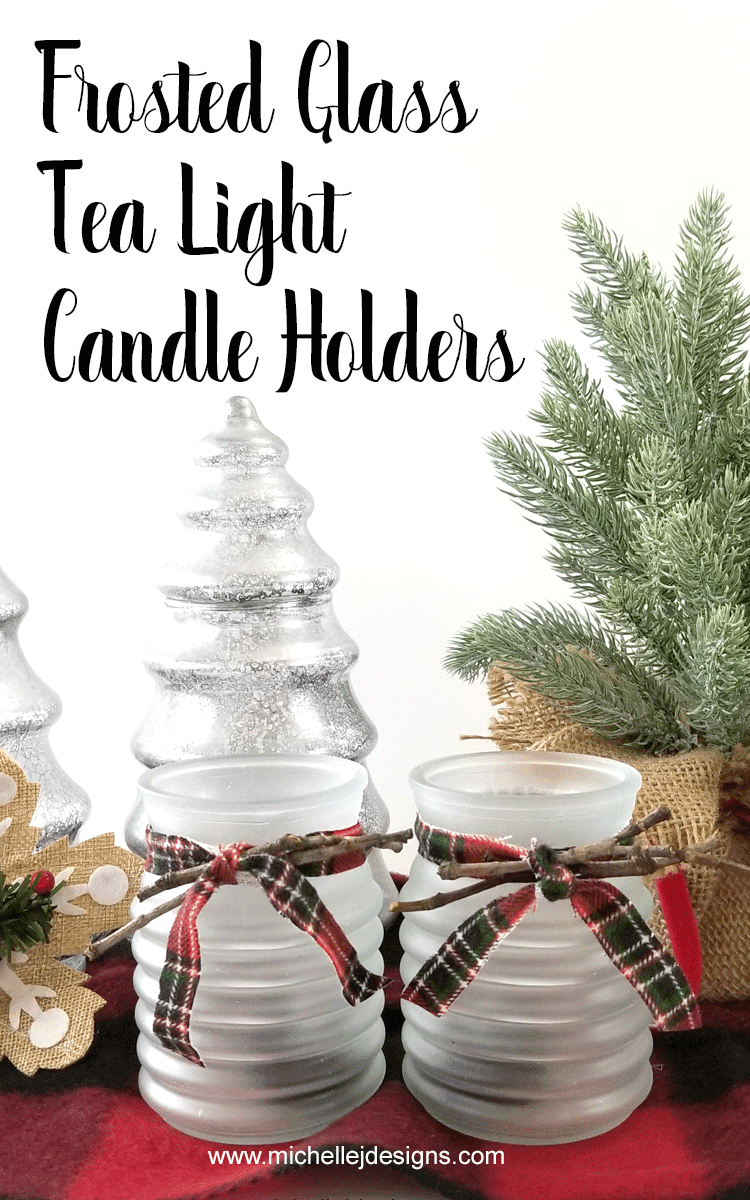 Frosted Glass Tea Light Candle Holders
You won't even believe how easy and quickly these can be made. Keep reading for the full step-by-step video and written instructions.
Be sure to subscribe to my You Tube channel if you like this project and video tutorial.

Let's get to it!
Step 1: Frost the glass candle holders
Use the frosted glass spray paint to frost the glass. I love this stuff. There are different colors called Sea Glass spray paint but I have a hard time finding it.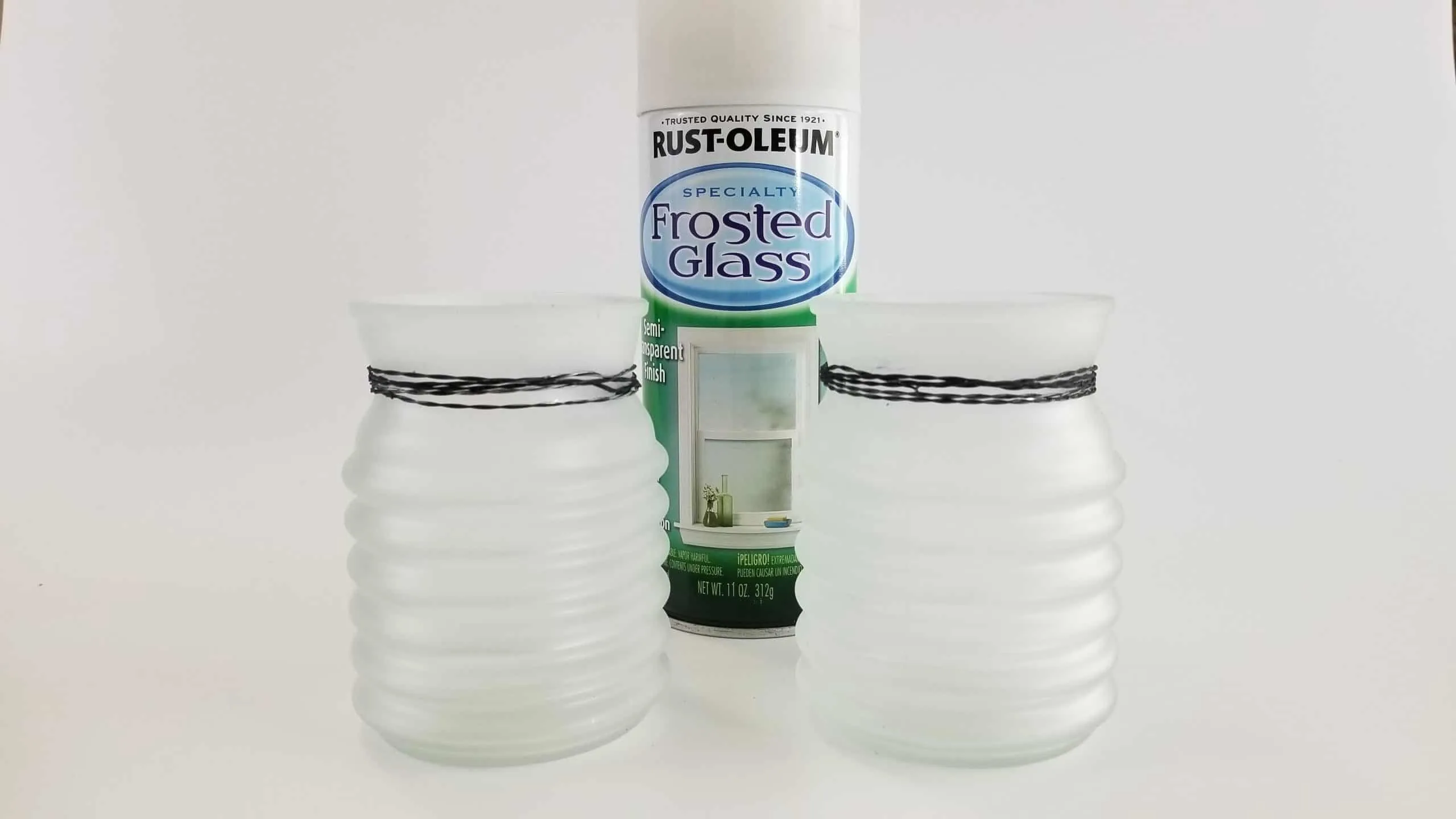 These took two coats. There is no need to remove the wire at the top. Just spray right over it.
I used this paint on some sconces I have in my kitchen. The glass was allowing the bulb to show and it was very glaring. This helped tone that down. It's just not pretty to see your light bulbs. LOL
Step 2: Cut and add the fabric
The fabric bundle I got is from WalMart. It was $7.99. I know that sounds like a lot but the black and white buffalo check fabric alone was worth that. Just kidding, but I do love buffalo check.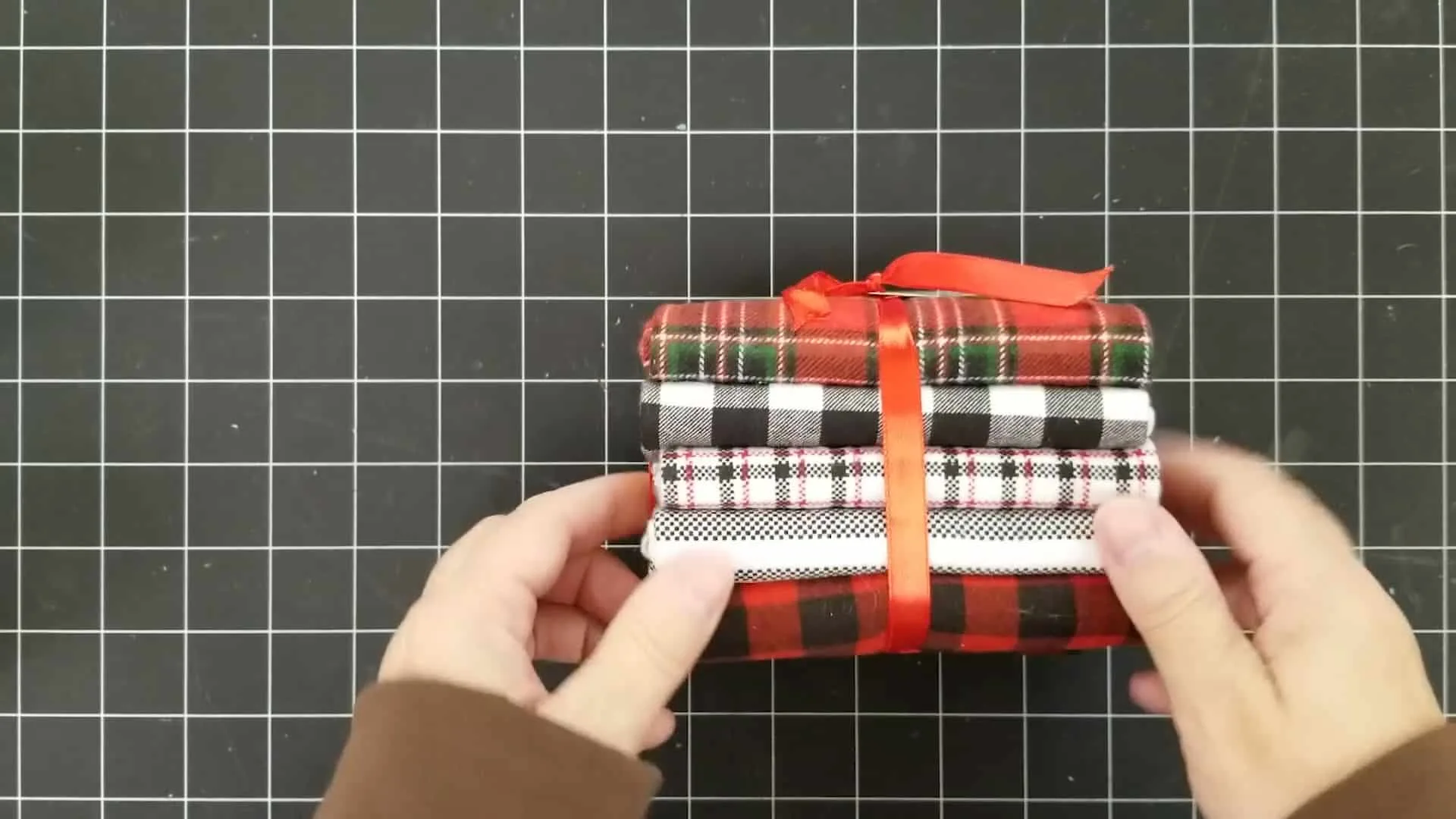 Open the fabric and cut a strip about 1/2 inch wide. This will wrap and tie around the top of your glass candle holder so make sure you cut a piece long enough.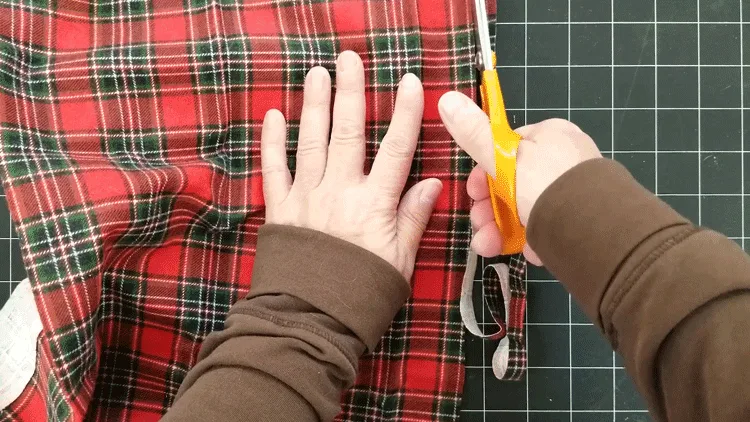 Tie it around the neck of the candle holder. Just tie the first part of the knot.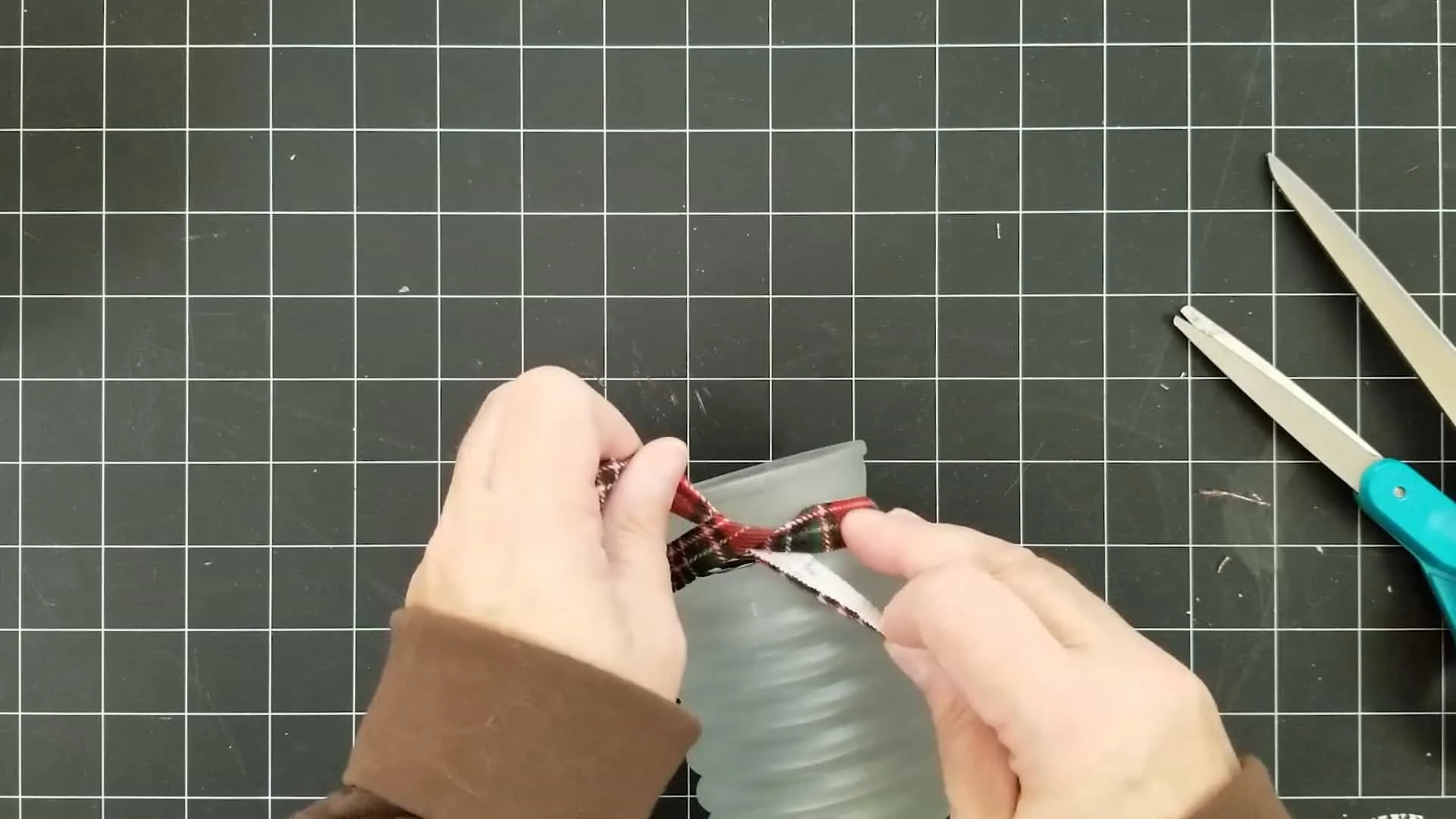 Add sticks for a rustic farmhouse look. I just went outside my back door and picked these up off the sidewalk.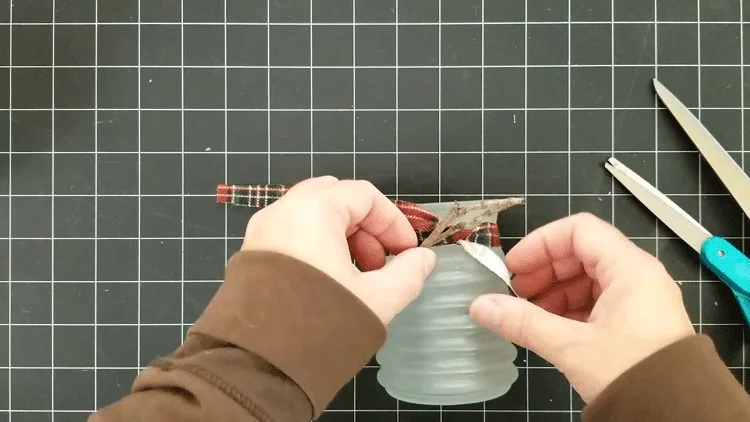 Now finish the rest of the knot.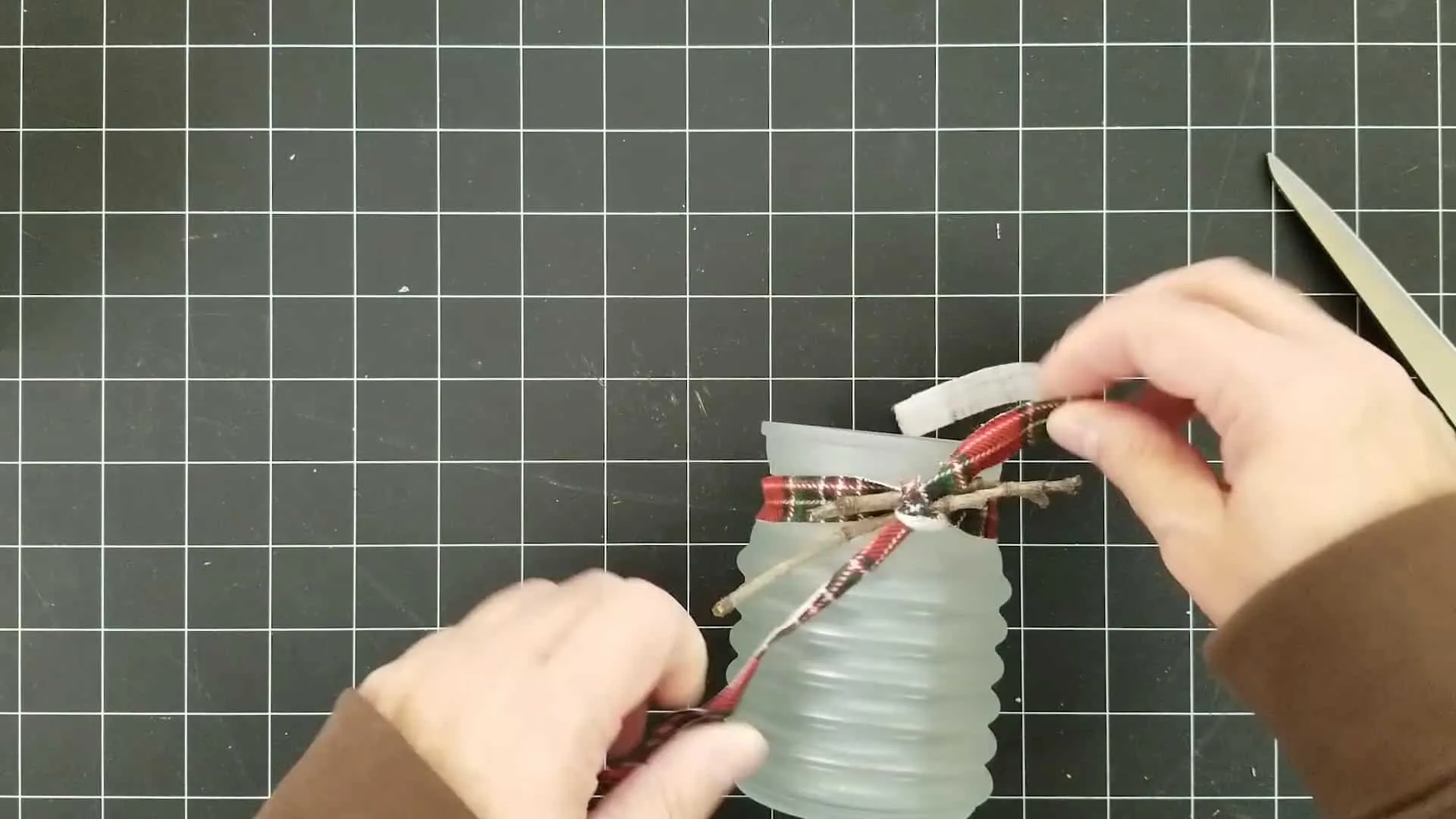 Trim the ends of the fabric ribbon to the length you like.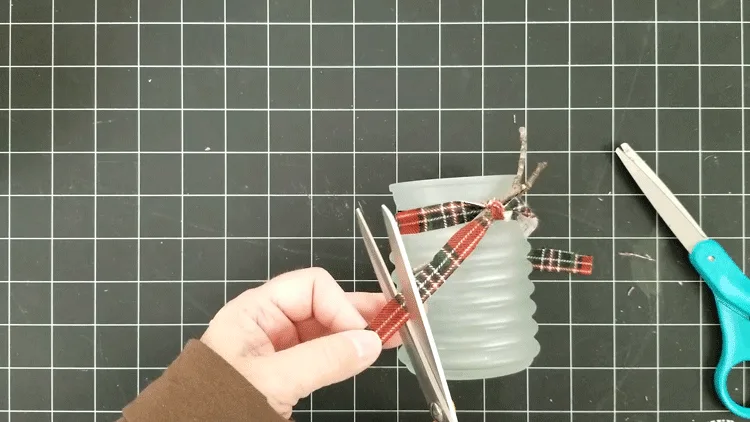 Step 3: Add Tea Lights
The final step is to add the tea lights. I had these black ones laying around so I used them for this post but I think white tea lights would look cuter for these.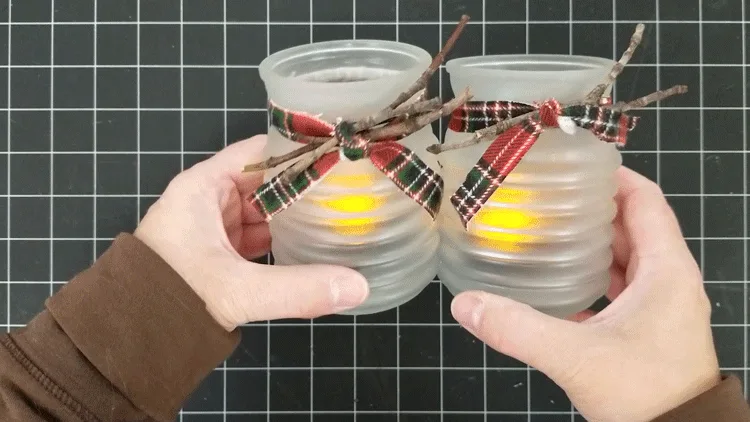 Now they are ready to add to your Christmas decor. I wish I had a mantel to put them on. I bet they would look fantastic on my mom's mantel.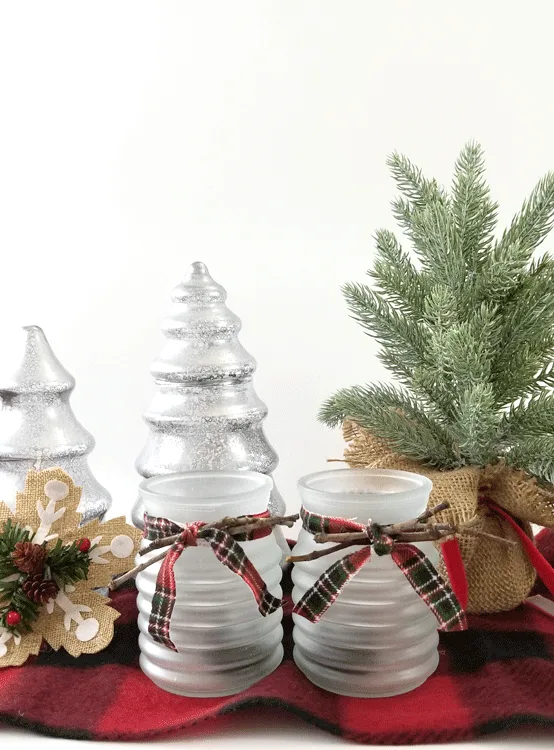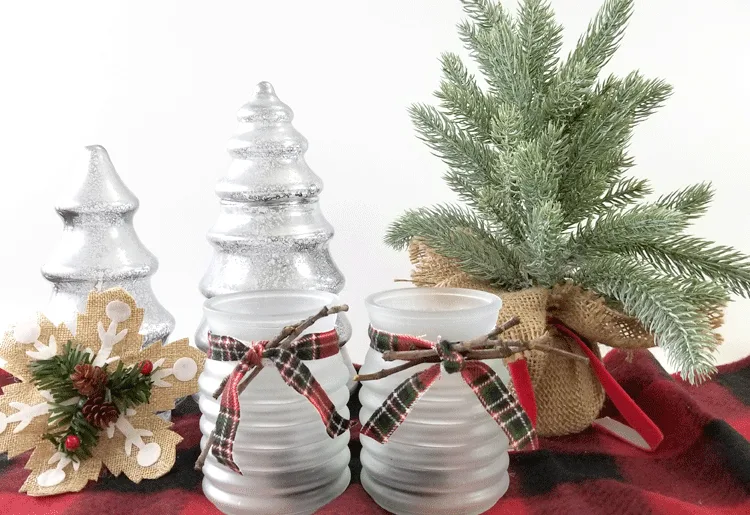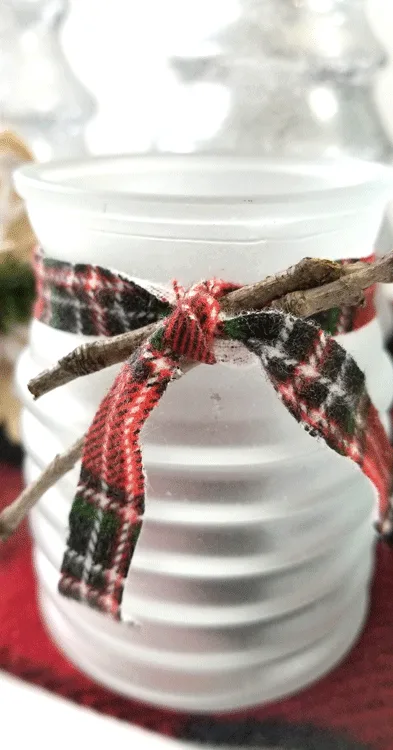 Materials Needed:
I have included some affiliate links for your convenience. You can read my full disclosure here.
Frosted Glass Tea Light Candle Holders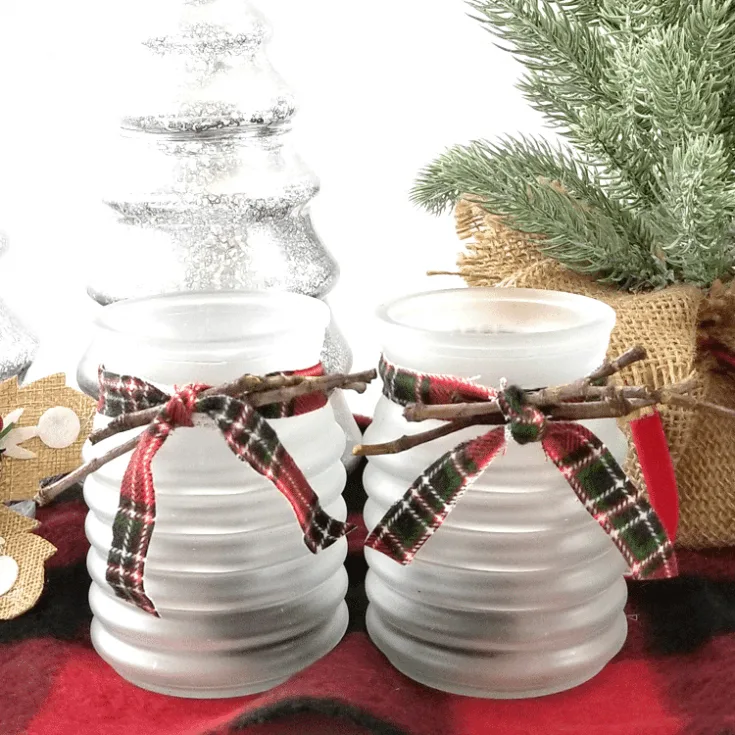 Dollar Tree has some great candle holders that can be transformed into beautiful, high end looking Christmas decor. These frosted glass tea light candle holders are the perfect example and take no time at all...except for the paint to dry!
Total Time
1 hour
30 minutes
Instructions
Give the glass candle holders a couple of coats of the frosted glass spray paint letting the paint dry thoroughly between coats.
Cut strips of the plaid flannel fabric about 1/2 inch wide and long enough to wrap around the candle holder.
Wrap the fabric around the "neck" of the candle holder and tie half of a knot.
Add the sticks and finish the knot.
Add tea lights
Enjoy anywhere in your home.
I really hope you enjoyed this post! Thanks so much for stopping by.
Michelle