Graduations are approaching quickly. I don't have a graduate this year but I know what it is like when you need to order graduation announcements.
I created Brian's and Queen's announcements last year. It was a fun experience and I would love to create some more this year.
Brian's Graduation Announcements
I actually made two for Brian. I wanted one for local people that I knew would be able to attend. This is the announcement we sent out for that event.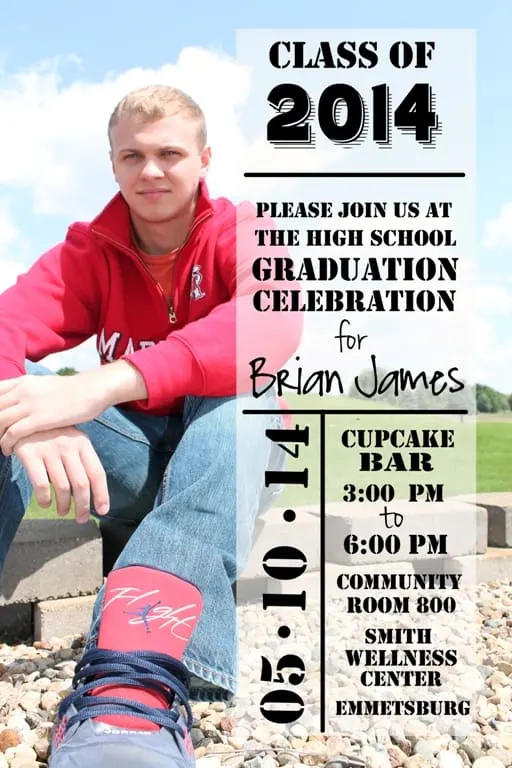 Photo by Brooke Engstrom
Then I wanted an announcement to send to my our friends and families that live far away and I knew would not make it to his party. I like to receive news about my friends kids so I thought it would be nice. This is the one I created for it. I loved this picture but he really like the photo above better. So we used both!
Photo by Brooke Engstrom
Queen's Graduation Announcements
I also made Queen's graduation announcements. She is so beautiful that it was just a joy to do. She had so many great pics to choose from that I think she had a hard time. Isn't that the way it usually goes with graduation and wedding photos? You end up wanting them all.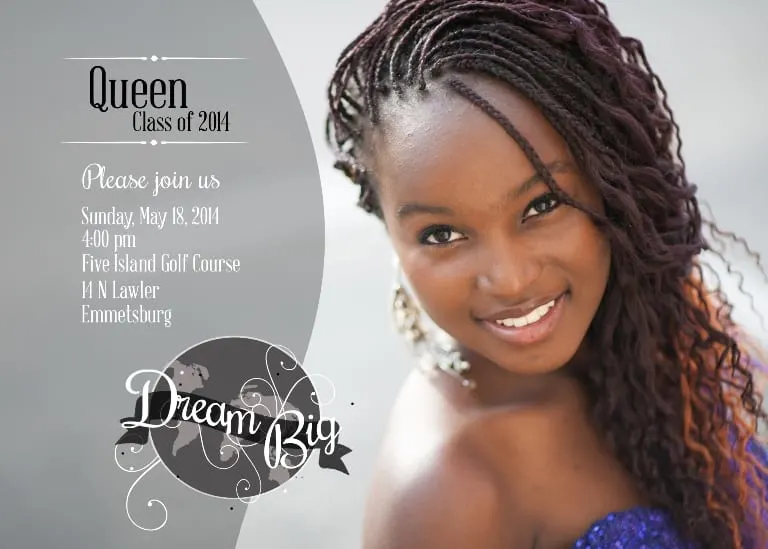 I am not sure who took her photos but they did an awesome job. Anyway, this is the one she liked and I had a great time making it.
So this is what I love to do. I like to take an idea someone has and make it into something pretty for them. So, if you are in need of graduation announcements I would love to try to create something perfect for you too. Or if you like these and you know someone who has a graduate this year I would love for you to share my blog with them.
Keep me in mind for your next announcement project and thanks so much for stopping by!