Last week when I premiered my new October 31 Halloween designs I promised you some card samples.  That is what I am here to show you today.  I printed one set of the cards (one of each) and made four, so fun, cards.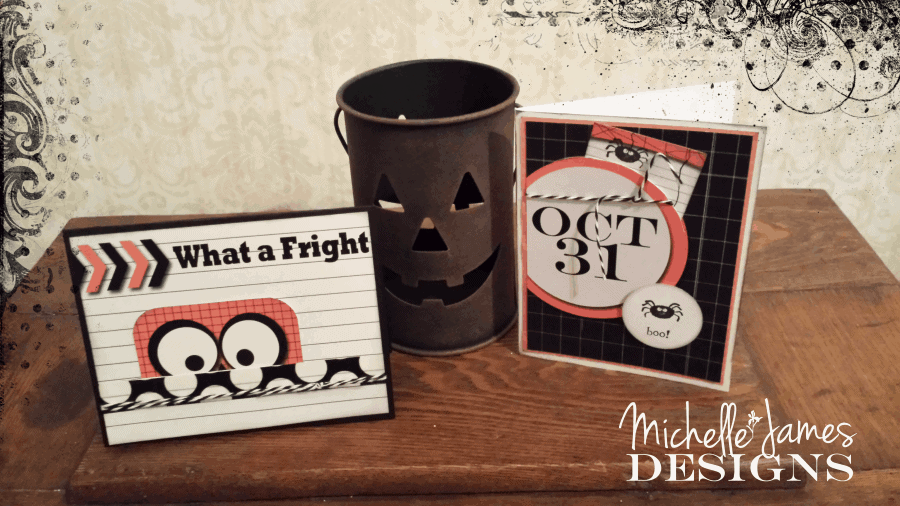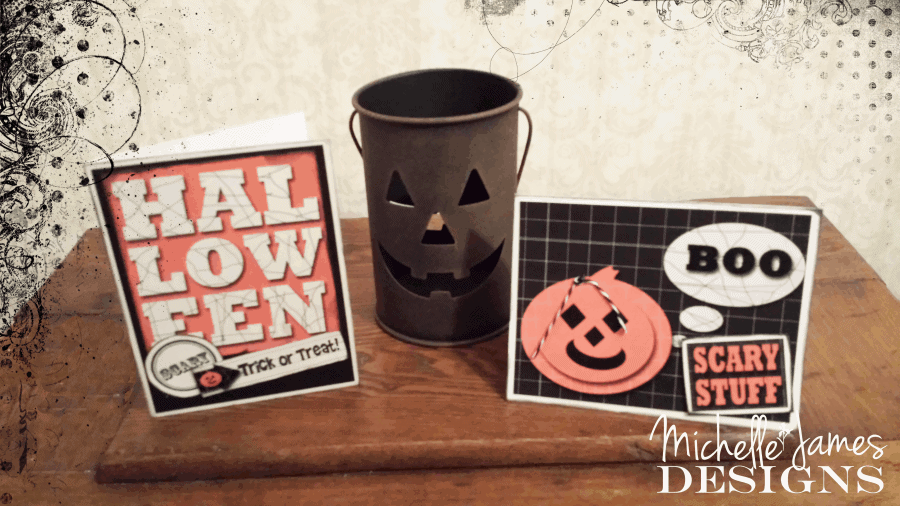 So, I printed out the October 31 set then cut them out.  I gathered a few simple craft item such as orange patterned scrapbook paper, black & white solid card stock, ribbon, Halloween rubber stamps, black ink, adhesive, scissors and a trimmer.  Then, I just played with them until I got what I liked.
Since the larger cards are originally 4 x 6 I trimmed them down to fit on the A2 size card which is 5 1/2 x 4 1/4.
I am an ink-a-holic so I love to use the Powder Puff Inks from Quick Quotes to smudge around the edges of my papers.  Plus it looks a little spookier.  Perfect for the Halloween theme.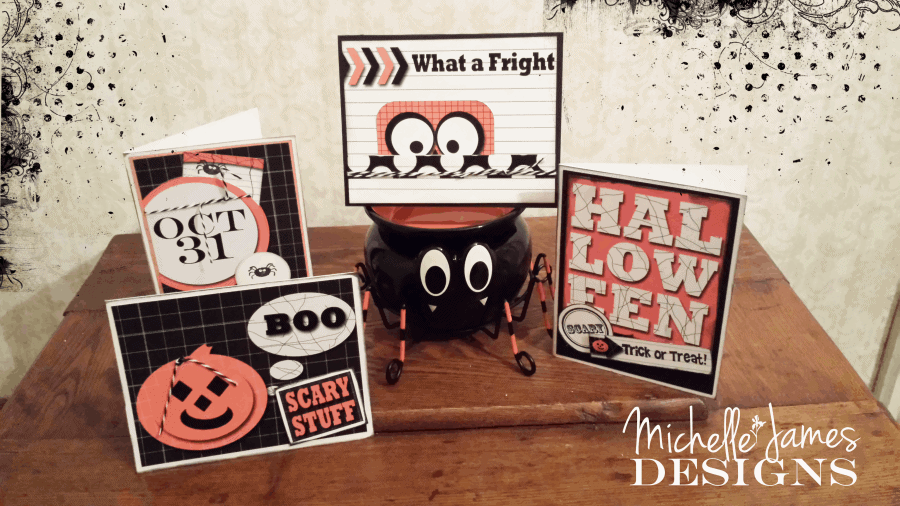 What do you think?  I really love the way they turned out!  Now get working because Halloween is not even two weeks away.
You can find the October 31 set here!
Happy Haunting!