I am showing you some more Halloween card samples today from my Halloween Collection of Project Life cards. This is a collection that I drew by hand making it unique and quirky.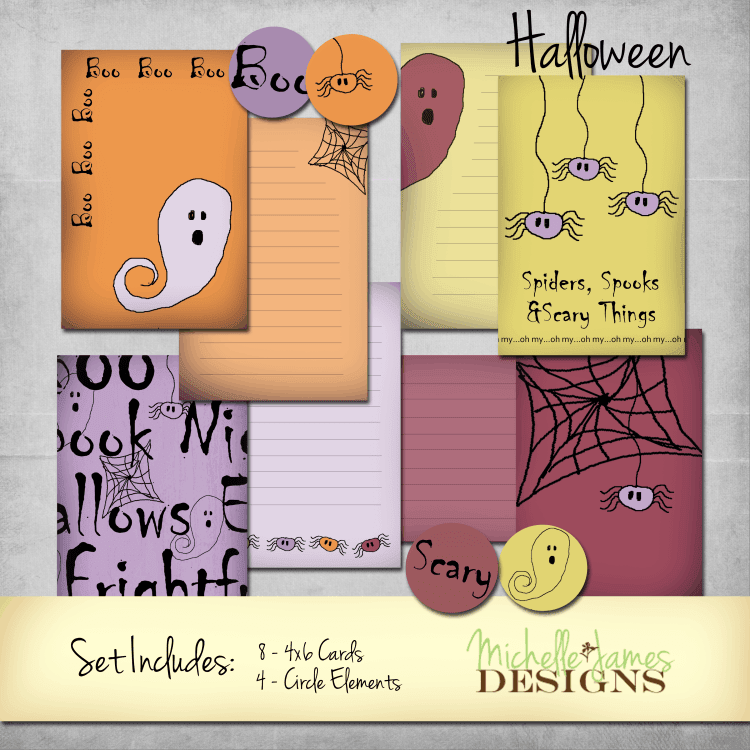 It is full of spiders, ghosts and all things scary so beware! (insert evil laugh here) I love Halloween so I really wanted to create something fun and different. I know that it isn't the run of the mill Halloween cards but I think we all need something unique every once in a while. This was my vision for that. I hope you like it too.
The set includes 8 4×6 cards and 4 fun circle elements for extra dimension. Don't you love the cards I made?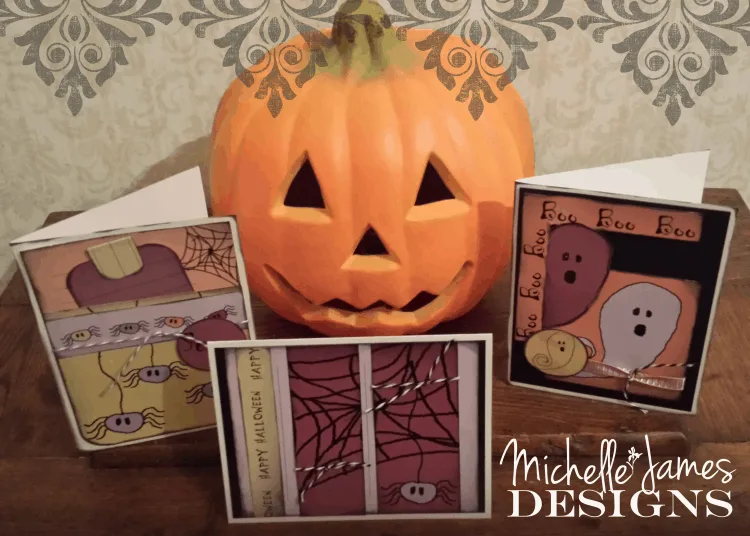 All you need to do to create your own fun cards is to purchase the collections, download the file then print out the cards. Then you can trim them and play with them til you get just what you like. It is a perfect activity to do with your kids or just to have fun yourself.
You can find this collection in the Scrapbooking Designs page of my shop for $2.99.
Happy Haunting!