Wow did I ever have a fun and, oh so tiring weekend. Have you ever attended an all day scrapbooking event? They are a lot of fun and a ton of work.
My friend Peggy and I (Michelle and Peggy = Micheggy) used to host an all day scrapbooking event (called a crop) twice per year. The fall crop was always held the first weekend in November and the Spring event was held in March. Our November crops were by far the best attended. We had people from several hours away signing up to attend and everyone always had a grand time. They loved that we had prizes and shopping from vendors who set up booths and we always made sure to include the small details like centerpieces and great meals.
We did this while my store was open because the customers loved it but when I closed in May 2010 we had our last one that November and then quit having them. After so many years there were others in our area who were having their own and eventually attendance was just too low.
Well, after four years Peggy asked me how I felt about doing another one. As skeptical as I was…I decided to go along. We just had the crop this past weekend and although the attendance was not great compared to other crops, we had a great time.
It is nice to hear compliments like, "I love your crops because you always have such great prizes." and "We love yours the best because you go all out." It does make it all worth while.
Our theme for this crop was "Micheggy Reclaimed" and it had two meanings. The first that we were back and going to put on a great crop and the second was that we used all reclaimed and re-purposed items for the decor. Because of it's rustic theme we sort of crossed over into western too. But, it was all a lot of fun.
Our table decor consisted of really fun decorated wine bottles and tin cans and we used kraft paper on the tables and for the gift bags to give the rustic feel.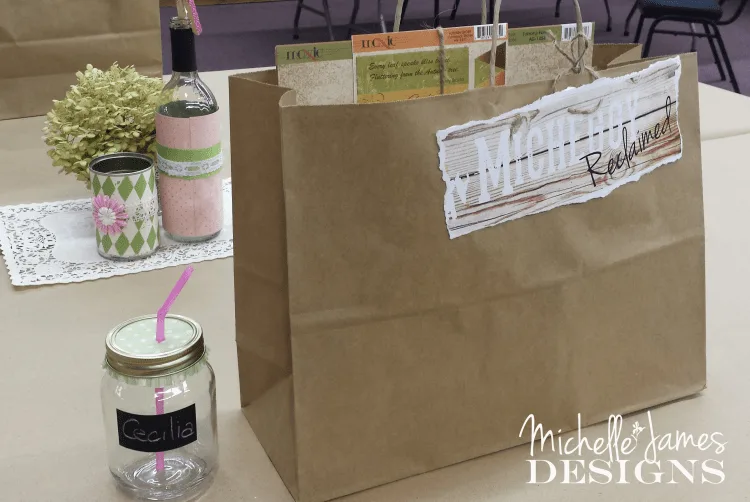 The prize bag held a very nice collection of Moxxie Autumn Glory and a great photo organizer. They LOVED them! Wouldn't you?
Everyone had plenty of space work!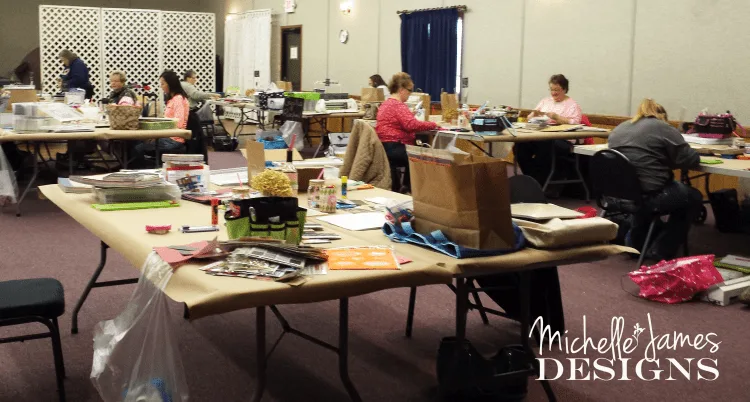 This was our "Shoot Yer Loot" game. The little money bags contained a number. If you shot and hit one of the bags with a rubber band you received the corresponding prize. This was so funny! Hitting something this small with a rubber band was hard.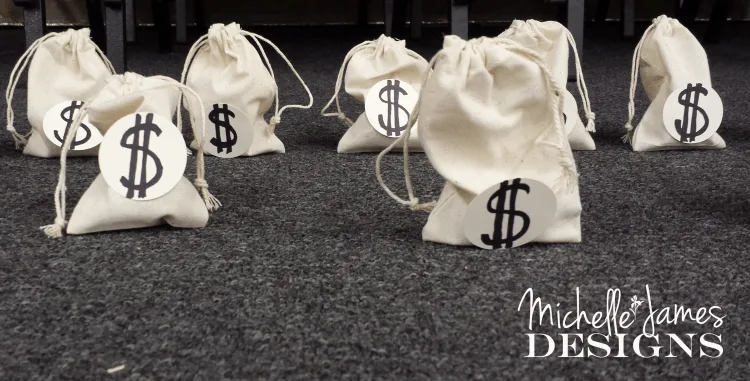 The event started at 8:00 am and went until 10:00 pm. We served two meals and some great snacks and drinks but the two pictures below were my favorite from supper. First are the individual salads. So cute!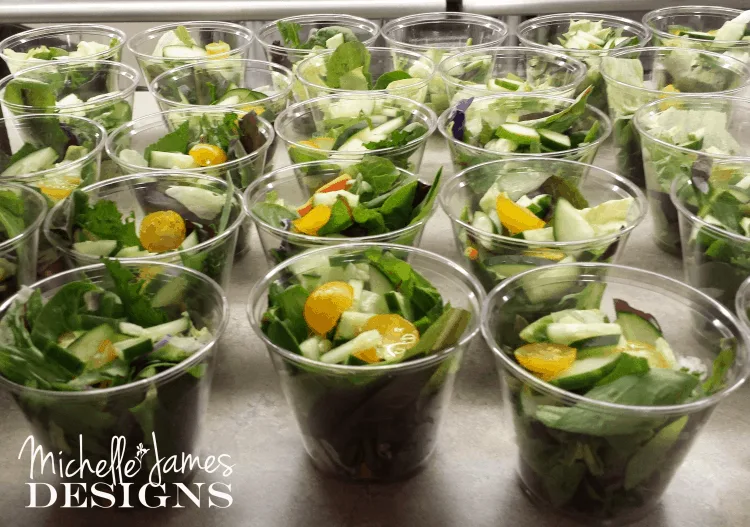 And for dessert everyone got a little hay bale! Don't you love them? We did! This was a Pinterest find! Gotta love Pinterest.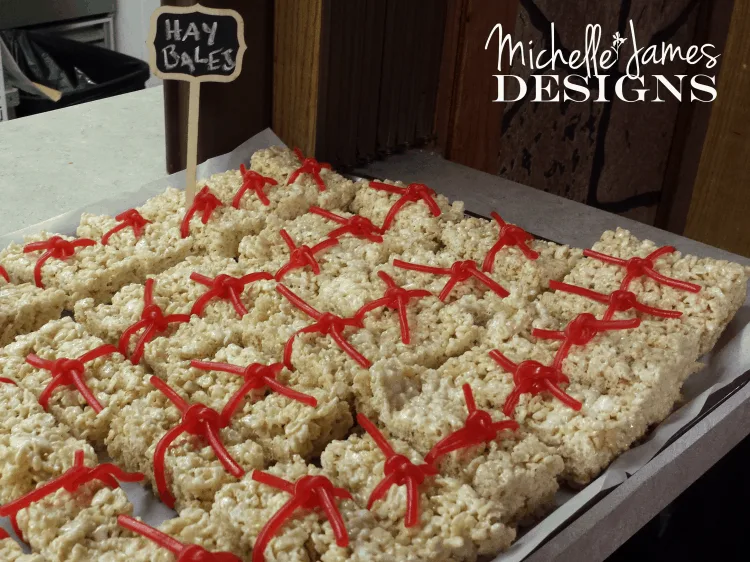 Then since we sort of ventured into a western theme we had this sign by the drink station.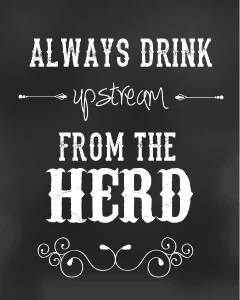 And this was we hung on the back of the bathroom stalls. Everyone got a chuckle out of it.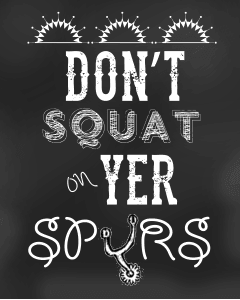 We also had two venders for shopping, Jennifer from Moxxie and Debbie from The Outlet store. It had been a while since we had a scrapbook supplies vendor in town so I think they both did well. And that is our goal!
So I personally would like to thank everyone who attended the crop, we really appreciate your support, Debbie Rudd from The Outlet in Estherville, IA and Jennifer Wilson from Moxxie for being such great vendors, and especially my friend Peggy who did MOST of the work to pull this together. You are one hard-working princess!!
I hope you enjoyed the recap of our event. Maybe you can sign up for the next one!