I wanted to share a new Halloween product I designed for the shop. It contains the perfect Halloween colors and I love the way it turned out.
It is quirky and fun just like Halloween should be. I think it would be fantastic for cards and traditional scrapbook pages as well. I will be showing some samples of the printed cards turned into some fun projects next week. So please watch for those posts.
But you won't be disappointed today. I made a sample page for digital project lifers.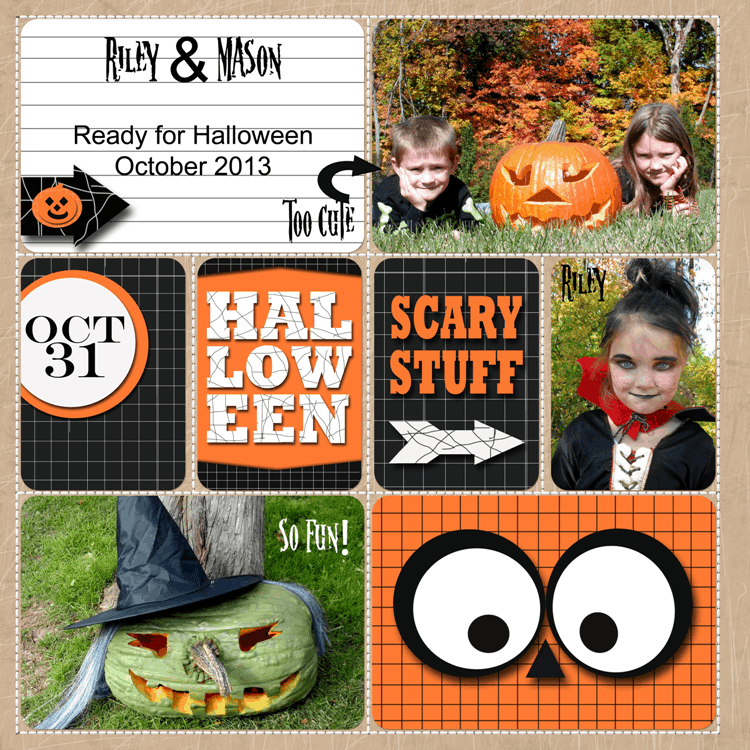 The adorable children are Riley and Mason and their mom, Rebecca is a Moxxie Design Team member and a crazy, Halloween fanatic. I love all her projects and especially the Halloween pages and decor she makes. You can find her blog at Distress to Impress. You will definitely be impressed.
You can find the October 31 Project Life cards in my shop.
Please stop by and check out all of my scrapbooking products.
Thanks!