I love Halloween and I have a lot of projects for Fall and Halloween decor but I love to create printables too and that involves using fonts. I am a bit of a font freak so I want to share with you my five favorite Halloween fonts.
I am going to add in one bonus font for all of you Farmhouse lovers! So six total fonts that I love to use during the fall and Halloween season.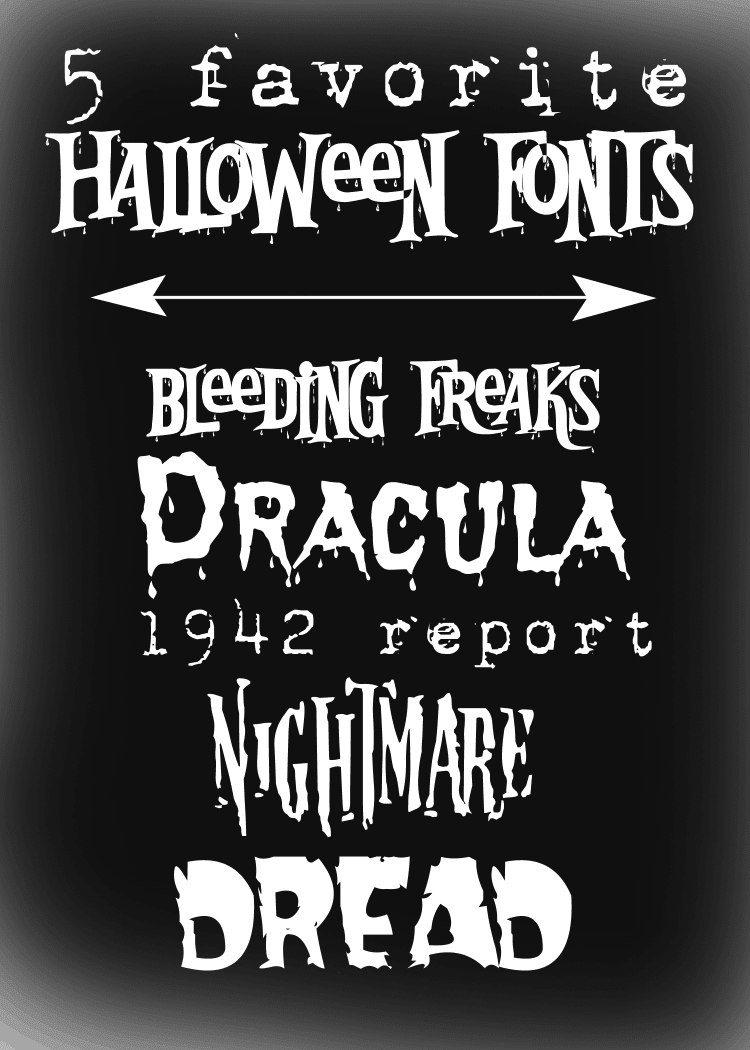 These are in no particular order. They are just fun!
Font #1
All of these are so fun but this one is perfect for zombies and monsters. It is great for Halloween cards or Halloween party invitations!
Font #1
Dracula –
My husband, who is kind of a gaming geek, wants me to make him a series of Zombie stickers. I will definitely be using some of these fonts for that.
Michelle