Halloween is one of my favorite times. Especially for crafting and decor. There are so many fun products out there to purchase or to DIY!
You can decorate with a cute Halloween theme or a spooky, creepy theme. I like the latter. But, if you have kids maybe cute, or funny is the way to go. Now you can even decorate with a farmhouse theme. The Rae Dunn Halloween collection is so fun and fits perfectly into the farmhouse design.
Along with home decor there are also a wide array of t-shirts and more. The sky is the limit.
Today I am going to pick 10 of my favorite Halloween products that I think you might love! Some of these are my designs and some I have found on Amazon! So, I am including affiliate links in this post. You can read my full disclosure here!
My Halloween Picks

Aren't these fun? I love the vintage feel and the spooky graphics. They are right up my alley!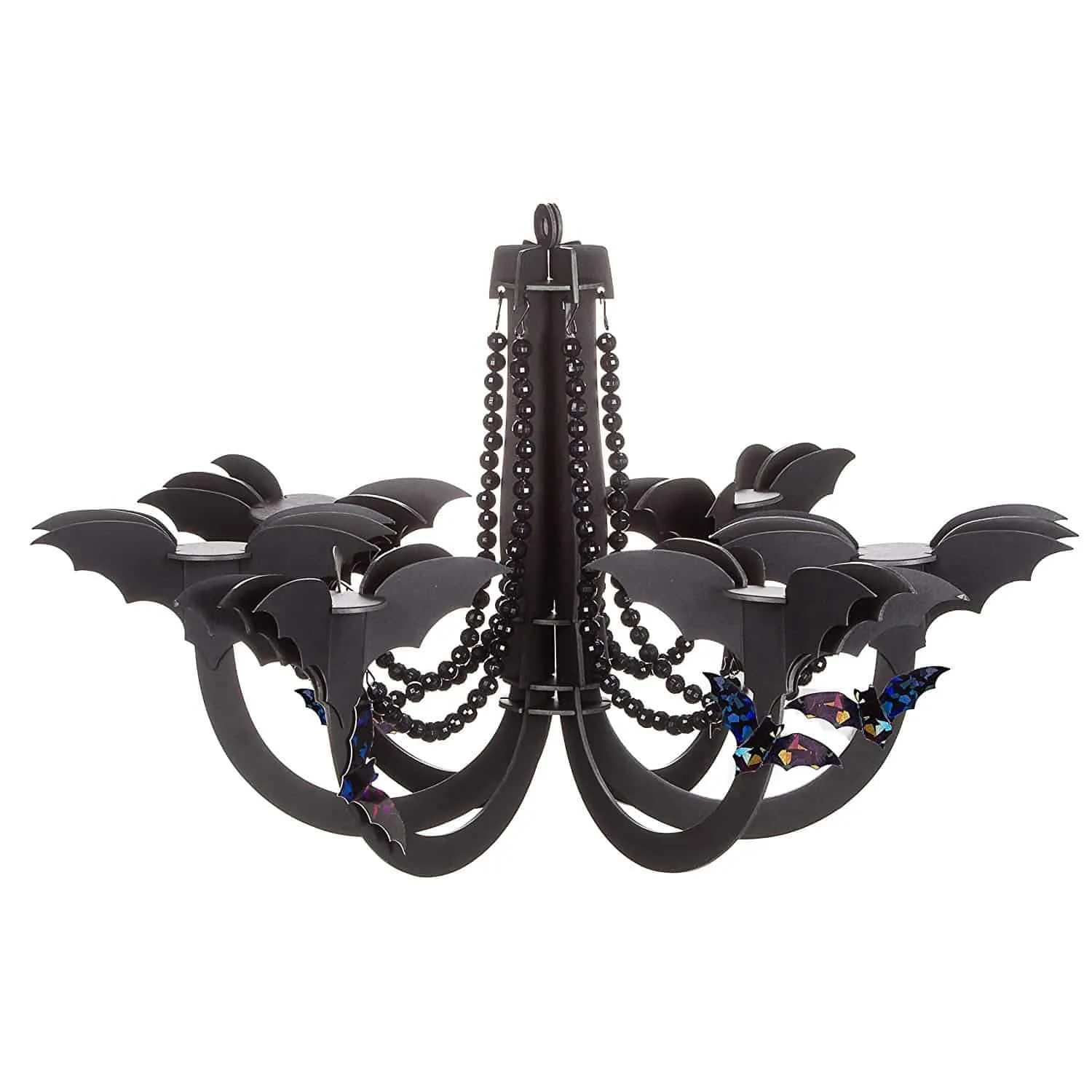 This is a Martha Stewart product and I think it is so fun. It is inexpensive but I think it looks pretty good for a once per year decor piece! What do you think?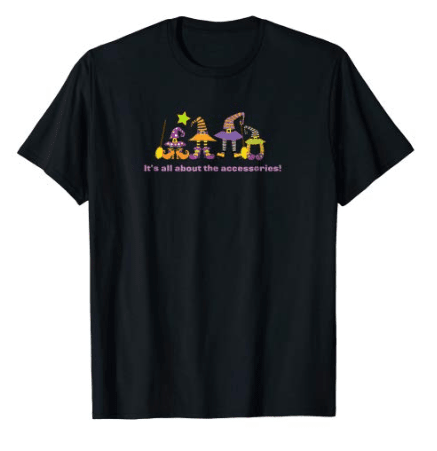 You can't just wear your regular clothes during the Halloween season. This is one of my designs. I have it and love to wear it as much as I can before the end of October. I better get it out now!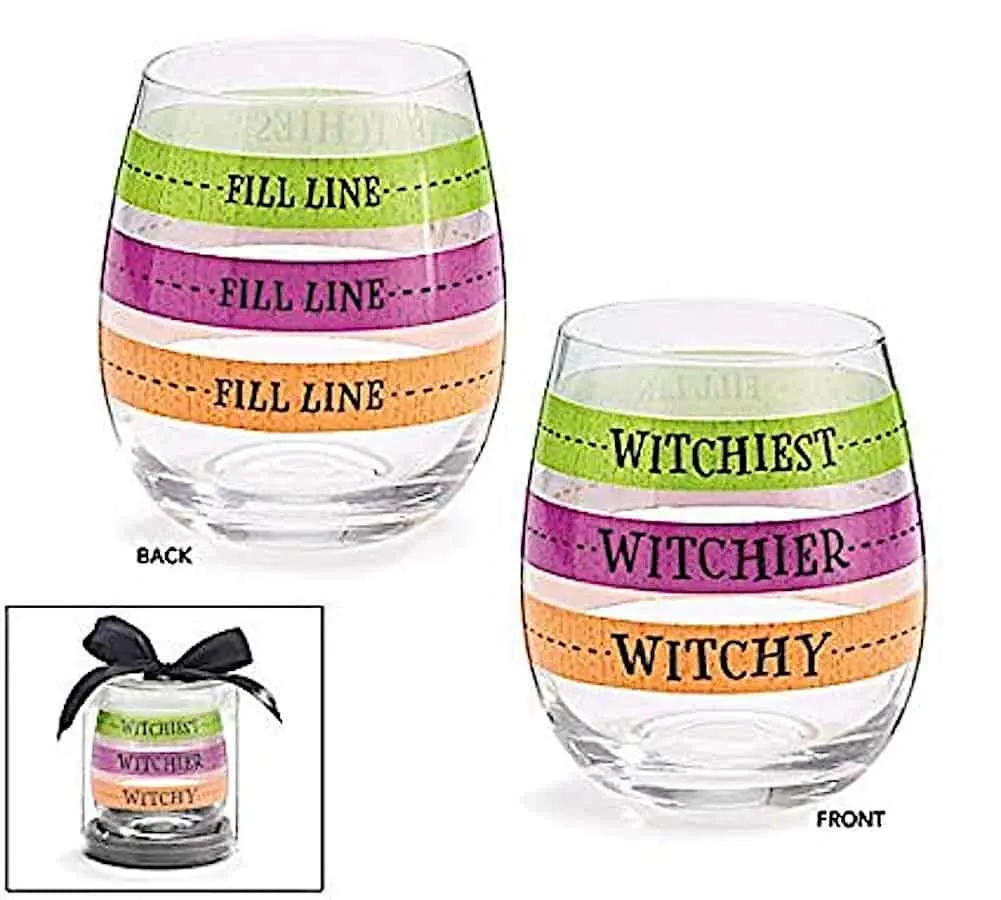 These are just too fun to pass up. I could really use these everyday! LOL! They are fun, colorful and useful. They would be perfect for a Halloween party or get together.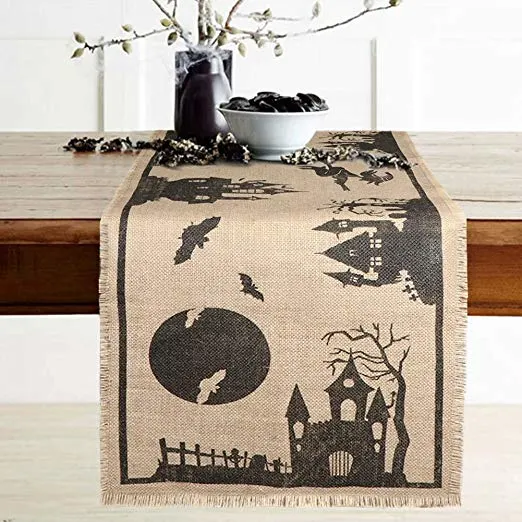 A table runner is always a good idea. This one can decorate a party buffet table or just be part of your decor.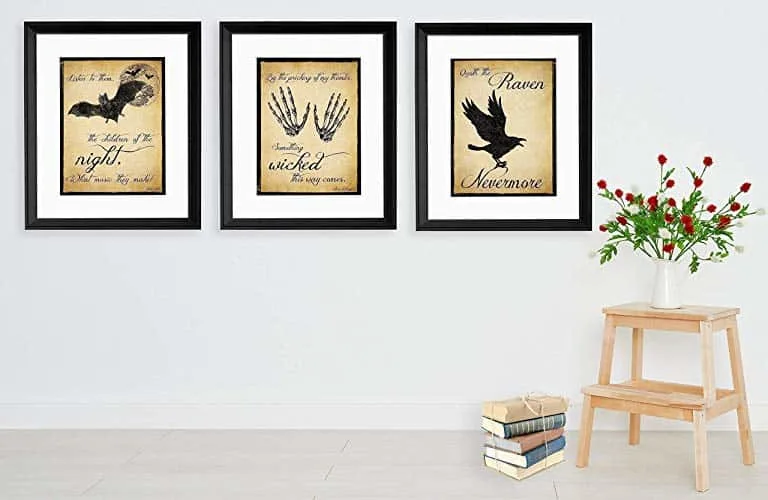 These are perfect to hang up during the entire Halloween season. I love to be able to hang prints for the holidays. These are available in several sizes and several formats including laminated or framed.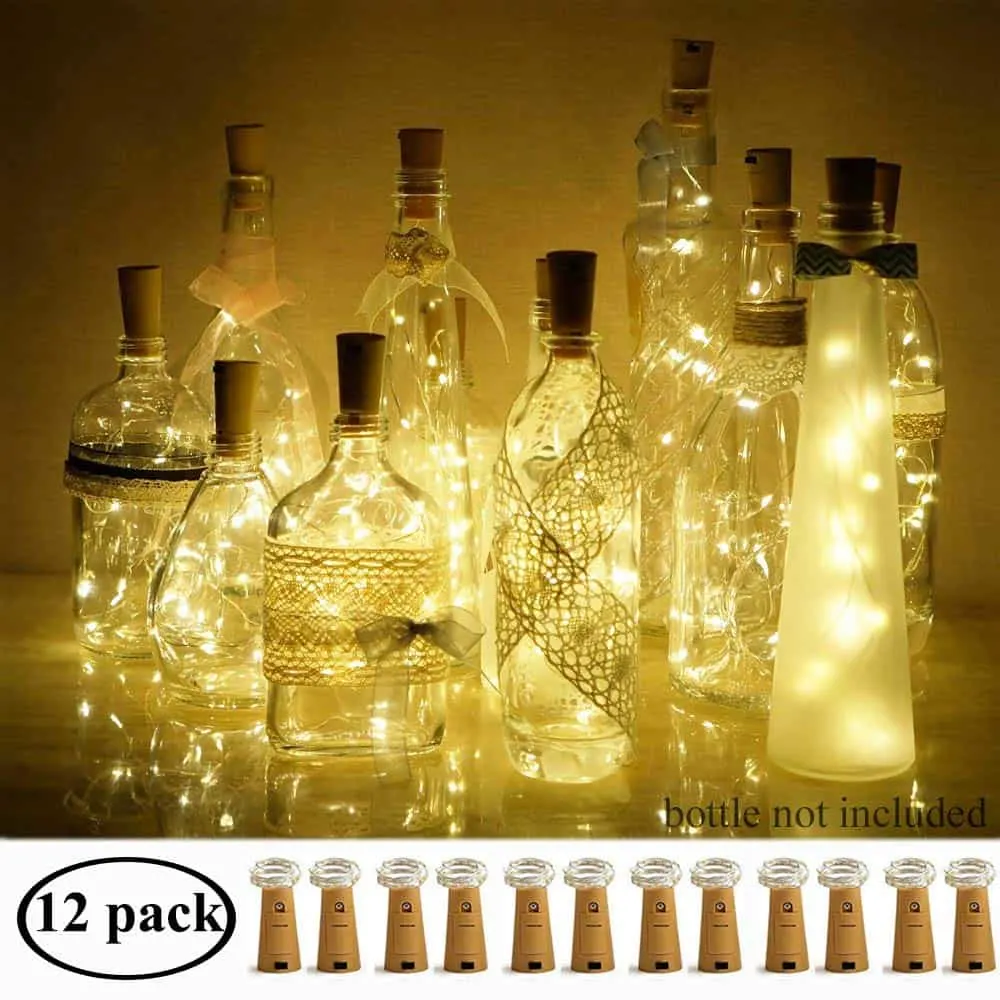 Bottles are fun to use as Halloween decor. If you don't drink wine or you hate to peel off the labels the Dollar Tree carries bottles that are perfect. They can be painted or left clear and sometimes they have them in colored glass. These lights with the cork tops would be perfect for those bottles. It would really bring a table to life. And they would be perfect with my Halloween Labels you can get in the resource library!
These can be used again in the spring/summer for an outdoor party!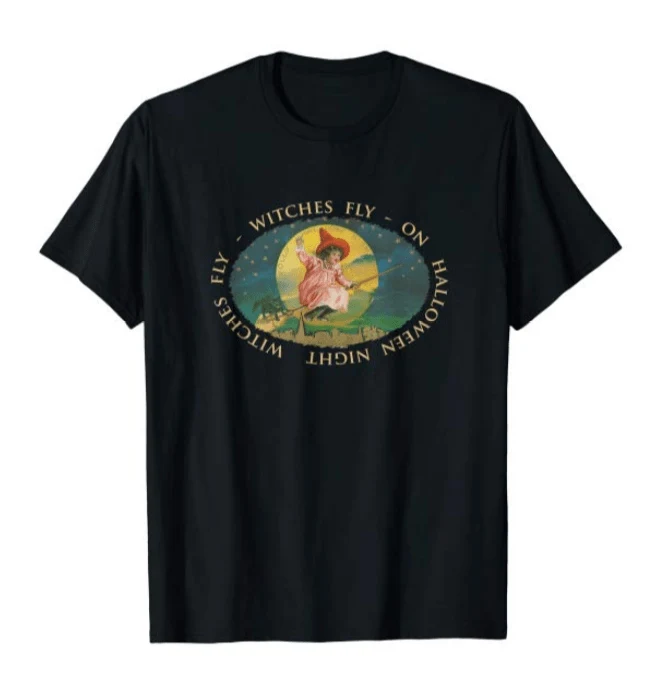 This is another one of my designs. I love these vintage pictures of witches and black cats and this one really caught my eye. I love it!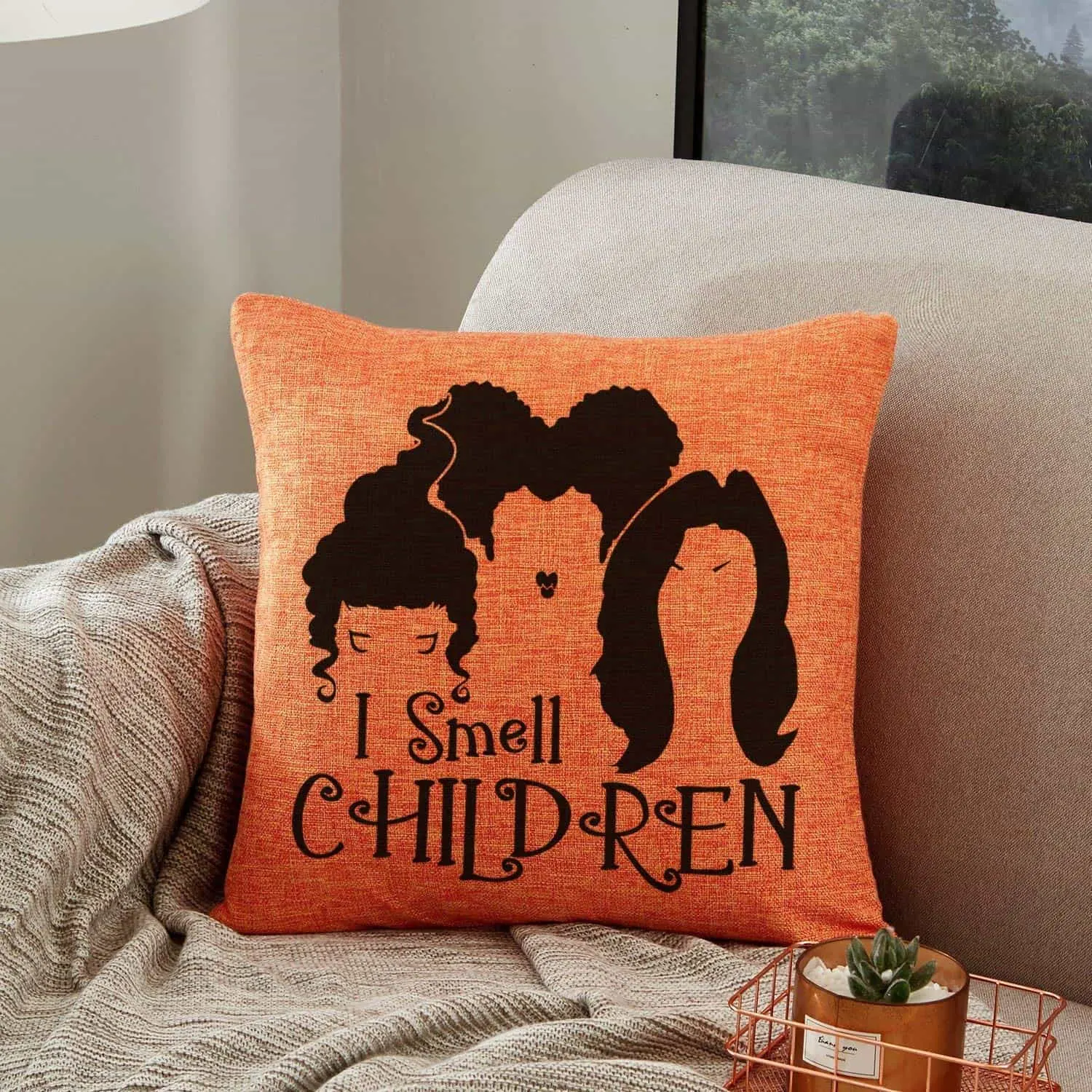 I wouldn't be sharing everything Halloween if I didn't include a couple of Hocus Pocus items, right? I love the movie and force my husband to watch it each year. LOL! This pillow cover just made me smile!
And, of course, the brooms with the vacuum. The perfect wall print to pay tribute to the Sanderson Sisters.
I hope you like these fun products. What type of Halloween decor do you use? It is time to start thinking about your deocr, parties and events and get things ready to go!
Be sure to watch for more Halloween posts coming up in the next month! I am so excited to show you what I have made.
Thanks so much for stopping by!
Michelle