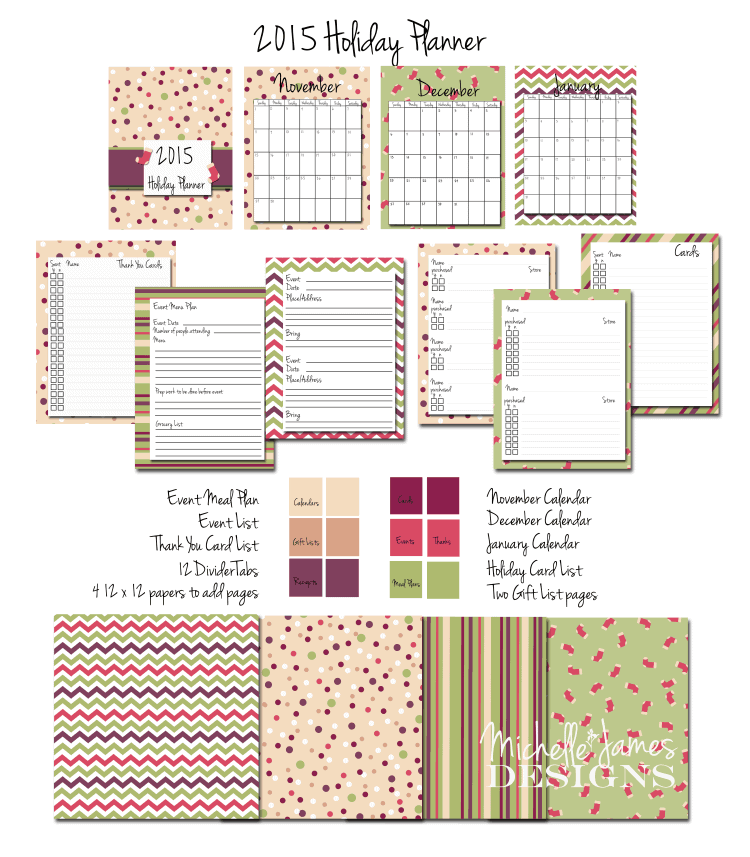 I have had a couple of requests for a Holiday Planner for 2015.  These guys are giving gifts to the ultimate organizers.  I love it.  I never even thought about it .  That goes to show how unorganized I am.  So, I have created my same Holiday Planner for 2014 in a 2015 version.  Give it as a gift this year for the person who loves to plan all year long.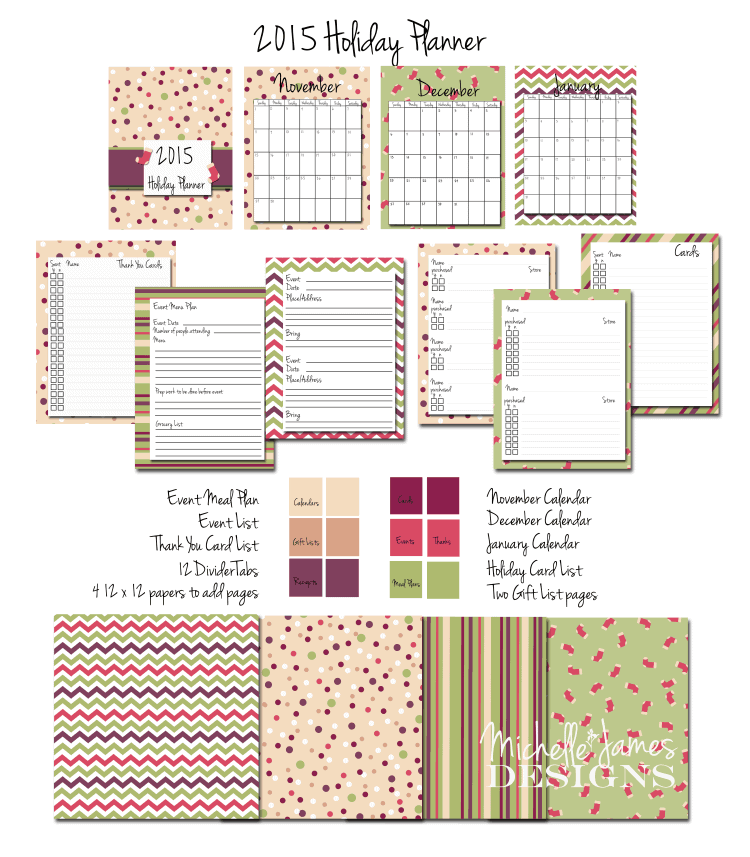 This includes all that you see above and the instructions to print, and assemble your planner.  It is perfect for the organized person on your list!  Grab it today.  Or get your 2014 version here.
Enjoy!

Enter your name and email to receive tips and tricks, tutorials & deals!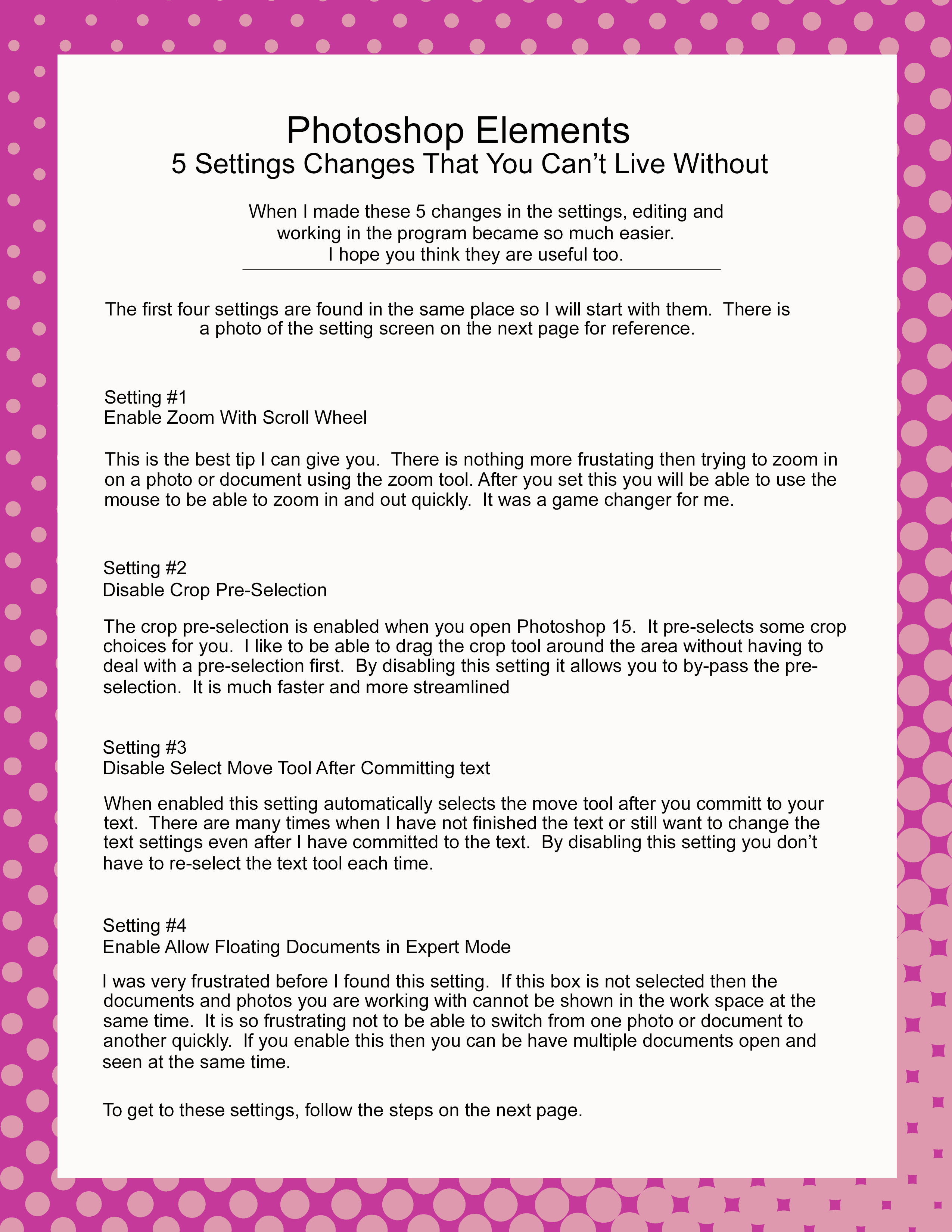 Sign up to get access to an instant download to my five favorite Photoshop Elements settings changes that will make editing and designing easier.
Your information will *never* be shared or sold to a 3rd party.