This post includes affiliate links. Please see my disclosure page.
Last week I showed you the kit I have used to make the cards for the July card class. It is a great kit by Echo Park and Lori Whitlock and it is called Jack and Jill Boy Collection. I promised I would have the cards to show you today so here they are!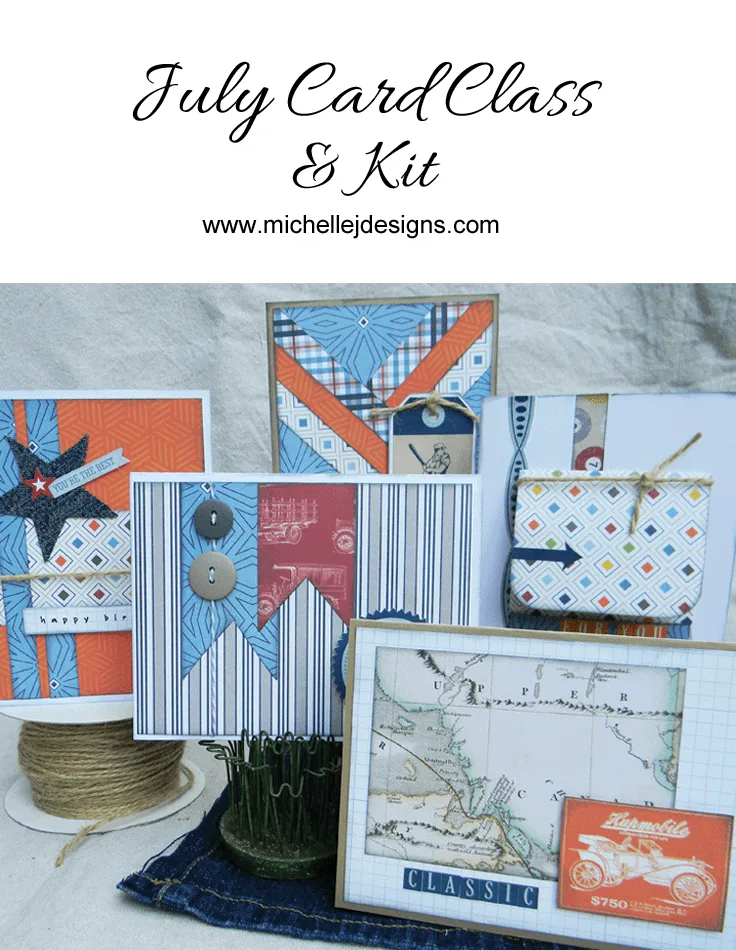 July Card Class and Kit
I always get a lot of requests for men's cards. We card makers never seem to have enough of them on hand. So I decided this kit should be about men. And could I have chosen a better kit?…..I don't think so.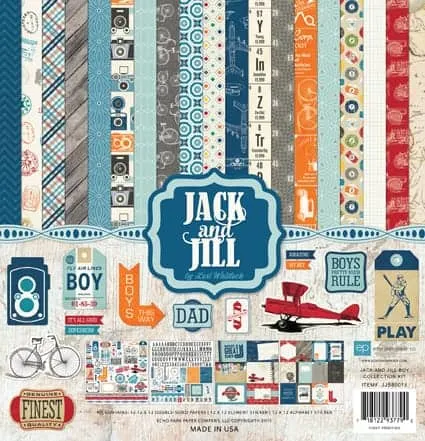 It is hard to read the fine print in the picture but this kit includes twelve 12 x 12 double sided scrapbook papers and two full sheets of stickers. It is really nice and very popular. In fact this kit is so popular that I needed extra time to get them in.
So, Please register and pay by Monday, July 6th for this class!
Below is a closer look at each card.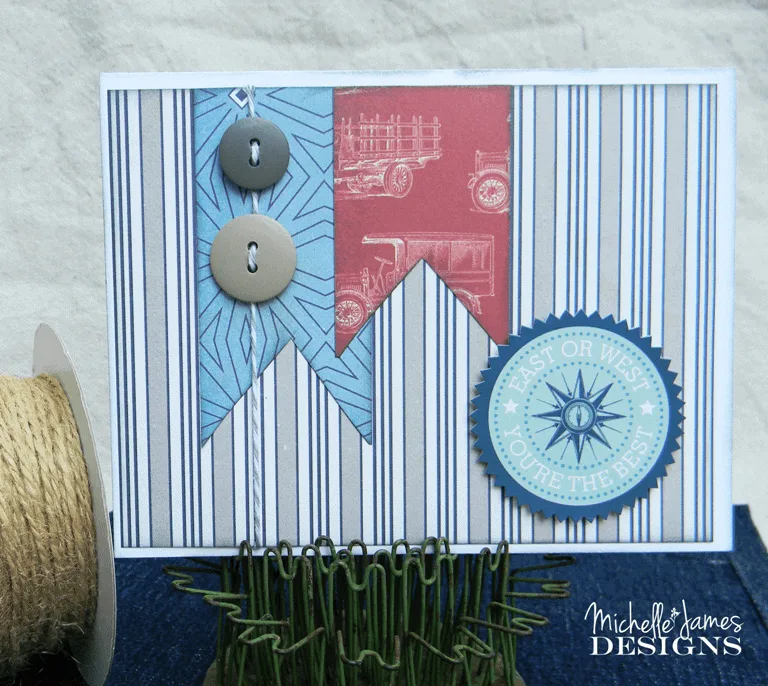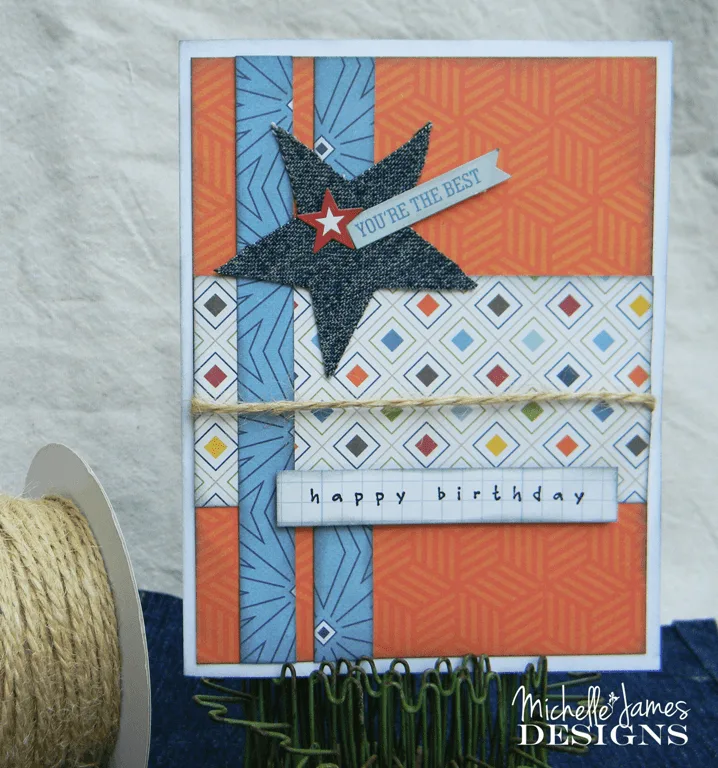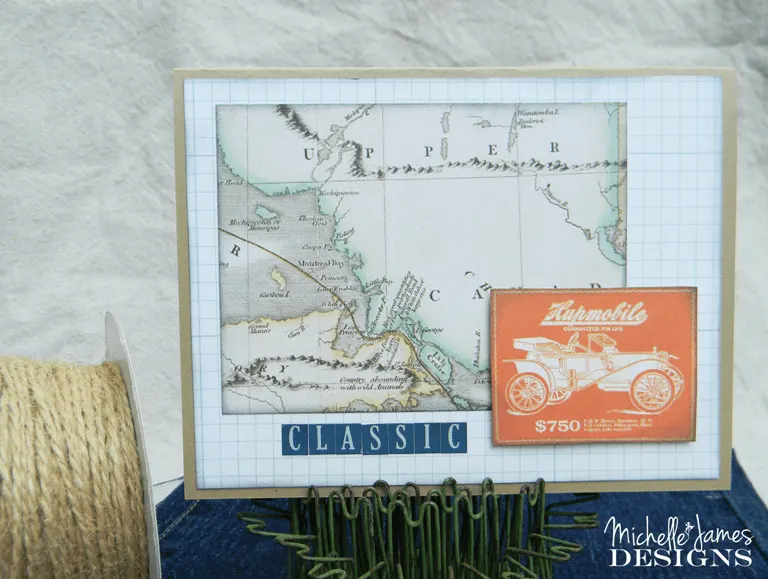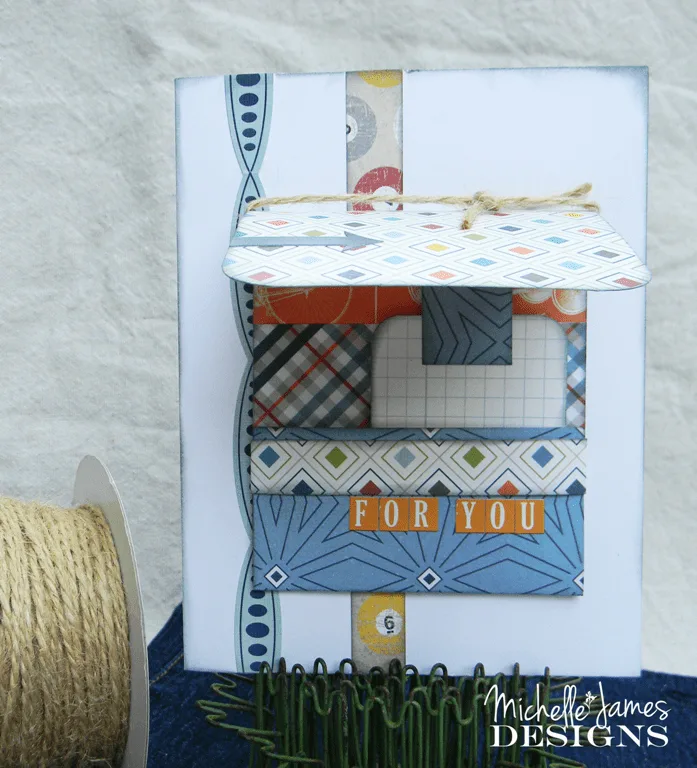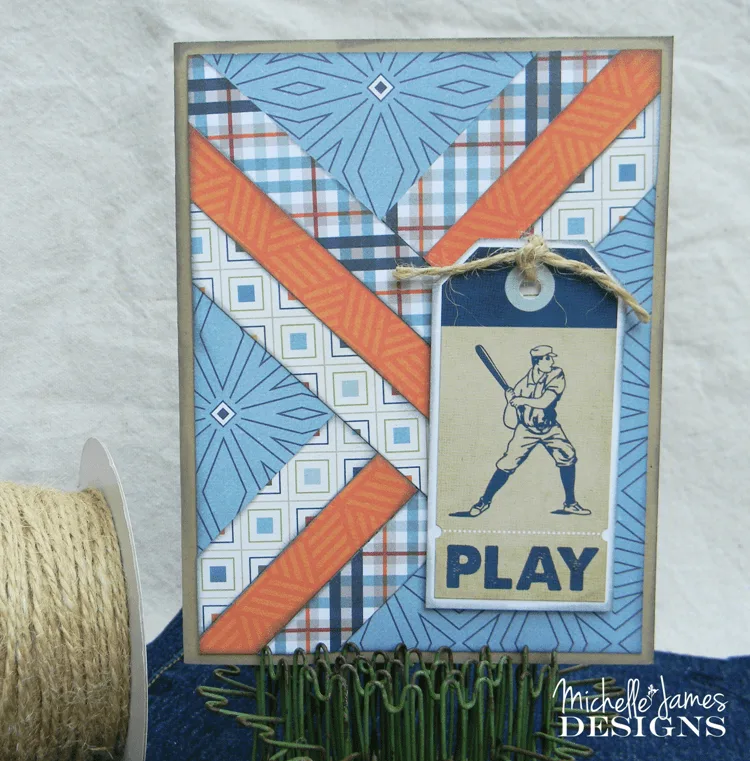 So just as in the previous two months there are two options for this class. The local class here in Emmetsburg, Iowa or you can opt to purchase a kit and have it shipped to you.
Both options include all of the pre-cut supplies to make these five cards plus instructions with color photos of the card. All of the "extra" supplies are also included such as buttons, ribbon, twine, white/kraft card stock, etc. The only not included are the stamps if I used any and the ink for the stamping and for the edges of the paper and adhesive.
I like to use Ranger Archival Ink for the stamping and Quick Quotes Powder Puff ink for the edges of my paper. This color is Coal Miner.
Below are the details for each option:
Local Class
This class will be held on Thursday, July 30, 2015 @ 6:00 pm. It will be located the Episcopal Church on the corner of Hwy 18 and Lake Street. Please use the side door located on Lake Street. Please use the "add to cart" button below to register and pay for this class. I will send an email reminder about a week before the class and if there are any changes.
Ship the Kit
This is for my out-of-town scrappy friends. If you would like to make these cards this option is perfect for you. All of the instructions to make the cards are included along with a photo as I mentioned above. You can make them at your own pace and I am available by email or the contact form on this website if you have questions. Please use the "add to cart" button below to choose this option. Kits will be shipped the week of July 27th.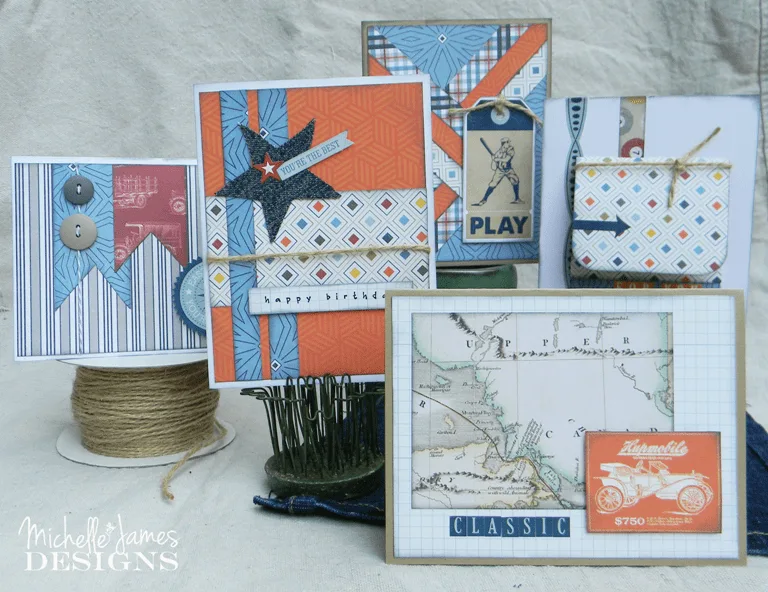 So, there you have it. The five cards for class. If you like them, please share. We all love to see fun ideas.
Thank you so much. I hope to see you at class!
I am sharing this post at: