I love mason jars and I use them in several places in my house for decor. A lot can be done with a simple mason jar to make it the perfect decor for your wedding day. They are perfect for DIY weddings because they are inexpensive, readily available and can be dressed up or painted.
Here are three ways to add mason jars to your wedding theme. These are some of my favorites I have found from Pinterest and the internet. Enjoy!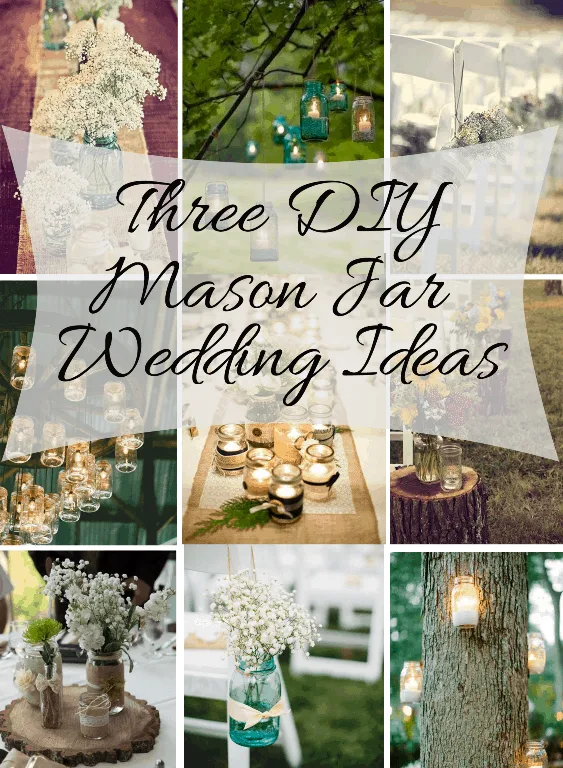 1. Table Decor –
So many great ideas for the table decor using mason jars. This burlap runner with the blue jars is beautiful with the baby's breath.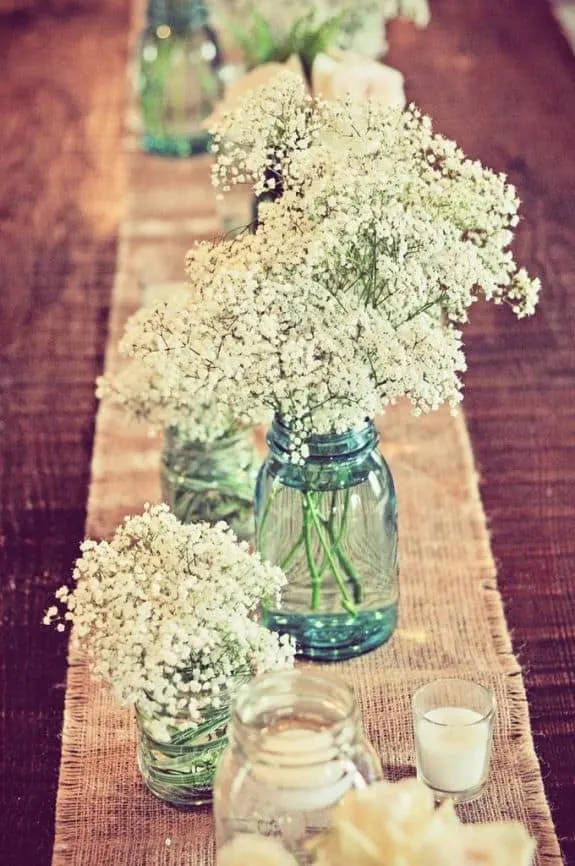 Photographer: Kristin Burke Photography via A Low Country Wedding
A very rustic centerpiece using a natural wood piece and the mason jars wrapped with burlap ribbon and lace. So pretty!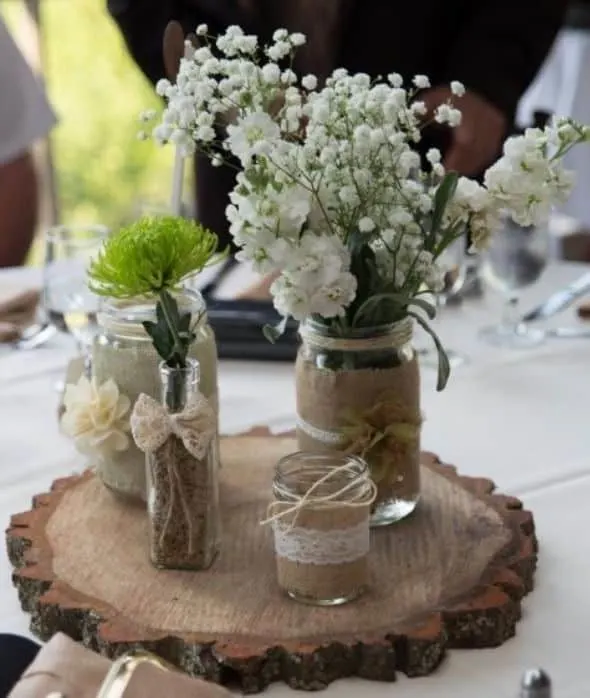 photo is on Pinterest – leads to an Ebay site
The picture below is just a breath taking sight. I love the many, many jars used for this lonnnnng table decor. WOW! Such a great idea.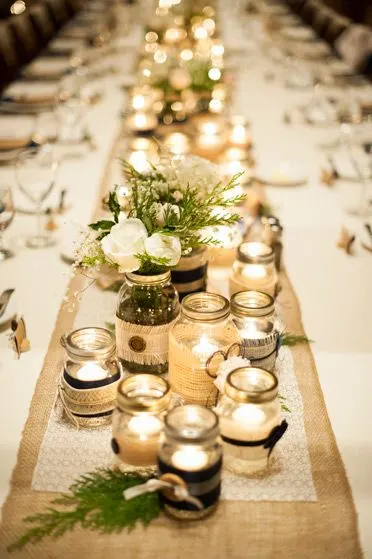 Photo from Brinton Studios
2. Ambient Lighting
Look at these mason jars used as lighting. Amazing!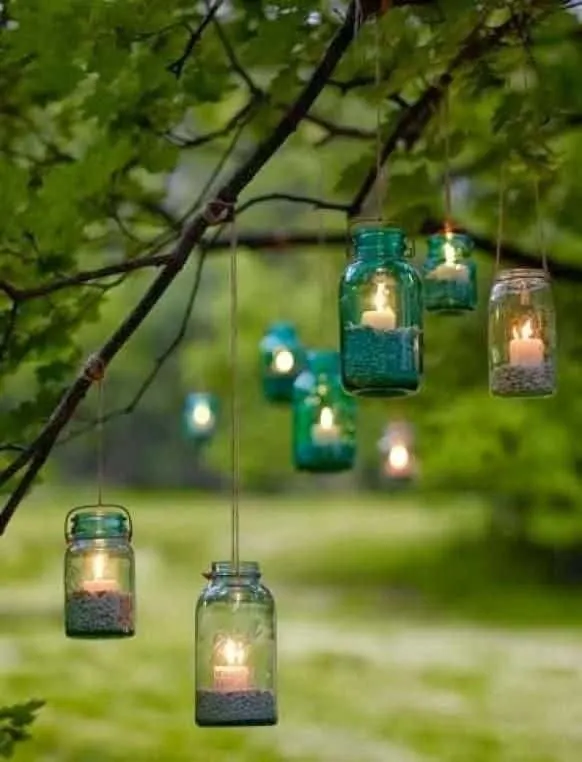 It doesn't get more rustic than a wagon wheel with DIY mason jar lighting. Beautiful!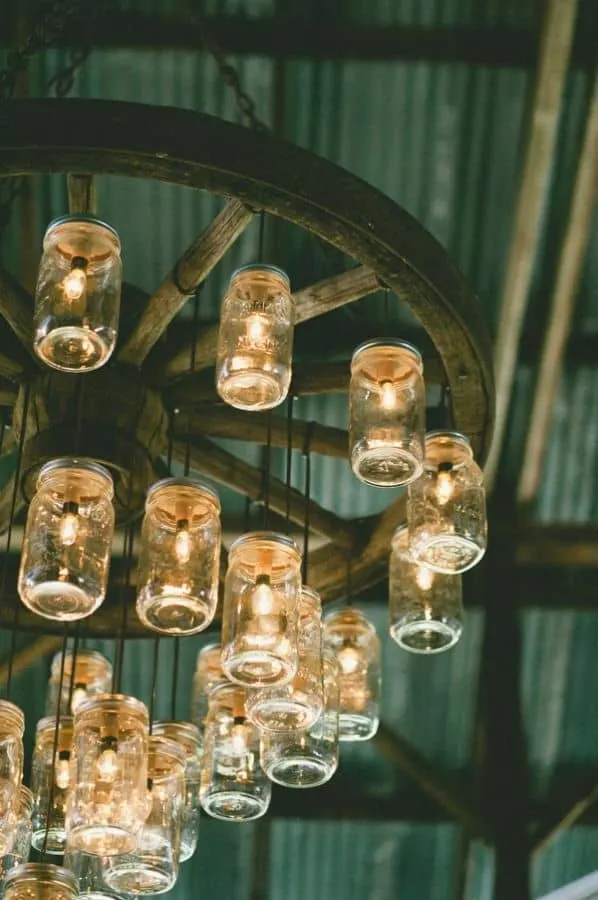 PHOTOS BY: ONELOVE PHOTO via Ruffled
Attaching mason jar candle lights to trees for lighting is brilliant.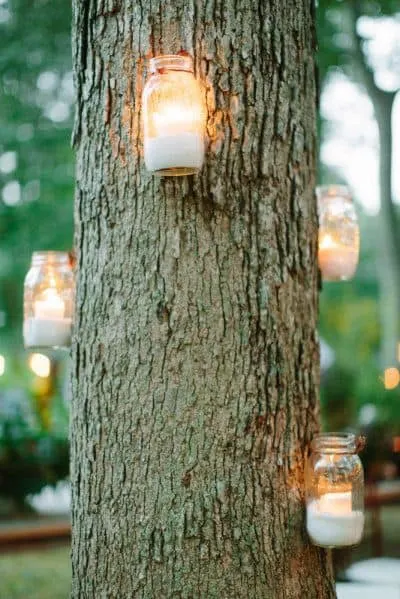 Target.com via Pinterest
3. Wedding/Chair Decor
Using mason jars for the flowers on the end chairs to decorate the aisle. It is such a simple idea but it really makes a beautiful statement.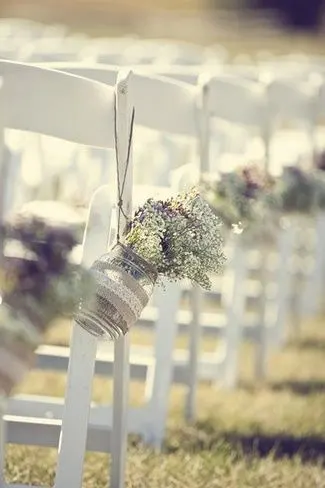 Photographer: Red Bloom Photography via Confetti Day Dreams
This is beautiful with the bright flowers and the tree stumps as makeshift tables to display the jars.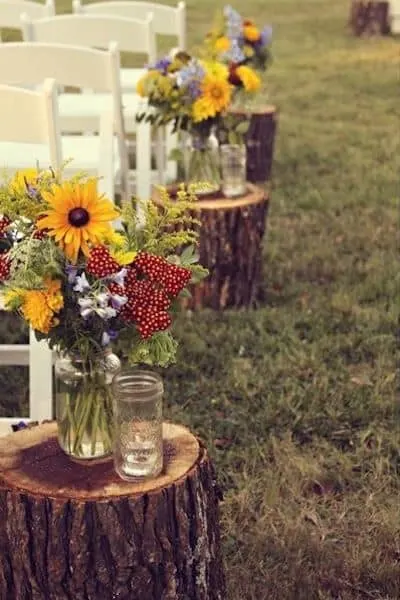 Photography: Life Strings Photography via Cedarwood Weddings
There you have three ideas to incorporate mason jars into your DIY wedding for inexpensive yet classy decor.