I am excited to be back today with a new Hectic Holidays kit to be used in your Project Life albums and I am linking up at the Totally Terrific Tuesday Link Party from liverandomlysimple.com.
Let's face it this time of year can definitely be called hectic holidays. People are running around shopping, baking, wrapping, making cards, decorating and more all while trying to keep their "normal" schedule somewhat normal. Does this sound familiar?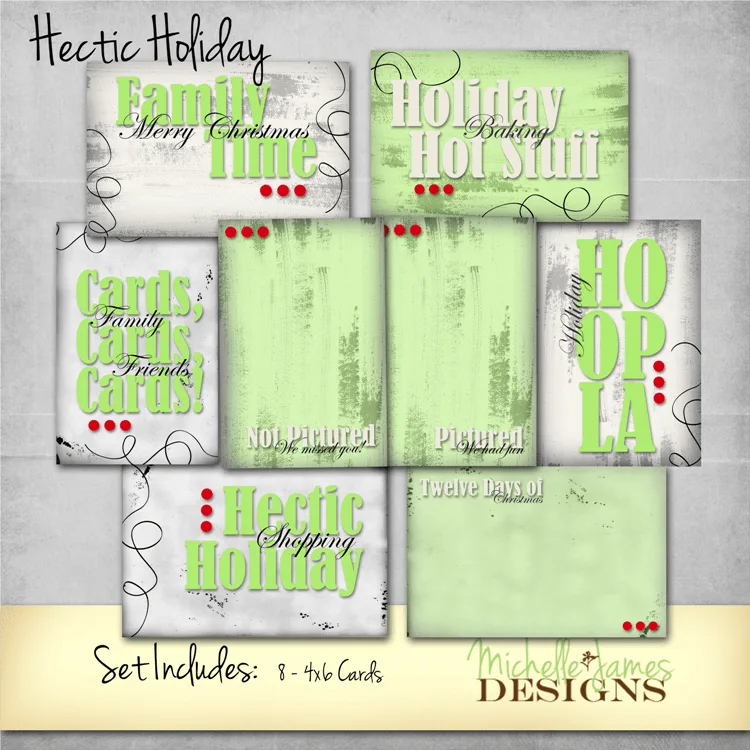 My new kit will document the stressful and not-so-stressful moments of the season. There are journalling cards to help you remember what you did during these days and also to remember who was with you…and who couldn't make it this year. I will have to be listing my brother and sister and their significant others on these cards. I am sad they won't be joining us.
I have again included the 8.5 x 11 sheets for printing the cards if you are using the traditional Project Life or even if you want to use these cards on your traditional scrapbooking pages. They work well for both.
This is how they would print, then you just cut them out and use them as you would any other scrapbooking product you purchase.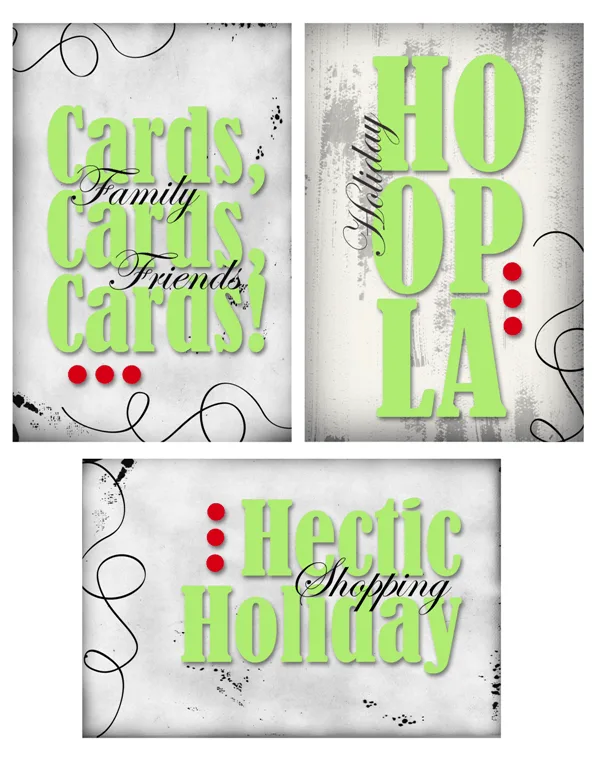 I put together a sample digi project life two page layout as a sample of how it can look when used in your pages. What do you think?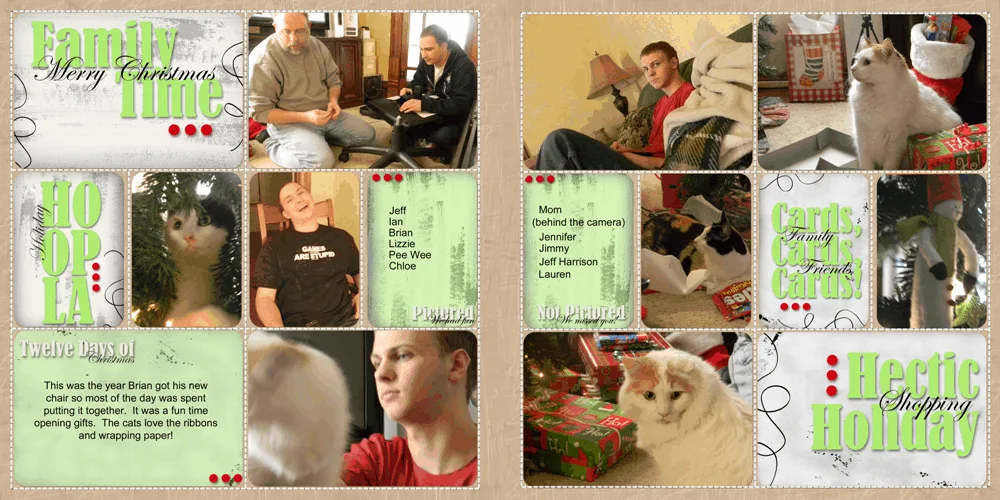 The Hectic Holidays set can be found in the shop under the Scrapbooking Designs page. Or you can just click on the "add to cart" button below to purchase right now.
If you like this post and the product please share on your social media. I am sorry to say the buttons below and at the top of this post are having some issues. Crazy website! I am trying to resolve them in a hurry but please copy and paste the link in the address bar in order to share. I know it is extra work but I really appreciate the sharing!