Hi there! I love mason jar day. This is when a few of my blogging friends and I share some fun mason jar ideas. This month we are sharing Christmas mason jar ideas. I am so excited to see what everyone created. I love to give gift cards and I am always trying to find ideas to for packaging so I did a mason jar gift card packing idea and I have a free gift tag printable for you too!

Mason Jar Gift Card Packaging Idea
I have mentioned so many times before how I love mason jars, mason jar crafts and decor and especially mason jar or jar gifts. I love making them and I love giving them. Here are a few of my favorites from the past: Holiday Shopping Survival Kit, Birthday In A Jar, St. Pat's Survival Kit . You get it.
Today I am showing you an awesome way to package those gift cards. I love to give gift cards to my kids and others but they are kind of boring if you don't have some great packaging, am I right? So here is a great mason jar gift card holder idea.
I put together a really short video of the entire gift card holder process but there is also a step by step tutorial below! The video says you can find the free printable download in the comments. If you are viewing the video on You Tube that is true. But for those of you reading the post you can find it below! Enjoy
Related Content:
If you like mason jar projects check out this page with 10 amazing mason jar projects!
Easy Peasy Step By Step Tutorial
I have included some affiliate links for your convenience. You can also find these items in my Amazon Store (plus other products that I love and use all of the time) Read my full disclosure here!
Materials Needed:
Mason Jar
Hersheys Kisses
Andes Mints
Gift Card
Free Printable Gift Tags
Printer
Scissors
Step 1:
Download and print the free printable and trim the tags with the paper trimmer.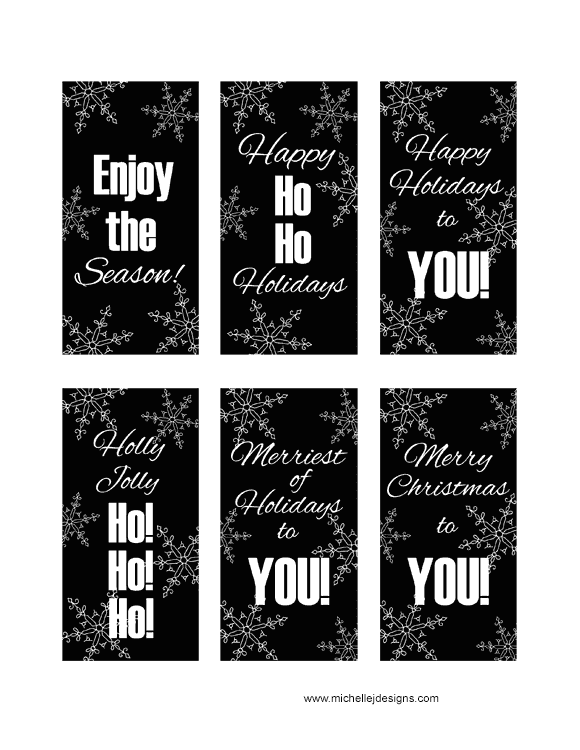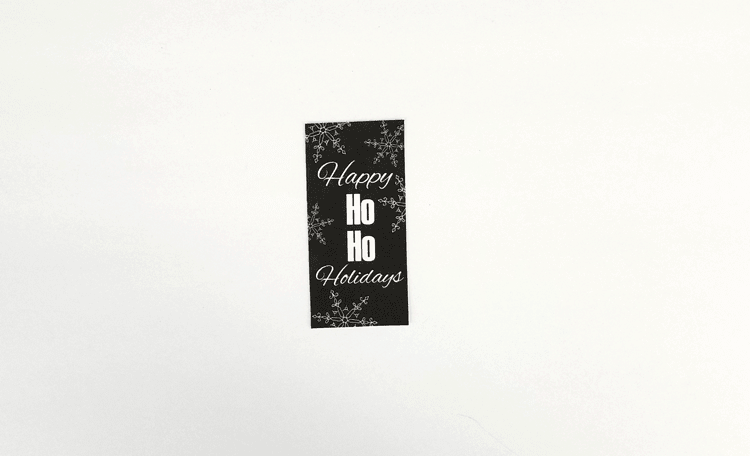 Round the top two corners and punch a hole at the top. Ink the edges of the tag.
Step 2:
Add a small amount of candy to the mason jar, place the gift card toward the front of the jar then continue filling the jar with candy behind the gift card.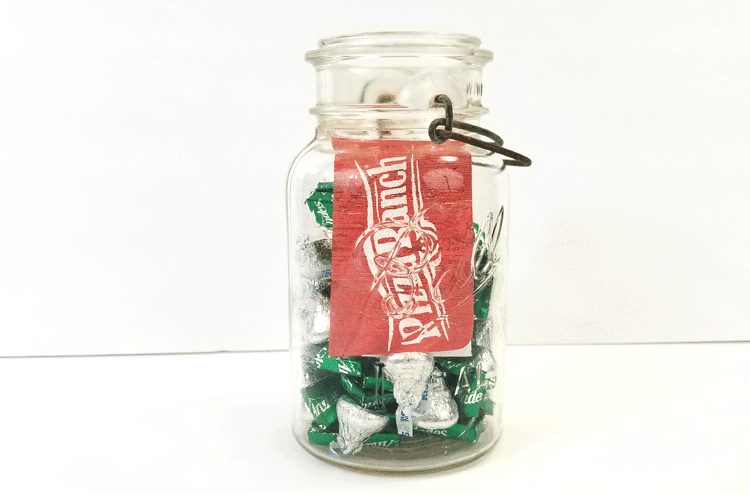 Step 3:
Wrap some twine a couple of times around the top of the jar and tie a knot. Repeat this with the red baker's twine.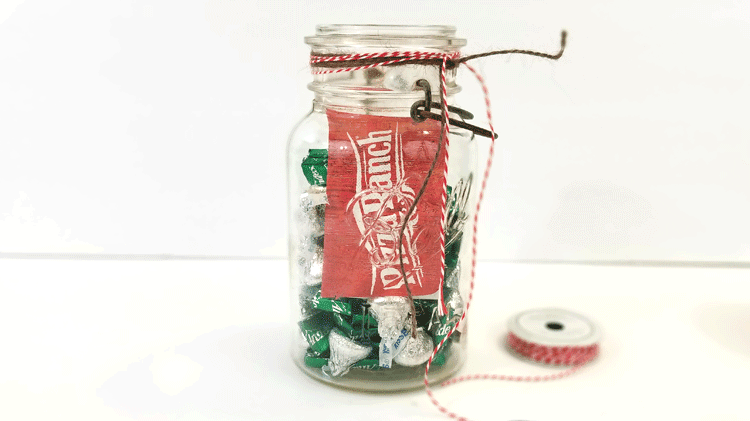 Step 4:
Add the tag by threading the twine and the bakers twine through the punched hole and tie a knot.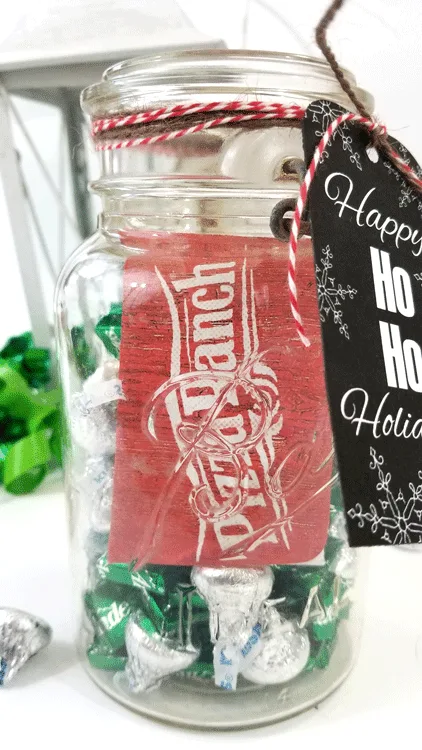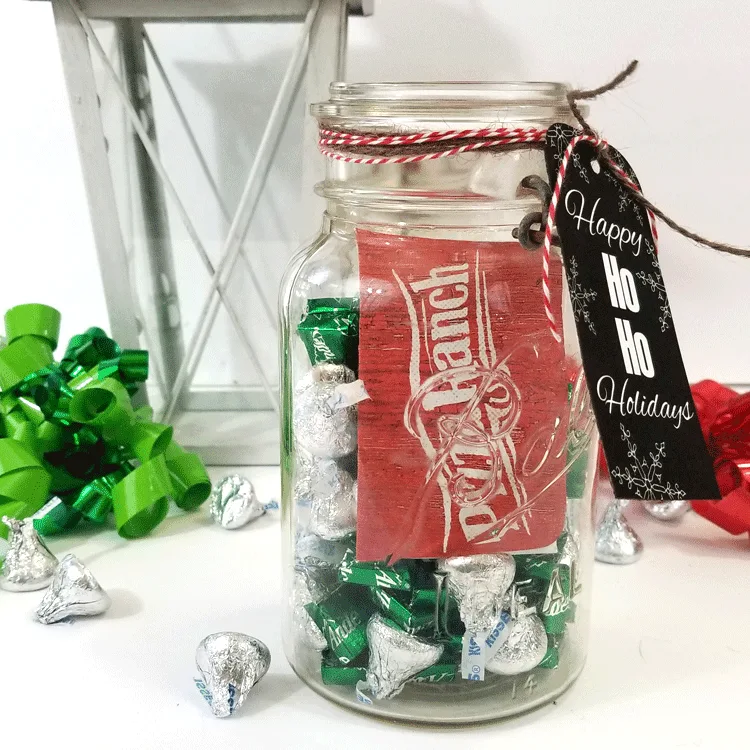 I love this mason jar gift card packaging idea and it is fun and easy to do.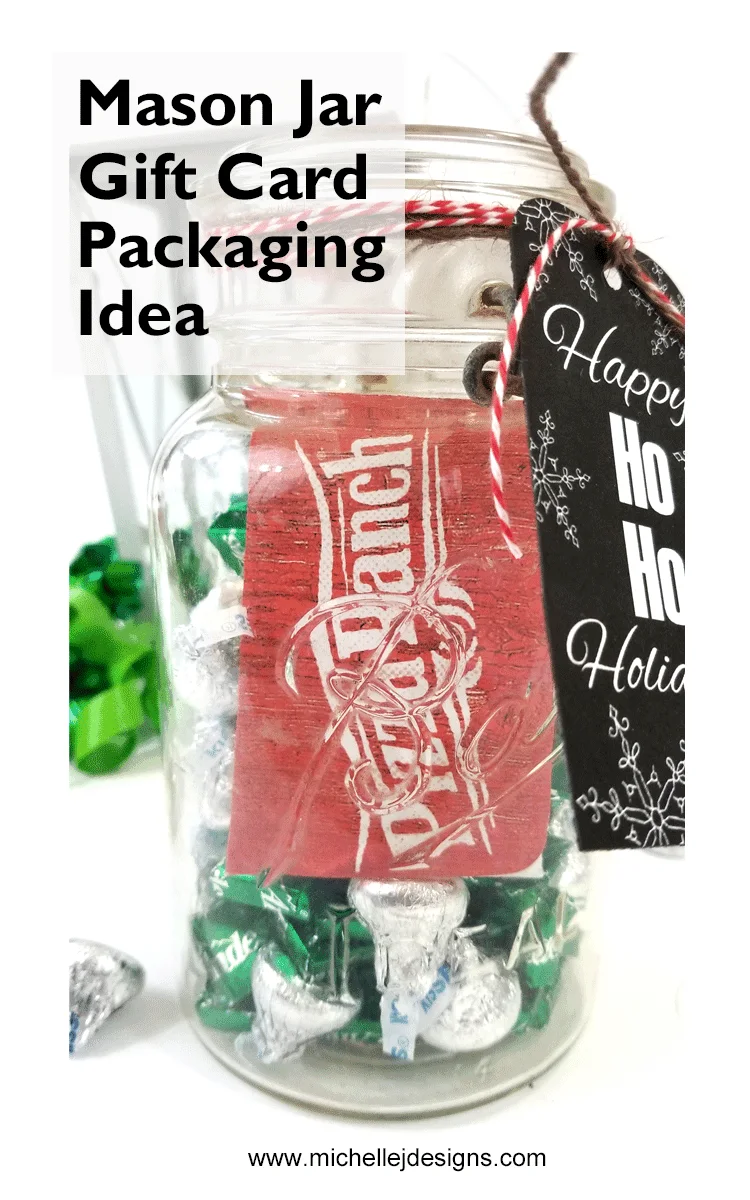 Thanks for stopping by and be sure to visit the other bloggers and their Christmas mason jar projects!
Michelle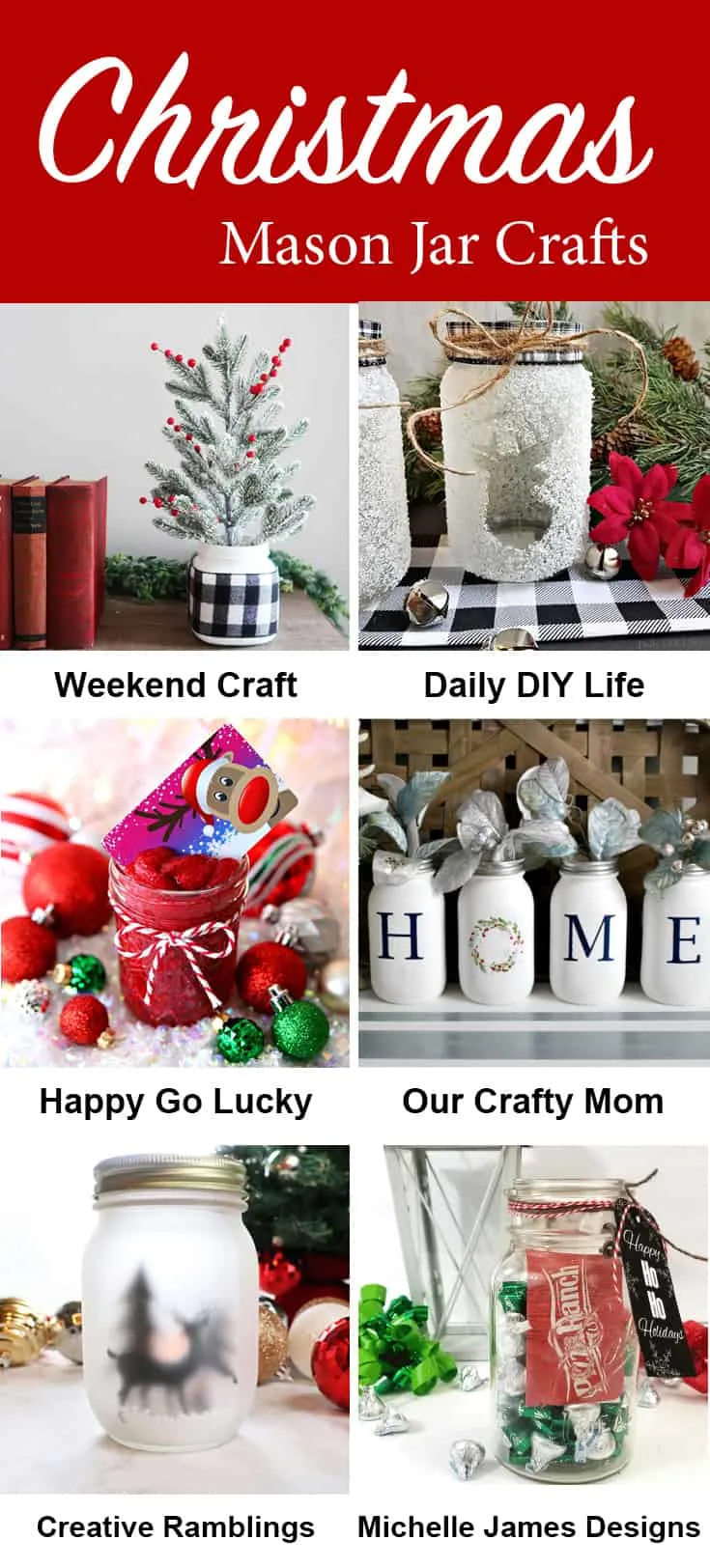 Mason Jar Christmas Tree from Weekend Craft • Snow Covered Holiday Mason Jar from Daily DIY Life • Holiday Gift Card Holder from Happy Go Lucky • Christmas Mason Jar Centerpiece from Our Crafty Mom • Snowy Mason Jar Winter Luminary from Creative Ramblings • Mason Jar Gift Card Packaging Idea from Michelle James Designs