I am so happy about this and I just want to shout it from the rooftops! You guys, my first T-shirts
are for sale on Amazon now! Isn't that exciting?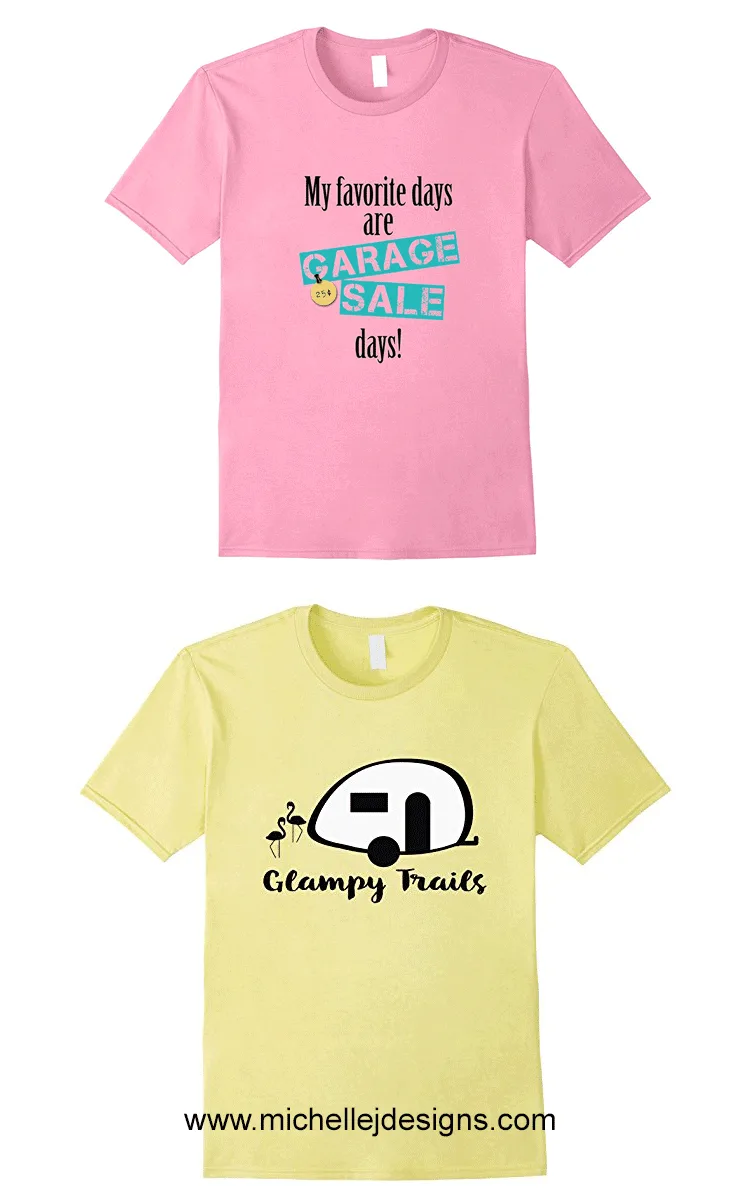 Michelle James Designs T-Shirts
This was my first design. I love garage sales. I could spend the entire morning, or even day attending garage sales. It is so fun to go with a friend. I have two friends that like to go with me. My neighbor Mary and my friend Peggy! We can find such bargains and up-cycle and re-purpose to our hearts content!
I will be designing more t-shirts with thrifting and DIY themes including painting and re-purposing but right now I have this t-shirt
available in pink, heather gray, silver, white and heather blue.
Camping T-Shirts
I am not a camper but a lot of my friends are and I know it is a very popular activity in the summer months. So, I was encouraged by Peggy to design some camping t-shirts. She and her husband purchased a T@B camper last year so it became my inspiration for the camping t-shirts. Please visit her blog, T@B Camp. She has a great post on organizing her tiny space.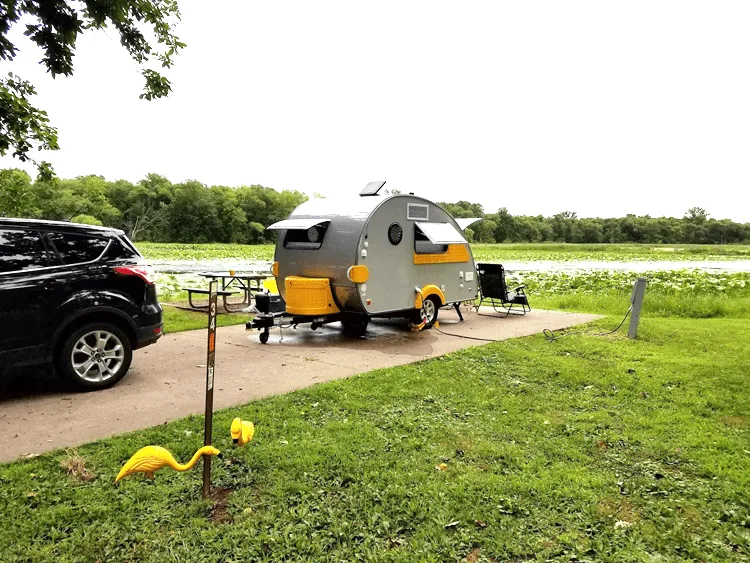 Apparently flamingos are a thing at campsites now. Did you know that? I did not but they are adorable. I incorporated them into this glampy, camping, glamping design.
This camping, glamping t-shirt
is available in yellow, pink, blue, silver and heather gray. Notice the flamingos? They are just as cute on the t-shirts as they are at the campsite don't you think?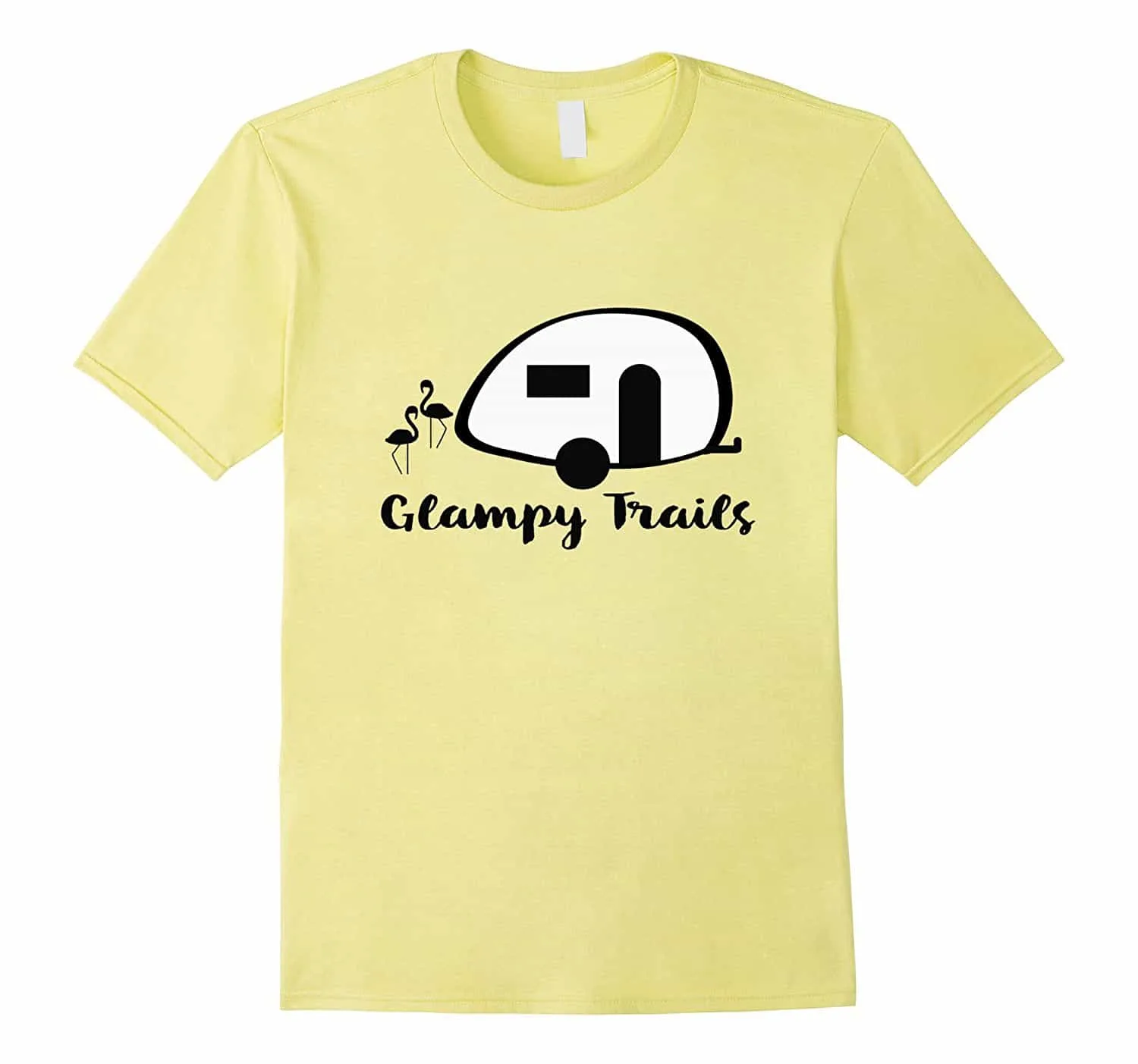 And, I am not going to forget the guys. I know they camp too and don't want a girly glamping t-shirt.
I love this "Beds Will Roll" shirt
. It is available in the same colors as the T@B campers themselves, yellow, orange, red, blue and gray. I know Peggy likes to purchase all yellow and gray accessories to match theirs so I thought others probably do the same.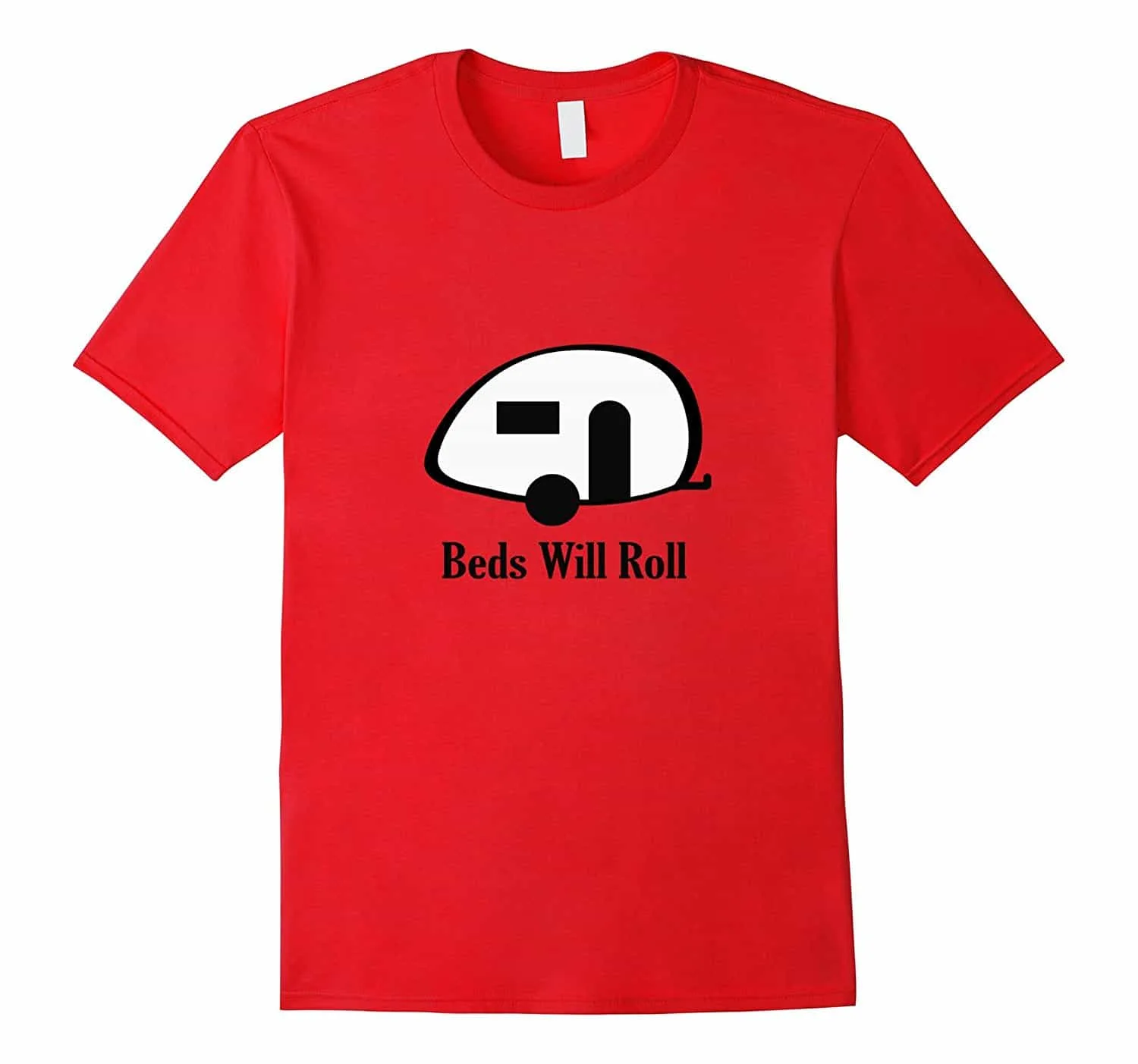 Those are my t-shirts so far. What do you think? The next theme I want to take is on wine and beer t-shirts. As I write this the ideas are swirling around in my head. They will be coming soon!
If you like these t-shirts I hope you will spread the word to your friends and family and share the amazon links so they know where to find them.
Have a great day and thanks for stopping by!
Michelle