My friend Peggy and I have similar tastes when it comes to a lot of things but the other evening while we were drinking wine and making crafts she showed me her Christmas decor Pinterest board and the things she wanted to make or get for her holiday decor this year. It was filled with rustic Holiday decor and I loved it.
Now, we are probably going to have matching houses. Which is sort of fun and yet sort of weird. LOL!
Here is a little tour of what we are planning for our homes this season.
First is this NOEL mantel piece from Jill's Blog. I love the wreath in place of the "O". Very clever. I do not have a mantel but I could find a shelf or a buffet top for this guy.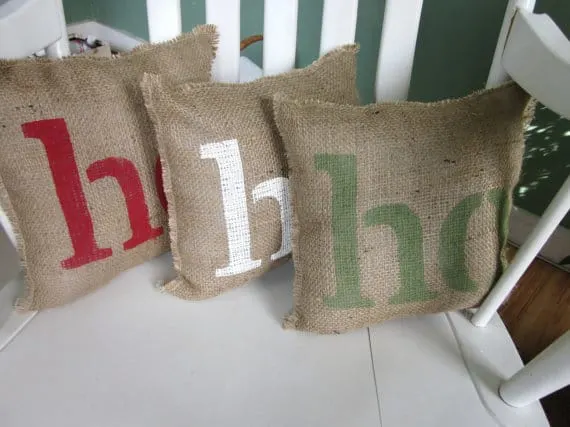 OMGeeee! I am in love with these pillows. I just can't wait to see them as I walk into my back porch on the little bench. They are from 112FarmhouseLayne on Etsy. This Etsy seller has tons of fun pillows like this with different sayings. It is definitely worth a look.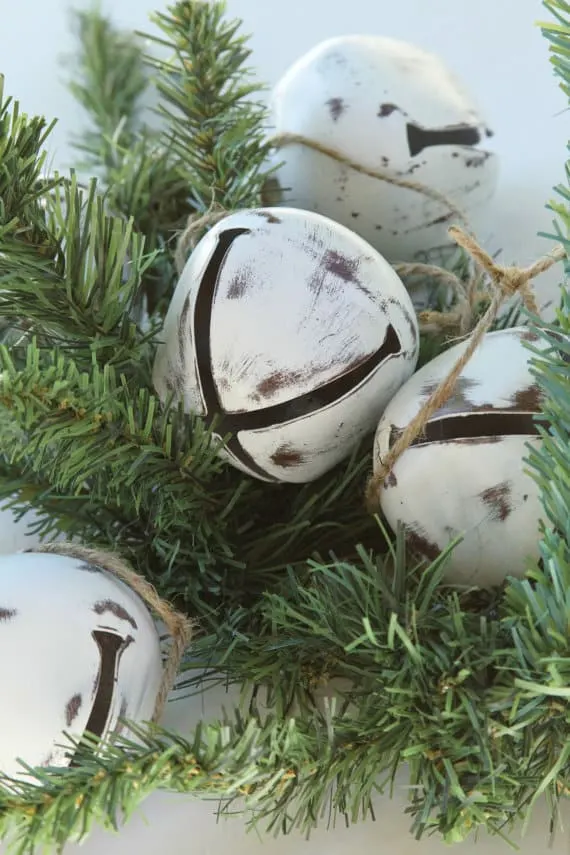 The adorable jingle bells. Now the pin is from FourRDesigns on Etsy but the description on Pinterest says grab some dollar store bells, spray paint them white then distress with sand paper. I am hoping I can find some somewhere. They would look great on the railing of my stairs.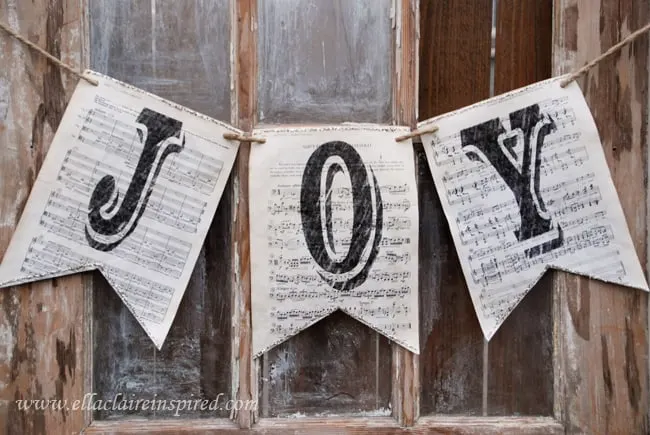 What about this banner? It is made from printed sheet music. BRILLIANT! This was pinned from ellaclaireinspired.com. You should go visit her beautiful site when you finish here because she has more of these guys. Super cute! Peggy wants to put these in her windows. Isn't that a great idea?
And this one….what can I say? It is so fun and perfect. I love the chalkboard, the wreaths…everything. It is from My Sisters Suitcase. Everyone loves them. Their blog is wonderful and you will probalby get lost in it for hours.
What do you think of these rustic-y Holiday ideas? How do you decorate for season? I would love to hear from you.