I wanted to show you the fun pages I made this weekend. I wanted to get my backyard clean up documented so I used my Spring Time Kit for these pages.
As I was using it I had wished I had more filler cards in both 4×6 and 3×4 sizes. So, after I finished my pages I thought that if I wanted more filler cards then maybe you would too. So I added two 4×6 and two 3×4 filler cards to this kit.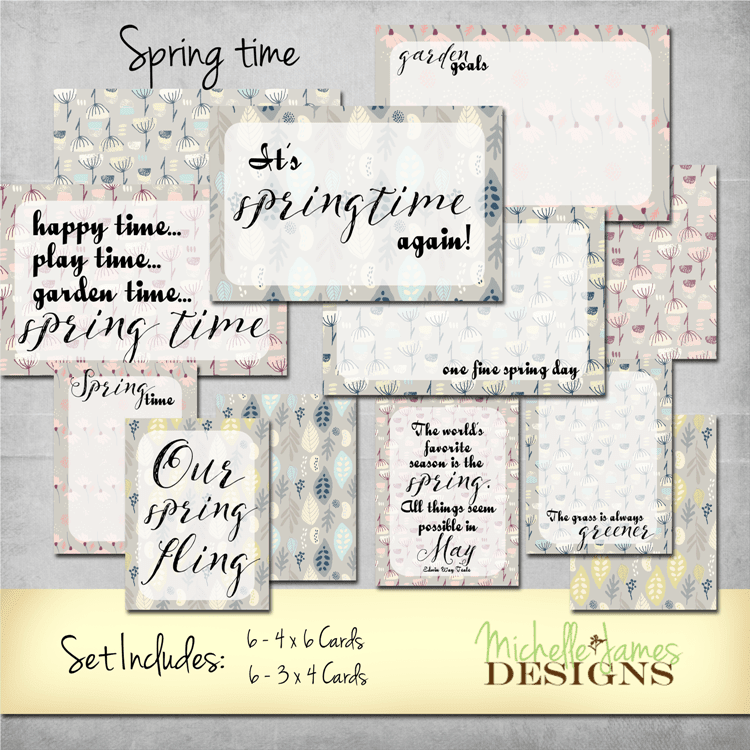 Spring Time Kit Pages
So here are the pages I created.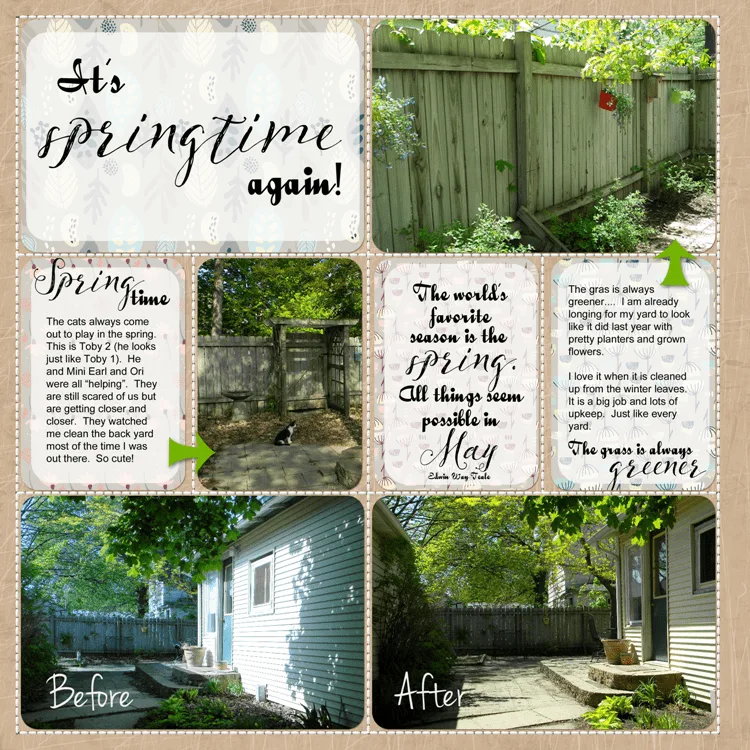 This is the left side of the two page layout showing the before and after my weeding day. I looks much better. I love the way the kit is floral to depict a spring day but it doesn't compete with my photos.
The transparent white area is perfect for journaling.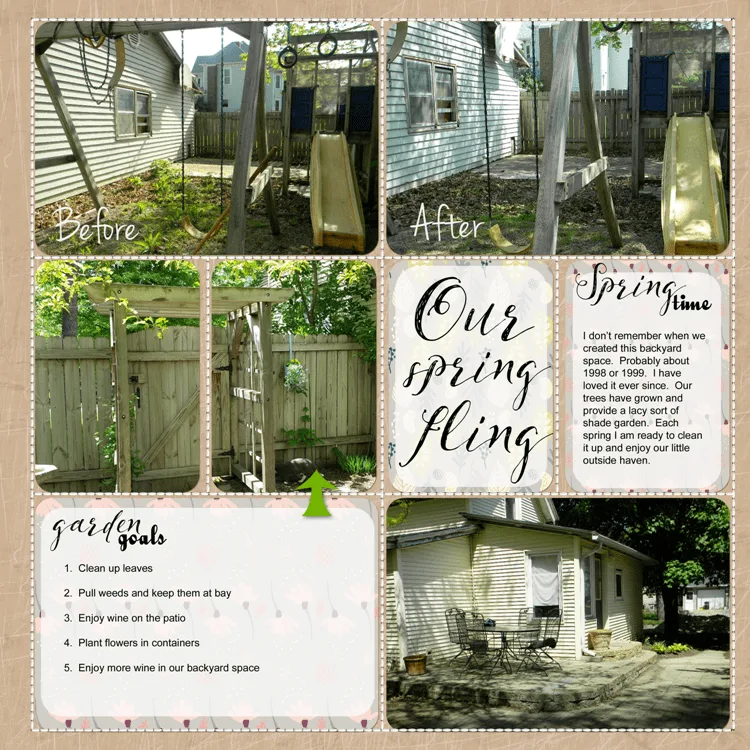 This is the right side of the double page layout.
I do love my backyard space. I need to be more diligent about pulling weeds more often It can turn into a really big job really fast. I am sure everyone has this problem.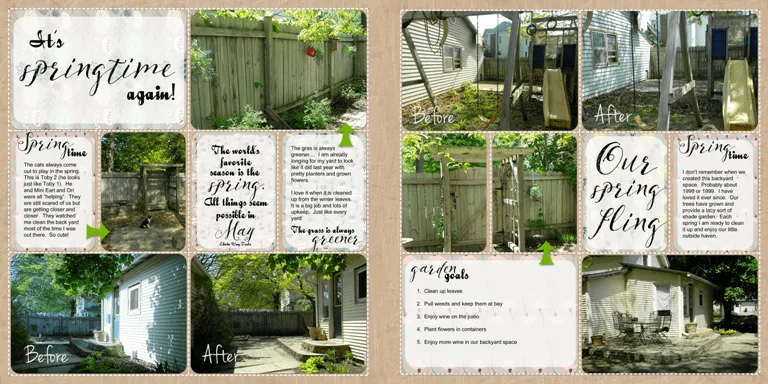 And here are the spring time pages in the double page layout. Don't they look nice? I couldn't be happier with the way they turned out.
I like a streamline, simple look to my pages. I used the Becky Higgins digital project life templates and the stitching I got from Desingerdigitals.com. I love this website. It is a great source for digital products.
If you like the Spring Time Kit you can download it by adding it to you cart below. Please visit my shop to see what other scrapping products I offer.
Thanks so much for visiting I really appreciate it. If you like this post please share with your friends! It is always fun to connect with new people.
I am sharing this post at: