I was in desperate need of some thank you cards. So I barred myself in my craft room and started rifling through the millions of scraps, stamps, ribbons and more.
I came up with a few simple ideas that I think look pretty good.
Thank You Cards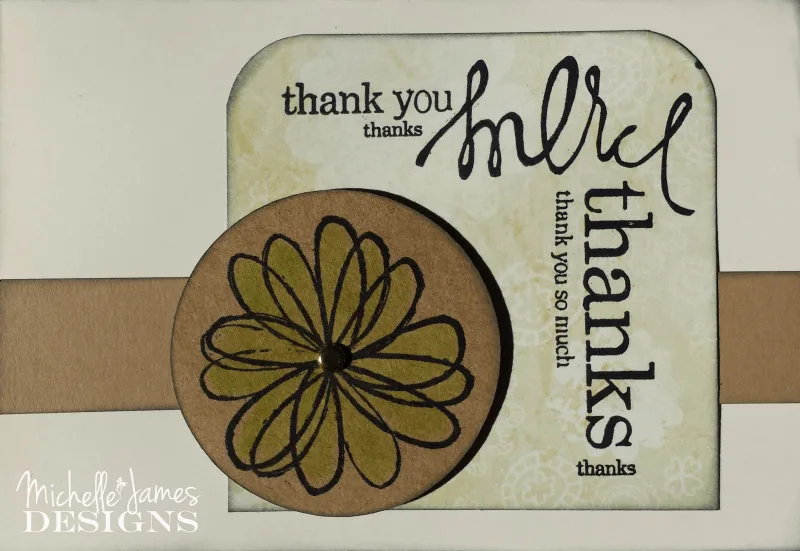 You need to know one thing about me. My stand by card/scrapbook design almost always include a strip with a thing. That is what I call it. A couple of these cards are no exception but they turned out great anyway.
This is one of my favorites. It is a small card just under 5 x 3.5 so it fits in a bar 4 envelope size. I love the corner stamps I honestly can't remember which company it is from so if you know please leave the name in the comments. These are all clear stamps. I used a brad in the center of the flower and popped up the circle using some mounting tape. The kraft paper and patterned paper are all on top of a cream colored card stock. It is small, but I do love it.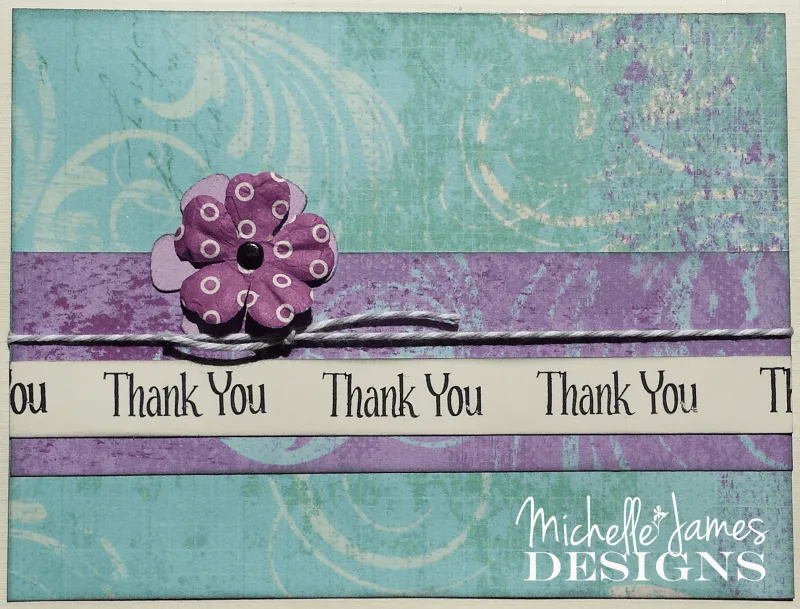 On this card I used Quick Quotes paper which I absolutely love and another clear stamp. I love using baker's twine on cards because it is not big and bulky and it is easy to work with.
I usually try really hard to use flower embellishments then end up taking them off the card. There is just something about them and I am not sure what it is. But, in this case I love the flowers. The bottom one is a made from card stock on my Cricut. I keep a little container of pre-cut shapes in my craft room so I don't have the set up the Cricut for just one cut. Of course they needed a brad in the center. Another one of my go-to design choices. LOL!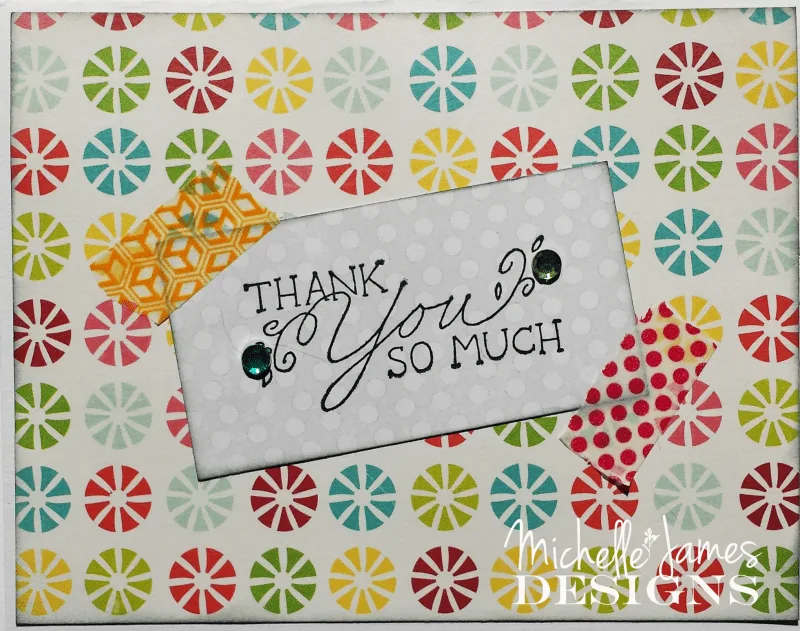 And my last card to show you today is a bright, colorful one that I could not resist. I love to make a fun, colorful card. Both of these patterned papers were part of my scrap pile. I have a lot of Washi tape but I don't find myself using it as much as I should. So, I grabbed my stash and matched up a couple of good colors. The thank you stamp is a Hero Arts wooden stamp and I used a couple of rhinestones too.
Isn't it just a fun, little card?
My Favorite Adhesives
There are four adhesive products that I absolutely cannot live without.
1. Beacon Fabri-Tac
A clear liquid glue that is perfect for paper crafting even though it is called Fabri-Tac. When I first opened my store my friend Barb came to class each Thursday. One evening she brought a bottle of glue in and said I could have it. It was the Fabri-tac. She had used it on her son's cub scout uniform to stick on his patches he had earned. During the meeting the patches were popping off and he was having to catch them as they fell. So, needless to say, I think it works better on paper then it does on fabric. (In my opinion)
2. Tombow Permanent Dot Roller
3. Mounting tape (preferably 3M Brand) &
4. Mini glue dots.
What are your favorite adhesives and do you have a card stash ready for emergencies?
I am sharing this post at:
Thursday Favorite Things Blog Hop