Hi there! I have a really easy craft for you today. These are cute vintage door knob photo holders that you can make easily and quickly (except for the dry time). They aren't really vintage door knobs but they look like it and I knew just the place to get them.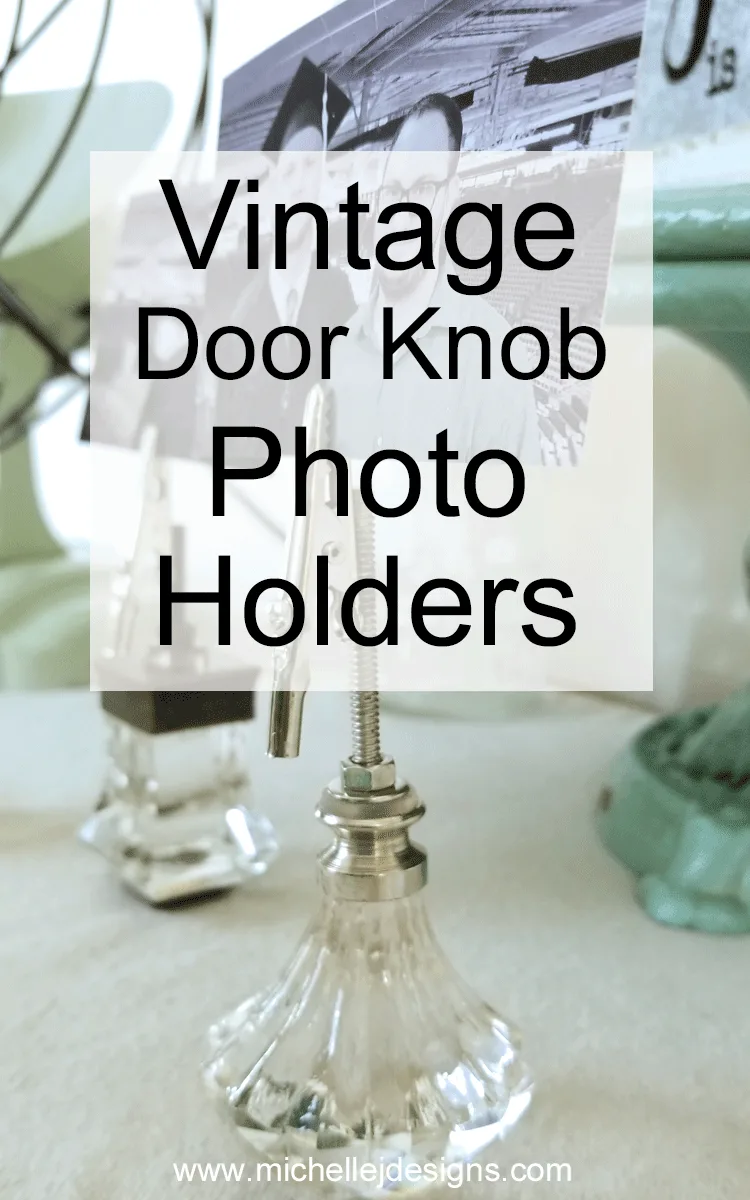 Photo Holders Using Vintage Door Knobs
This post may contain affiliate links for your convenience. You can read my full disclosure here.
Materials Needed:
Vintage looking door knobs – I got mine at Hobby Lobby. I love these things.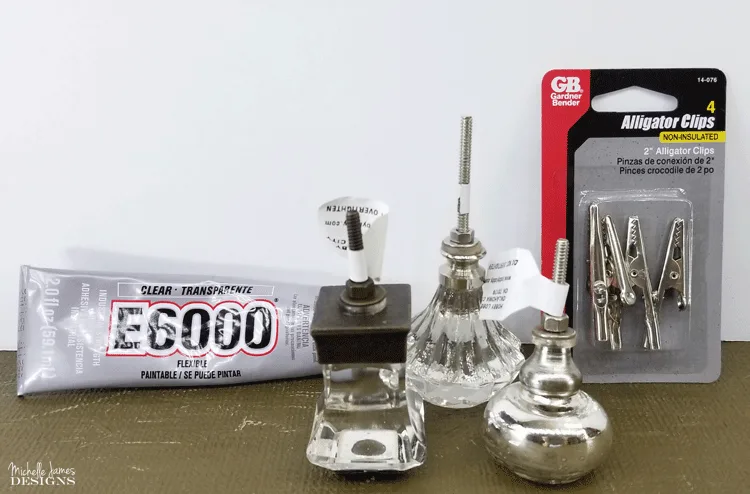 Getting Started
All we are doing is adhering an alligator clip to the side of the door knob screw that sticks out from the bottom.
Decide how high or low you want your clip, add some E6000 glue to the side of the clip and glue to the side of the door knob screw. One thing I noticed with my knobs was that they tend to tilt one way or another. Even if just the slightest tilt can drive you crazy. I wanted the tilt to lean toward the back after I added the knob so I was careful to add it on the right "side" of the screw to make this happen.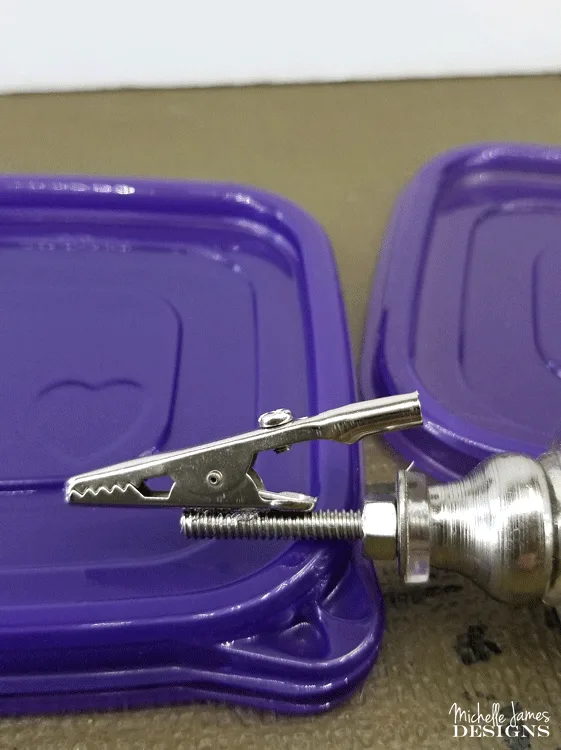 Once the clip is glued on it will want to slide. They are slippery little buggers. You can see it in the video below. Keep watching it for the first few minutes to make sure the clip doesn't move around. Prop it up on its side to dry. Let it dry overnight.
Once it is dry squeeze the clip and add in a photo or printable or whatever you like. These are so easy and they look so nice when they are finished.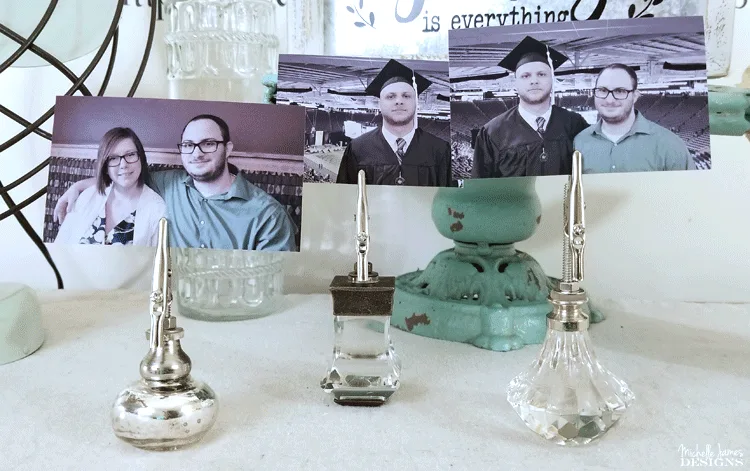 I printed some photos of the kids when we were at Brian's graduation. I love how they look.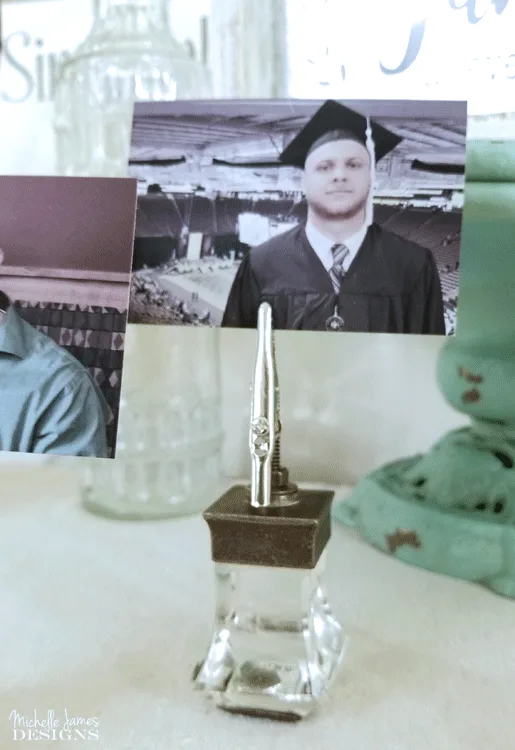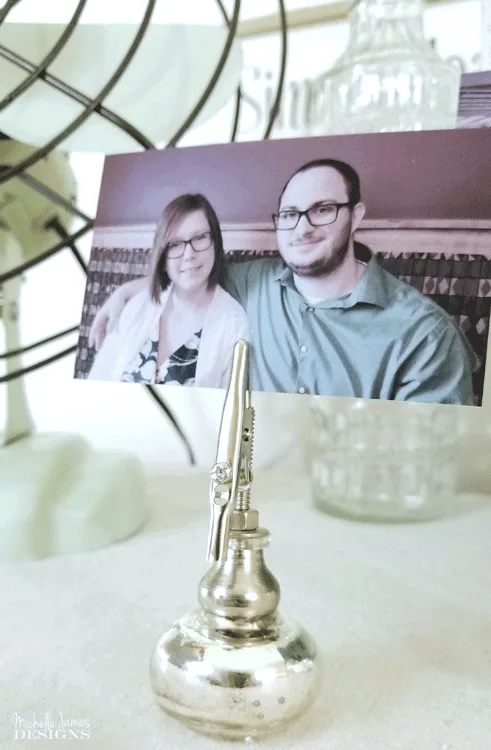 These could be a lot of fun at weddings, graduations and other events as part of a centerpiece or something. There are so many knobs to choose from and at Hobby Lobby there are so many fun knobs. You just have to be sure the one you choose is flat on the face so can sit it down nicely.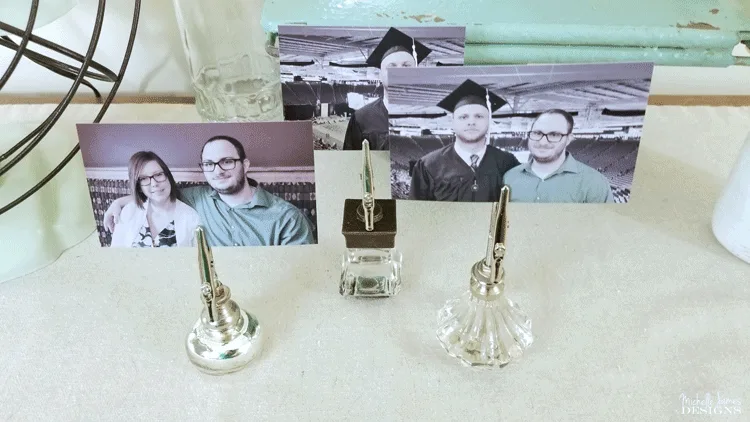 What do you think?
Here is a short video showing the making of these guys! Enjoy and don't forget to subscribe to my You Tube Channel!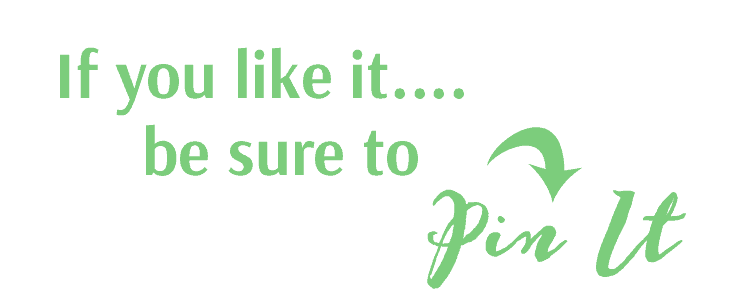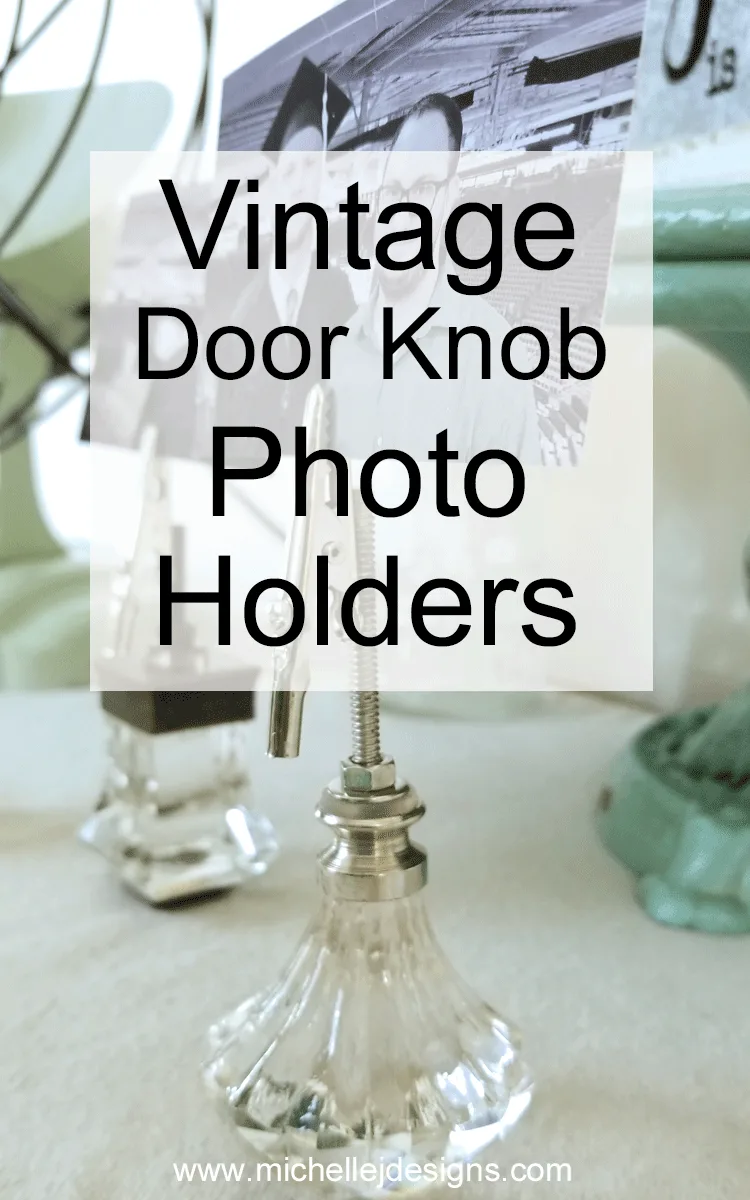 Thanks for stopping by today. For more ideas and inspiration, check out these project galleries: