It's my favorite day of the month again! Woot Woot! It's time for the Thrift Store Challenge. This month I have brought a vintage style fan back to life. I am excited to show you how easy this fan went from rusty and old to pretty and useful! Last month I made over a fun vintage bathroom scale.
I love working with metal. I have a lot of projects that I makeover that involve metal. It brings a nice industrial or farmhouse look to your decor that wood just can't do. And the projects I have made over look so nice when I am done.
If you love DIY metal projects you can click here to find more metal crafts inspiration!

Thrift Store Challenge


The Rules:
Meet the Hosts
Make sure you follow our board on Pinterest for more upcycled decor inspiration!
Vintage Style Fan
Peggy gave me this vintage style fan as a gift a couple of years ago. I am not sure why it sat in my garage for so long. I really was excited. You know how that goes, right?
This post may contain affiliate links for your convenience. You can read my full disclosure here.
Materials Needed:
Vintage Style Fan
Various tools to take it apart. I used a screwdriver and a pair of pliers and a wrench
Two colors of spray paint – Be sure to use a paint that adheres to metal
Getting Started
This is what my vintage style fan looked like when I started.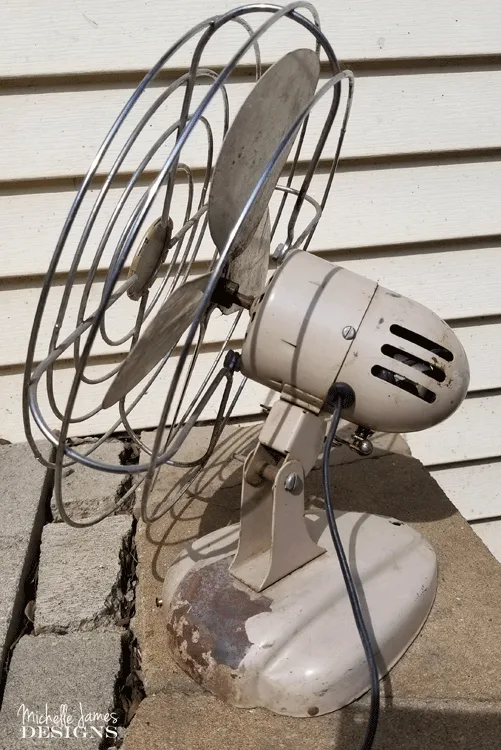 It has some rust on the front of the base and it was pretty dirty.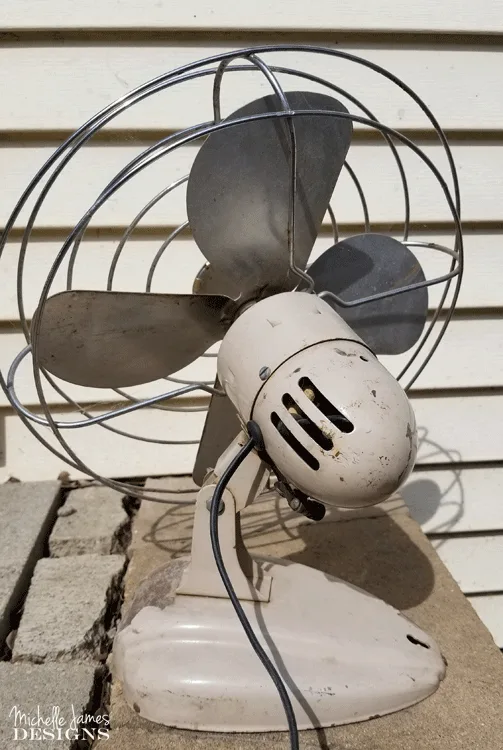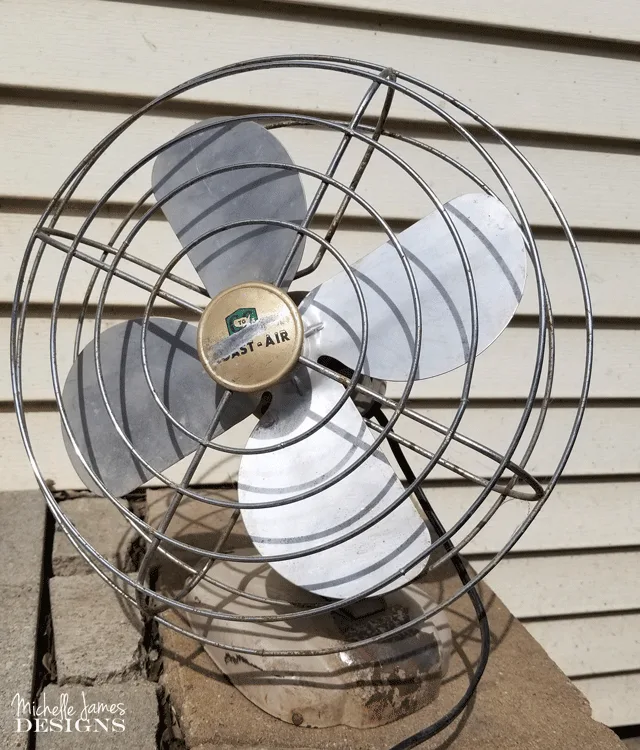 The first thing I did was take it apart for painting. I removed the cage around the blades and took the base apart from the motorized part. This makes it much easier to paint. Plus I wanted the blade cage to be a different color than the rest so taking that off was a must.
It was just a series of screws that needed to be removed. Then I cleaned the parts and gave them a light sand with the sanding block.
The rusty part on the base was sanded quite a bit to get rid of it before I painted.
Spray Painting
It was finally a nice day when I painted so I was able to head outside.
I used two large pieces of styrofoam to hold the pieces off the ground while I painted them. It worked well. I laid them all out on one piece for this photo then separated the cage for the blade before I started painting.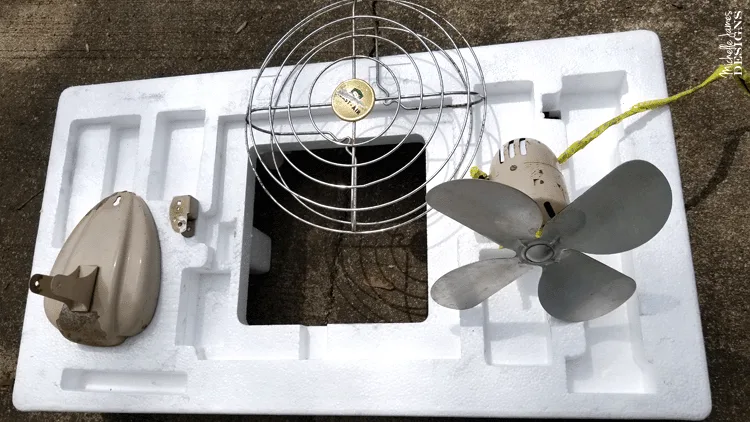 Krylon brand was my paint of choice this time. I loved this light green and was very excited to try it out.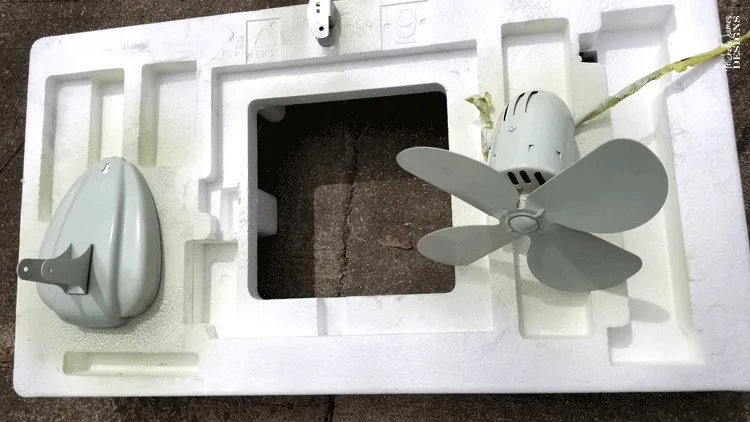 For the blade cage I wanted a darker…almost black. One of my favorite "go to" colors is the metallic oil rubbed bronze so I used it. I LOVE it.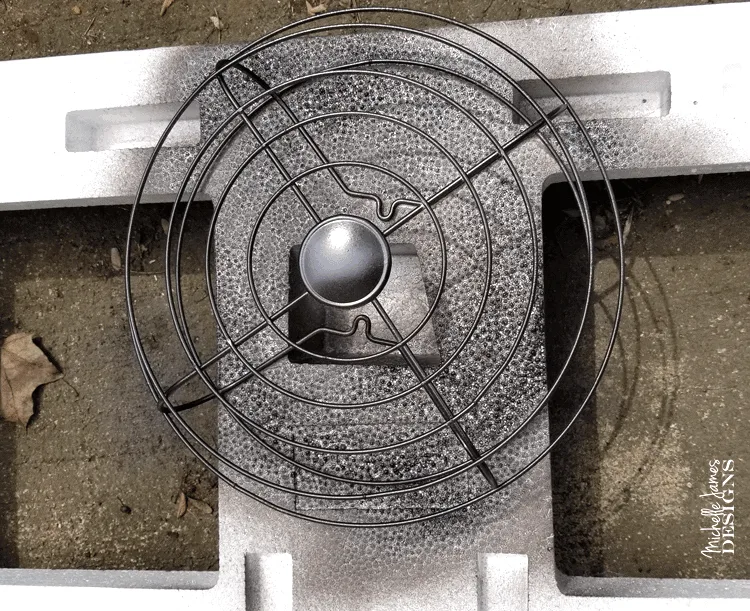 Finishing Up!
After the paint was completely dry I put it all back together and it turned out so nice. I took pics of the parts and how they were put together. I highly recommend this method if you have a terrible memory like me.
Anyway, here is the final vintage style fan. I love it!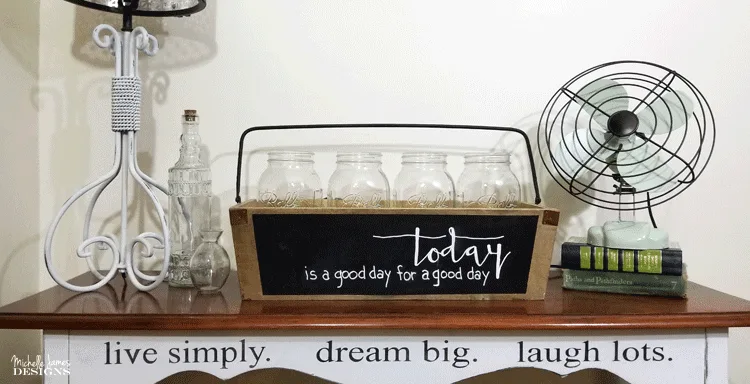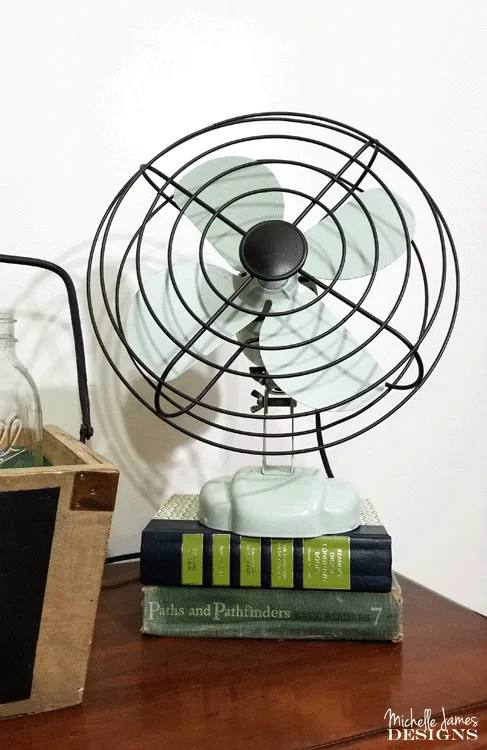 The color is fabulous…in my opinion!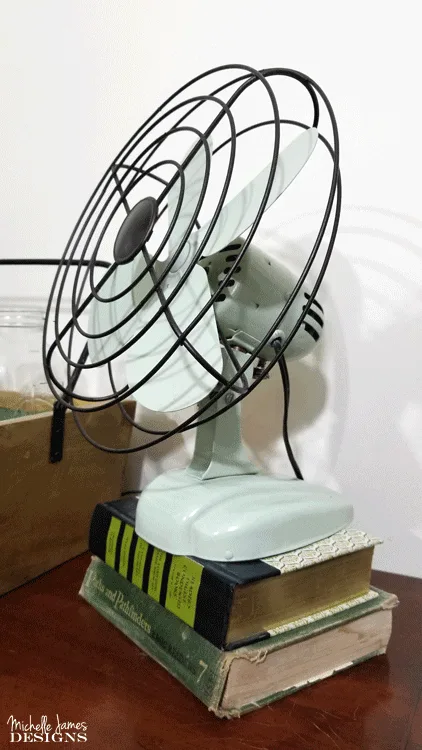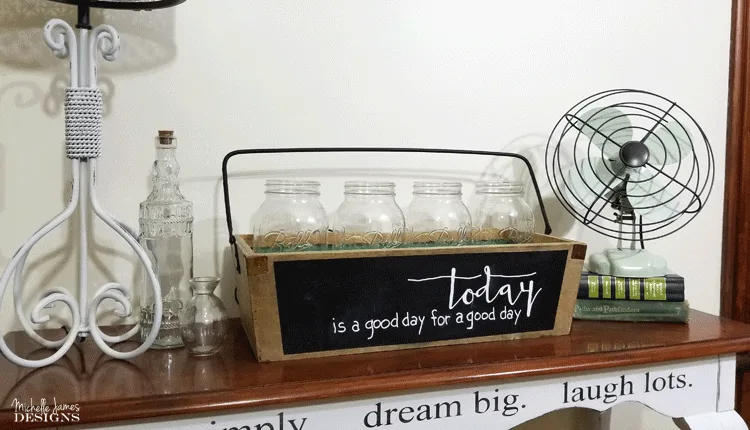 Well there you have it. My "new" vintage style fan now adds some extra style to our home. And it is useful just in time for the warm weather.
If you like this upcycle project you will probably love to check out my recycle/upcycle gallery!
It is full of fun things.
Be sure to pin it if you like it!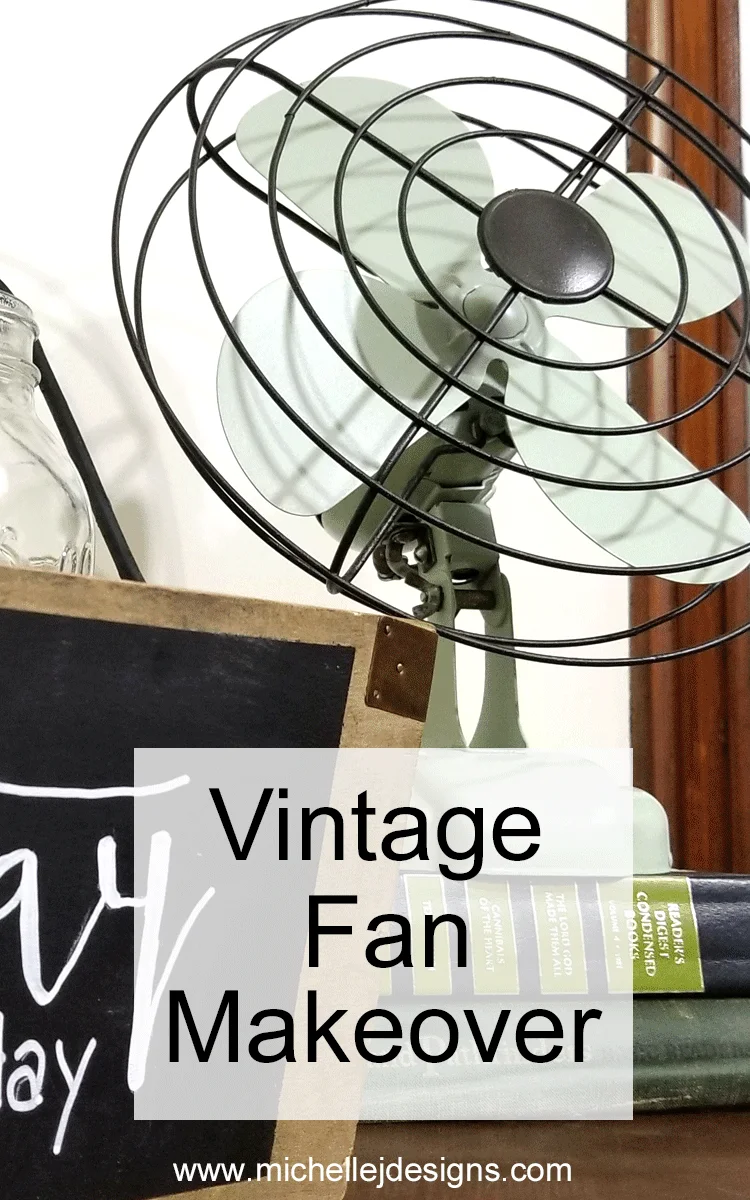 And now for more thrifty goodness!
Check out what my fellow upcyclers created below!