I don't know why I am obsessed with individual cupcake stands. They are just the cutest things ever! Have you ever thought of making your own for just a couple of dollars each? Just imagine how cute these glass cupcake stands would be at a family gathering or even a small wedding.
I just love them and want to show you how I created them. Keep reading…or just scroll down the video. LOL!
If you love having fun with glass then check out these painted glass crafts for more inspiration!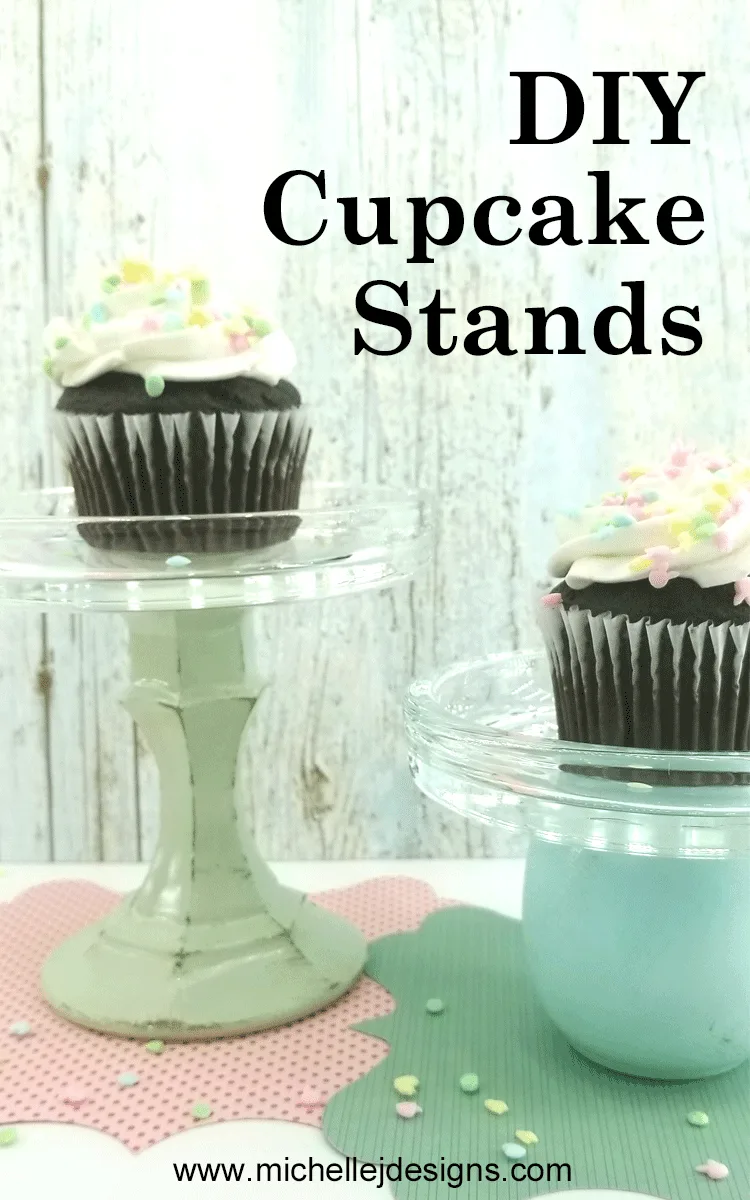 Individual Glass Cupcake Stands
This post may include affiliate links for your convenience. You can read my full disclosure here.
Materials Needed:
Glass candle holders
Sanding Block
Krylon Spray Paint – The green is Honeydew Ambrosia – Gloss and the blue is Blue Ocean Breeze – Gloss

These are from Hobby Lobby. I got them when all of their glass candle holder products were 50% off. They go on sale about every 2 – 3 weeks so watch for them. They are very budget friendly when they are half off.
Step 1:
Paint the base of your cupcake stand. I used some colors I already had in my garage. This pretty green was used on my vintage style fan and I had used the blue on my plant stand last summer. They got 2 coats of paint. Then I turned them upside down and sprayed them again.
When they were completely dry I used the sanding block to distress them a bit.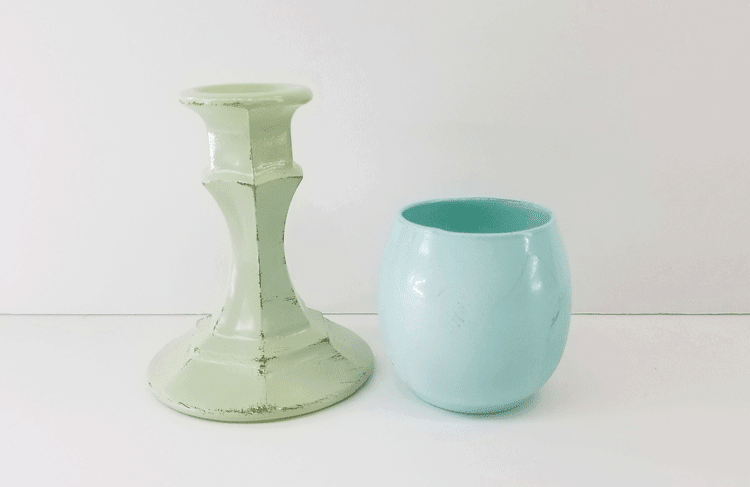 Step 2:
Add the glass top. I love the size of these and the clear glass. They have similar ones at the Dollar Tree but they have bumps on them. I used them for these fun farmhouse cupcake stands. This time I wanted a smooth surface. These were perfect.
s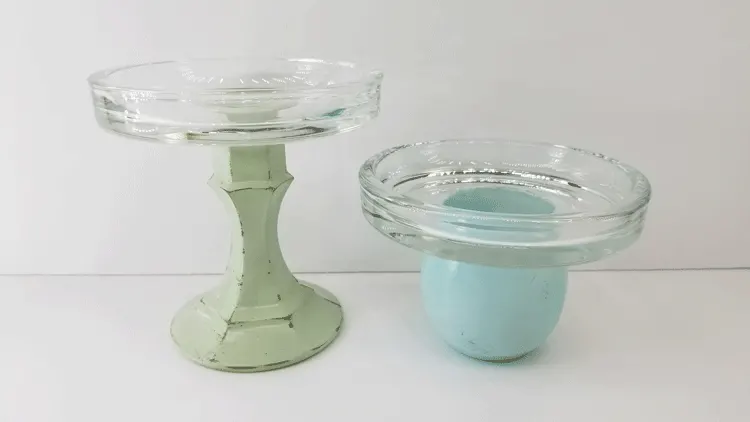 I love the way they turned out. Isn't there just something fun and cute about them?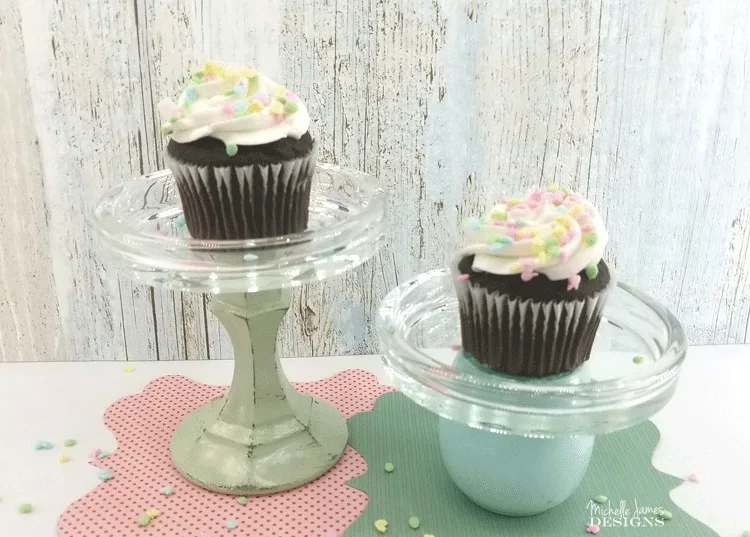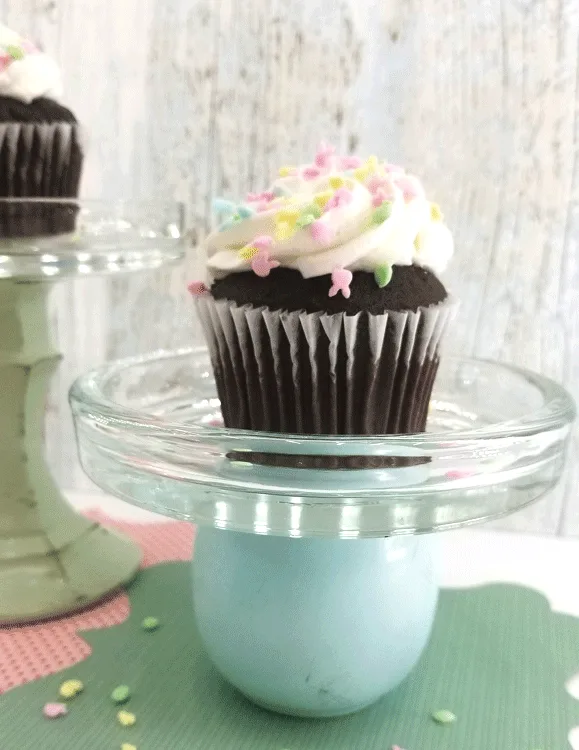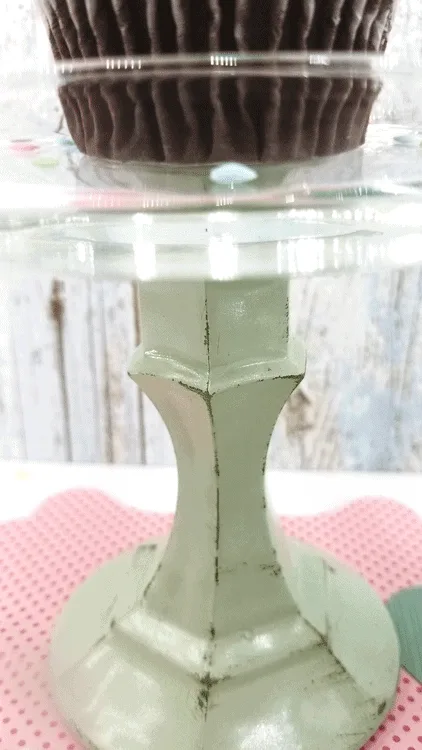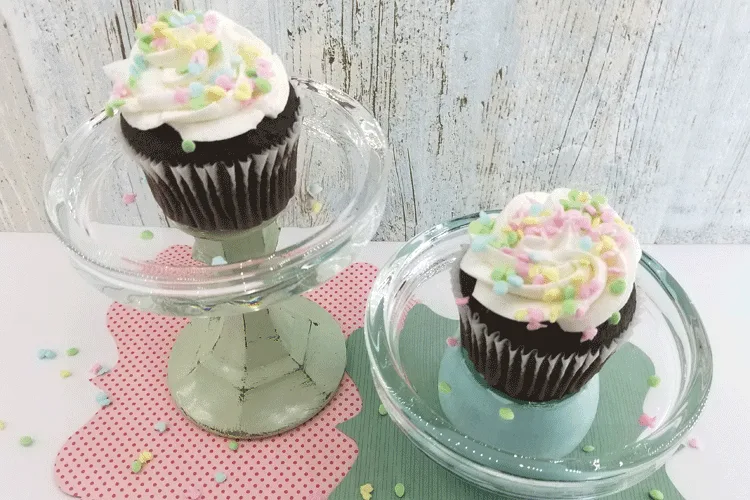 So now, not only do the cupcakes look scrumptious but the glass cupcake stands are adorable too.
There are so many ways to make these. If you don't like the idea of painting you can purchase the "bottom" parts in so many different colors, sizes, and shapes. The sky would be the limit.
Now if you are a video person, I have created a short video for making these cuties.

If you like it, don't forget to pin it!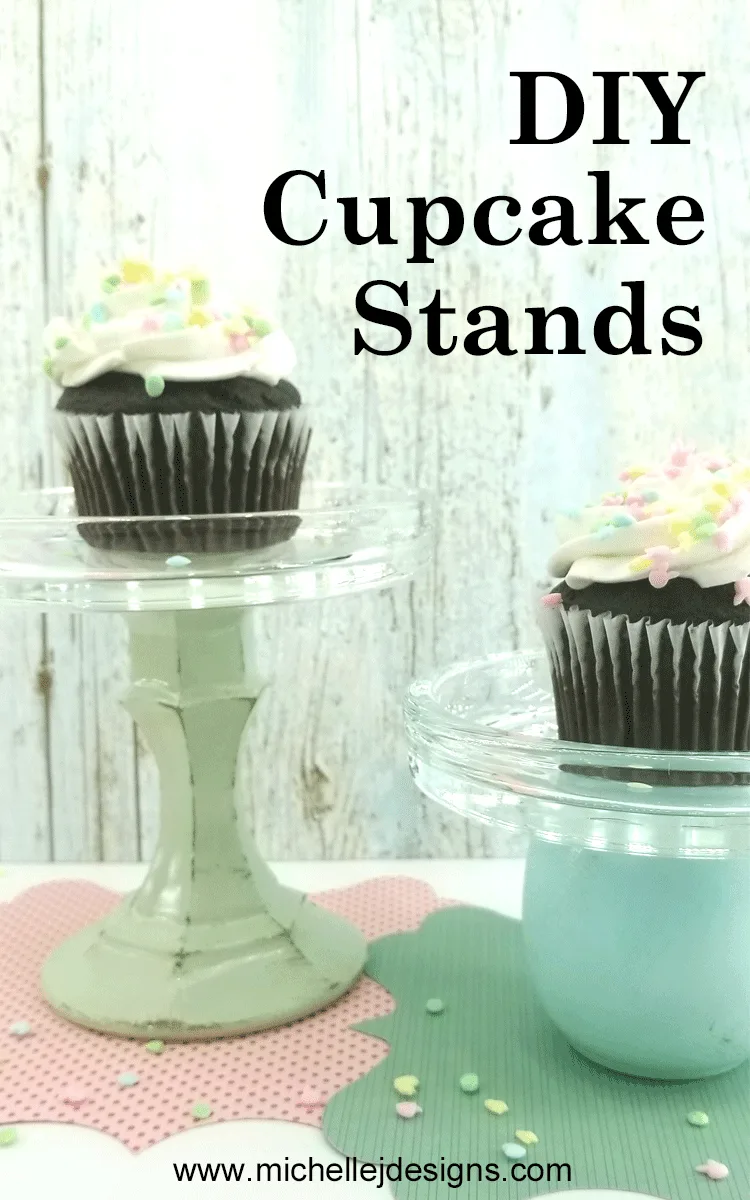 If you would like to see more of my projects and designs please check out the following links!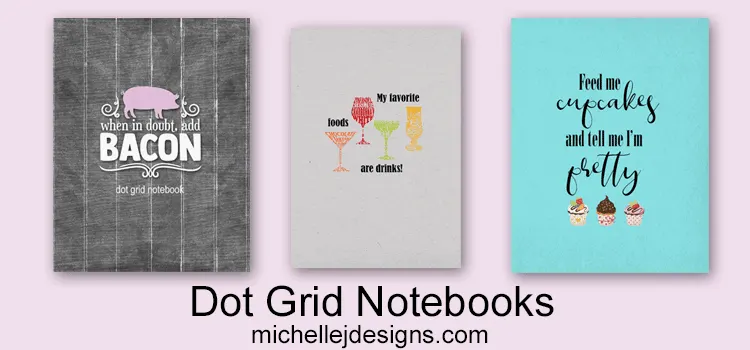 Thanks for stopping by and happy crafting,
Michelle