I love to have fun decor in my home and when it lights up that is even better. This XOXO Valentine Marquee sign is so fun and brightens my Valentine decor!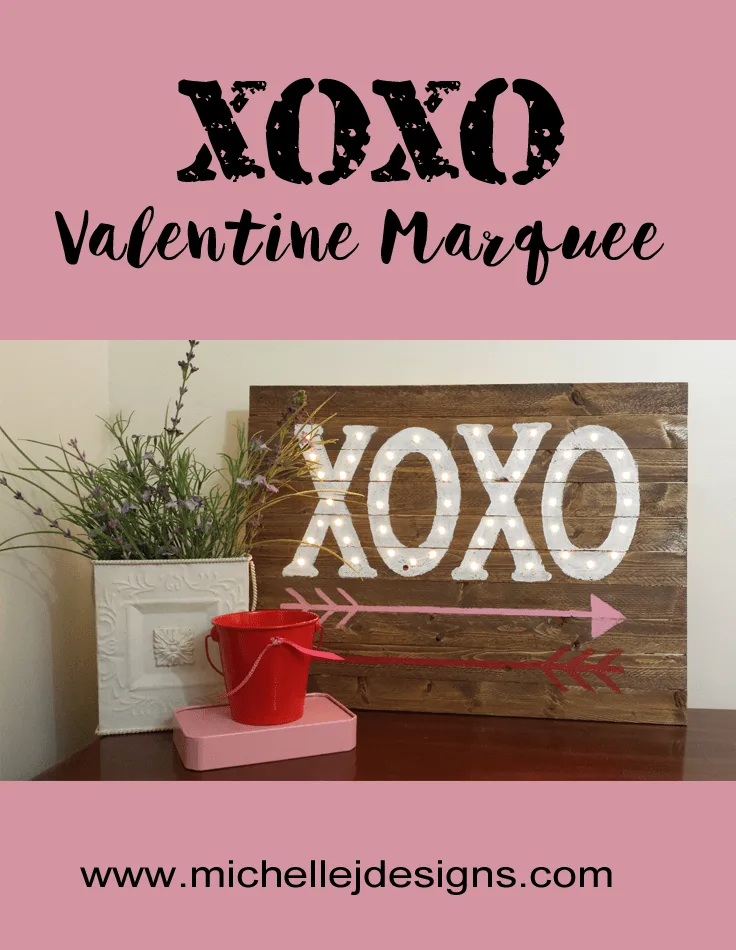 XOXO Valentine Marquee
You will love this lit up marquee sign for your Valentine or everyday home decor. It uses a strand of 50 lights and shines so pretty. The photos do not do it justice.
We started with lath boards and created a "pallet like" board that measures 15 x 20. The one in the final pictures is our sample for the class but our final design for the sign ended up with some sides to act as a frame for the boards and to help hide the cords for the lights.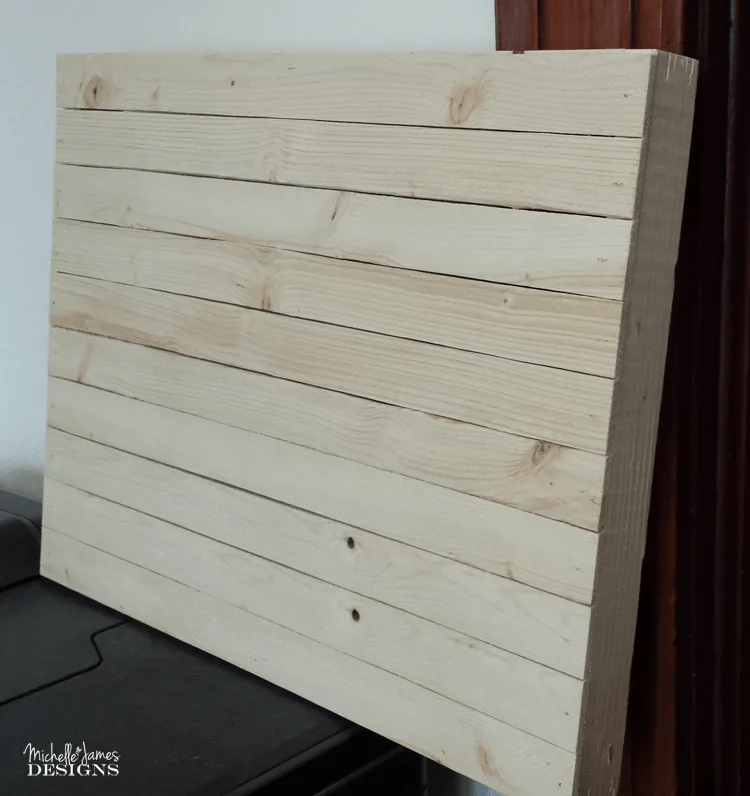 Then we stained the boards using a dark walnut stain.
I cut the letters from my Silhouette Cameo and traced the design onto the stained board using chalk.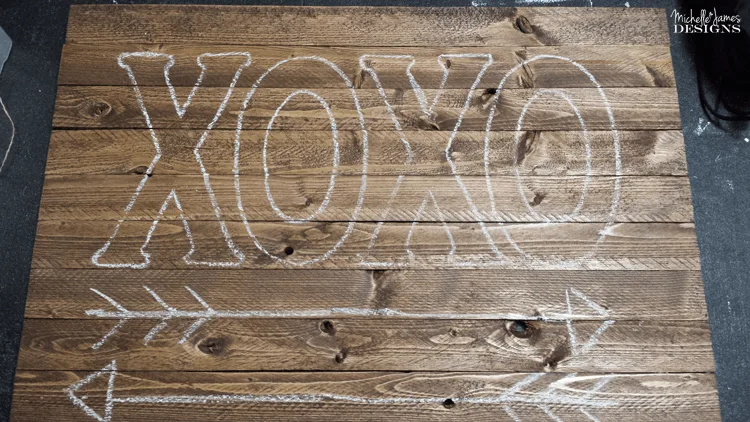 Then I used acrylic paints to paint in the letters and the arrows.
After it was painted I marked holes for the lights and Jeff drilled them for me and I used a sanding block to distress the whole thing.
This photo is from a different project but it was the same idea. We worked from the back of the piece and placed the lights into the drilled holes.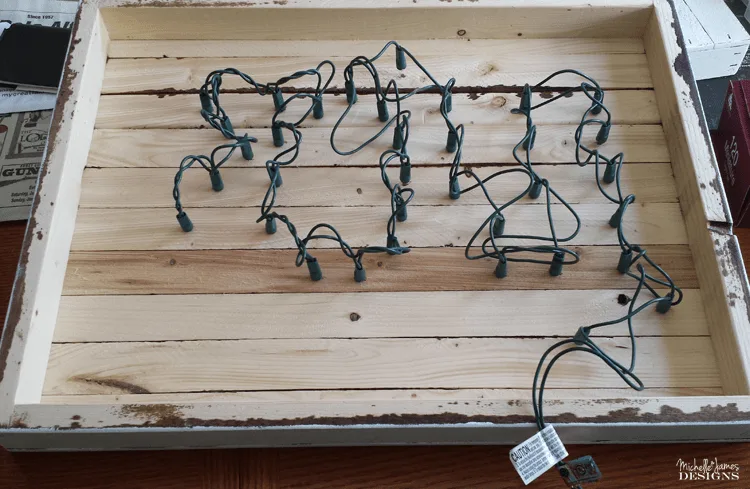 The result is a fun marquee sign without the huge expense. Everyone LOVED the sign they made in class!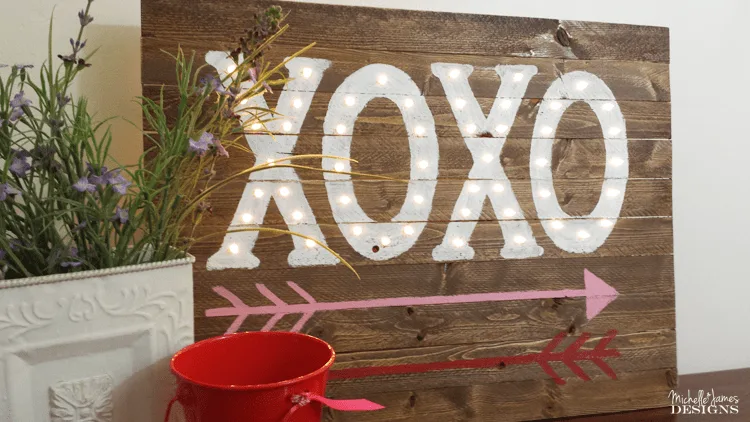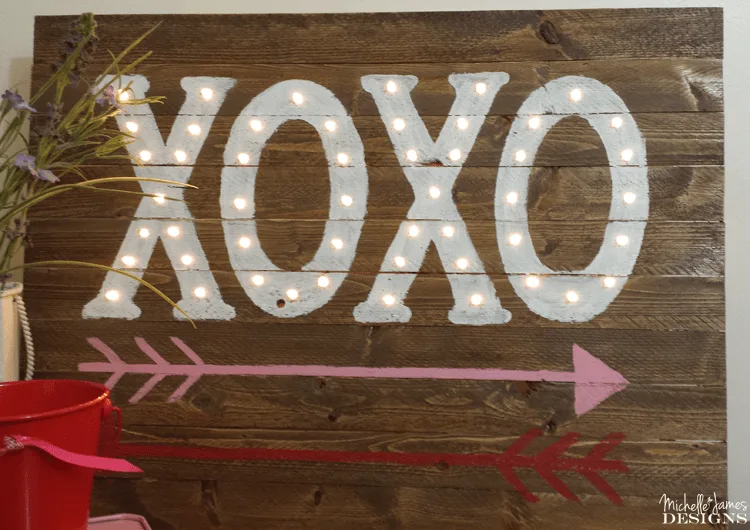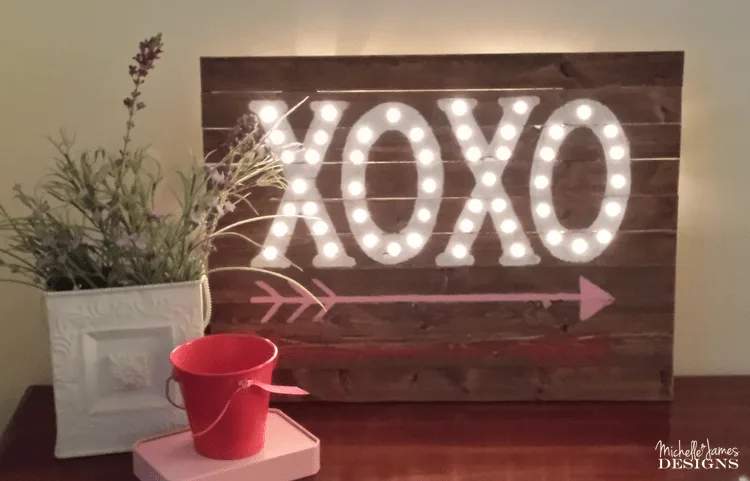 I hope you loved it too. Have a great day!