As you know I am working on a huge pantry organization re-vamp. I have been slowly working on some organization issues and my recipes are definitely in need of some work. So, today I am showing you my pantry recipe organization.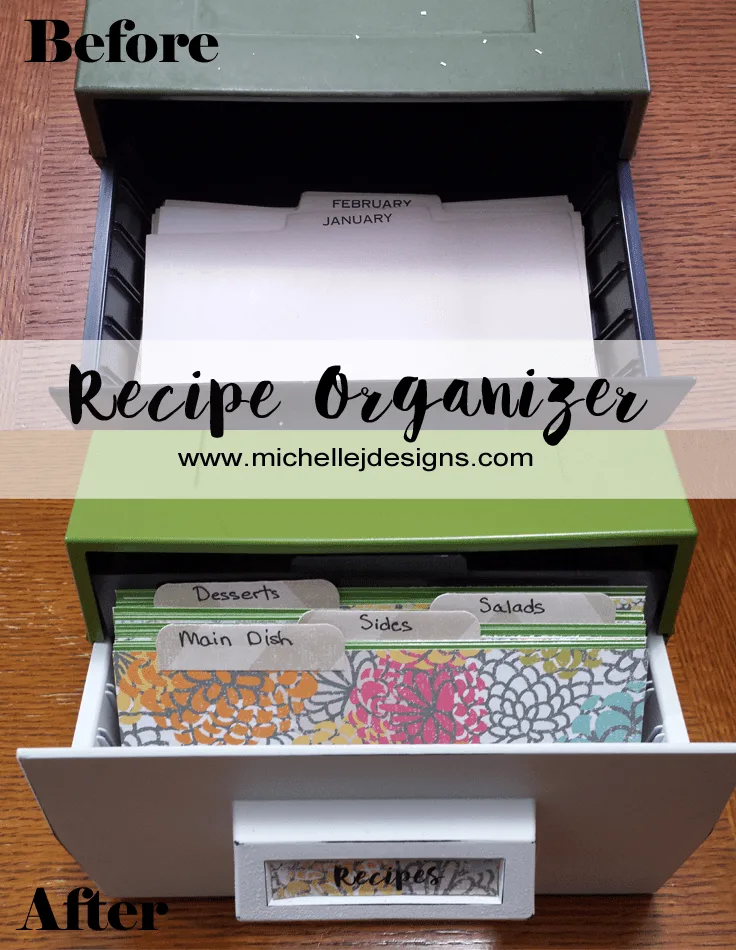 Pantry Recipe Organization
This post was first seen on Life with Lorelai but I wanted to share it with you guys as well. There is a free printable that I think you will like and want.
I found this organizer drawer at a garage sale for about .50 and I am not sure if Peggy forced me to purchase it (which she does a lot and is ALWAYS right) or if I actually grabbed it on my own. But…anyway, as usual it came in handy.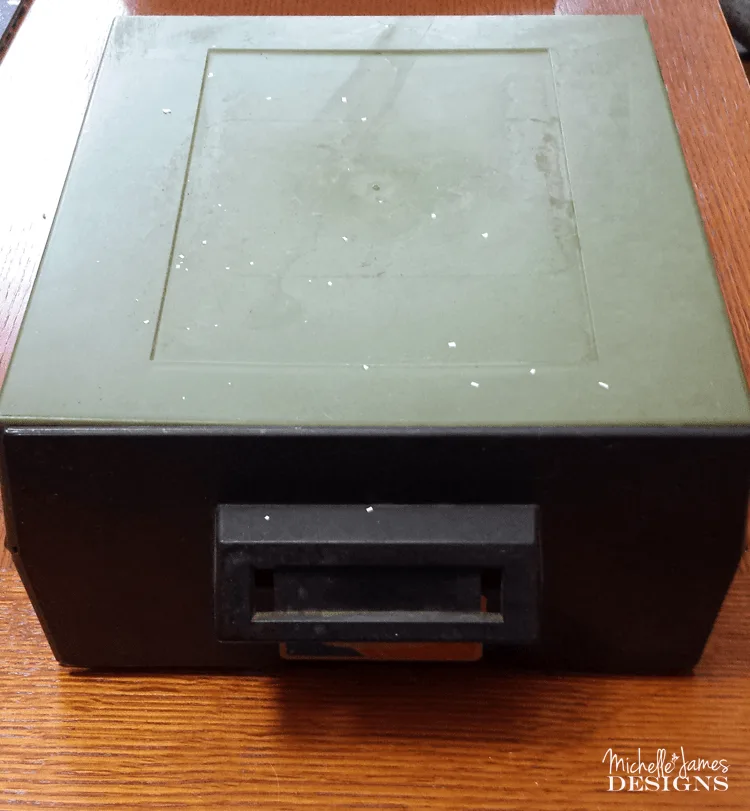 This is what it looked like before. It was pretty dirty. I gave it a good cleaning then took it out for a spray paint. I have to say I thought I saw it smile!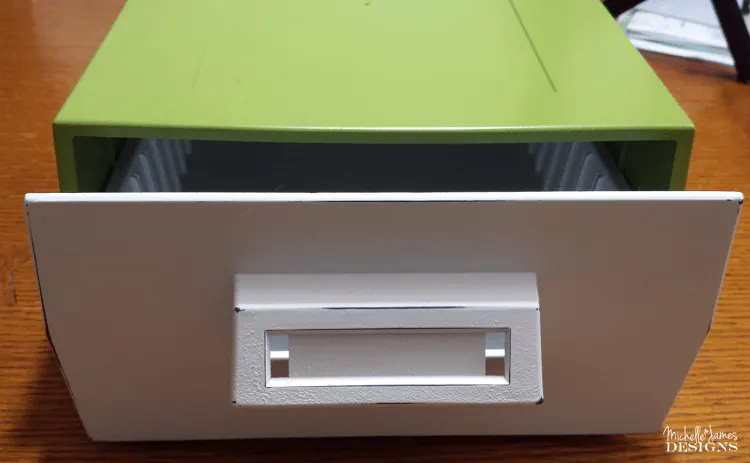 Much better right?
It came with some file dividers so I used those grungy things as a pattern for my new recipe cards.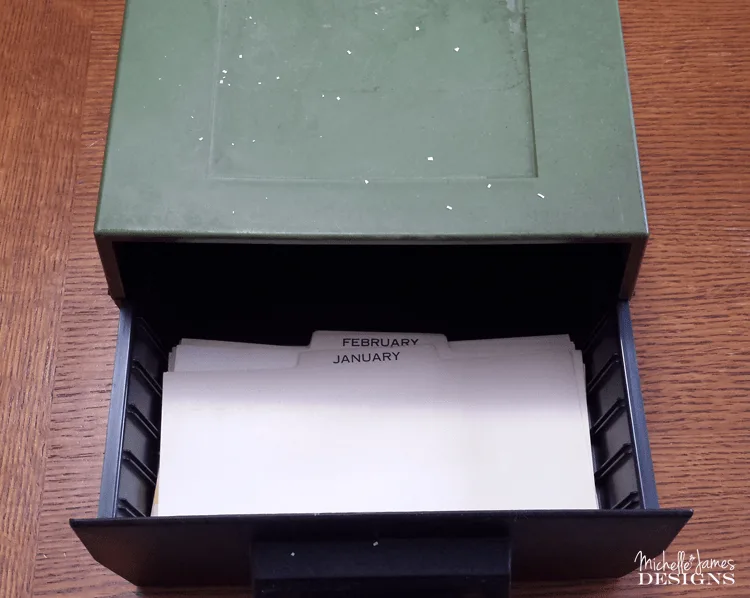 I have used an affiliate link below. if you click on the link and make a purchase I will receive a small commission at no extra charge to you. This helps me to keep my blog running! You can see my full disclosure here.
I used Photoshop Elements and created a recipe card and placed three on a page. I printed 10 sheets so I would have 30 cards to start. I can always print more.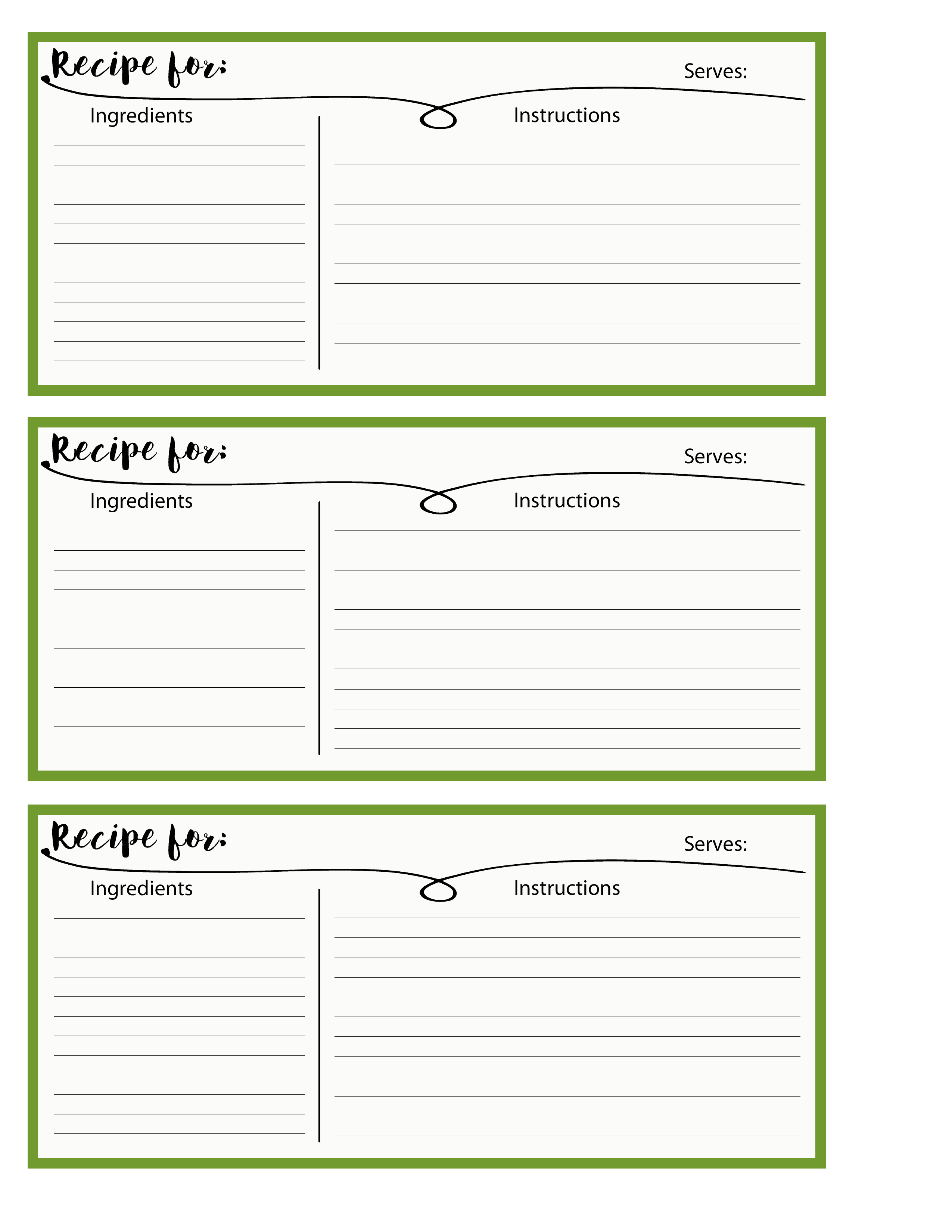 Now I know this size isn't going to work for everyone so I created the same thing in a 4 x 6. This will fit in an album or a photo box which can be decorated to house your recipes. It also has three to a page for printing. You can download these files at the end of this post!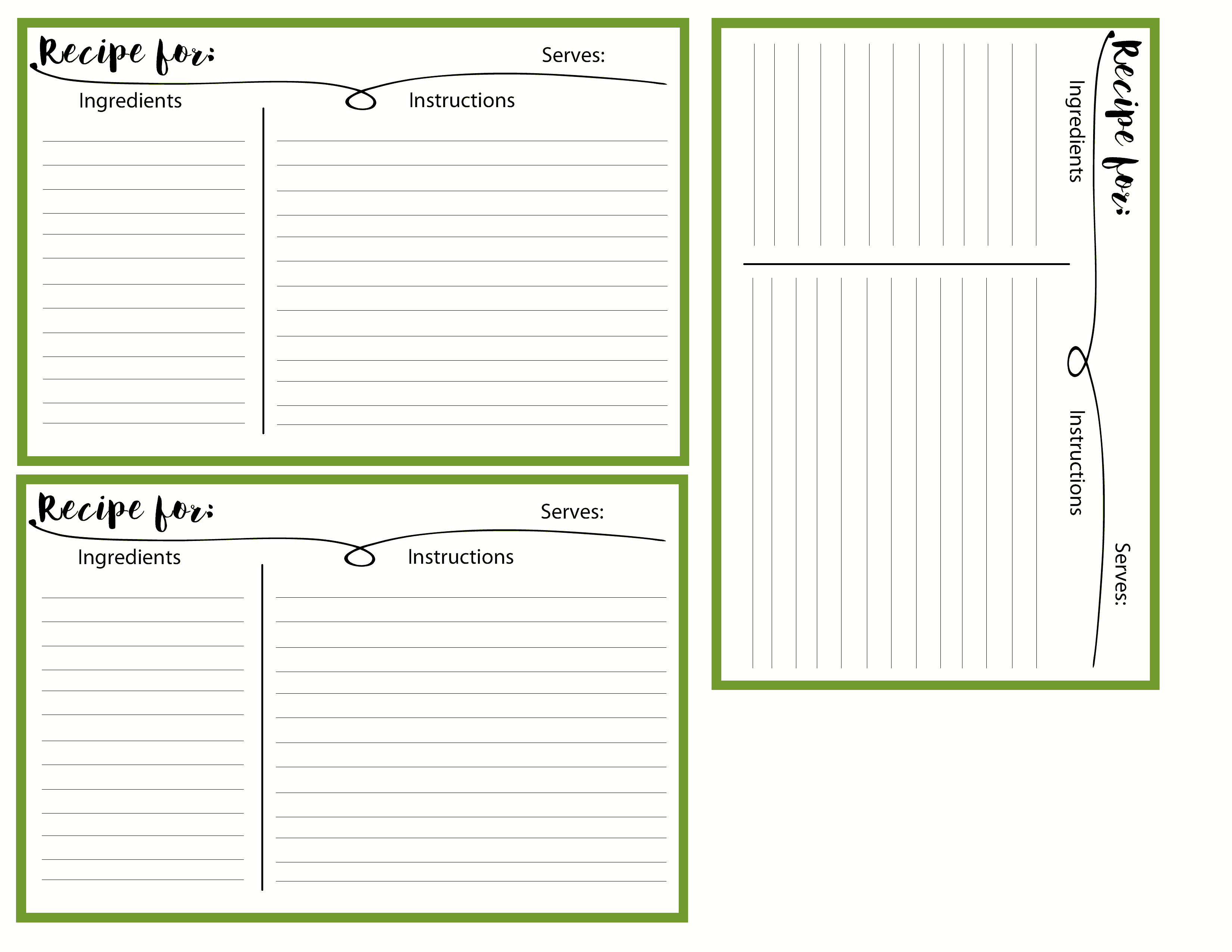 After I created the cards I wanted some divider sheets so I found some fun scrapbook paper and created dividers for Main Dish, Sides, Salads, and Desserts. Maybe I should move desserts to the front. Anyway, I thought they turned out nice.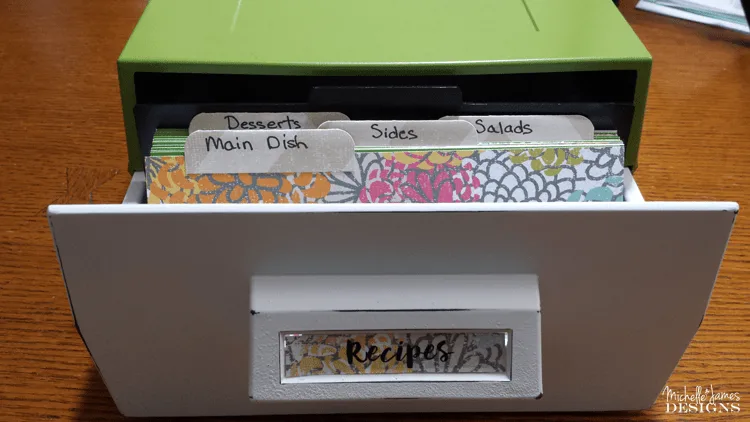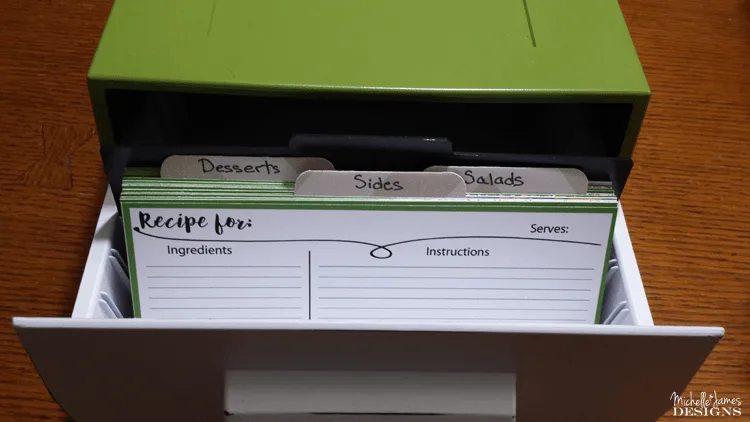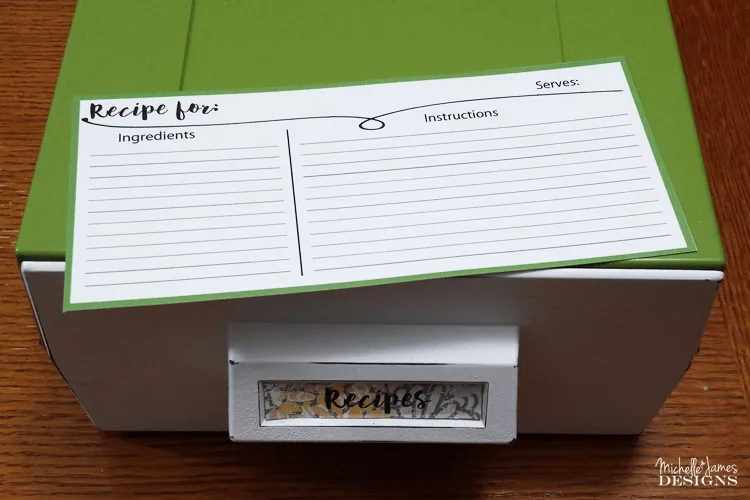 What do you think? I love it and can't wait til I can actually see it in my pantry. Right now it just blends in. Don't forget to download the recipe cards by clicking on the link below.
Next week I hope to be back to show you my new box storage solutions for some of my pantry items.
Thanks for stopping by!