Hi! Are you excited about the new year?? This is the time for new beginnings and starting things off right for a perfect new year. I love planners. I started designing and creating planners for Amazon last year and this year I have created more. These 2020 weekly and monthly planners will get you organized and started out in the right direction.
There are two different interior layouts this year and I can't wait to show them to you.
Both layouts include monthly and weekly calendars but I have expanded them to include more each month to help you with brainstorming, habit tracking, monthly budget and meal plans.
Keep reading to see the details!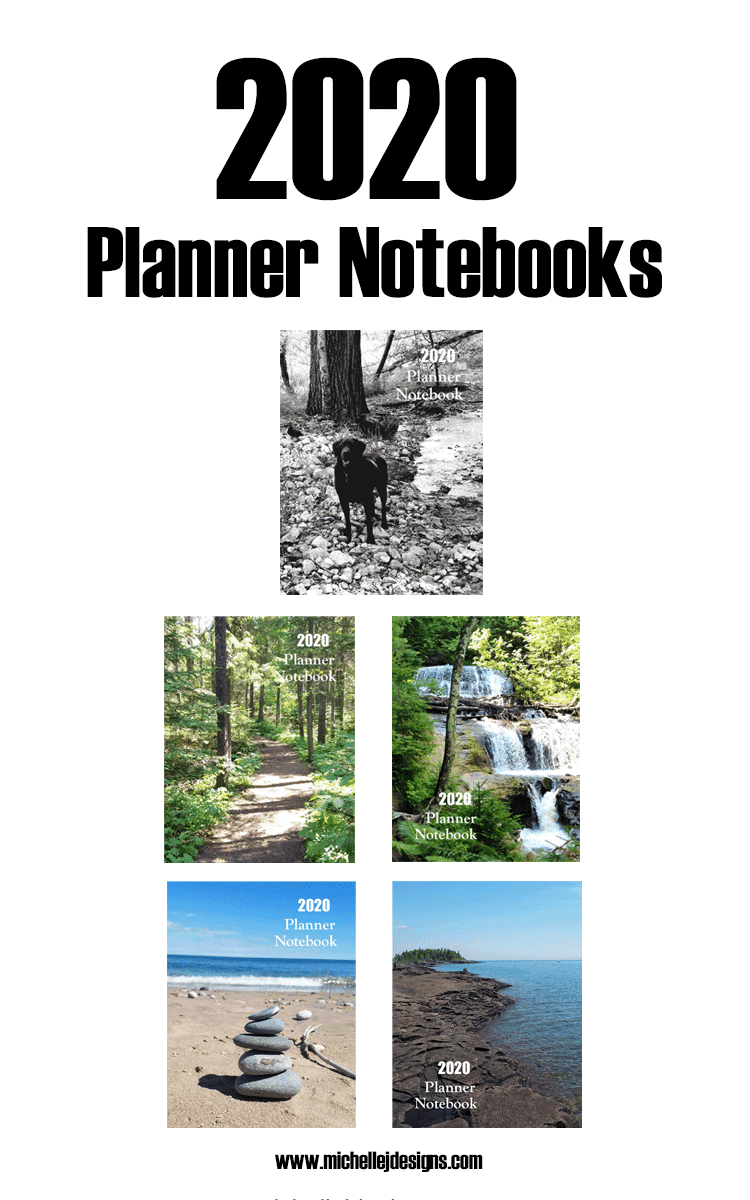 2020 Weekly and Monthly Planners
I love creating these and this year I wanted to add some extra pages to each month to expand from just the calendar. As I mentioned above I created two different planners this year.
The first planner includes:
2020 and 2021 annual calendars
Monthly calendars
Weekly planning pages
Vision board page for each month
Brain dump page for each month
Habit tracker page for each month
Dot grid pages at the end of each month
You may or may not have heard of some of these so below are examples of some of these pages. The calendar, planning pages and dot grid pages are pretty common but the following pages may be a little different for a planner.
Vision Board Sheet
Vision boards are very popular and important for creating a vision for what you want in certain areas of your life. You can add pictures, drawings, lists or whatever makes you see your vision. I added it at the beginning of the month so you can look at it each day. This helps to not lose track of your goals and/or dreams for this month.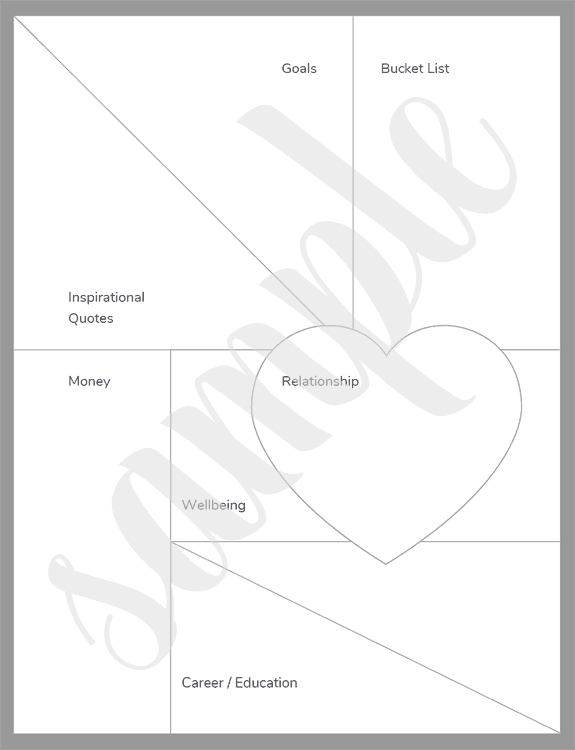 Brain Dump Page
This is very helpful for brainstorming ideas. As a blogger and designer I am always looking to write down ideas that come to me for projects, books, t-shirts, SVG file designs and more. This is the place to brainstorm and hone into the ideas I want to create, things that are under control and I can stop stressing over and even a grocery or supply list.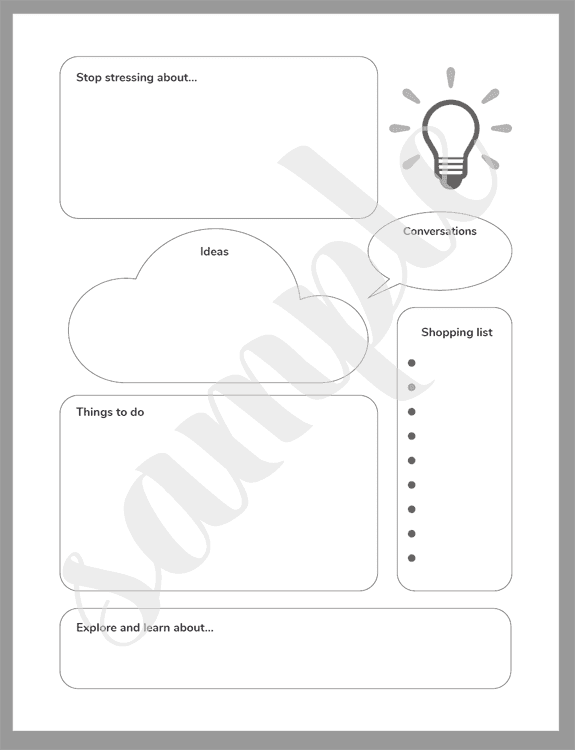 Habit Tracker Sheet
It takes 30 days to create a habit right? This sheet helps to keep track of the habits you are trying to create. So, for example if your goal is to drink 8 glasses of water each day you would write that at the top then mark off each day during the month that you drink the water. If you do it every day you will have developed a habit by the end of the month.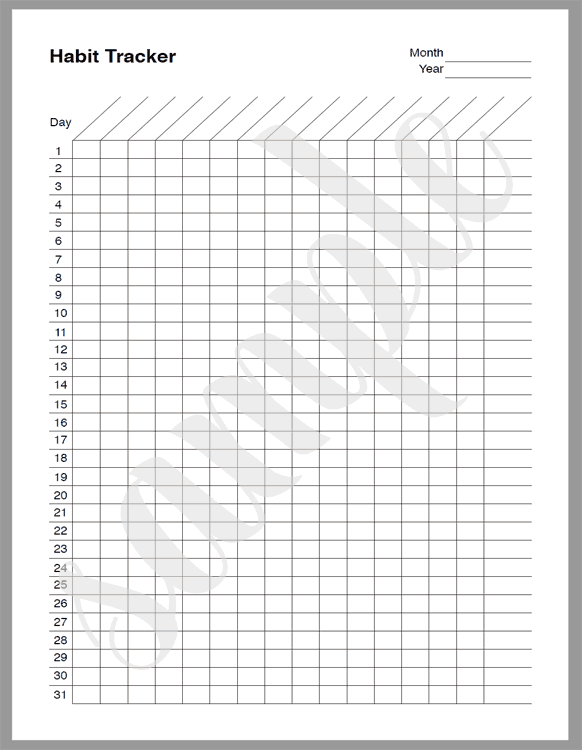 The second planner notebook design includes:
2020 and 2021 annual calendars
Monthly calendars
Weekly planning pages
Monthly Budget sheet
Weekly meal plan sheet
Dot grid sheets at the end of each month
In this planner the monthly budget sheet and the weekly meal plan sheets are easy to use and very helpful for each month/week.
Monthly Budget Sheet
So budgets are a great tool but they are always changing based upon the month and what is going on. I have included one of these sheets for each month so you can plan for different expenses and keep good records.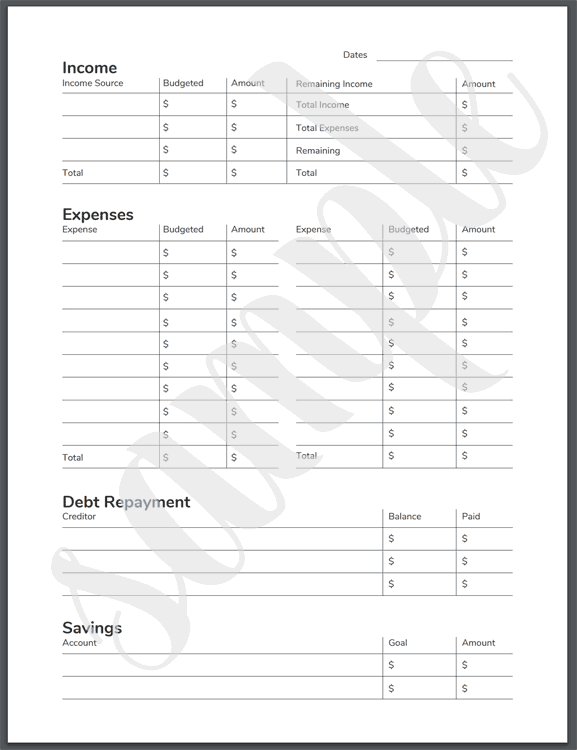 Meal Planning Sheet
Meal planning just makes sense plus you feel very organized and ready for the week if your meals are planned out. Prepping meals for the week is a entirely different thing. Even if you don't do a full meal prep you can still have meals planned out for the week so you don't end up going out to eat on a whim and blow the budget. Jeff and I have done this more times then I can count.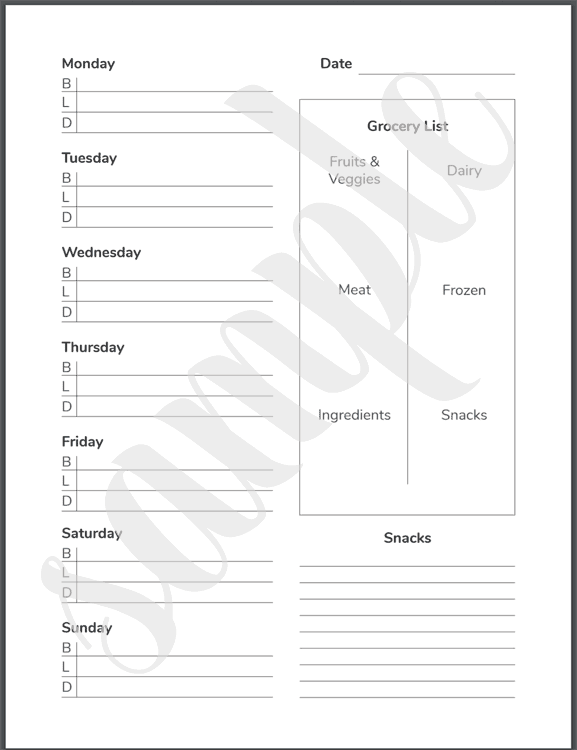 Now that we have gone over parts of the interiors lets take a look at the covers. This is the gallery of all of the 2020 planner notebooks. There are two pictures for each cover because of the two different interiors.
If you click on the photo you will be taken to the listing on Amazon for all of the details.
I hope you like the planners and have clicked a bunch of your favorites!
Thanks so much for stopping by!
Michelle