4th of July Wine Bottle Labels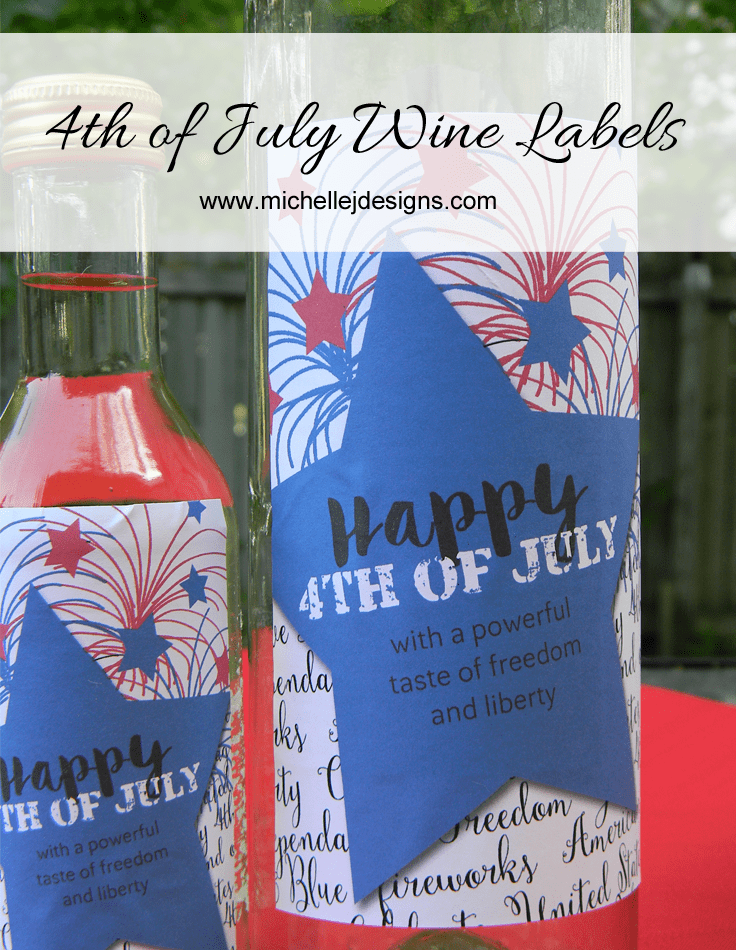 I thought I would do another wine label printable.  The last one was very popular and I may as well stick with it.  I decided since there was a fun holiday coming up here in the USA I would continue my 4th of July theme and make some 4th of July wine bottle labels.  What do you think?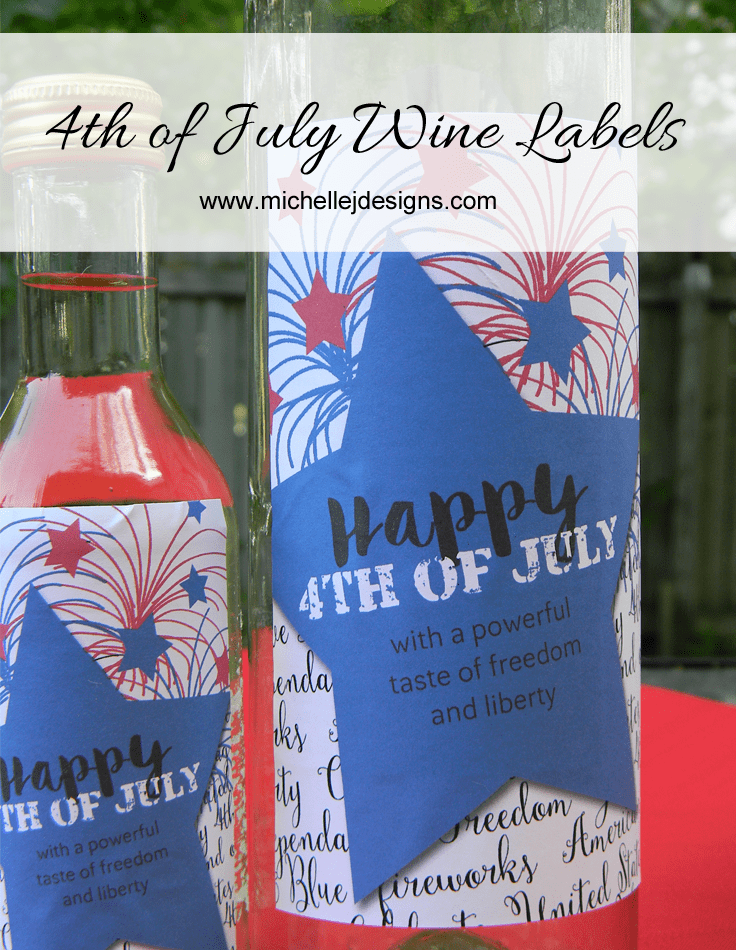 4th of July Wine Bottle Labels
These are along the same lines of the Happy Birthday and Anniversary labels I made earlier but with a holiday twist.  I did not add a year or anything so if you keep the download you can re-use it over and over, year to year.
This time I added the small wine bottle label as well as the regular sized bottle.  So the print page will look like this.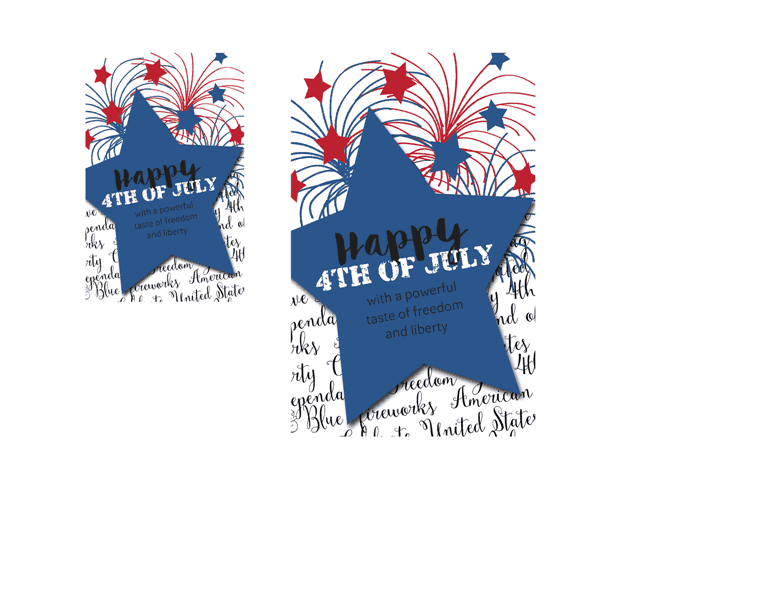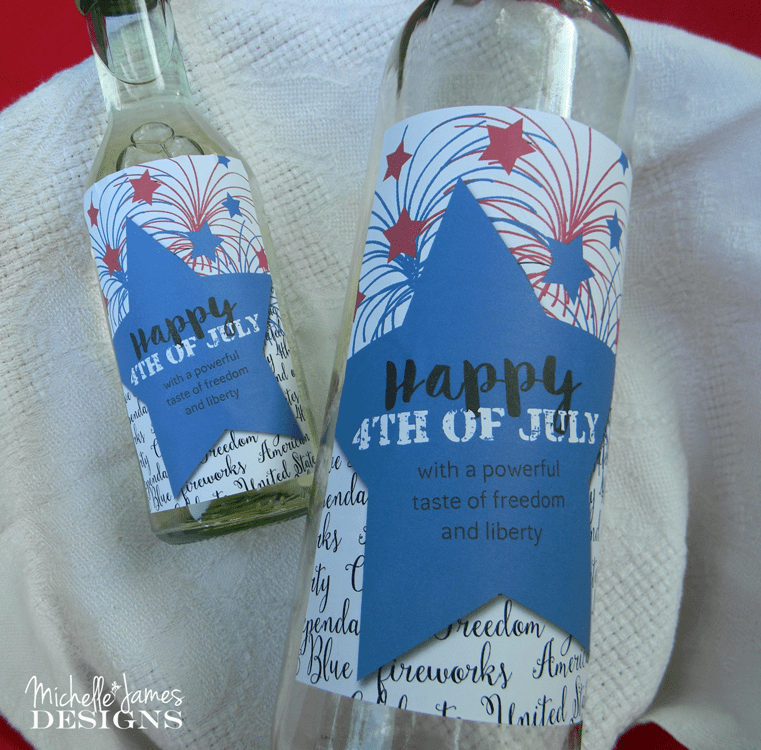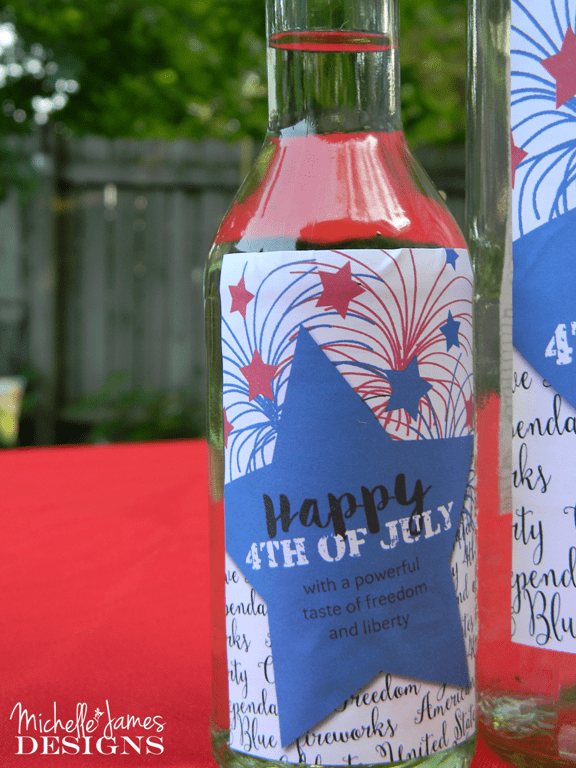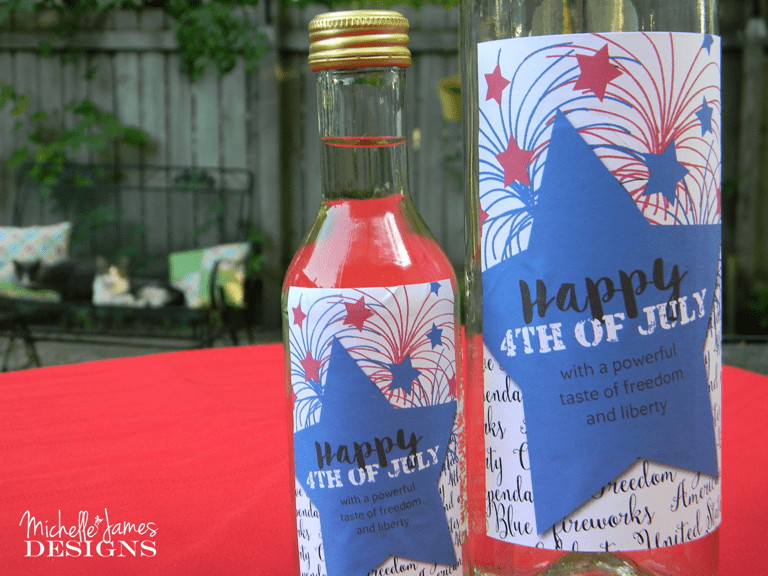 I used sticker paper and that worked well.  I know I have seen sticker paper at Staples and Office Max but I cannot remember the price.  I got mine from The Paper Cut in Wisconsin I order from them for my wedding invitations and they are very nice and accommodating.
These are perfect for your parties and get together's this weekend.
I enjoy making these and think I will continue making them for occasions and holidays.  My friend of mine is heading to a family gathering this weekend and wanted me to make her some personalized wine labels.  It was a blast and I think they will be so impressed by them.
If you need looking for a personalized wine/drink label let me know and I am happy to create a special design just for you.
You can have them printed locally or print them yourself.  They really are a fun item and add a great detail to any party.
I can be reached through the contact form on this site.
Thanks so much for stopping by.  If you haven't signed up for my email/newsletter yet I hope you will!
I am sharing this post at:
Enter your name and email to receive tips and tricks, tutorials & deals!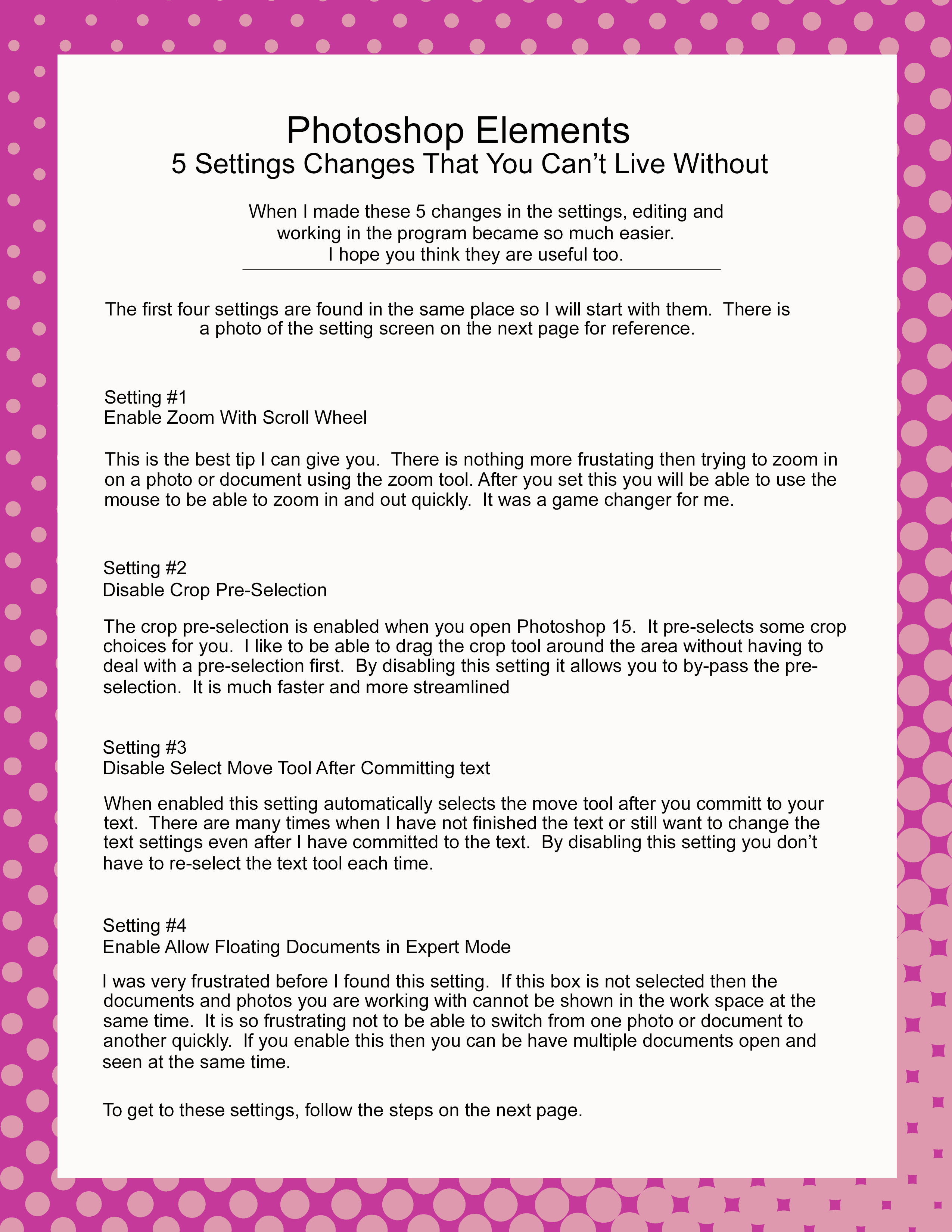 Sign up to get access to an instant download to my five favorite Photoshop Elements settings changes that will make editing and designing easier.
Your information will *never* be shared or sold to a 3rd party.