Look at me…getting my July 2015 Kit out on July 1! Woot woot! I wanted to create a mixture of USA and generic products so that even if you are done with July 4th pages you can still use the kit for your other July pages as well.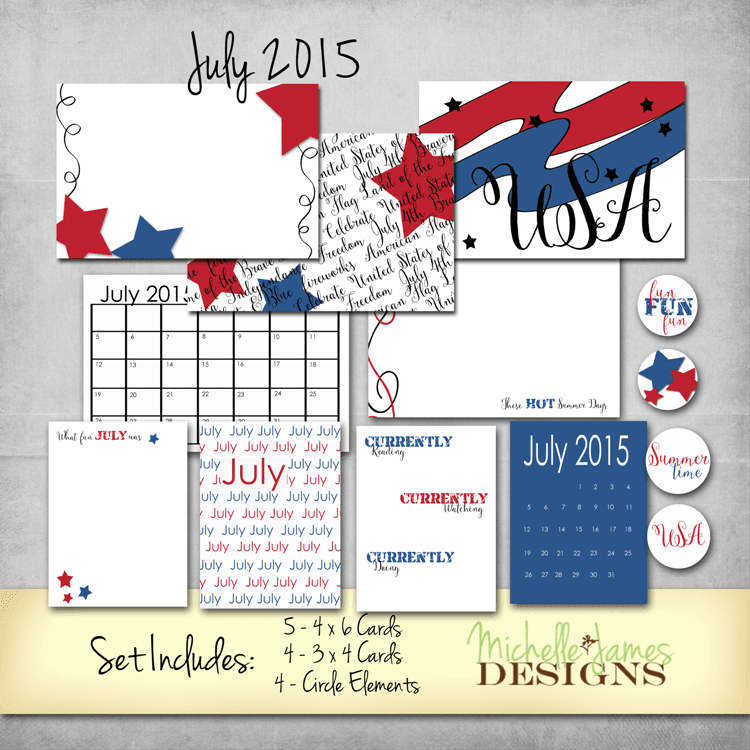 July 2015 Kit for Project Life Pocket Pages
This fun kit includes five 4×6 cards, four 3×4 cards, four circle elements and three pages for printing out the cards to be used on traditional pages or paper crafting projects such as cards or mini albums.
The traditional summer colors of red, white & blue make it a classic July set and the pieces in the July Fourth set match it as an add-on.
The kit includes journal cards and filler cards to create a beautiful mix on your pocket pages. And it can be used in both digital and traditional pages. Just print and cut if you want physical product.
The three printable pages are shown below: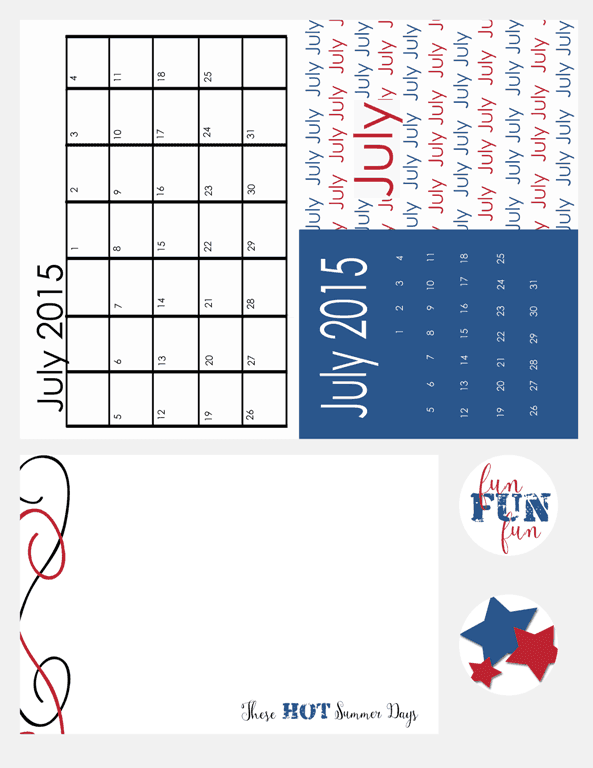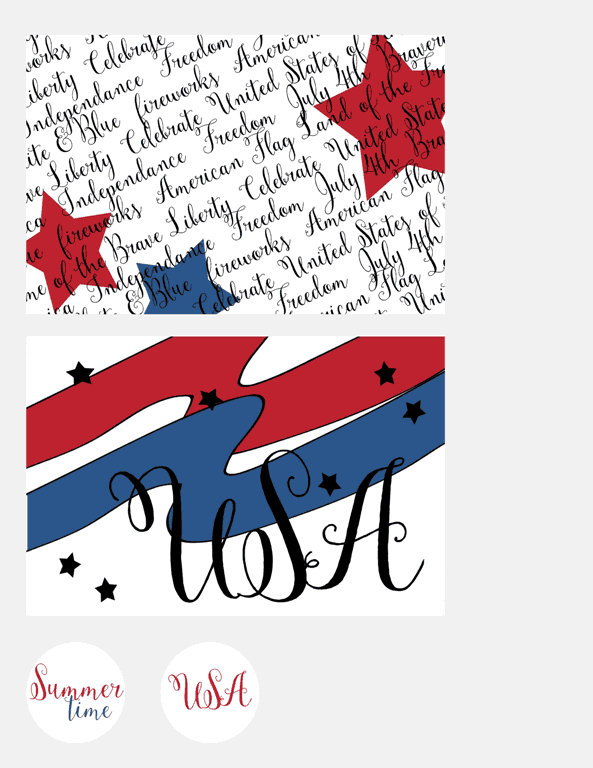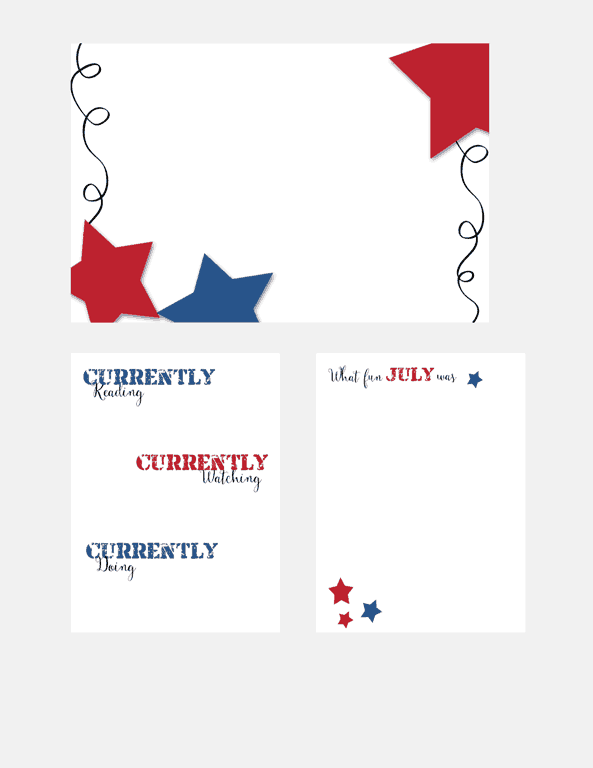 I hope you like the newest monthly kit. You can find all of the kits from January through July here plus a couple of add-on kits.
Please download for personal use. I would love to see some pages or cards or mini albums made with the kits. It makes me happy to see my designs out there in the world being used by scrappers and card makers alike!
Pin it for later and download when you can.
Also, stop by and browse all of my other kits here! I bet you find something you like.
Thanks so much for stopping by today and please share if you think some of your friends would like my designs as well. It is always fun to meet new friends.
If you haven't already, be sure to sign up for my email/newsletter so you don't miss a post! You guys are the best!
I am sharing this post at:
Living With Style
Monday Madness