This post includes an affiliate link. If you click on the link and make a purchase I will receive a small commission. You can see my full disclosure here.
I am excited to be offering another class this month. I will continue to offer them until I don't have anyone sign up. So, here is the August Card Class and Kit!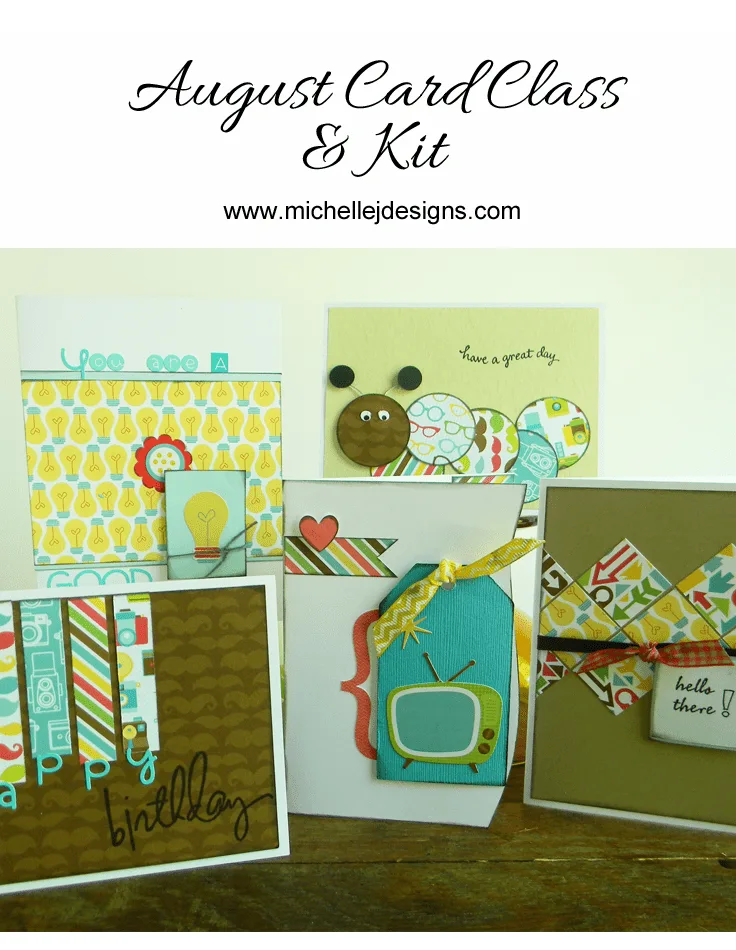 August Card Class and Kit
This month I have created five cards using the Doodlebug Essentials Day to Day Collection. It is a scrapbooking kit that includes four sheets of 12×12 double sided paper, A 12×12 and a 6×12 sticker sheet, an alphabet sticker sheet, ribbon, brads and some mini mustache stickers.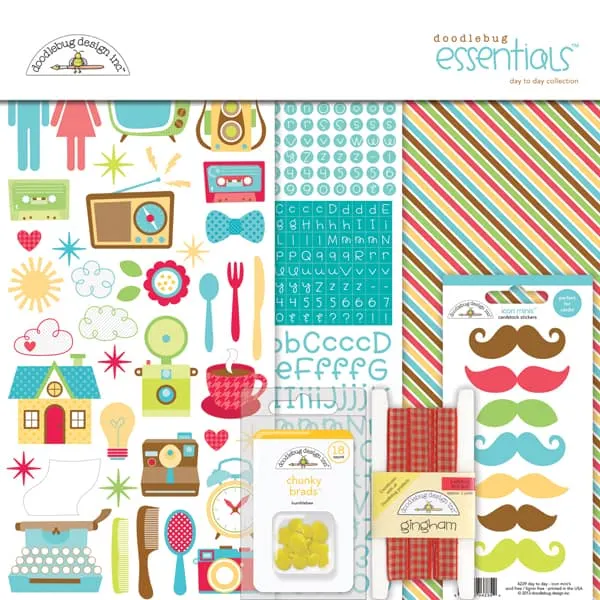 It is a really cute kit. I love the little tv's and cameras. It is a lot of fun.
As in previous months there are two options for this class. A local class held in Emmetsburg, Iowa and an option to have the entire kit, complete with instructions and a color photo of each card and pre-cut pieces to make the cards all separated into 5 kits for cards, shipped to you to make at home.
The local class will be held on Thursday, August 27, 2015 @ 6:00 pm at the Episcopal Church on Main Street. If you purchase the kit to be shipped it will go out on or around August 28th.
When I had my store my out of town customers asked about shipping the cards for class. Well, now I can offer this as an option.
You can purchase the class or the kit to be shipped by clicking on the appropriate add to cart button at the bottom of this post.
You must register and pay by Monday, August 10th 2015! This gives me time to order and get the kits ready for class and to ship.
First, lets get a better look at the cards.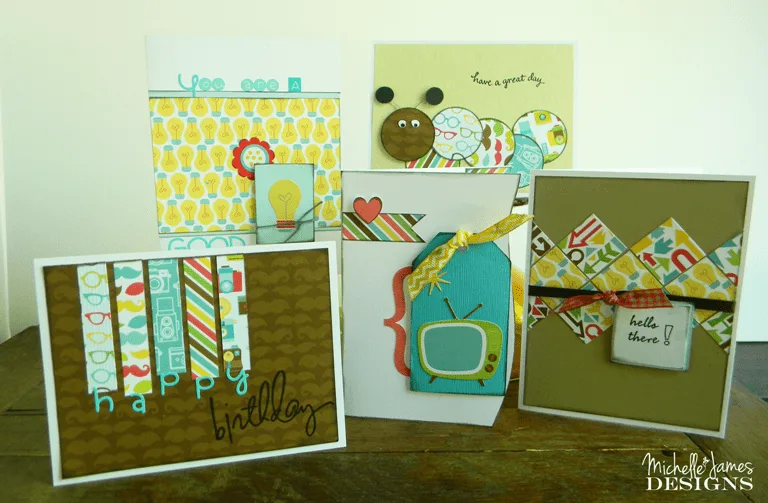 I made the card below into an anniversary card. It is stamped inside with "happy anniversary". At class or at home you choose your own saying.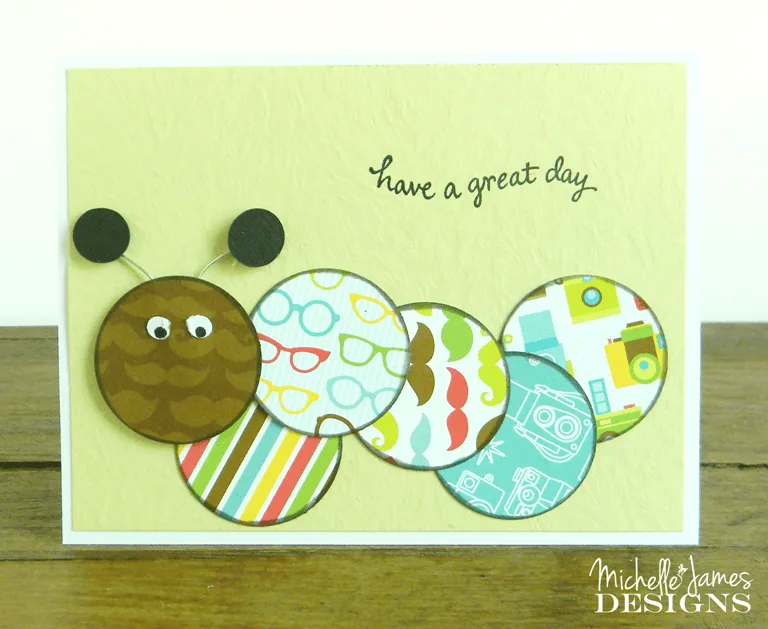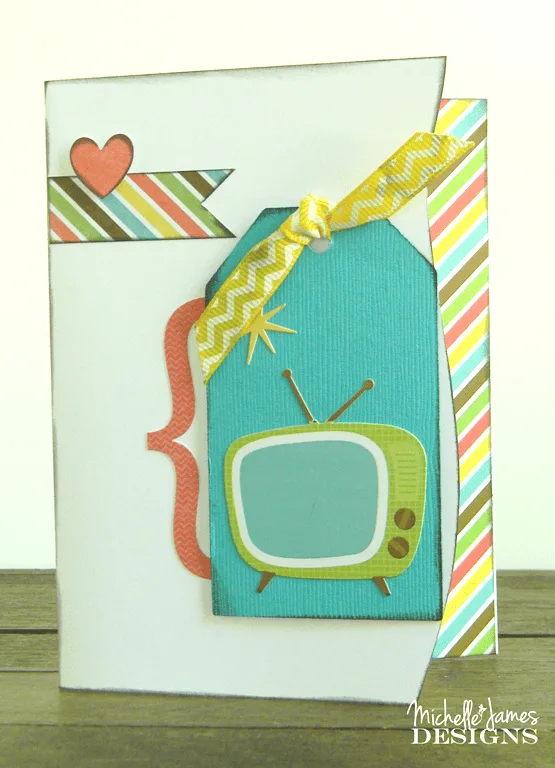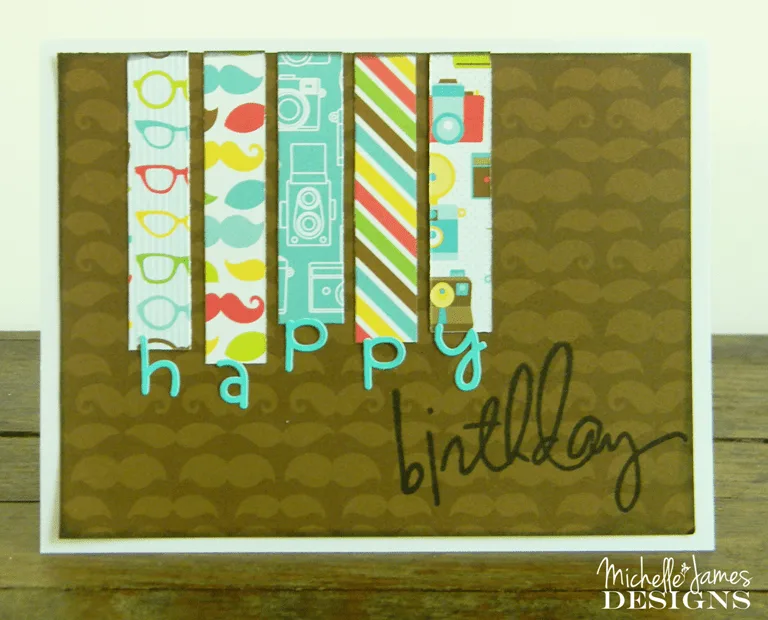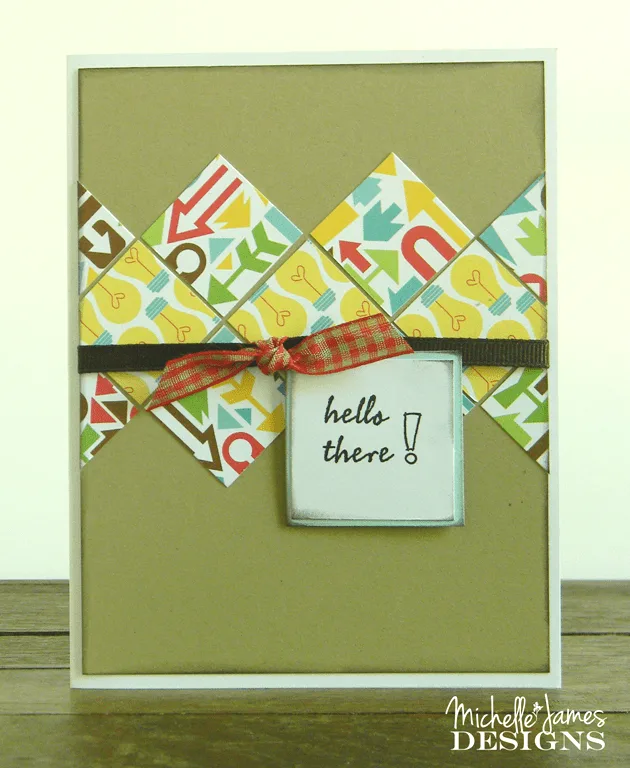 So what do you think? Cute right? I hope you will choose to sign up below. Remember you must register and pay by Monday, August 10th!
August Card Class – Local Class
August Card Class – To Be Shipped
You can help spread the word. Please share this with your friends who may find the class fun and who may want to sign up! Thanks.
I am sharing this post at: