Have you ever been to a garage sale and spotted the perfect piece from across the garage? This happened to me the other day. I spotted this wooden box and I knew I loved it and wanted it. The only problem was it had an ugly painting on the front. I grabbed it anyway because, as Peggy said, "you have to look beyond the ugly"! I knew that chalkboard paint could fix this and I would have the perfect piece!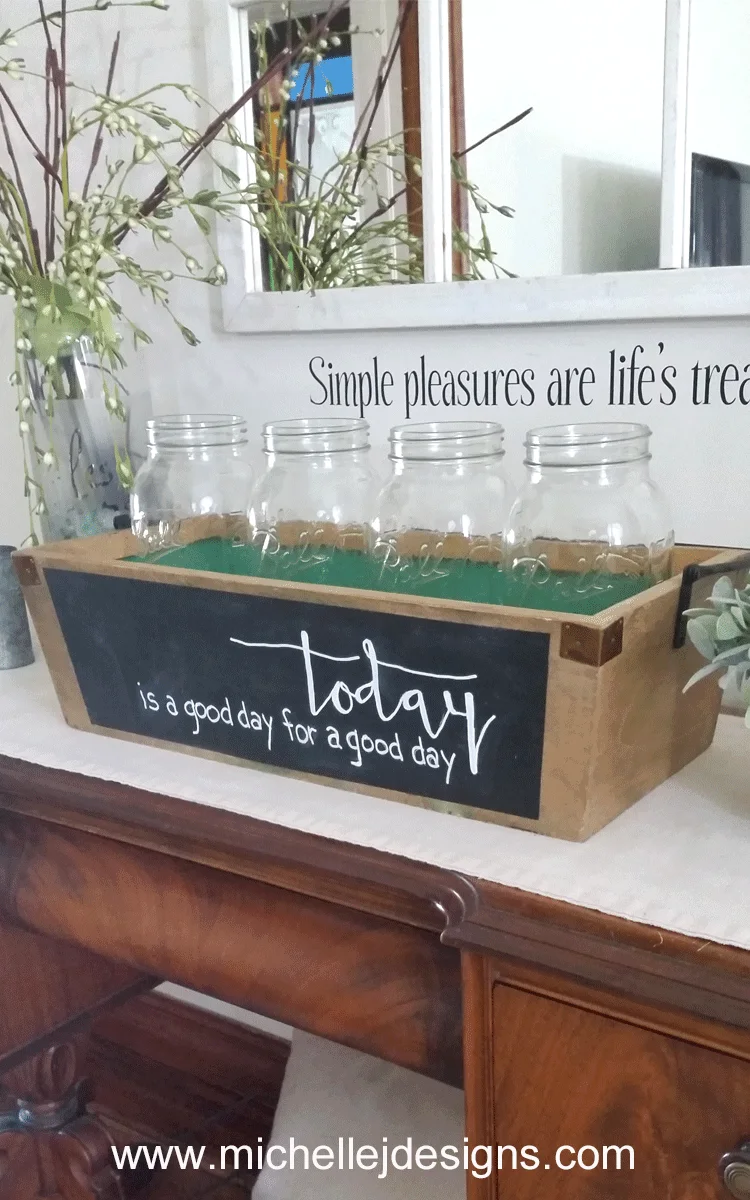 Farmhouse Wooden Box With Chalkboard Paint
Supplies Needed: I have included affiliate links for your convenience. You can read my full disclosure here.
Wooden Box
Foam Brush
Getting Started
Blog posts are really supposed to be at least 300 words but I am not sure I will even hit that since this project is soooo easy! There are not many steps but here we go.
Step 1: Mask off the design you are trying to cover. In this case it was this painted grapes design. The rest of the wooden box was perfect and I didn't want to change any of it.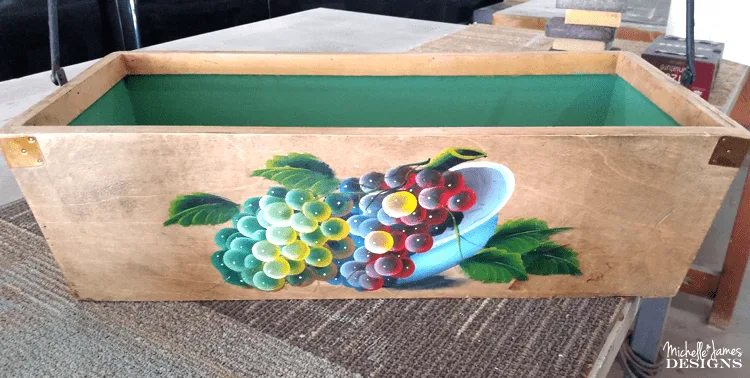 Step 2: Use masking tape/frog tape to mask off the design and create a border. Use a foam brush and paint on 2 coats of the chalkboard paint. I am using DecoArt brand. I have this small bottle and it has lasted through many projects including my wooden calendar, my Lucky plate for St. Pat's and the drink station I just completed not too long ago.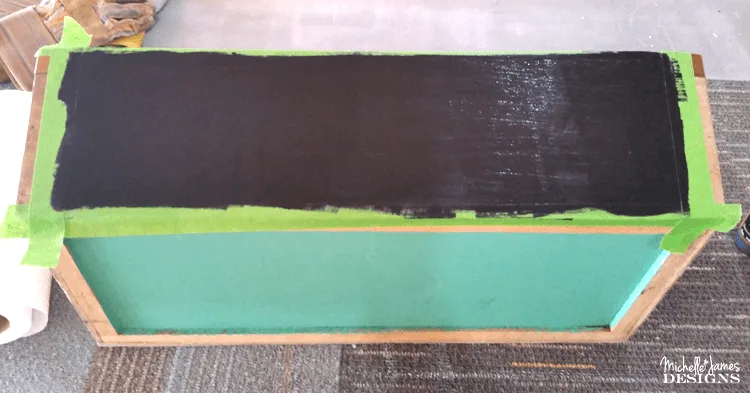 When the first coat of paint is dry, add another coat. Remove the tape but let this coat dry overnight. The next day season your new chalkboard. To do this use a piece of chalk on its side and cover the entire chalkboard area with chalk. Wipe it off with a damp cloth and you are ready to go.
Step 3: Create your beautiful design. I like to find chalkboard lettering ideas on Pinterest or design my own. This time I used this saying that I had seen on Fixer Upper. That Joanna Gaines has the best ideas!
I created the design using two fonts that I liked in Photoshop Elements 15.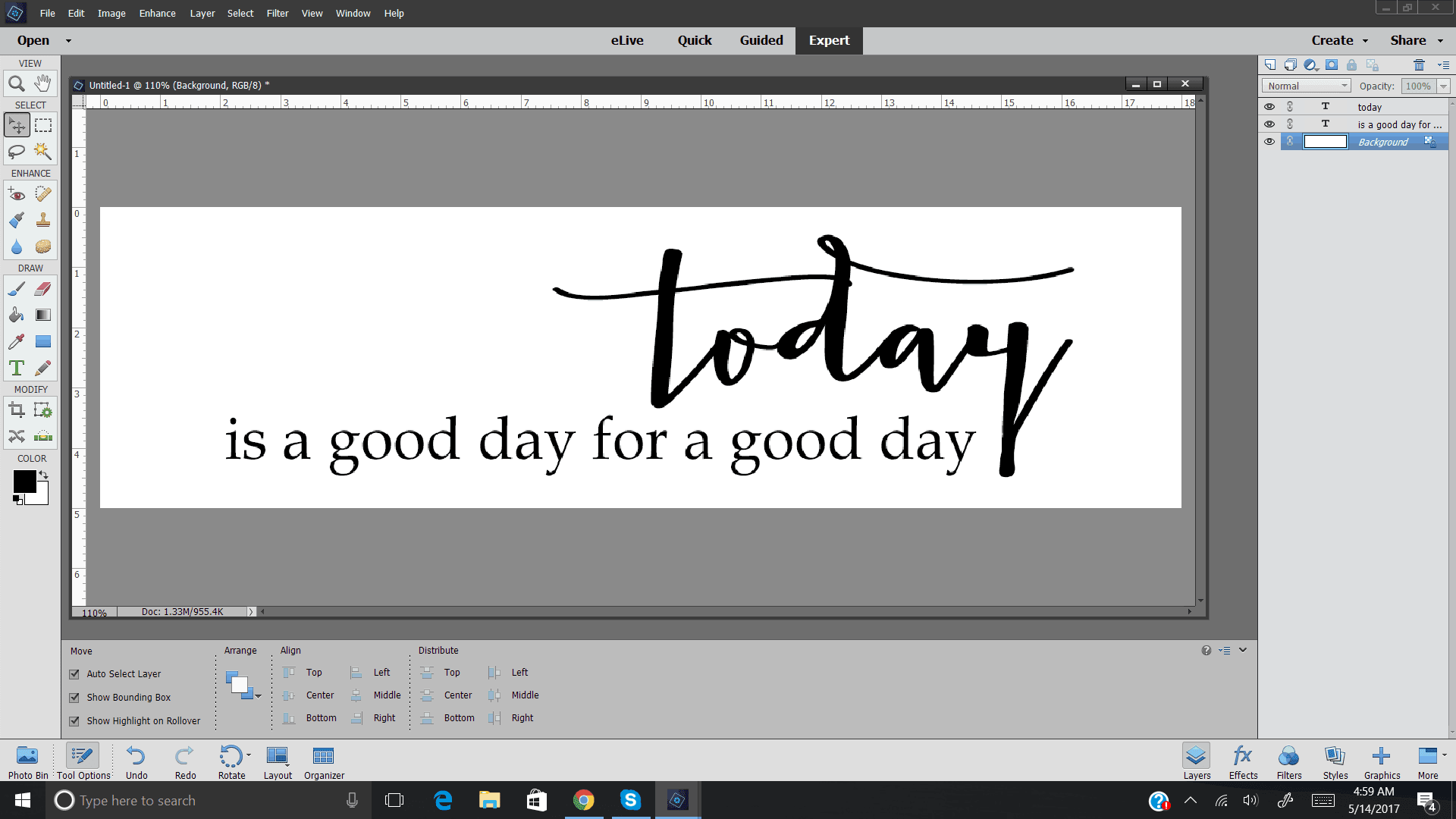 At this point you could print it out and trace it onto your box or you can just eyeball it like I did. Now, it did take me several tries but that is the beauty of chalkboard right? You can erase and start over as many times as you like!
Now, as easy as that, I have the perfect farmhouse, wooden box for my home that I love! And I finally took down the Easter decor.
The Final Result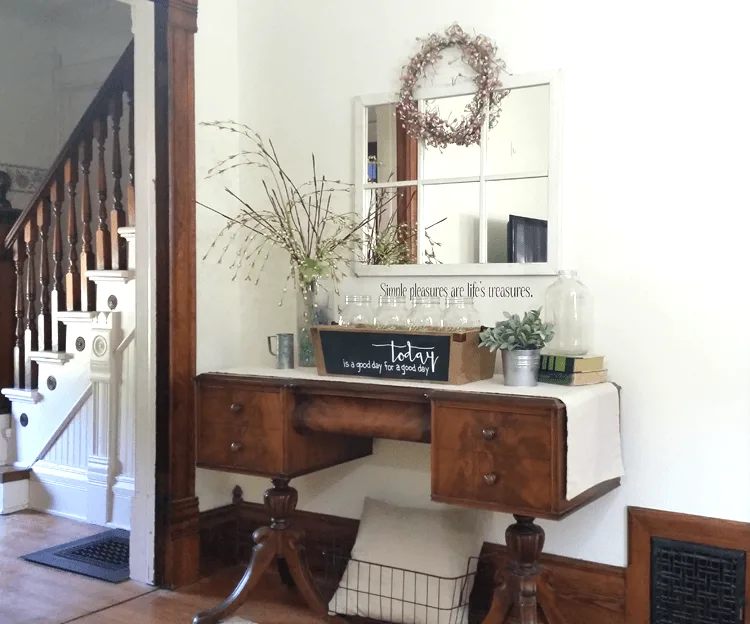 The box is quite large so to fill it up I added four large mason jars. It is simple but I love it. The green inside the box was already there.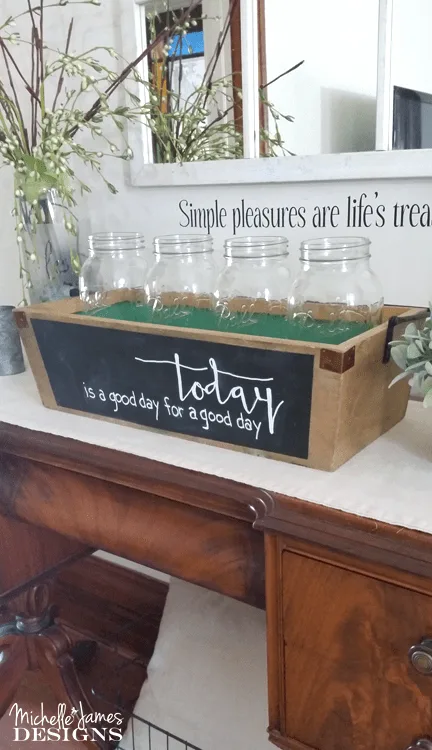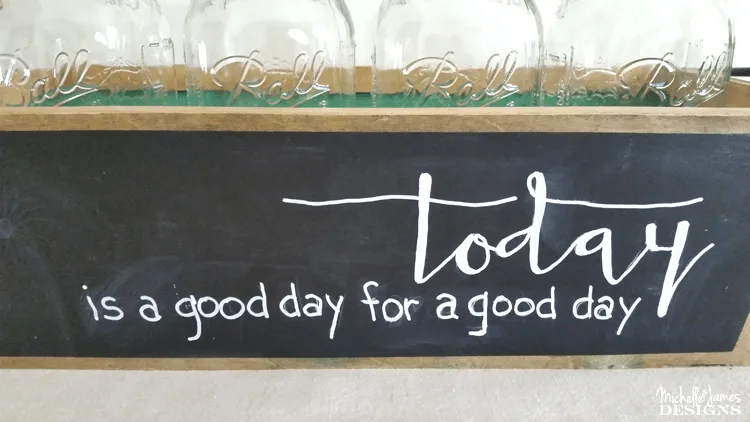 My lettering is not perfect by any means but it looks fine and does the trick.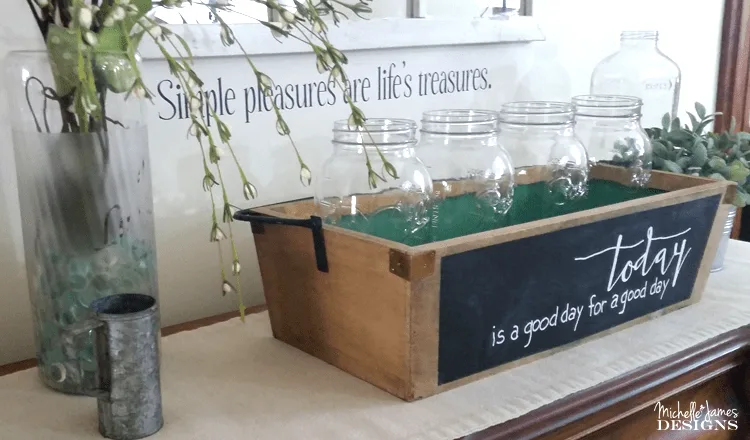 Have you painted with chalkboard paint yet? If so, what did you make?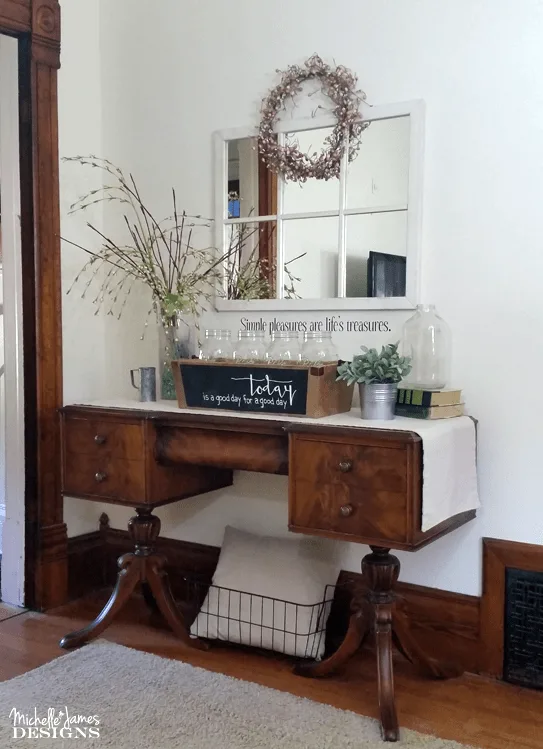 If you like it…Pin It!
Thanks for stopping by!
Michelle

Creating Your Own Stencils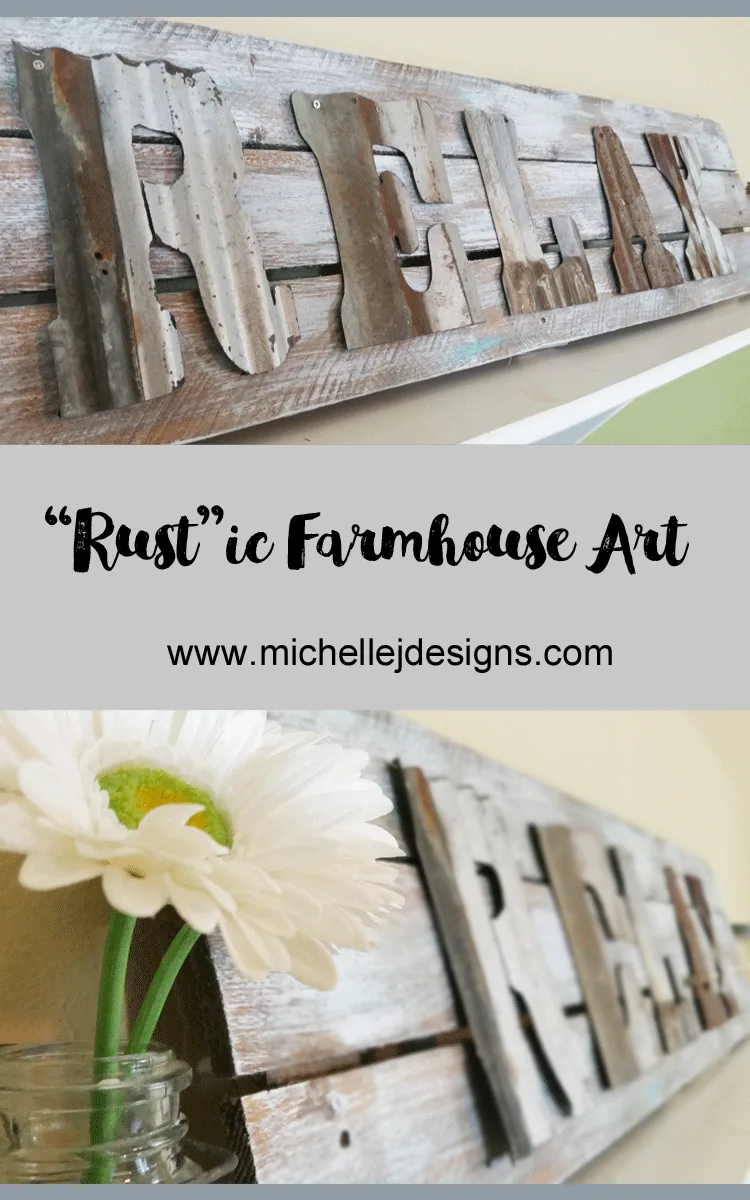 Rustic Farmhouse Art