Hi! Let's talk about camping! Do you camp? Do you glamp? You know…glamping! It's a thing. It is glamorous camping in a nice camper. There is no more sleeping in tents on the hard ground with a rock under your back and no more getting rained on in the middle of the night. Heck, you don't even have to make a campfire if you don't want to. You have a kitchen! IF I was a camper…this would be the only way to go! Either way, This is a gift for campers and glampers alike.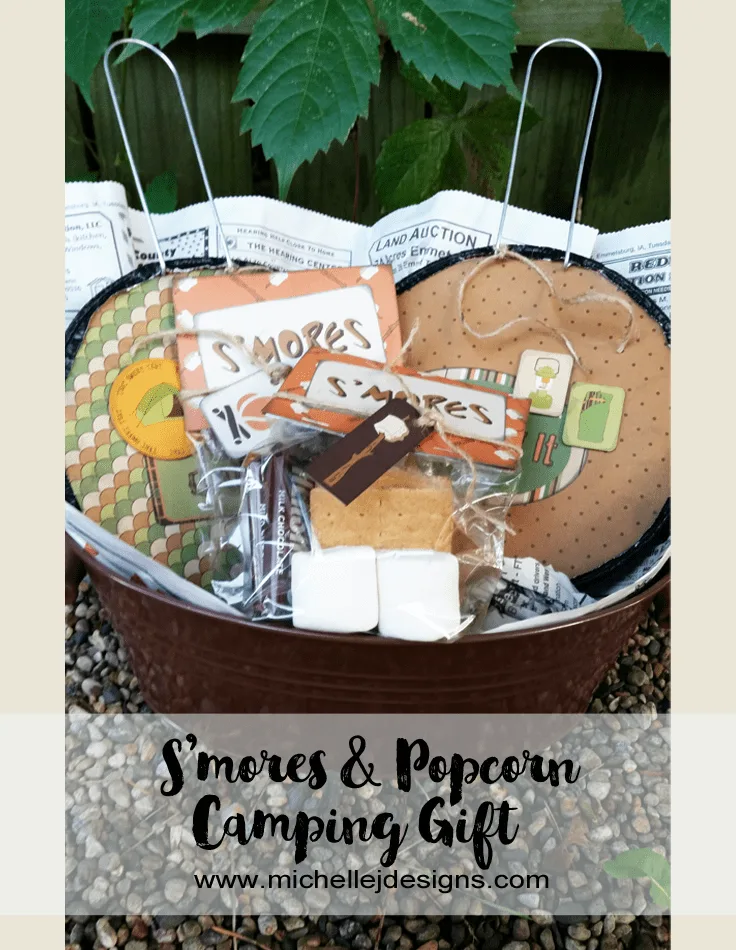 Create a Gift For Campers
This is an easy, fun gift to give. I am going to include a supplies list with some affiliate links for your convenience. You can see my full disclosure here.
Most of you can figure this out all on your own but if you need the full tutorial you can find it at Life with Lorelai! I am a contributor for her blog and create a tutorial or post for her every other week. Her blog is awesome so you should visit her and look around.
Let's get started.
Supplies List
Jiffy Pop Popcorn
Marshmallows
Hershey/Chocolate bars
Graham Crackers
Cellophane Bags (with a gusset)
Moxxie's Camping collection of scrapbook papers (Check you local scrapbook stores)
Pencils
Scissors
Adhesive – my favorite!
Twine
Stapler
Tin Container
Newspaper
I used the die cuts and the stickers from the Moxxie camping line as well as the papers. I love Moxxie because they are an Iowa company. I know the owner and she has always stayed true to her original vision for the company to create themed papers for simple scrapbooking pages.
She also has everything done in America. Nothing is printed or created overseas. That is important to me as well.
Remember to pop over to Life with Lorelai for the full tutorial
Now I want you to see some more pics of the gift but also the recipients of the gift and their brand new T@B camper. They named it The B@R T@B. You can also follow Peggy's camping blog at tabcamp.blogspot.com
Take a look at how cute this thing is. And it's owners. LOL!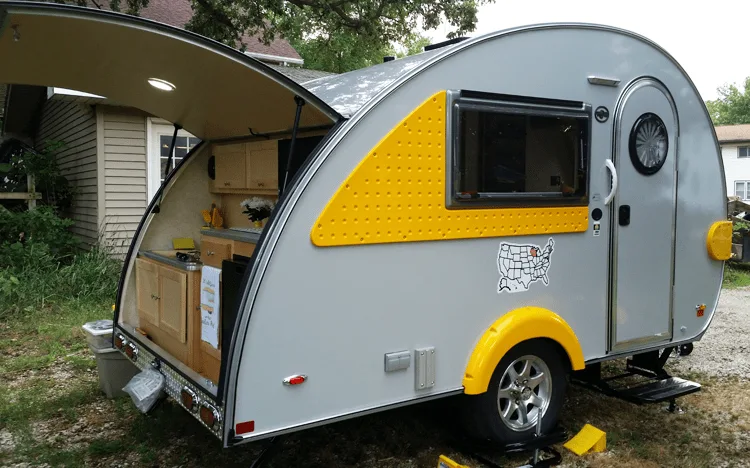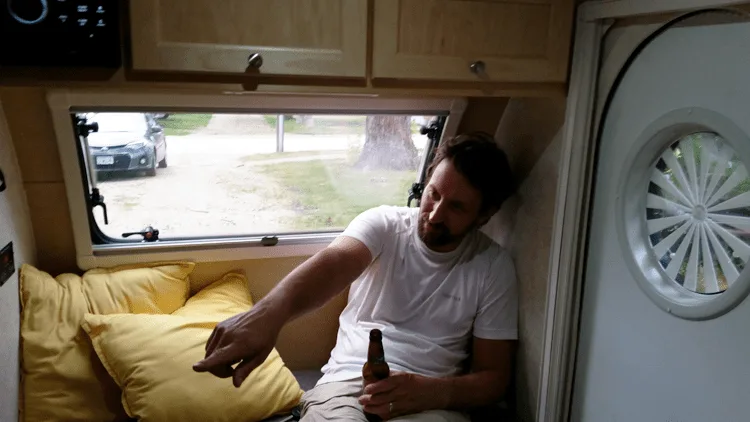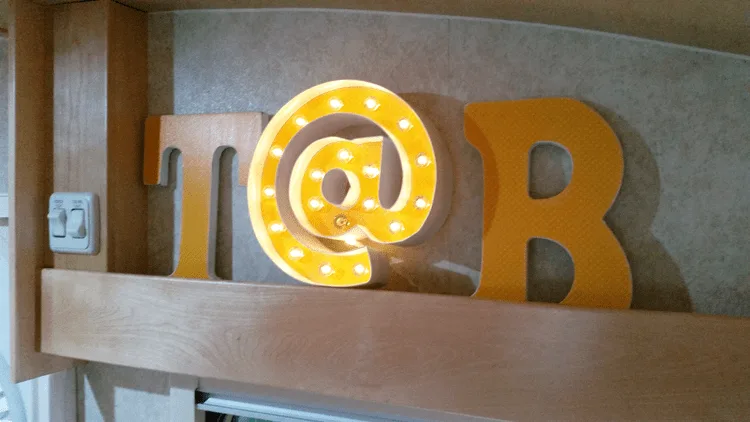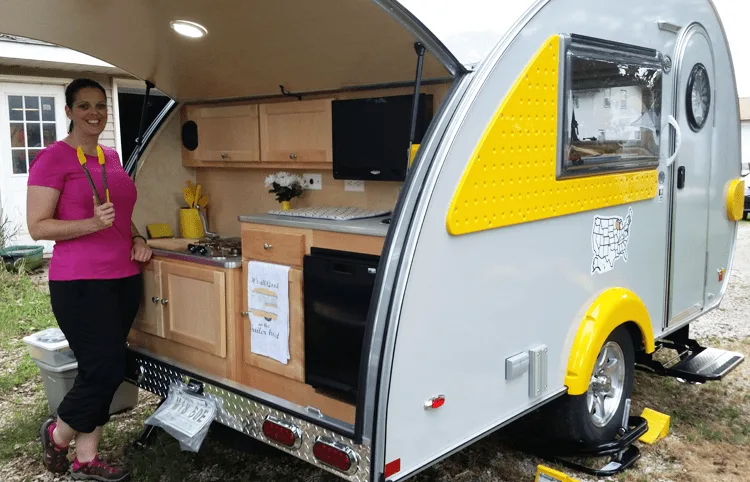 Didn't I tell you? Cute! They are having so much fun and I am so happy for them.
Here are a few more photos of the fun popcorn and s'mores gift.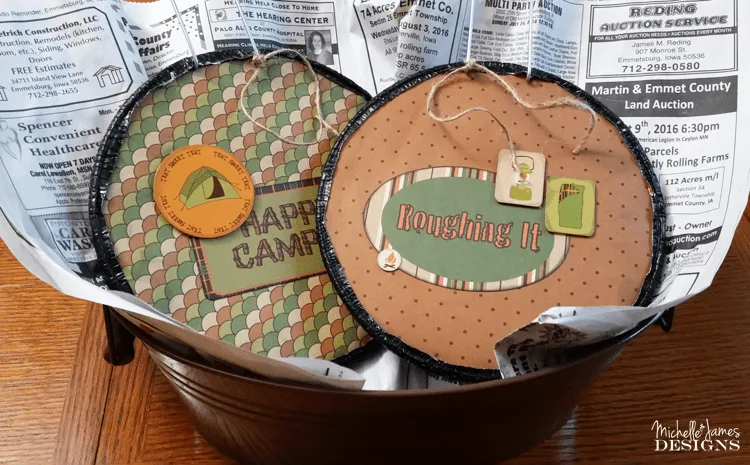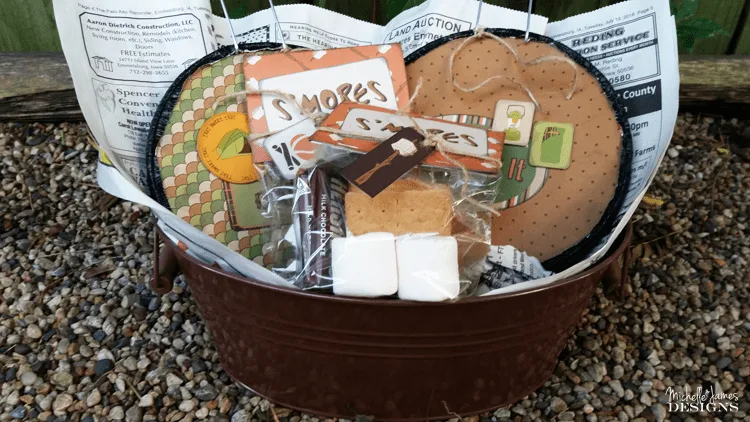 If you like this go ahead and pin it! I love the shares and It brings people back here to check things out.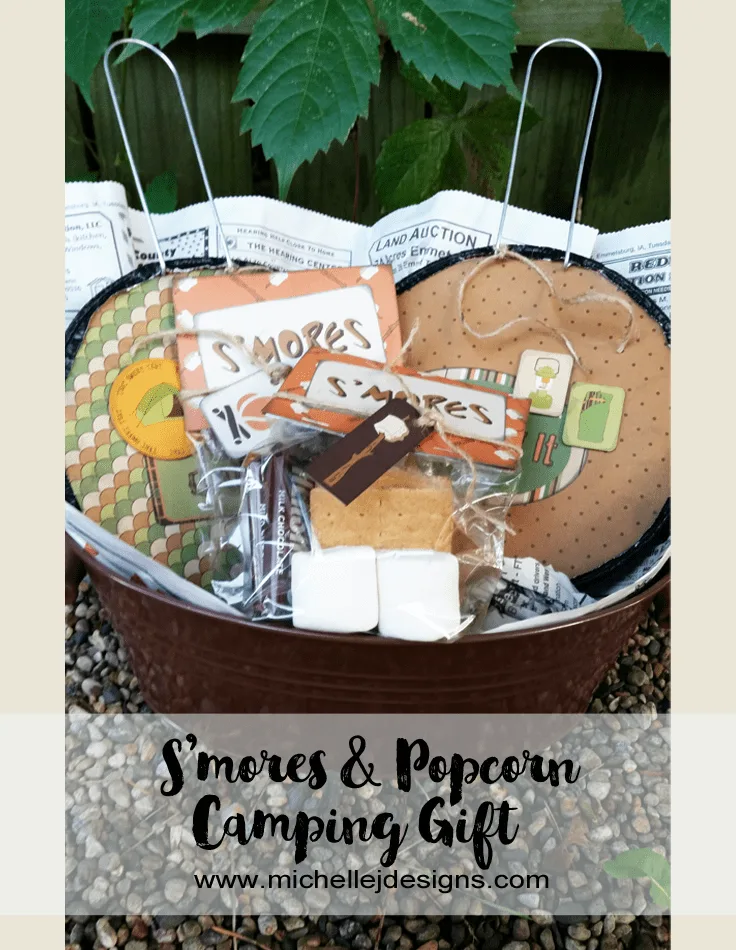 As always, thanks for stopping by!
Michelle