Fabulous Outdoor Pillow Decor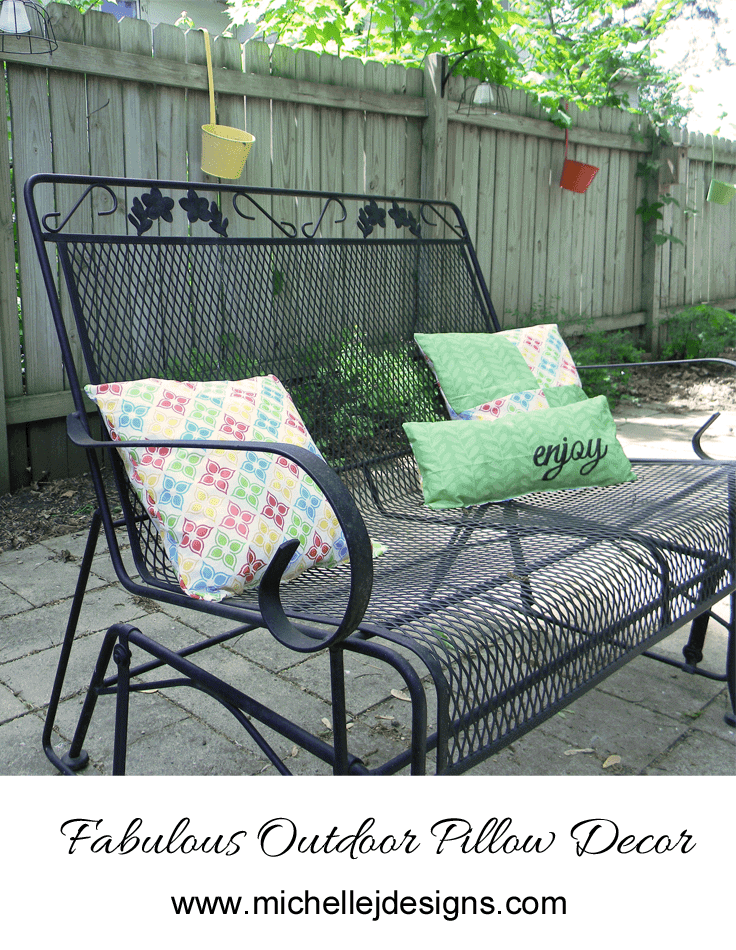 I am ready for some color in my backyard.  I don't have any plants yet.  I don't like to purchase them until the first part of June.  I just had to cover a my Hydrangea the other night because the temps were supposed to fall down to 30 degrees.  I just hate to plant so early that everything freezes one night.  Anyway, back to the color.  So I decided to make some fabulous outdoor pillow decor.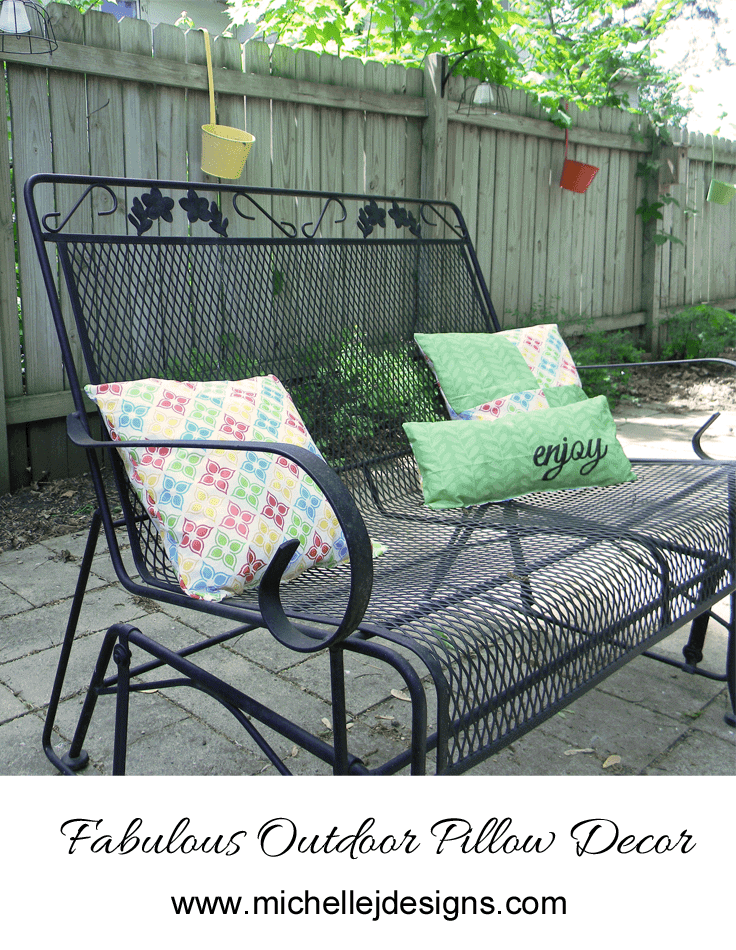 Fabulous Outdoor Pillow Decor
Of course it had to be very inexpensive and I did not want to have to haul them in every time it rains.  So, I went on a search for some vinyl table cloths or vinyl fabric.  I had found some at Dollar General the past weekend for $4 each but the colors weren't right.  I wanted to match the planter buckets that I have hanging on the fence.  That is the only color out there for now.
I had to run some errands in the next town so I stopped at the Truckload Sale store.  This place is great.  Especially if you have the time to mill around and weed through the junk.
I asked the employee when I walked in if they had any vinyl tablecloths and she told me there were a few dispersed around in a couple of the aisles.  So, I went over to start my weeding.
I got really lucky and found two that I thought were perfect.  There were no prices but when I got up to the counter she said they were $2.5o each.  SOLD!
I mixed up the fabrics a little on the pillow so they weren't all the same but then I wanted something different.  I wanted a word or saying or something on a couple of them.
My husband suggested the spray paint that covers plastic.  I really wanted black since my furniture and my outdoor lighting are black but the brown was the darkest they had in this particular kind.  So I went with it.
I really wanted to use my Cricut to cut out the letters but I did not like any of the font cartridges I had for this project.  So, I made three stencils.  This was sort of a pain.  You must be patient to do this.  LOL!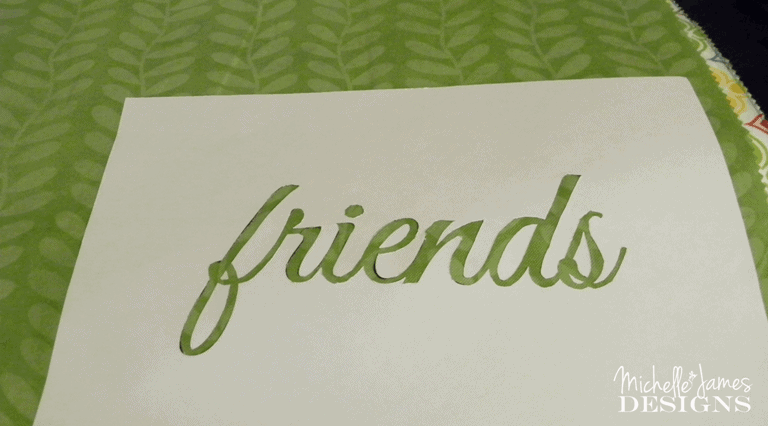 I found the font I liked and printed the size that I wanted onto 8.5×11 sticker paper.  Now came the hard part.  I needed a stencil so I had to cut out the letters and use the negative space as my stencil.  I had to remember not to toss the inside of the "e" because I needed it.
After I got these cut out I peel of the back of the sticker paper and set it down onto the front of the vinyl cut out piece for the pillow.  I made sure the entire pillow front was covered before I started painting.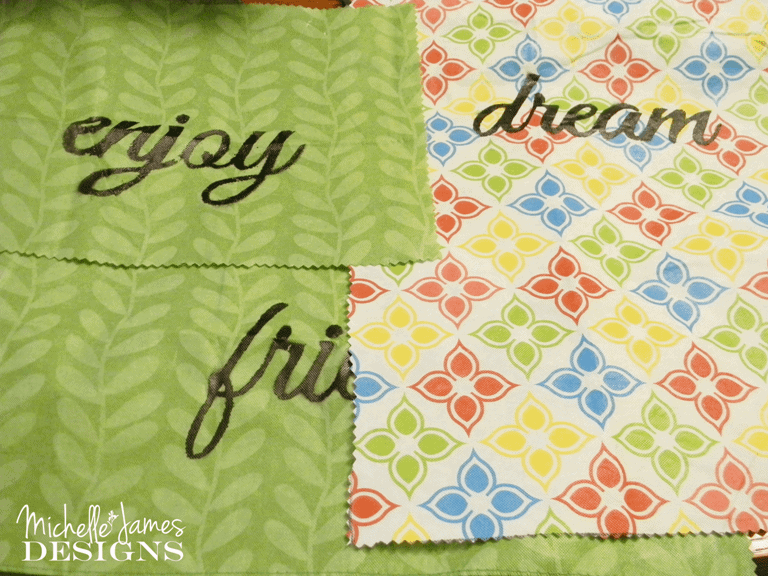 I had a little bit of "whispiness" on some of the letters but I was able to create a straighter line by touching up with a sharpie.  All in all they cam out really nice.  I mixed and matched the fronts and backs and even made a checkerboard pattern on two of pillows.  This was the fun part.  After I had everything stitched I stuffed the pillows with plastic grocery bags.  I had seen this on In My Own Style and thought it was very clever.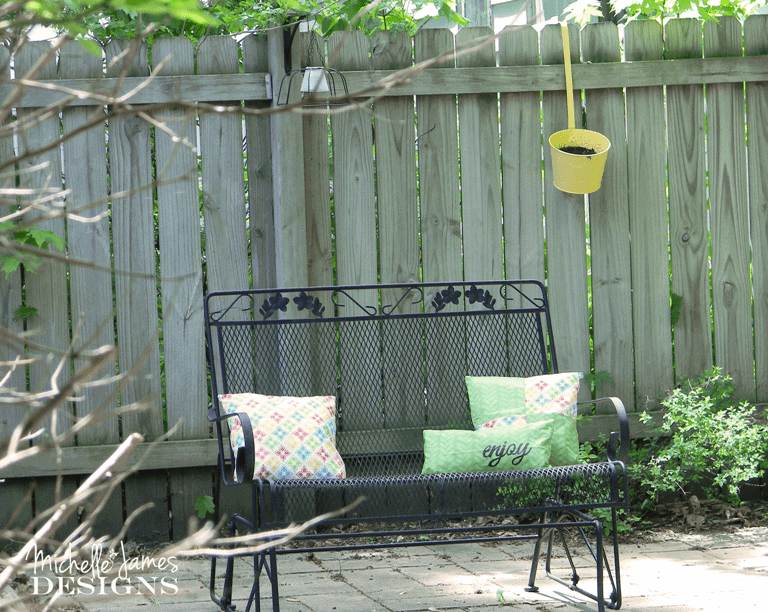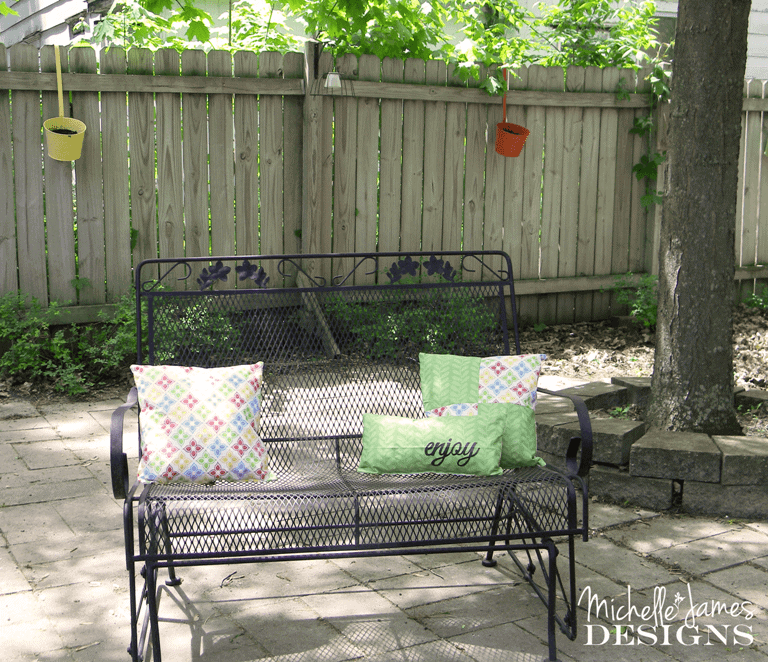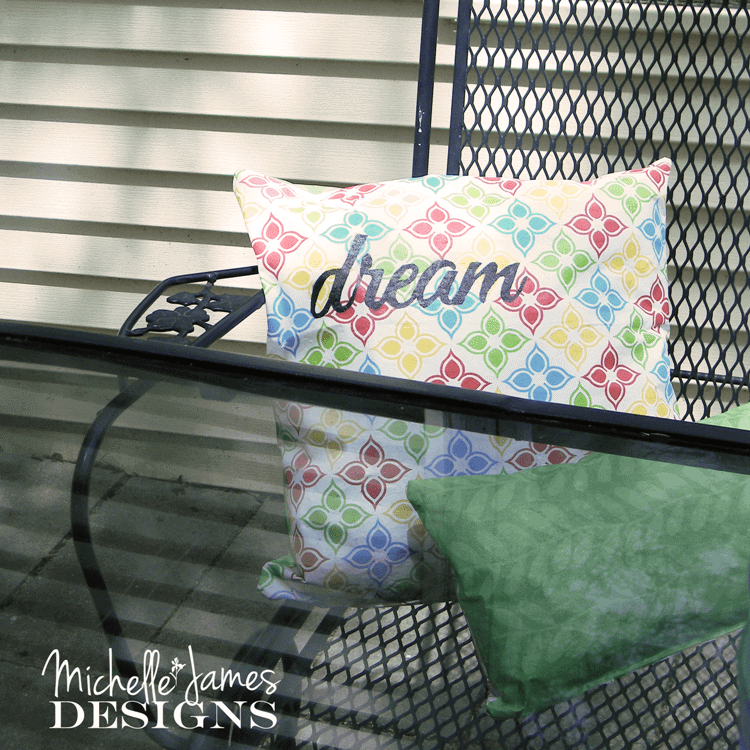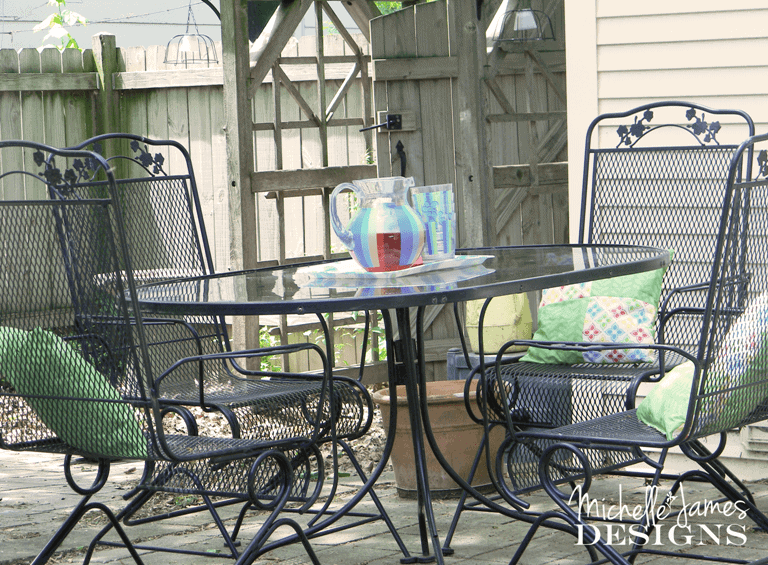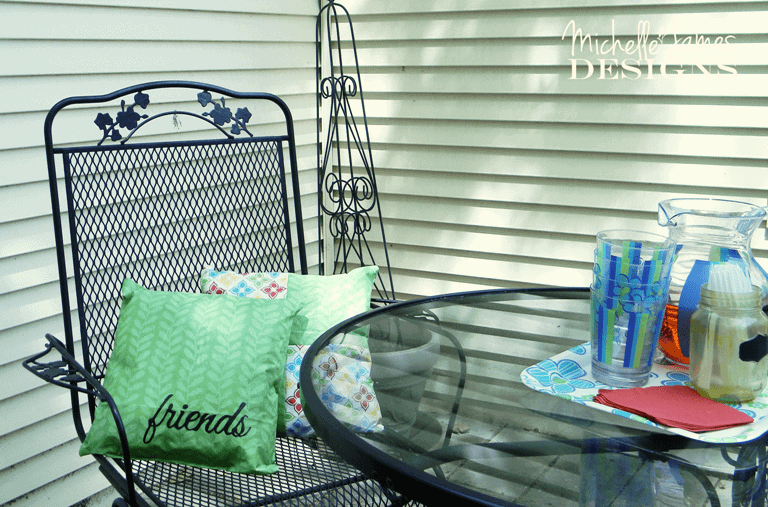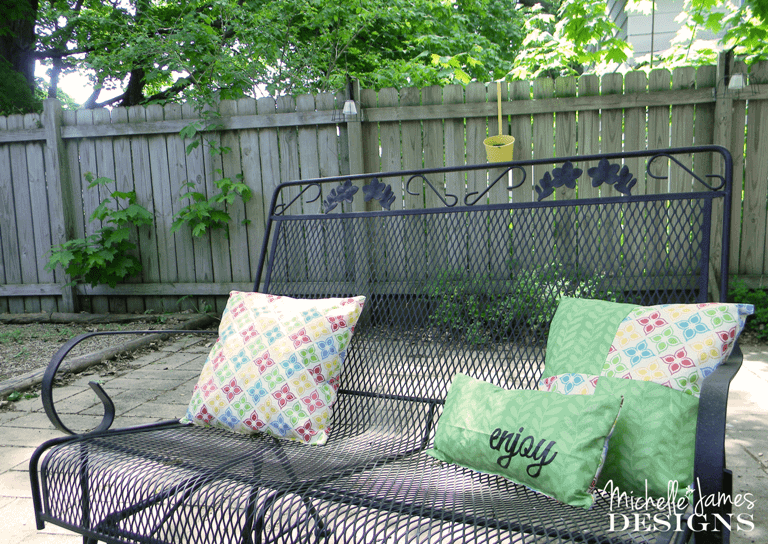 They really brighten up my space and I am so happy with them.  What do you think?  If you like them please share!
Thanks for stopping by!
I am sharing this post at:
Enter your name and email to receive tips and tricks, tutorials & deals!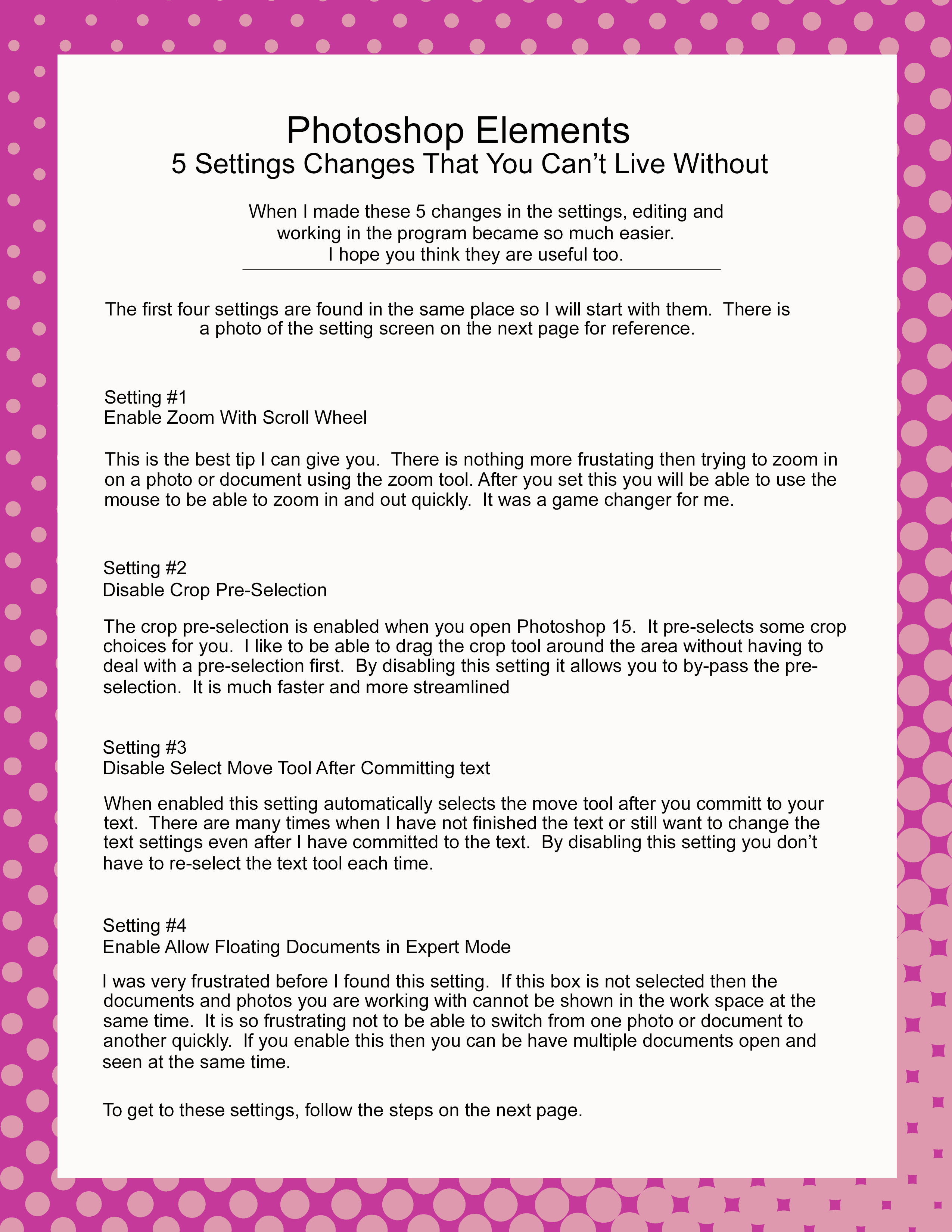 Sign up to get access to an instant download to my five favorite Photoshop Elements settings changes that will make editing and designing easier.
Your information will *never* be shared or sold to a 3rd party.