This post is for my friend Peggy! Apparently she has needed a Wifi Password printable graphic for her home and has asked me for one. So, this is for her! I hope you like it Peggy. I have created other printables as well. You can check out my DIY Printable Art and my Coffee Graphic to download as well! If you are into Halloween you may like these Halloween Labels too.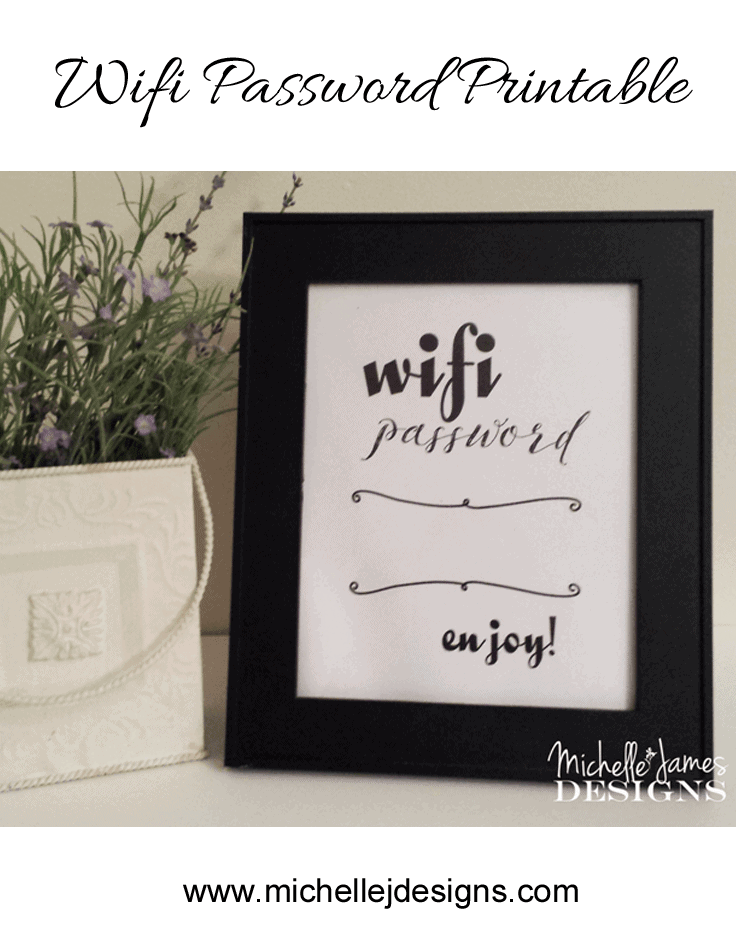 You can download the printable using the link below. There are two files.
I am including some affiliate links for your convenience. You can read my full disclosure here.
If you have Photoshop Elements you can use the PSD file and actually type in your password then print the page.
If you do not have Photoshop Elements you can print the png file and write in password. Or you can frame the printable and use the glass as as a dry erase board and write the password onto the glass with the dry erase marker.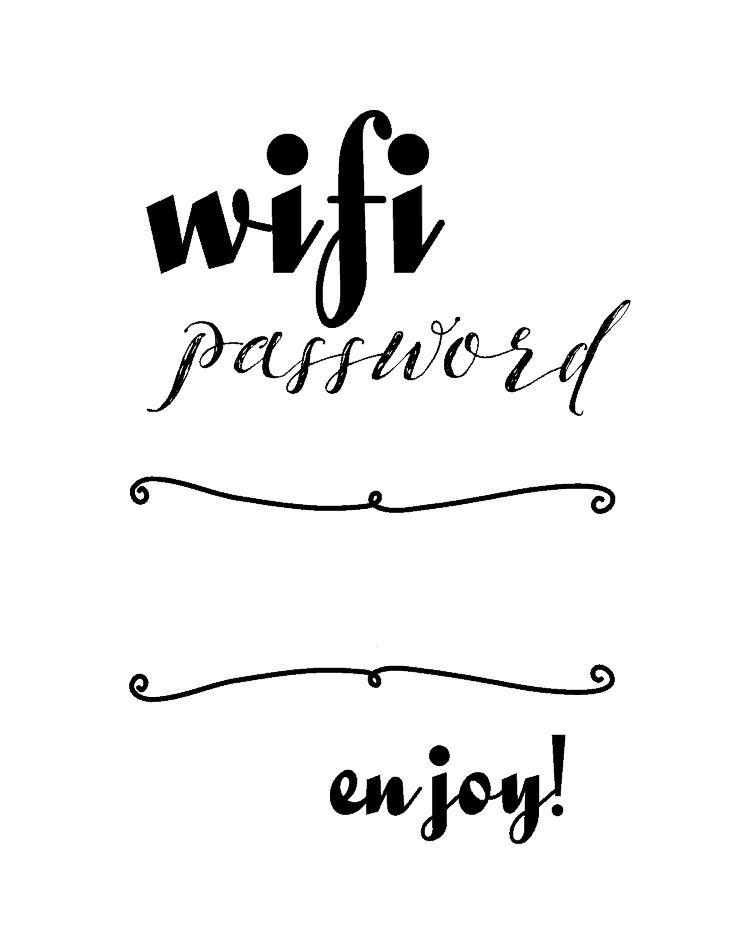 It will print on the 8.5 x 11 sheet of printer paper but if your frame is 8×10 just trim it down to fit in the frame.
Most of our visitors use the internet while in our living room with ipads or laptops so I will definitely put one there and in the guest room. I think it adds a nice touch. I saw this on In My Own Style. Diane always has such great ideas. You will love the look of the guest room as well.
So, download your printable and hang it so your guests will not have to ask you for the password anymore.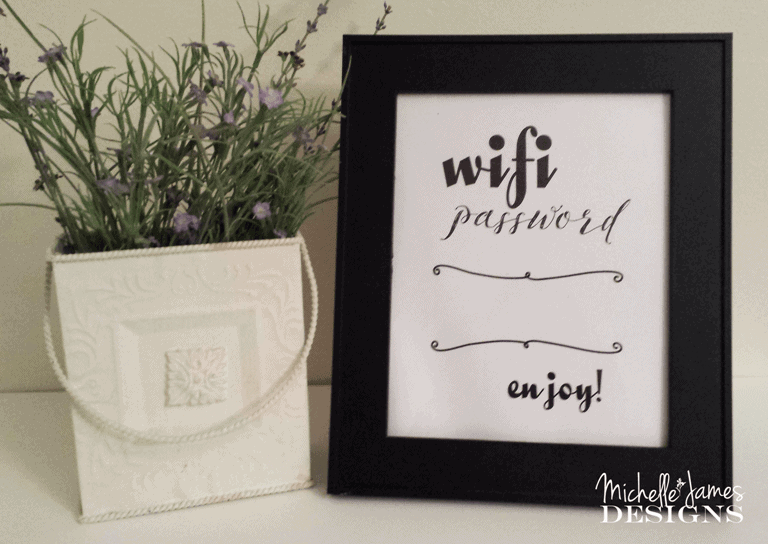 Update: I have recently added this to our guest room. You can see the frame in the reflection of the mirror (before I actually printed the one with the password) on top of the Cityscape Dresser. It looks great up there.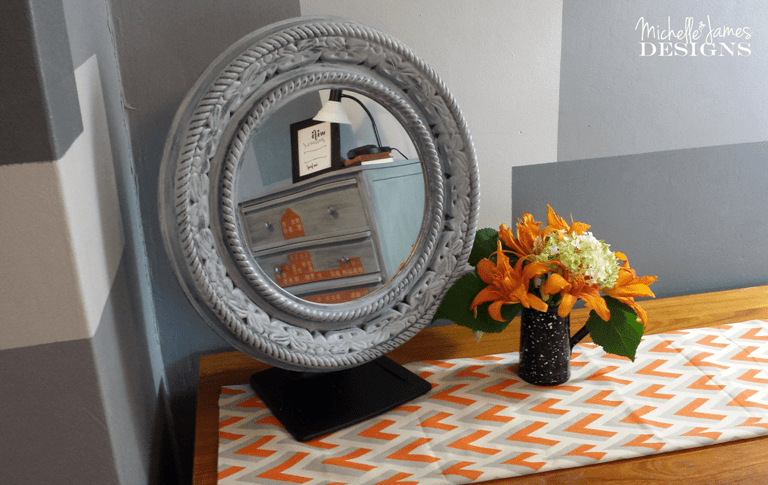 If you like this post please share with your friends. And don't forget to sign up for my email/newsletter in the box below so you won't miss a post or a free printable.
Have a great day and thanks so much for stopping by.
Michelle