Jeff and I have wanted to change our dining room into an office space for a long time. We have been working on it and will have a formal reveal sometime in the near future but for now I want to show you our latest project. The file cabinet re vamp!

File Cabinet Re Vamp
Last year Jeff's office moved into a new location and they all got new furniture and work stations. Some of the old furniture and things were being sold or given away. If I remember correctly the file cabinets were free. We took four of them thinking we would span a counter top over two and make a desk for each of us.
We are finally getting around to creating this space so we needed to re-vamp the file cabinets.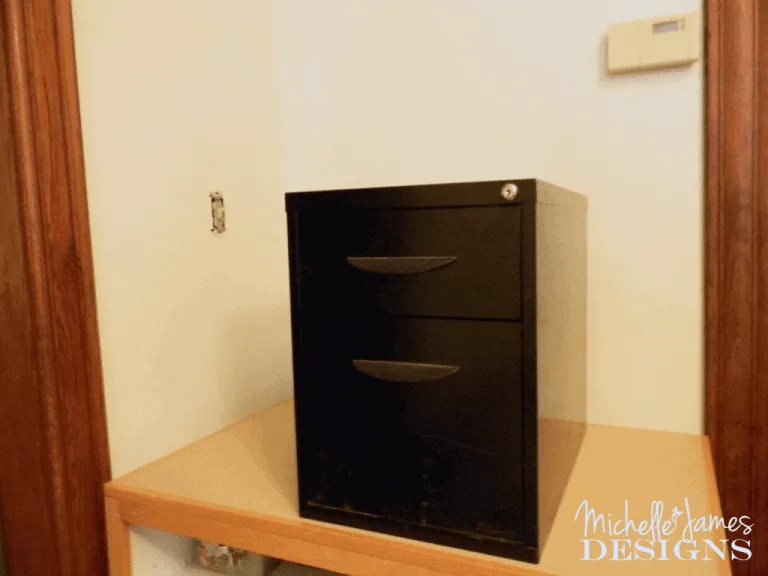 This is how they looked before. They were 20 1/2 inches tall and we needed them to be 29 1/2″ to be table/desk height. I knew I wanted them to have legs but 9 1/2″ legs seemed really long. We looked around for different alternatives but just couldn't find what we wanted. I suggested making shorter legs and adding a cubby of some sort at the top. Jeff is really creative so his design brain kicked in and he came up with a really great plan.
We found some pieces of wood in the "cut off" area in Menards. The pieces are 1 x 4 and they are usually about 2′ long – ish! They cost about .45 cents each and they fit in the car! Which is always a plus. We purchased about 10 of them.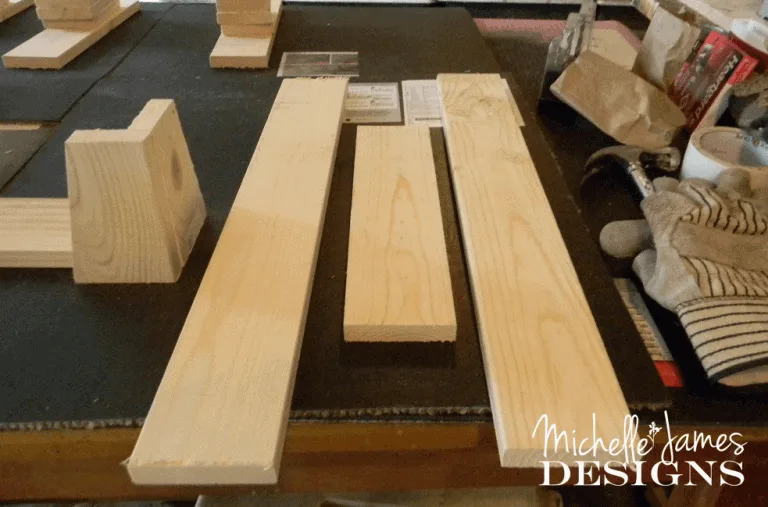 These are the parts that make up the cubby at the top of the cabinet.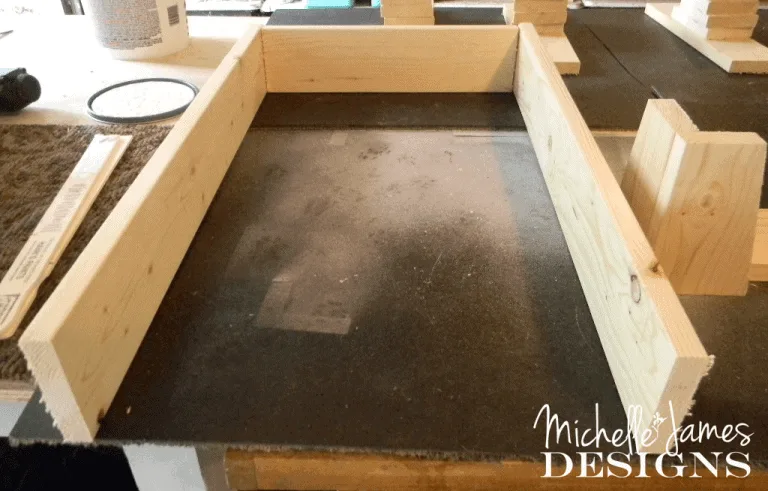 He cut the long pieces to length and the short piece to fit the width.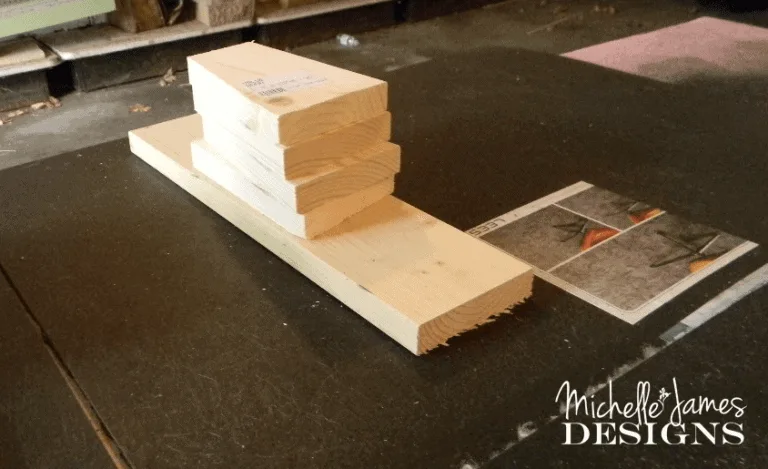 These are the parts for the legs. This is just for the front. He used two of these piles per each file cabinet. They ended up looking like this.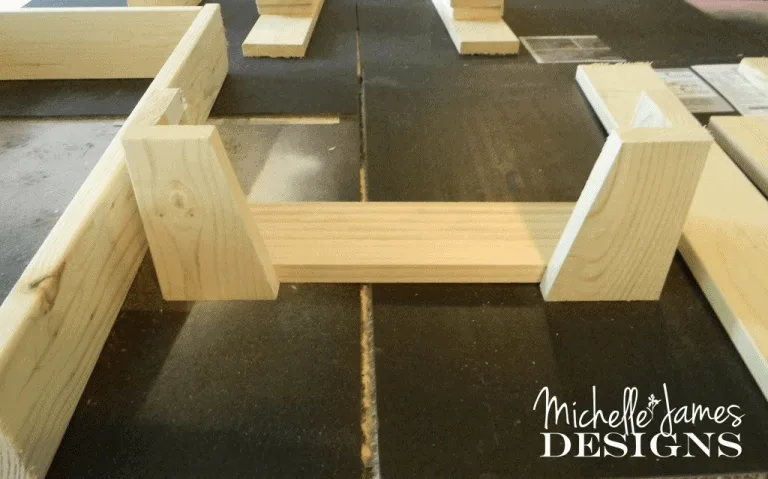 The long piece was mounted to the underside of the cabinet.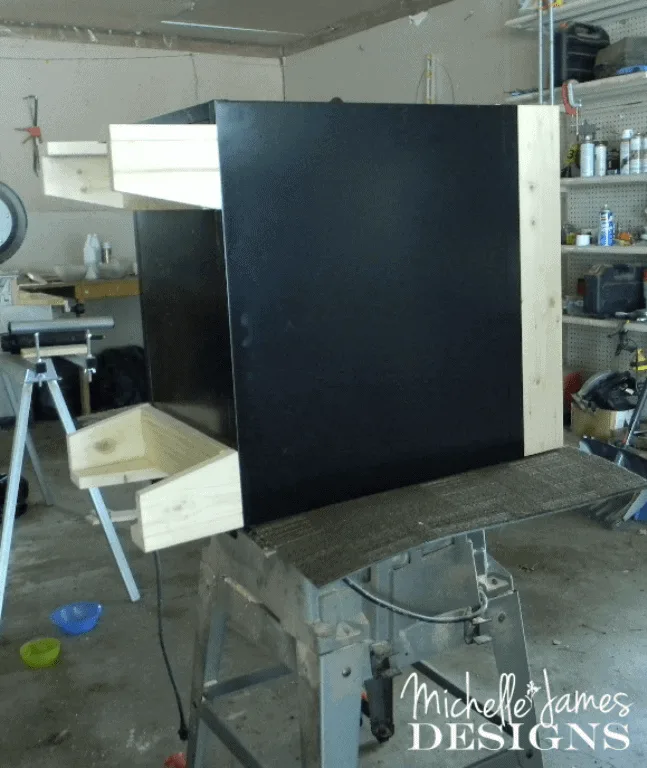 This picture is weird because the cabinet is setting on it's back. But you can see how the legs are mounted on the bottom and the cubby is mounted at the top. We have them here so we can give the wood parts a coat of Kilz primer before painting. This really helped to make the spray painting easier.
Before we painted, Jeff removed the drawer pulls. We gave it a couple of coats of Rust-Oleum Metallic Finish Spray Paint, Oil Rubbed Bronze
spray paint. This is my new favorite. It is sort of a brown/black. I like that it is really dark but not quite black. I find I use it a lot.
After the paint was dry (which seemed to take forever is the damp, rainy weather) we added the pretty drawer pulls we picked out and they looked so good. It is amazing what some updated and pretty hardware can do.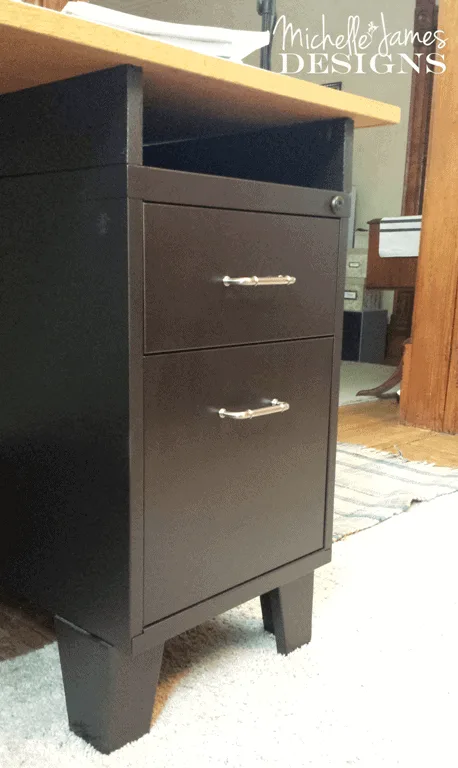 This is Jeff's desk and still not quite ready for the full reveal but you can get a sneak peek of what our desk units will be like. All in all I think we paid under $30 per desk. The top was $15 and the drawer pulls were about $3 each. We did purchase some of the spray paint. I didn't have enough for the four cabinets. (You will see my desk later) Hint..Hint..it will be much prettier than his.
So what do you think? I am excited to have some more office storage and think they turned out quite nice.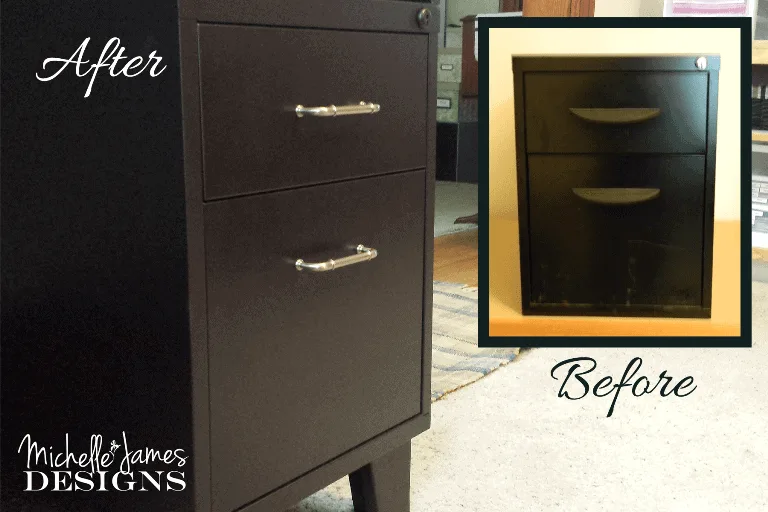 Be sure to stay tuned over the next couple of weeks so you don't miss the office all put together and pretty! And, check this out! My Instant Desk Organizer that fit perfectly in the top drawer!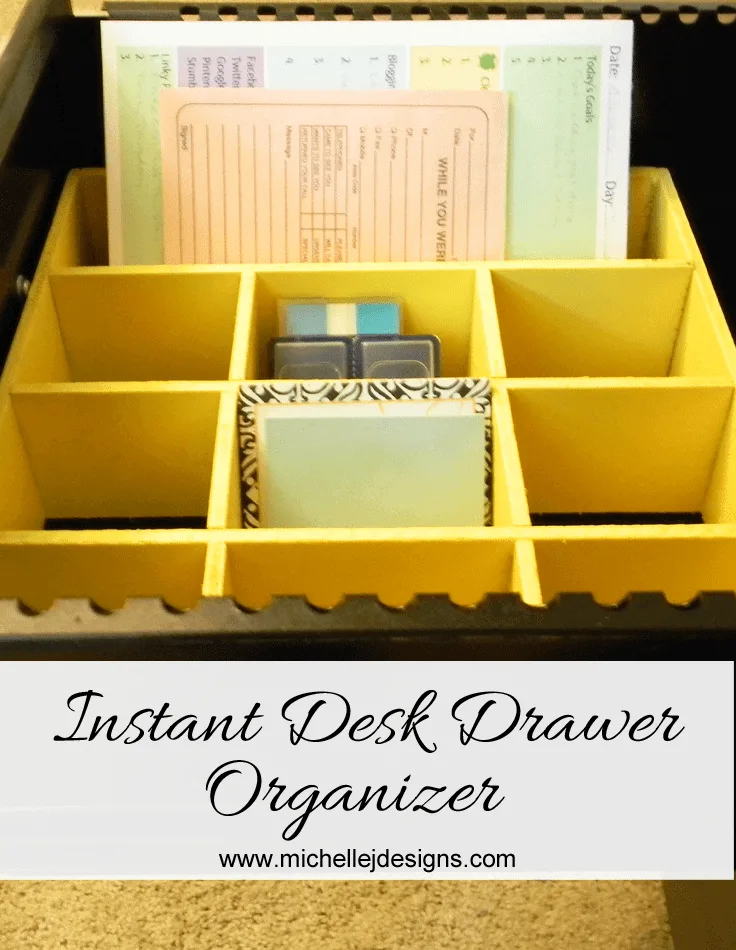 Thanks for stopping by.
I am sharing this post at:
Link It To Me
I am so excited that this post was featured at:
Inspiration Monday – Thank you!