Do you need a desk drawer organizer? Or, for that matter anything else? Just look around your house and more than likely you will find your solution. I found an instant desk organizer in my garage. I was thinking about what I needed or wanted in my top desk drawer and I went out there for something else and voila! There it was.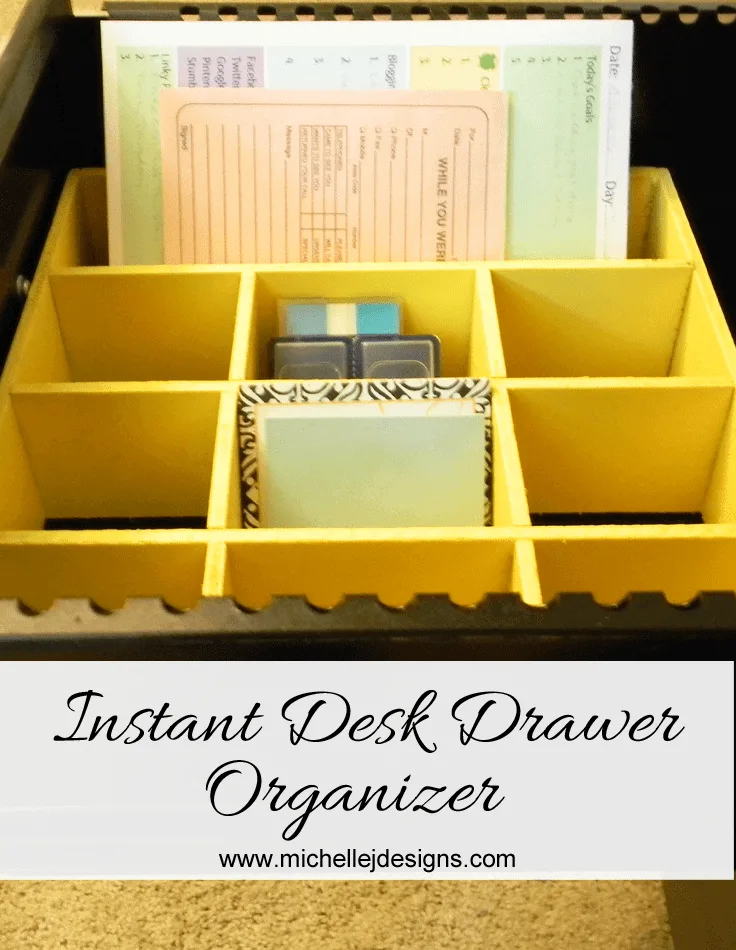 Instant Desk Drawer Organizer
This was a garage sale .50 purchase. Peggy was really the one who told me to get it. I didn't know what I would use it for but knew it would be good for something someday.
I did not do much to it but this is what it looked like when I purchased it.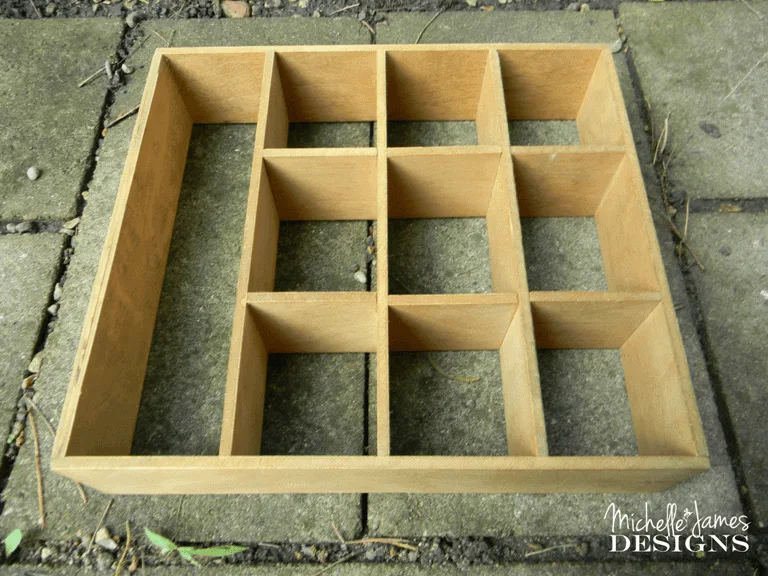 I went out to the garage for something and I saw it on the workbench. I had forgotten about it but wondered if it would fit in the re-vamped file cabinet drawer. I took it in and it was just about a perfect fit. It would work great…an instant desk drawer organizer.
All I did to it was give it a couple of coats of spray paint. I liked the yellow that I had and there was plenty in the can so that is the color I chose.
It needed about three coats.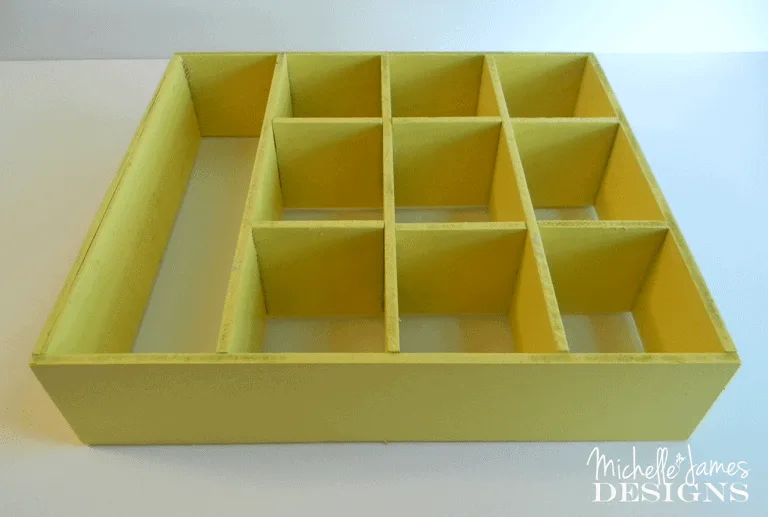 I love that it has one space that is completely open. I was able to fit my day planner pad in that section and some post it notes and page markers in different sections.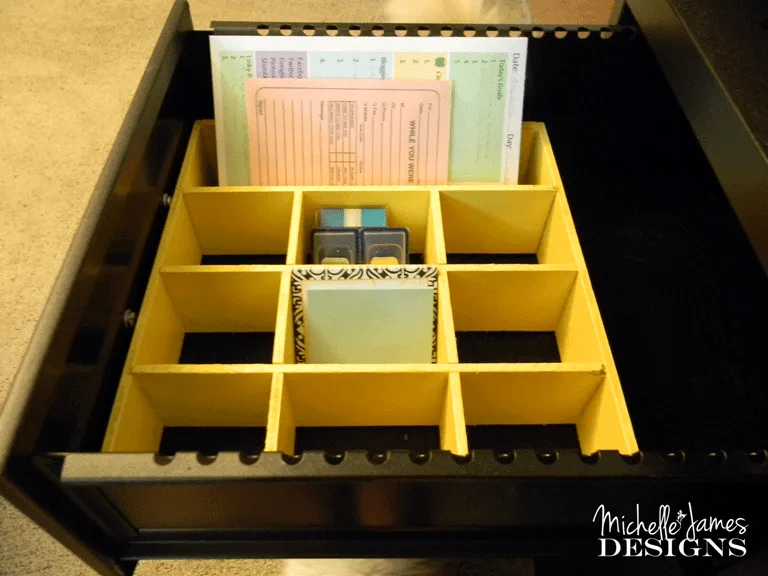 I still have a lot of empty space to grow as well. That makes me happy.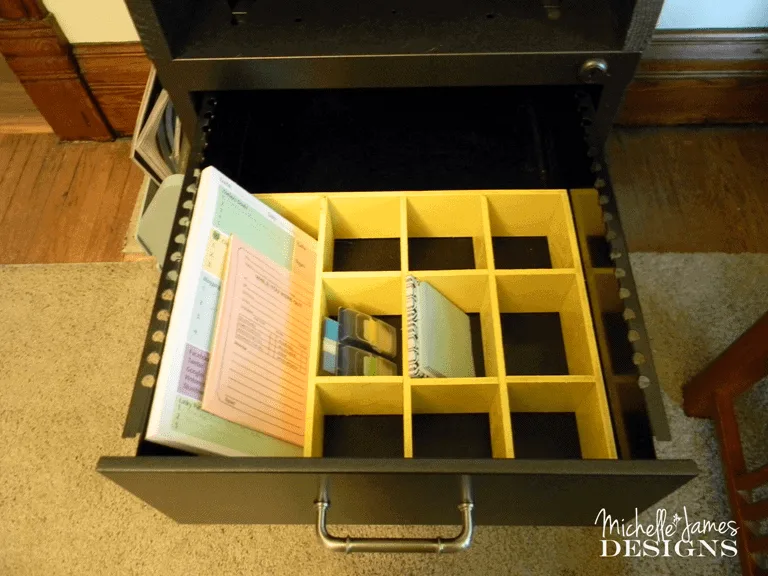 What do you think? It was really easy but was the perfect solution to a problem I was having. Now I can store all of post it's and other things in one spot neatly and in an organized fashion. Who doesn't love that? It was literally an instant desk drawer organizer.
Have you found items around your house to use as organizers? I bet you could. You can see some other desk organizers that I have made like my quirky desk organizer and my DIY Office Memo Boards too.. They just might spark some inspiration for your own office/work space!
Thanks so much for stopping by.
I am sharing this post today at: